Earth Day 2021
We've all been there: you're enjoying the beauty and quiet solitude of a mountain trail when you're abruptly brought back to earth when you see a discarded crisp packet, or perhaps a plastic bottle. You're reminded that other people have been here and they've left more than just footprints.
If you've got a spare bag maybe you'll pick it up (in times of COVID, you'd be forgiven for not wanting to touch litter with your hands), but universally we all get a bit fed up seeing litter even in the most beautiful and remote parts of the country.
In towns, litter can be so rife that we've got immune to seeing it everywhere. But we can make a difference and we can make change. By reducing litter on the street, it stops it from entering the waterways and going out to sea where it can do even more damage to sealife. Marine Scotland estimates that more than 90% of macro plastic in Scottish seas comes from Scottish littering on land and more than 90% of the microplastics entering Scottish seas come from Scottish rivers.
By the time litter gets to the sea, it contributes towards injured and killed sealife and tonnes of waste washed up on beaches. The Great British Beach Clean is an annual survey of beach litter collected across the country in organised events. In 2020, 2124 volunteers took part and collected, on average, 425 pieces of litter per 100m of UK shoreline. During these times of PPE, there's an extra worrying presence of masks and gloves contributing towards the discarded single use plastics we see everywhere.
In recent years there's been an increase in community groups and charities organising local litter picks to help clean up our local environment. For 2021's Earth Day, Rab and Lowe Alpine are launching their #RabLitterLift social media initiative, and we're getting involved. Rab's global challenge is an inclusive litter pick event that aims to raise awareness of the need to take immediate action to fight environmental pollution and climate change. Participants are asked to record a video of their litter pick or alternatively of them doing a bicep-curl with their litter bag. The video is to be posted as an Instagram story, using the hashtag #RabLitterLift.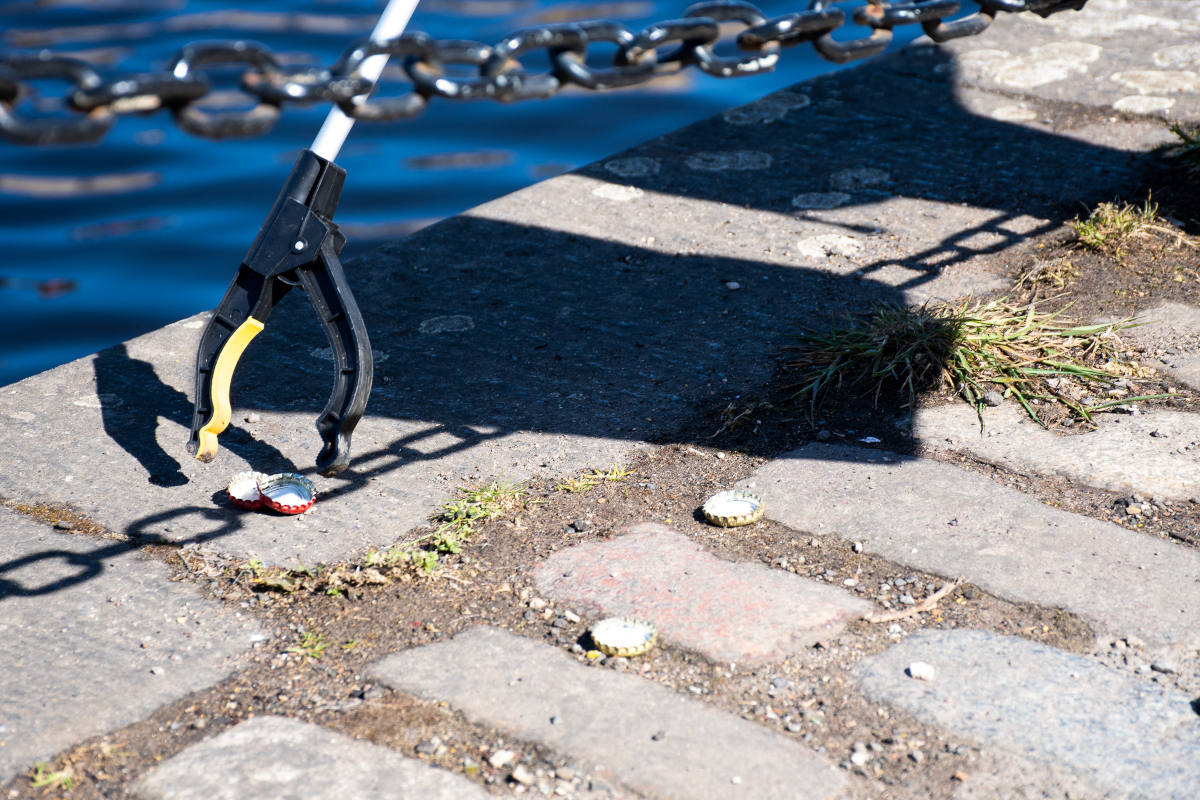 The initiative is running from April 23rd – May 2nd but you don't have to stop there. Each one of us can make a difference, from taking a bag with you on your hikes to collect any rubbish you see along the way to donating your time to an organised litter pick. There are groups all the way across the country waiting for you to grab a picker and a bag and get involved, such as some of those below: