Hiking for Beginners | 8 Essential Items | Recommended Kit
Hiking is a brilliant way to fully experience and embrace the great outdoors. This activity has also been found to have huge benefits to both physical and mental health.
When planning your first hiking trip, the amount of kit available can be a bit daunting! We have therefore put together a list of our top 8 items that you will need to get started.
Backpack
When it comes to backpack, you need one that is comfortable to wear with the space you'll need to carry all of your kit. Between 20-30 litre capacity is usually enough for a day hike.
Investing in the newest backpacks means you'll benefit from technological developments, such as strap adjustability and increased comfort. Shop Full Backpack Range
Walking Boots
Potentially one of the most important items for a successful trip is a pair of well broken in, properly fitted walking boots. Feet come in a range of shapes and sizes, and different boots suit particular shapes better than others.
Look for a good sole grip, adjustable lacing and a waterproof lining, as well as ensuring a comfortable fit. Visit us in store for an expert fitting with our trained staff, get some advice on keeping your feet happy! Shop Women's Walking Boots Shop Men's Walking Boots
Waterproof Jacket
A good quality waterproof jacket for your hike is essential to stay comfortable and dry in changing weather conditions. Look for durability and a hydrostatic head rating of over 1500mm - this will mean that your jacket will withstand heavy rain showers.
Looking for a jacket that is also breathable will mean that your inner mid-layers will stay dry while wicking sweat away from the body. Shop Women's Waterproof Jackets Shop Men's Waterproof Jackets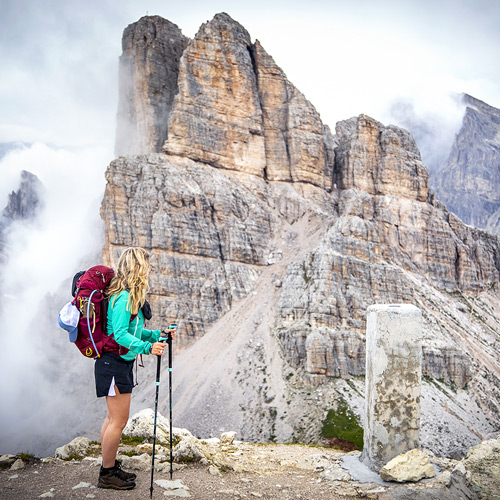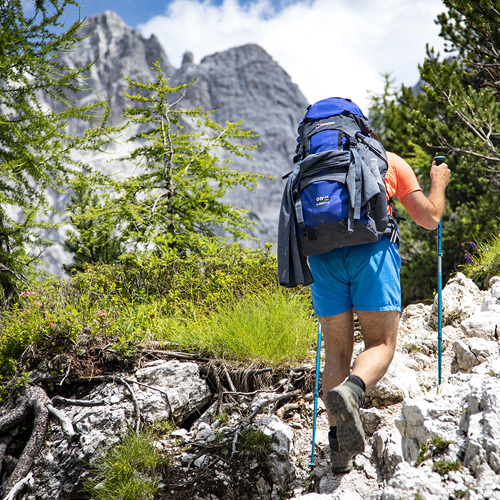 Walking Poles
Walking poles are a great addition to your hiking kit. Poles improve your balance and stability on the downhill and increase your power and pace on the uphill!
Walking poles also take some of the load and impact off of your lower back, hips and knees while out hiking.Shop Walking Poles
Navigation
An essential addition to your hiking kit, a map and compass! As a beginner navigation is an important skill to learn to keep you safe while hiking.
GPS devices are now also a common tool used by outdoor enthusiasts to aid navigation.Shop Navigation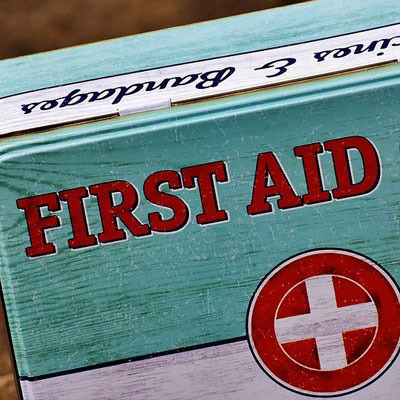 First Aid Kit
A small first aid kit is an essential item for hiking adventures. Create a first aid kit that is suited for the environment you will be travelling in and the most likely injuries that you or your team mates might obtain.
Here at Tiso we also stock a selection of Lifesystems prepared first aid kits for any adventure you are taking on.Shop First Aid Kits
Water Bottle and Flask
A good quality, reusable water bottle is a necessary addition to your hiking kit. A strong and durable water bottle will avoid spills in your backpack and last you for many years to come.
You will also be very thankful of the addition of a flask, there is nothing better than pouring a warm cup of tea on a freezing mountain summit! Shop Water Bottles and Flasks