Here at Blues, we love to support the next generation of Scottish skiers. Find out who our featured young female heroes are below – we bet you'll be hearing more from them in the future!
Rhona Price
Hi, I'm Rhona. I'm from Rhu and began skiing 12 years ago at the age of four. I started during a family holiday and later joined Glasgow Ski Racing – this is where it all began!
Every year, I compete in the English and British Alpine Championships. I've taken home both the first (English) and second (British) slalom prizes at these events.
Thanks to my exams, skiing's taken a back seat at the moment! But fingers crossed I'll get some races in at Christmas.
Isla Ward
My name is Isla Ward. I'm 11 and live in Glasgow. I started skiing just before I was three during a holiday in France, then I continued at Bellahouston Ski Centre.
I've been competing for a while now, and have been English champion (Bormio), Scottish champion (Courcheval) and British champion (Tignes). I would love to ski in the Olympics, but I've got a few races to do before then!
I just won second place at the Glenshee Winter Games. This season, I've also taken home a first and two seconds in the Les Houches U12s races. I won the slalom in Chamonix and came second twice in the Les Houches GS races. And my wee sister Erin also pocketed a first, second and third.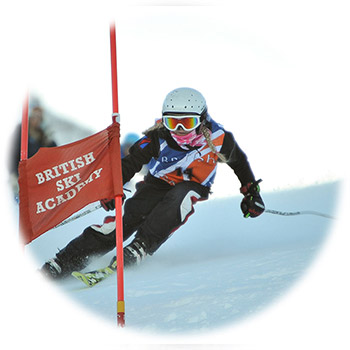 Victoria McKinley
I'm Victoria McKinley; I'm 14 and also live in Glasgow. I started to ski at the age of three in Morzine with my family.
I'm really excited to be one of the Scottish athletes at the ISF Alpine Skiing World Schools Championships in L'Aquila in Italy. It's in February 2016, which is the week after the English championships in Bormio. I'll be busy!
My greatest achievement in Scotland was winning first overall girl, and first U16 girl, at the Lecht last January. Ultimately, I'd love to get into the GB team.