Eider: Sustainability In The Outdoors
Sustainability
Sustainability has been the buzz word for outdoor brands this year. By encouraging us all to spend more time outside, they're becoming mindful of the impact we're all having on the environment we enjoy most.
French skiwear and outdoor brand, Eider, is one company that's continually making steps to reduce its footprint says their head of brand, Aurore Calmier, "Sustainability is a topic that's really ingrained in our values. We are working hard every day to select qualitative and clean materials to make our garments from. Nature is our playground, it's so important to protect her."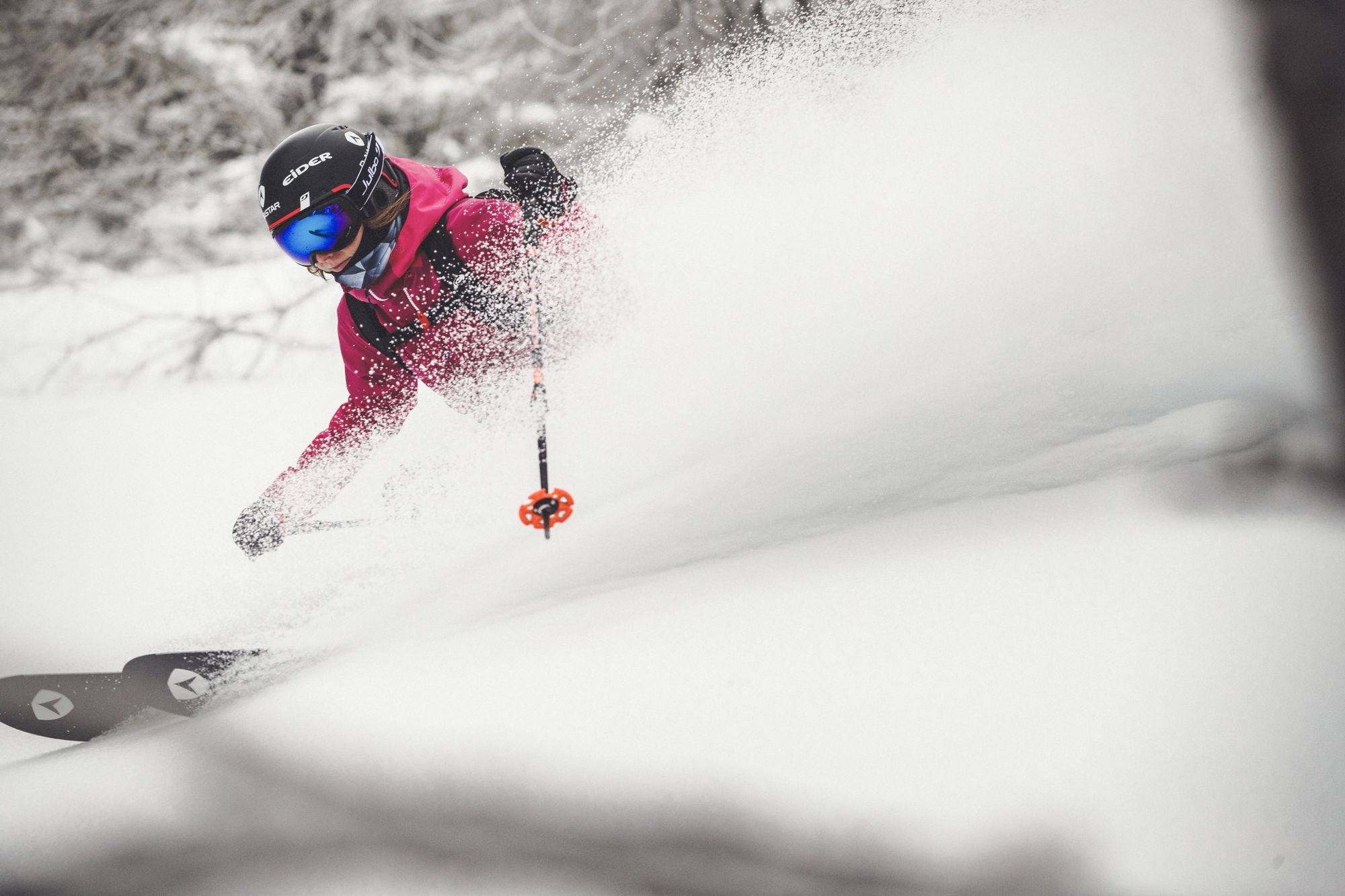 Reduce, reuse, recycle
Eider's clothing comes with a two year warranty covering all defects. That means should anything go wrong Eider will try to repair it first. Just drop off your faulty Eider kit at a Tiso outlet and our staff will liaise with the experienced seamstresses in their Annecy workshop. (If it can't be fixed it'll be replaced.)
But even then, they won't throw away the defective garment. They'll recycle it. Working with two upcycling organisations – Outdoor Waste Lab and East Camp – they turn discarded material into small accessories.
Even the small little off cuts are reused. Twice a month, Eider runs tote bag workshops for its staff. In the sewing workshop staff are thus introduced to sewing while they create a long-lasting, eco-friendly item.
This process has resulted in one third of the products received by their after sales service being repaired, and the other two thirds being recycled, upcycled or given to charity.
Plastic Fantastic
The outdoor industry gets through more than 600 tonnes of polybags each year – the see-through plastic bags your clothes often arrive in through the post. These plastic bags have an incredibly short lifespan limited to the product's shipping time. It's a stat that's led Eider to become part of a working group within the Outdoor Sports Valley non-profit and changing to polypropylene (PP) - which according to a life cycle analysis is the plastic with the lowest impact during its production phase.
But it's not just the packaging, it's the clothes as well. This season Eider, announced the launch of its Mission Hoodie, a warm, moisture wicking jacket that's also eco-friendly. It's made from Polartec's Thermal Pro, a fleece fabric manufactured using recycled plastic bottles. Polartec has now saved over one billion plastic bottles from landfill.
PFC Free
Four years ago, Eider switched all of its water-repellent fabrics from what's known as C8 to C6 finishes. This ensures a shorter carbon chain, and substantially reduces the impact of perfluorinated toxins on the environment. But it didn't stop there. Summer last year, Eider eliminated all perfluorinated compounds from its water-repellent fabrics. Their next target – to become completely PFC free by 2020.
Low impact
As part of Eider's eco-design program, they have adopted the LOW IMPACT label - a unique standard based on two essential criteria: Materials should have a low environmental impact (for example recycled and organic materials, RDS down, plant-derived materials.) And material should be certified (Bluesign®, OEKO-TEX®). The calculation criteria? At least 40 per cent of product weight must be low-impact materials.
"We consider that all the other parameters of a product's life cycle - factories, transport, packaging, use, end of life are an essential foundation for our corporate responsibility. This foundation is continually monitored, improved and optimised", says Calmier.
The OEKO-TEX® Standard 1000 is a testing, audit and certification system for eco-friendly facilities producing textiles and apparel. Through it, OEKO-TEX® aims to continually improve environmental performance and working conditions. Companies with the Bluesign® label are fully transparent throughout their production supply chain. They cut no corners on functionality, quality, or design.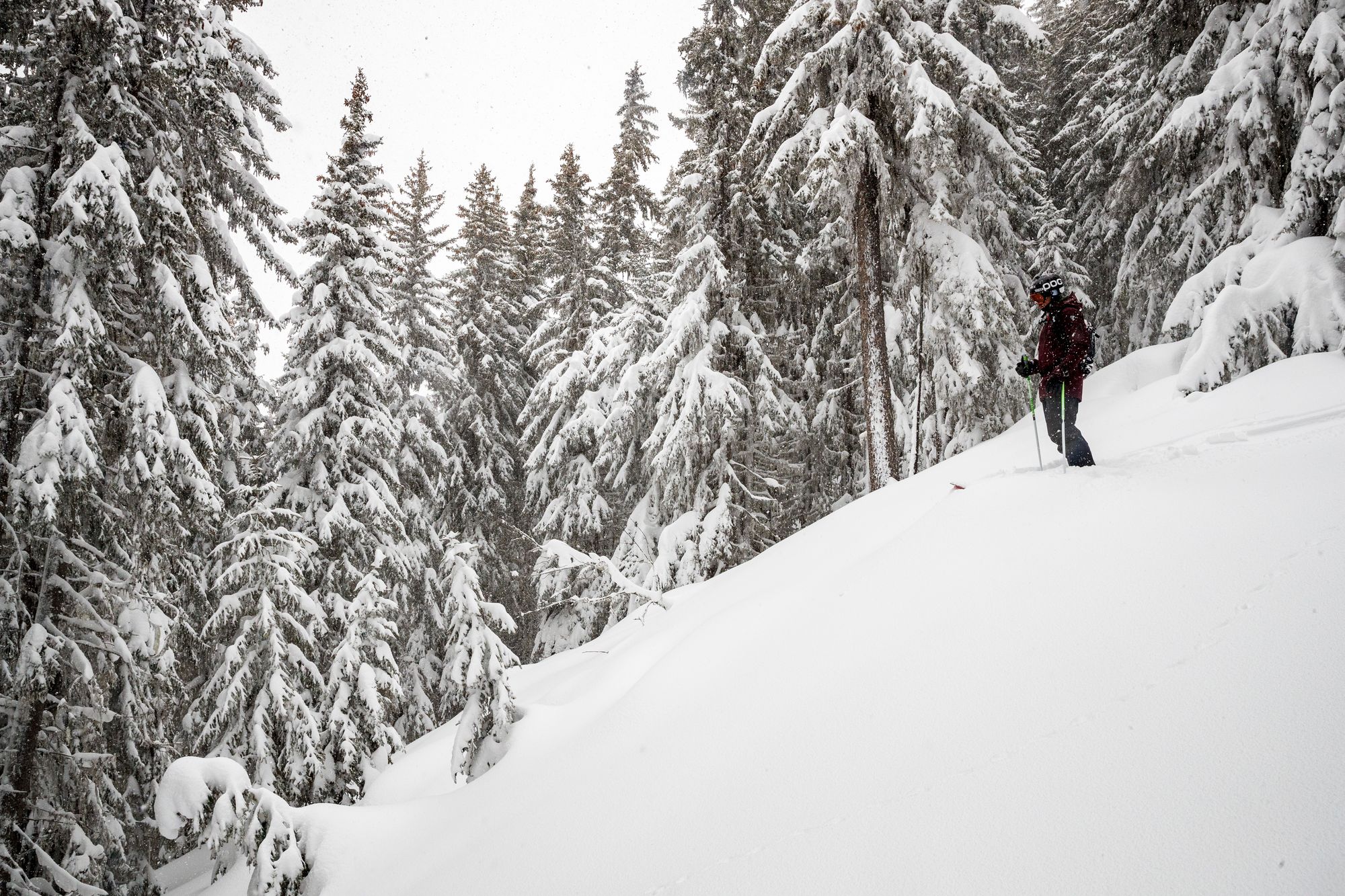 Care for nature
One in four mammals, one in eight birds, one in three amphibians, one in five reptiles, and more than one third of conifer species are endangered globally. These are scary statistics and the eider duck, whose name Eider bears, is among these endangered species.
"We are providing financial assistance and apparel to cope with the long cold hours of waiting and observing eiders – which live near the Arctic Circle." Says Calmier, "What really matters to us is that you feel good in your apparel and at one with nature. But for this alchemy to work, your playground must be kept unspoilt. And we're all responsible for that. We are named after a duck that's an endangered species, so committing to help save it made perfect sense."
In addition to this pledge Eider has chosen the RDS standard for many of our down insulations. RDS is a standard which covers the entire apparel supply chain. It ensures full traceability throughout the production process and guarantees the welfare of ducks. It is only ever awarded to products that contain 100 per cent certified down.
Blues Ski - Scotland's Premier Ski Shop
For the best in race, piste & ski touring equipment & apparel, visit Blues Ski online and in-store.
Photo Credit: Hamish Frost
Find Out More