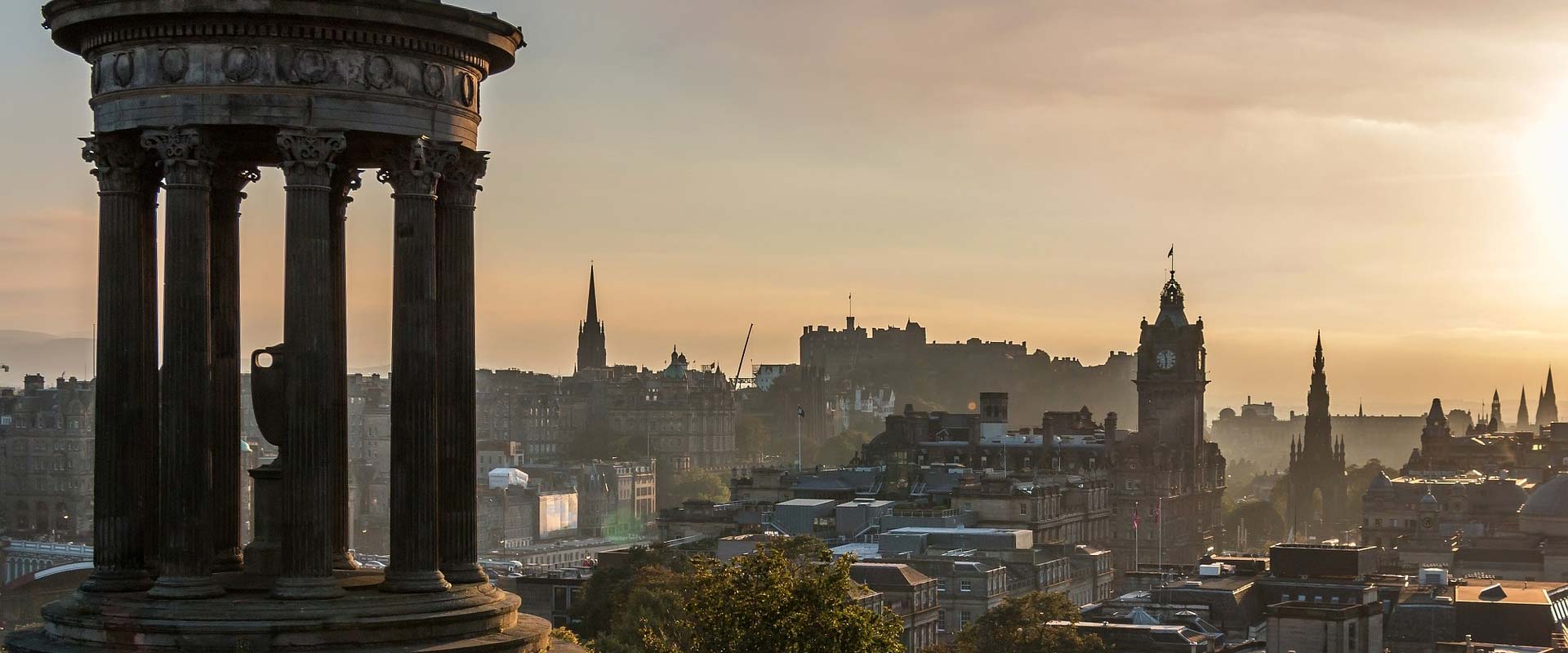 During the month of August, people flock to Scotland's capital, for three weeks of Edinburgh Fringe festivities. The amount of visitors to the city reaches into the millions and with over 3,000 acts to see ranging from comedy to circus and theatre to art exhibitions, there is so much to do and so much to see.
We love having the world's largest arts festival on our doorstep, but by the time we reach mid-August, it has been known for Fringe fatigue to set in. We need to escape the city for our adventure fix.
There are so many opportunities for adventure, solitude and getting in touch with nature within easy reach of Edinburgh city centre. We have put together a list of our top six adventures close to the city to help you avoid getting too frazzled by the fringe.
1. Mountain Biking, Glentress
Glentress forest located in the beautiful tweed valley is a mountain biker's paradise. You will find graded trails for all abilities. Follow the green, blue, red or black routes depending on your experience or sense of adventure. Glentress forest is just an hour south of Edinburgh city centre, the trails are completely free, and you just pay for parking. Adjacent to the car park you will find Alpine Bikes, Glentress store, here you can hire bikes from £15 for kids and £25 for adult bikes.
2. Hiking, Pentland hills
Within 30 minutes of Edinburgh city centre you will find wilderness within the Pentland hills range. Immediately south of the city, these hills provide brilliant hiking opportunities. You can easily access the trails from Flotterstone, Harlaw and Threipmuir car parks but for more solitude head further into the hill range. You will find detailed walking routes on Walking Highlands
3. Rock Climbing, Edinburgh International Climbing Arena
Within minutes of Edinburgh city centre you will find Europe's largest indoor climbing arena. You will be able to challenge yourself on hundreds of climbing and bouldering routes at the arena. Also available at the EICA is the newly introduced Clip 'n Climb, a colourful indoor adventure playground for all ages. All equipment hire is available from our Tiso store within the arena. Click for more details
4. Paddle Boarding, Loch Lomond
Over the last decade the popularity of paddle boarding has sky rocketed. What better place to experience this accessible water sport than Scotland. Strewn with Lochs, Scotland offers endless paddle boarding opportunities. Here at Tiso we have recently begun hiring out paddles boards from select outdoor experience stores. Just an hour north of our Glasgow outdoor experience store is Loch Lomond, why not grab a board and head into the national park for an SUP adventure? Click for hire details
5. Surfing, Dunbar, East Lothian
Surfing in Scotland? Yes! The nearest consistent surf beach to Edinburgh city centre is just a 40 minute drive down the East coast. Belhaven bay, Dunbar offers great surf conditions for beginners and more advanced surfers. The local surf school, Coast to Coast offer lessons and equipment hire year round. Wetsuit recommended!
6. Kayaking, Forth & Clyde and Union Canals
The Forth & Clyde canal and the union canal link Glasgow to Edinburgh, this 101km route is a big adventure that can easily be split up into smaller micro-adventurers. From our Glasgow outdoor experience store you can hire all the equipment you will need, including Canadian canoes, Touring kayaks, sit on top kayaks and of course paddles, spray decks and buoyancy aids. Click for hire details
If you are heading out on an adventure remember to tag us on social media #mytiso