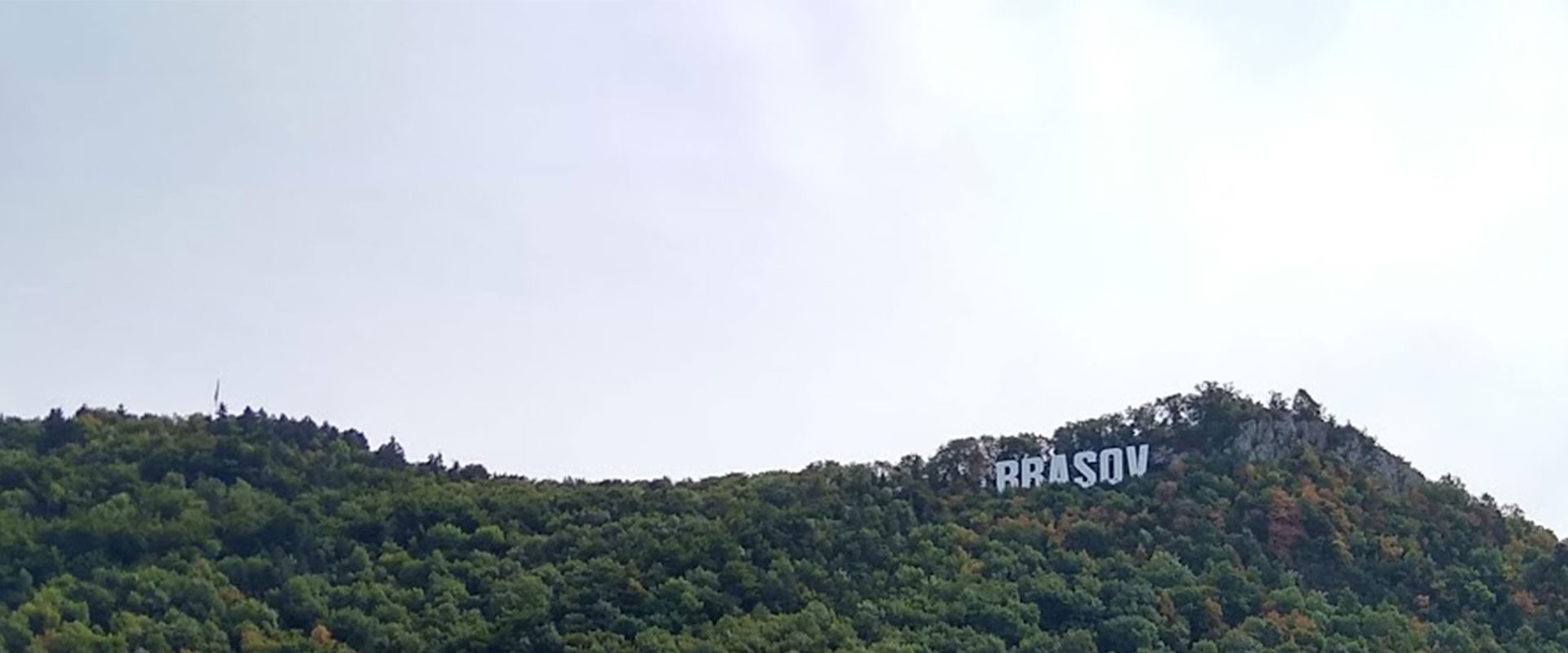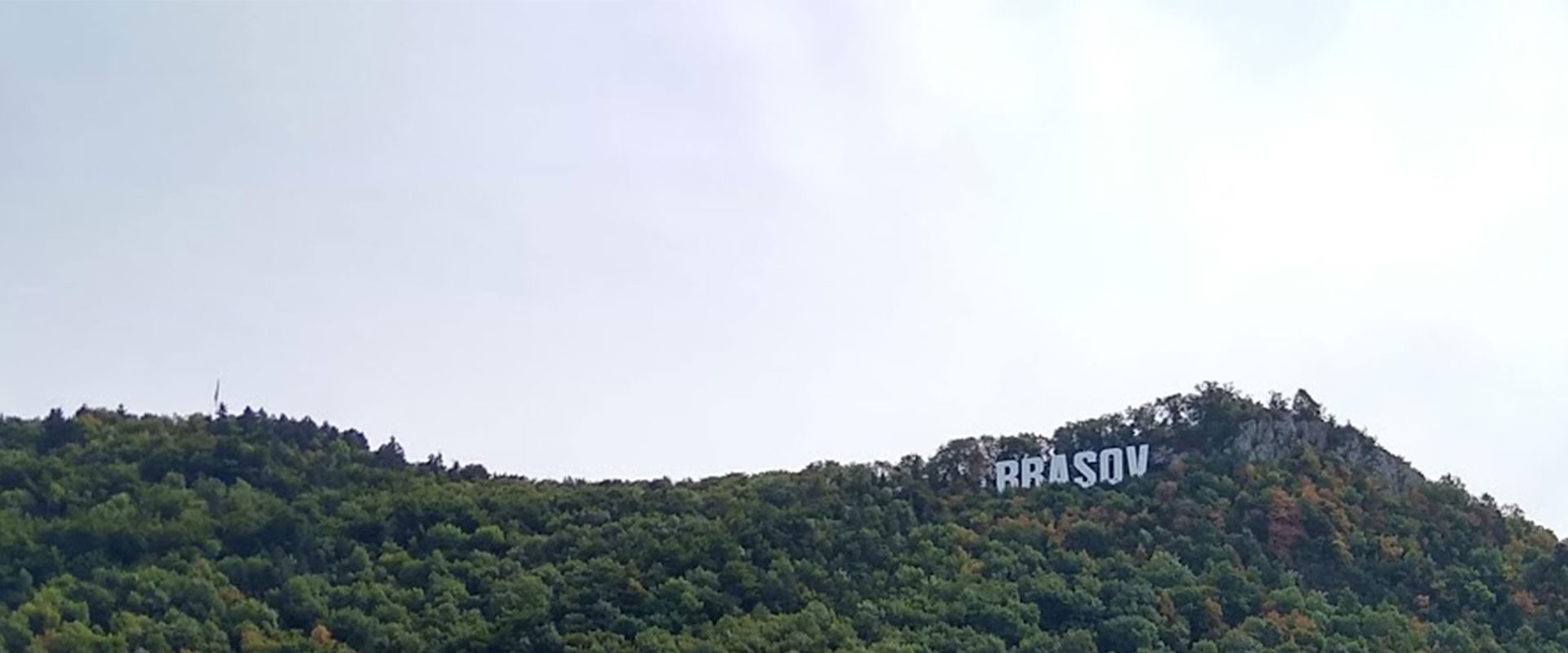 Gavin's Recent Adventure In Romania
Moldoveanu. 2544M. Romania. 04/09/19
4am, alarm goes off "Ugh, should've gone to bed earlier!" I thought but got an early flight to catch. I horse some breakfast into me, quick kiss goodbye to a sleeping Olivia, pack and out the door. I have a flight to Luton at 7am, and then to Bucharest. About 2 years ago I decided that during my life, I want to climb the highest mountain in every country in Europe. This year, it's Romania's turn!
Arrived late in Bucharest and headed straight for the train station as there was no time to see the city. Just missed the train to Brasov in the north, a great city which acts as a good base for anyone wanting to tackle Moldoveanu from the east or the north. I settled on the northern route, most accessible for anyone doing it via public transport. There was another train in 3 hours, so sat in a park and had some refreshments while waiting.
Finally on my train to Brasov, where I arrived around midnight. I got my key for my room from a random post box, then headed out in search for some food as after travelling since 4am for 22 hours straight I was rather famished.
Up early and on the hunt for gas, great tiny wee camping shop in the centre of Brasov, so no worries there, then hit up a lidel and beelined back to the train station to catch the train to Ucea. Instantly regretted not training a little more for this, been a while since I halled 16kg on my back.
Arriving in Ucea you instantly get that sensation of, "ah, back end of nowhere then". A long walk down a dusty, but all be it busy road in the zenith of the sun's blasting furnace heat, I finally arrive at Victoria. Last chance for civilisation, although it would appear civilisation has forgot all about the poor wee town of Victoria. Did get to see my first authentic Romani campsite though, complete with genuine horse and cart to shuffle them into town when needed, so a real bonus.
From Victoria, I headed up one of the huge ridges that line the northern Carpathians, coming in from the train it looks almost like a giant starfish; these huge spines of rock and forest, tearing through the land like a hand running through sand. Figured if I do the harder ridge route up, I'll be rewarded with better views and I can take the easier valley walk back on the way out. Well, the route didn't disappoint! Oh she was steep! By about 19:30, I had made a wee clearing and covered an extensive amount of ground from Ucea! So found a flat spot on some hard dusty path and pitched up for the night! Got to love the sheer simplicity of a thermarest. In the clearing I had a good view across the whole of the plain, all the way north to...Ukraine maybe? Anyway, had a nightcap and passed out around 21:30 from exhaustion, with thoughts on trying for the summit tomorrow or the next day if I wasn't as fit as I thought!
22:30. I'm awake. I turn to my right, just as something much larger than me pushes into my tent and knocks me off my roll matt. I stagger for my head torch. In the half dark I hear scratching and incredibly deep heavy breathing, light on in time to see a claw pierce through my tent and slash my roll matt. Terror. Complete, unadulterated terror. I know there are wild cats out here, lynxs too, but I don't recall either of those being the size of my MSR elixir tent. In my panic, the only thing I could think to do was make friends with it. Instantly realising what a foolish notion that was, I just started telling it to "Go Away" (maybe the words chosen were not so polite). After three crude gestures, it ambled round to the other side of my tent, sniffed a bit then plodded off. I don't think I moved for a good 30 minutes. I then decided not to tell Olivia a word of this until I'm on the train going back to Brasov …...and I then decided to have another nightcap, which made sleeping on the cold hard ground a lot more manageable, especially after the fright of my life!
Up earlyish the next day and continued up out of the forest along the ridge, and yep, plenty of smashing views up there. It was a long slog and the path was a bit rough in places, but by 11:45, I could see the Podragu hut coming into view, with the huge Vista Maire Wall behind it.
The hut was Spartan at best, but since I had no roll mat anymore, thought I'd treat myself to a night there. I was informed that if indeed I wanted to get to the summit of Moldoveanu and back, I must leave no later than 1pm! For it will take me 6 hours at least for the return trip. I dropped my pack, threw some water and a headtorch into my smaller 10 litre Deuter bag and legged it.
From the hut, it's a solid waymarked path all the way all the way along this ridge to Moldoveanu, with some spectacular weather! All the clouds were just being pinned against the high rock walls to the north. The final ridge up to the summit is steep and rocky, with a couple of chained sections for the very precarious bits, but nothing more challenging than say sections on Stac Polleidh. It felt great to be on top of Romania's highest mountain.
Finally opted for a very early night, jumped into my top bunk and aaayyyeee-yaaahhh! The mattress was like an anvil! Should've stuck with the matt-less tent after all! And of course as per usual in any mountain hut there was the obligatory snorer. So I actually ended up getting more sleep the previous night, even with my interruption from Senor Bear.
Waited until most had left in the morning, then got up, with all the time scales I had read, figured I could start late and still be down early. I said my sad farewell to this truly impressive mountain range, then headed down the valley trail, as I turned round, the most amazing thing happened, a huge plume of cloud started pouring over the top. Back down in good time in what was one of the most scenic valley/forest walks; lots of tree bridges and cool rivers. Not wanting to slog all the way back to the train station in the hope of catching a train, figured I'd have one last night in the forest (Should've stuck with the train). Another night on the rough ground and turns out a nearby house was having a rave, so another peaceless night.
Up in the morning, had actually used my Osprey Exos 58 as a backrest and found it, only slightly less discomforting than the ground, so woke up much much fresher. Did score a hitch almost all the way back to the train station though, so you know, winning!
All in all, I would strongly recommend the Carpathians to everyone who likes big mountains, could have quite easily stayed another week out there as they have plenty of beautiful tops, but maybe I'd take a hammock next time and sleep high up in the trees!
Right, now I just need to tell Olivia about that bear...oh great.