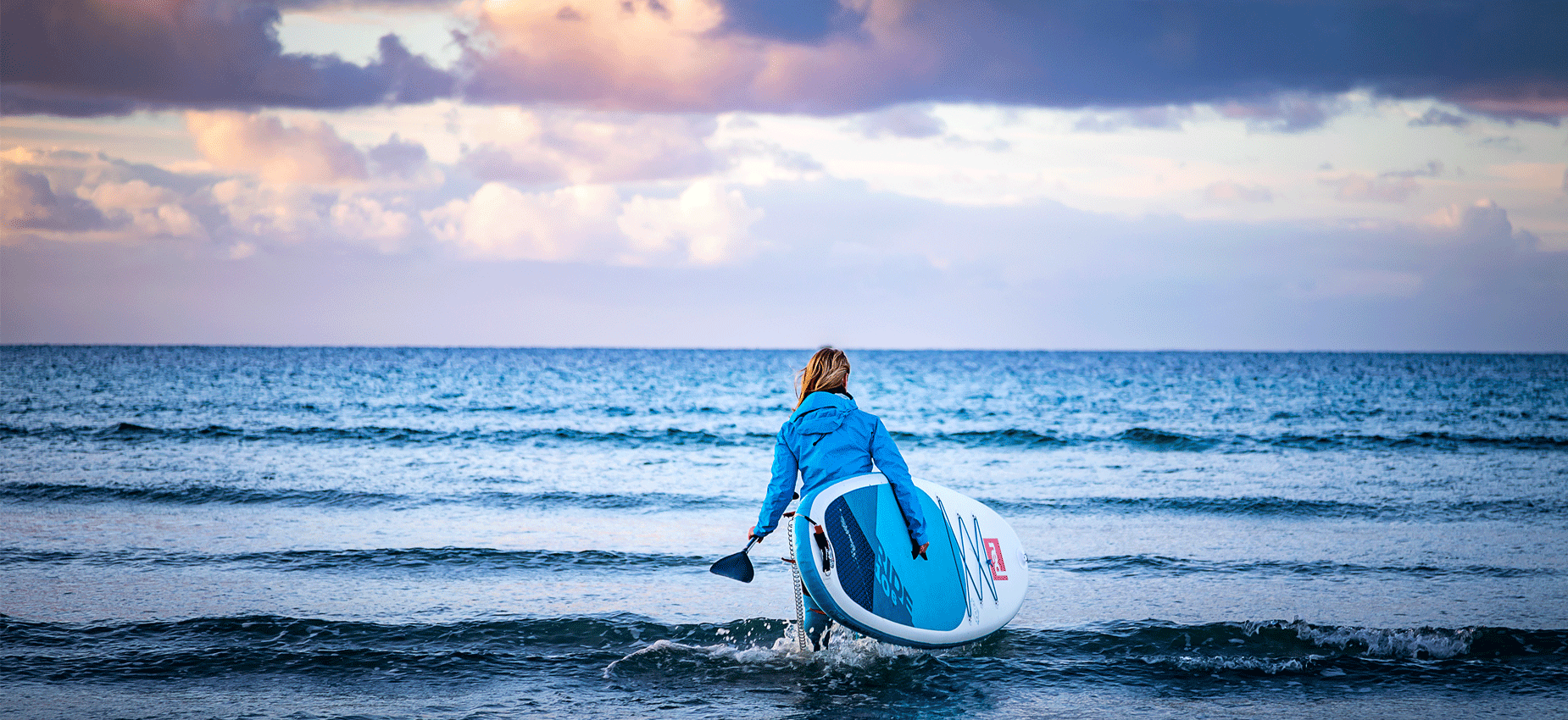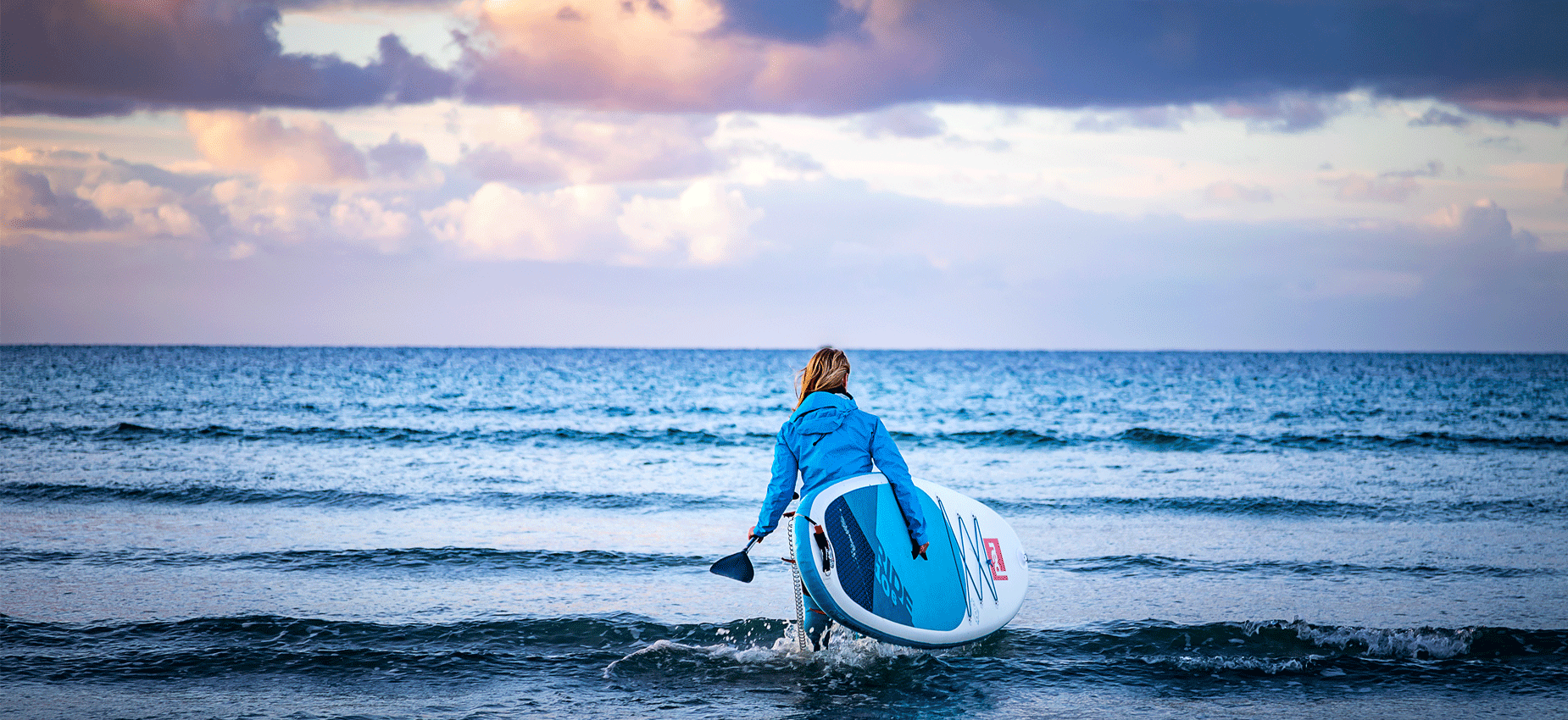 How to Go Green in the Great Outdoors | 5 ways to be a sustainable hiker
I have a serious passion for outdoor adventure. I've been lucky enough to travel the world pursuing this passion, climbing, hiking, surfing, cycling and camping as much as I possibly can.
I am sure most people reading this will agree, as outdoor enthusiasts we all have so much appreciation and respect for the outdoors. It is our playground, our head space and for some, our place of worship. But what negative impacts are we having on the environment by pursuing our passions?
Recently I have become more and more aware of my footprint and the damage my pursuits could be having on our planet. Therefore I have been doing some research into negating this impact. Read on to explore my top five ways to Go Green in the Great Outdoors.
1. Tread Lightly On Our Planet
Tailoring your hikes, where possible, to use established trails and paths can have a huge impact on minimising trail erosion and damaging ground. The Outdoor Access Trust for Scotland works tirelessly to establish and maintain path networks across the Highlands; sticking to these will protect the surrounding ecosystem.
The leave no trace policy is an old favourite for outdoor enthusiasts, not leaving anything in the environment we travel through and not taking anything from it. But another aspect of the leave no trace principles is to 'minimise campfire impacts'. Now, don't get me wrong, I love a campfire as much as the next person, soaking in the warmth, toasting marshmallows and watching the glowing embers. But is it really worth it? Building camp fires causes long-lasting damage to the environment, releases toxins into the air and in the worst case scenarios, can lead to the risk of wildfires. Quitting camp fires (or at least reducing) will no doubt help you to tread more lightly on our planet.
2. Travel Wisely
A large part of the impact our outdoor pursuits have on the environment happens when we are travelling to and from our adventure destination. Refraining from taking the car takes more planning and preparation but it is very achievable within the UK.
I recently took on the challenge of planning a point to point hike across Scotland using only public transport. We hiked from Corrour train station in the Highlands to Dalwhinnie, taking in several Munros along the way! Check out the video below for some inspiration! There are brilliant railway and bus networks across the Highlands ready to be taken advantage of by eco-conscious travellers.
Alternatively, why not pursue a multi-sport adventure by cycling to your start point? Or even turn your adventures into a social event and car share?
Flights are a real sticking point for me. I suffer from chronic cases of wanderlust and often need to escape to a far flung mountain range across the world. But the largest impact I have is when I book that airline ticket. Here in the UK there are so many incredible adventure opportunities. Why not use your annual leave to explore our incredible island? For inspiration check out this blog on the Ultimate Walking Holidays in Scotland in Scotland.
---
---
3. Repair Not Replace
Let's face it, outdoor equipment can be expensive. If you want the latest technology, the lightest models and the most durable designs, it is an investment. High end outdoor technology, if its clothing or equipment, can last you for years of adventure but only if you maintain it.
Repairing an item instead of replacing it, not only benefits your pocket but it benefits the environment. Have a look through our comprehensive guidelines to - Repairing Your Sleeping Mat to get you started on the road to repairs.
Proper maintenance of your gear is the most valuable way to avoid the need to repair it. Properly drying out, cleaning and treating your outdoor equipment after use will greatly extend its life. With the help of tent experts from MSR we have put together 6 tips for a longer tent life.
4. Be Mindful Of Materials
For many years the outdoor industry has been working tirelessly to become more sustainable. Almost all outdoor brands have sustainability policies in place to reduce their impact on our planet. Unfortunately, there is no such thing as a fully sustainable brand. From the chemicals within the materials to the production line in the factories and the environmental impact of transportation, everything leaves a footprint.
What we can do, is become more conscientious consumers. Being aware of brands' sustainability initiatives and making consumer choices based on the brands' footprints, in turn helps to reduce our own footprint.
Within the outdoor industry there are some handy tools to help you make these choices.
Bluesign
A standard created in 2000 for sustainable textile production. The Bluesign system is based on five principles: Resource Productivity, Consumer Safety, Water Emission, Air Emission and Occupational Health and Safety. Many outdoor brands are now Bluesign approved partners or manufacture some Bluesign approved products. Look out for the Bluesign logo and swing tags.
Find out more about Bluesign
Responsible Down Standard (R.D.S)
The Responsible Down Standard aims to ensure that down and feathers come from animals that have not been subjected to unnecessary harm, force-feeding or live-plucking. Although the RDS is a voluntary process, over 3,640 farms have now signed up to gain accreditation which covers over 550 million farmed birds across the globe.
Find out more about R.D.S
Responsible Wool Standard (R.W.S)
This certification guarantees that sheep are treated with respect and ensures best practices in the management and protection of the land. The certification is based on protecting animal welfare, preserving land health and supply chain traceability.
Find out more about R.W.S
Fairtrade
A global movement made up of a huge range of products from cooking to clothing. Many outdoor brands sign up to be Fairtrade recognised. This policy ensures positive impacts on people including fair income, empowerment, well-being and improved environmental stewardship.
Find out more about Fairtrade
The Fair Wear Foundation
Works with the garment industry, factories, trade unions and NGO's to improve working conditions for garment workers in 11 countries across Asia, Europe and Africa.
Find out more about The Fair Wear Foundation
5. Share Your Passion
Do you remember that feeling of standing on your first summit? Or watching the sunset the first time you wild camped? Epic outdoor experiences can induce such a sense of awe and wonder about our planet. Outdoor enthusiasts are amongst the most passionate and committed groups to living more sustainably. Therefore, sharing your passion is your most powerful tool!
Next time you are heading out on an easy hike or a sunny wild camp, why not invite that friend or family member who has always shown an interest? Top tip: take baby steps with first-timers. You don't want to scare people off with sideways rain and biting cold too soon.
Sharing your adventures with others and instilling an adventurous spirt in them will only increase passion, respect and the need to protect our planet.
Living a more sustainable life is a journey, not a quick fix. A journey that I am absolutely at the beginning of in terms of my outdoor adventures; I want to turn my sustainable behaviours into habits and this takes time.
To achieve any of this it is really important not to focus on what you or others are doing wrong. We should be focusing on what we are doing right, celebrate the successes, empower, support and share these behaviours with your outdoor community and the rest will follow.