HELMETS BUYING GUIDE
If you are riding a bike, you should wear a helmet. It's a simple device that, if fitted properly, can vastly decrease the chance of injury in the event of a crash. With today's technology, there's simply no excuse not to wear one. So, what type of helmet do you need? Read on to get all the details.
CONTENTS
Types of Helmet
Features
Technology & Construction
Sizing & Adjustment
Maintenance
Our Picks
Shop For Helmets
TYPES OF HELMET
When you boil it right down, every helmet has one primary function: protect your head in the event of an impact. Regardless of what type of bike you ride, or the terrain you ride on, every helmet will offer protection if you crash. However, different designs work better for different terrain and riding styles.
For mountain biking, arguably there is a greater chance of falling off your bike due to the uneven terrain of the trail. Also, compared to road cycling, you'll likely be travelling slower off road, with more chance of slow-speed falls to the side of the trail. Thus modern mountain bike helmets are typically built sturdier than other helmets, and offer greater coverage around your head, sitting lower on the back of your head and sometimes covering your ears. You'll also find less vents on a MTB helmet, and more features like visors to keep out the sun and rain.
For road cycling, this much coverage is excessive and means extra weight, extra heat when riding hard, and is generally not required. Likewise with visors, camera mounts, and other extras commonly found on MTB helmets. Road cycling helmets are a lot lighter, feature more vents than MTB helmets, and offer all the protection you need to safely ride on the road.
Commuting helmets sit in a middle-ground between these two disciplines, often featuring greater coverage than road helmets, but still being light and airy. Sometimes, an accessory mount allows a light or camera to be fitted to the helmet which can be useful for riding in traffic.
So, which helmet do you need? Simply, if you ride off road most of the time, get a MTB helmet. If you ride on road most of the time, get a road cycling helmet. If you do both, consider having one of each or go for a lightweight MTB style which should cover you for everything. At the end of the day, any helmet will offer you adequete protection, but specialising in one discipline or another will increase the comfort, functionality and performance for that chosen discipline.
FEATURES
When deciding on a helmet, there are some features to take note of and decide which are priorities for you.
Weight: As with most things in cycling, the lighter it is, the better. Helmets are no exception. A lightweight helmet means you'll feel it less when wearing, which is ideal. Mountain bike helmets are typically heavier than road helmets due to the greater coverage and general toughness, but the same principle applies – lightweight feels better.
Ventilation: The more vents your helmet has, the less heat will build up as you ride. Road helmets typically have numerous vents to channel air across and around your head, where MTB helmets have less for more protection and toughness. Bear in mind, in colder weather those vents might mean you need to wear a skull cap or buff underneath the helmet to keep you warm.
Padding: When wearing a helmet, you will sweat. Often not excessively, but look for a helmet with pads that can be removed for washing. Anti-microbial pads help keep your helmet fresh but taking them out to wash every now and again does no harm.
Adjustment: Most helmets use a retention system altered by a dial (or similar) on the rear of the helmet that sits just above the top of your neck. This cradle will reach most of the way around the inside of the helmet and when tightened, pulls evenly around your head to get a secure, comfortable fit. Look out for helmets with easy adjusters and vertical adjustments too so you can get it set up exactly how you like it.
Extras: Beyond a basic helmet, you may find features for specific accessories, like a built-in mount for camera or light. Mountain bike helmets often have an adjustable visor which allows easy use of glasses or goggles.
TECHNOLOGY & CONSTRUCTION
There are myriad modern technologies that go into the modern helmet. Here are a few key terms that you should know.
EPS: This is a sturdy foam that virtually all helmets use in one way or another. When impacted, it absorbs the force and compresses, protecting your head. Once compressed, it is no longer suitable for absorbing impacts and should be replaced (see Maintenance section below). Some helmets use this material in small parts while others are made entirely of EPS.
KOROYD: This is a material that replaces EPS in some helmets. It looks like drinking straws clustered together and again absorbs impacts rather than having the force passed through to your head. Koroyd is very airy and good at ventilating, as well as being lightweight.
MIPS: The Multi-Direction Impact Protection System is found on many helmets and consists of a liner in the helmet that sits between the main helmet body and your head. When the helmet is impacted, the MIPS liner allows the helmet to rotate independently of your head and vastly reduces the amount of rotational force passed through to your brain. In large impacts, rotational forces can cause brain damage by stretching nerves around the spinal cord. MIPS is scientifically proven to reduce the chance of this happening.

SIZING & ADJUSTMENT
Most adult helmets come in several sizes. To find your size, you should measure the circumference of your head at the widest part, typically around 2 cm above your eyebrows and in line with the top of your ears. Helmet manufacturers will size their helmets in a range, for example, 55 – 59cm, so once you know the size of your head, you can find the size of the helmet you need.
It should be noted that each manufacturer shapes their helmets differently. As everyone has a different shaped head (long and thin, round, etc) you may find some brands fit better than others. Other than trying it on, there is no way to really determine if one style will fit better than another.
Once you have the right size and have picked a model, you can begin fitting the helmet:
Take the adjustment wheel at the rear and undo this all the way.
Put the helmet on, position so the front sits around 3 or 4 cm above your eyebrows and the helmet is broadly level front to back, and slowly tighten the wheel until the cradle feels snug around your head. Not too tight, not too loose.
On some models, you can fine tune where the adjuster part of the cradle sits on the back of your head by removing the helmet and moving the cradle up or down.
Adjust the side straps to create a V-shape that sits around your ears (not on top of your ears).
Connect the buckle and adjust the strap length so you can fit your index and middle fingers between your chin and the strap. It needs to be tight enough not to flap around, but not so tight that you can't talk or eat.
Remember, the fit comes mostly from the rear retention system, not the strap.
If you can nod your head around without the helmet moving, and there are no tight pinch points, then it fits!
MAINTENANCE
You've got your helmet, and it fits. How do you look after it, and how long will it last?
First things first, if you have a crash and hit your head, and the helmet does its job and compresses to absorb the impact, it will need replacing. Helmets are typically one-use items. Even if you've had a light impact and can't see any visible damage, it's better to be safe than sorry. Most manufacturers offer a crash-replacement policy where you can get a new helmet of the same model for a heavily discounted price.
To keep your helmet in the best shape, keep it clean by washing regularly with soap and lukewarm water. Remove the pads every so often and wash too. Treat your helmet with care – it could save your life, so make an effort not to drop it or have it bashed around.
Depending on how well you care for your helmet, and how often you ride, most manufacturers recommend replacing your helmet every three years. In that time, knocks, scrapes, UV light, rain, sweat, hair products and other environmental factors can degrade the helmet (and specifically the glues that hold it together) meaning it will not provide optimal protection. Replacing your lid brings peace of mind when you are out riding.
OUR PICKS
OK, enough blethering! Here's some of our favourite helmets from across our range: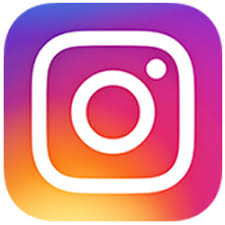 Share all your cycling adventures with us on Instagram! Follow along for the latest news, products, competitions and more
Alpine Bikes Instagram Home
Change Up A Gear
Alpine Bikes are proud to work alongside Trek Bicycles & Bontrager to bring you the biggest range of bikes, apparel and equipment in Scotland. Whether you want to test yourself on the road, feel the thrill of speed through the forest, or pack your bags for a big tour, we've got you covered. Pop into your local Alpine Bikes store to see the full range.
See More Trek
>