International Women's Day Blog
This year, we want to share some stories of the fantastic women who are involved in the UK outdoor community. We recently met up with Iona (@iona.adventuring), founder of Iona's Adventures and Tiso Supported-By Ambassador, for a socially distanced walk up her local hill in the Pentlands. Joined by team member Lauren, they discussed the beginnings of, "Iona's Adventures" and how it has developed into the successful, growing walking group that it is recognised as today.
Before we start, it is best to refresh our brains about why we are celebrating people like Iona. International Women's Day has been celebrated around the world since as early as 1908. From 1977, the 8th of March has formally been recognised as International Women's Day by the United Nations. The day celebrates the achievements of women around the world, across social, economic, political and cultural backgrounds. It is a day used to reflect upon the progress made for women's rights and the current journey and responsibility everyone has towards gender equality.
For our walk & talk, we started at Swanston and headed towards Allermuir hill. The clouds were low but there was no wind or rain so that kept us happy. Iona and I had never met before, which is usually quite a nerve-racking situation to be in; however, for Iona, going hillwalking with new people is something she has experienced multiple times before.
Back in 2018, Iona set up a Facebook group to organise social hikes and explore the hills of Scotland with like-minded individuals.  As of 2021, the "Iona's Adventures" Facebook group has grown to over 4,100 members and has evolved into a welcoming outdoor community. If you look on Iona's Instagram, you can see her passion for the outdoors which attracts so many of the walking group members. There are photos of wild swimming, paddle boarding, snowboarding and of course, Iona's visits to the hills. You can undoubtably see the joy it brings to her, which is also very noticeable when you talk to Iona about her adventures.
As we followed the well-worn path towards Allermuir hill, Iona and I got chatting about our hillwalking backgrounds and what inspired her to take up the hobby in the first place. Iona shared that her first ever hill walk was not the romantic ascent that she had hoped for. She laughed at how difficult it was, regardless of her fitness level but that the view at the top outshines her memory of the walk up. Despite the challenge of her first hill, I was surprised to hear that Iona's second trip was a solo winter hike in the Cairngorms…sounds like she had caught the hillwalking bug.
Over time, people started to become interested by the places that Iona was exploring. Some people would reach out to her via social media, either to share their experiences of the same place or to ask about joining her next walk. Eventually, this kickstarted the beginning of "Iona's Adventures" which is a Facebook group used to connect like-minded people and encourage their enjoyment of the outdoors too. Not only does Iona's Adventures create a friendly hillwalking community, but it also shows that no matter how busy life gets, adventure and the outdoors are an important part of our everyday health and wellbeing. Inspired from her experiences working as a nurse, the work/life balance is something that many people have tried to juggle at some point in their life. For Iona, using her free time to get out into nature and explore is what gives her more energy. It provides a space for her to leave work behind and find enjoyment from being active outdoors. Whether it's a weekend exploring highland munros or an early-morning paddleboard session, these shared moments are what gives Iona the motivation to live life to the fullest, no matter how busy life gets.
By this point in our walk we had reached the top of Allermuir hill. On a clear day, you can look back at the path you have followed that boasts a birds-eye view of the city of Edinburgh. To the south-west, you are greeted by a beautiful view of the Pentlands skyline. Today, we had panoramic views of white clouds. Our lack of view didn't stop Iona as she was quick to whip out her camera and get some footage to share on her social media platforms. On our way back down the hill, we discussed what the future of Iona's Adventures involves.
"I have recently registered the group as a social enterprise" Iona says. "We have a fantastic group of freelance mountain leaders who are going to help provide special skills courses after lockdown. I want everyone to have the ability to safely and competently experience the outdoors." The small group of knowledgeable, passionate outdoor instructors are all current members of the walking group meaning they share Iona's enthusiasm for encouraging a safe environment for people to enjoy the outdoors. Some of skills courses may involve, winter walking safety, how to wild-camp or general navigation skills.
Considering the group started as a bit of fun, you can understand why it has become the successful and influential group that it has. At the centre of all the exciting adventures and plans is the genuine joy of sharing a common interest. Through the enthusiasm and joyfulness of Iona, the group has been able to recreate that excitement in the form of a group environment.  Although the group is facilitated by Iona, it is the continuous support and eagerness of the people involved that continues the groups growth into an inclusive community.  Admittedly, I didn't know too much about the group before meeting Iona but now I realise that as daunting as meeting strangers may seem, joining them sounds like great fun. It's great to see the ethos of the group in action, inspiring adventures outdoors for everyone to enjoy. The future of Iona's Adventures appears to be no different.
If you are interested in joining an Iona's Adventures walk then head to her website, Facebook Group and Instagram for more information.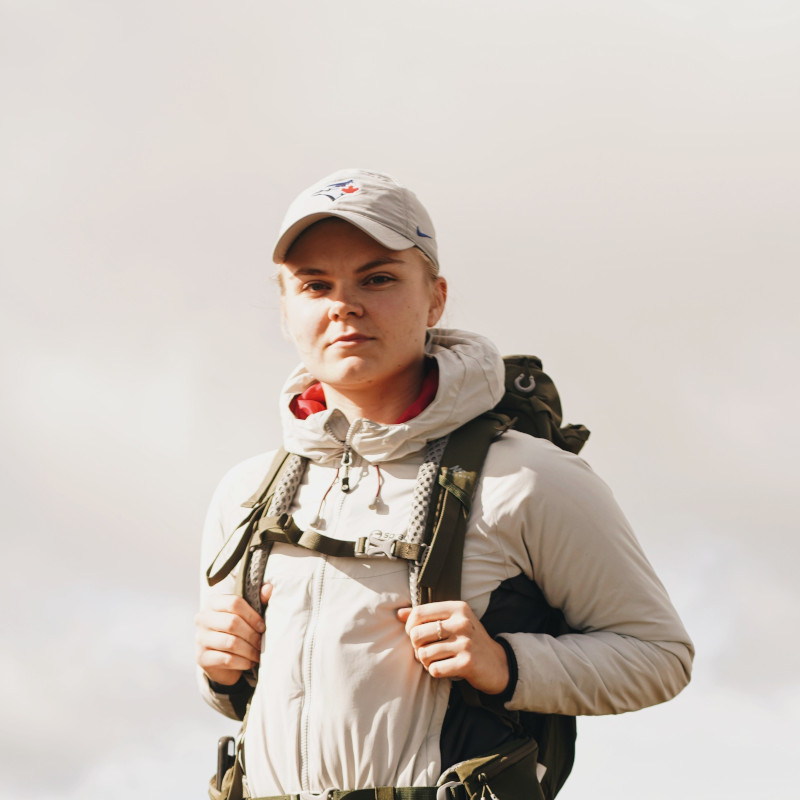 Iona was interviewed by Tiso's Lauren Barbour. See more photography from Lauren here:
@_laurenbarbour_