Lockdown Adventures
Friends of Tiso, Ross and Rachel (outdoors.rossnrachel) normally spend their weekends and holidays exploring Scotland, hill-walking, scuba diving and leading Duke of Edinburgh programmes. In this very honest blog, Ross talks to us about their mental health during lockdown, and the solace and benefits they have found by getting outside and embracing the outdoors.
An adventure doesn't have to be an expedition.
It's a motto Rachel and I have stuck by since we really began exploring the outdoors 5/6 years ago. Maybe we should be completely honest, sometimes it's a bit of a smoke screen for us to hide behind when we don't think we're capable of doing bigger challenges. However, at the moment it's a mantra that couldn't be more relevant and important during the current pandemic.
Previously we've spoken about our mental health/anxiety, we've been honest to say; we most definitely are not in the worst of positions compared to so many others, but we have had to take time off work in the past and we're both still on medication to help us. So you'd think a global pandemic and everything that entails would be our worst nightmare. For many people living with mental health problems it will be, but for some reason we haven't been half as anxious as we'd expected to be.
Now I'm not saying we're the picture of zen, there's been a couple of days where the old "lump in the throat" feeling has come back and I've felt my anxiety building, but overall it's not been as big of an effect as we'd expected and we started to think about why that was.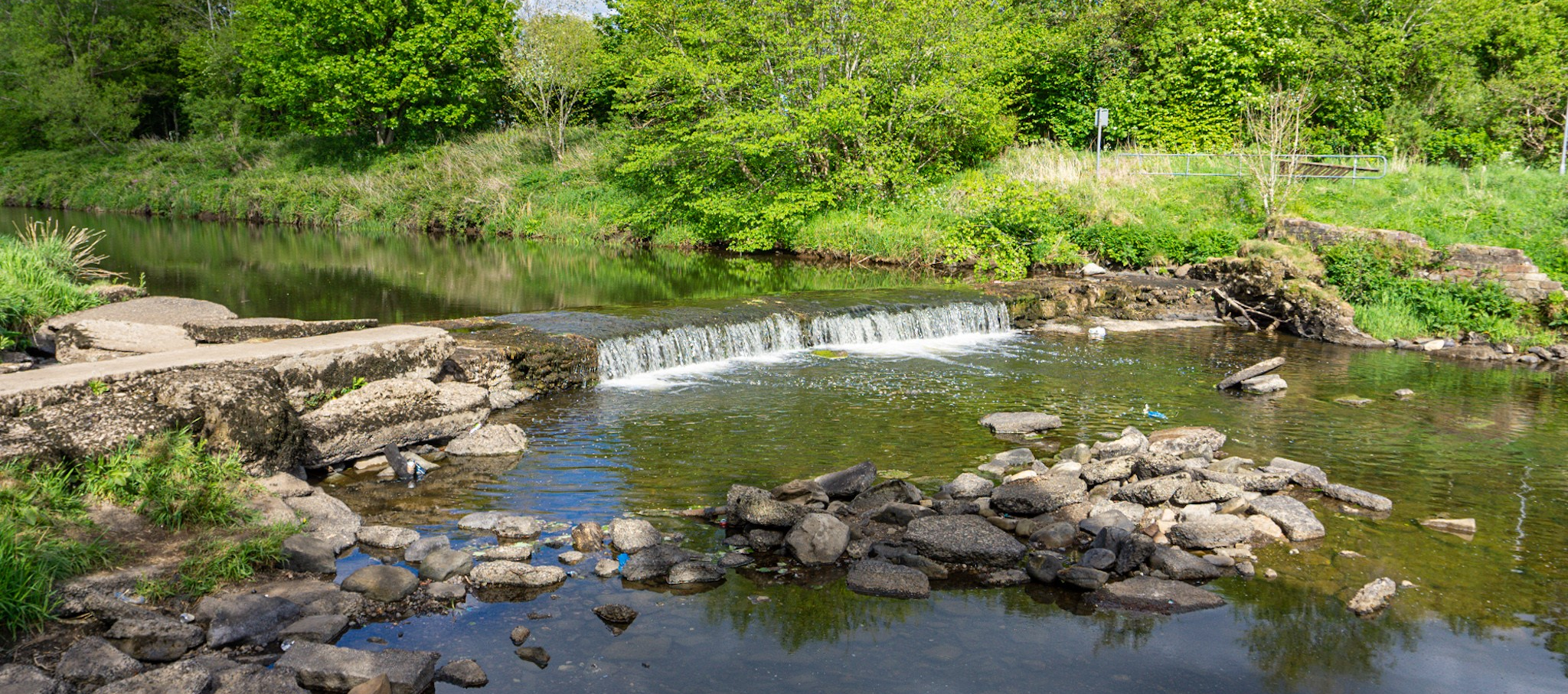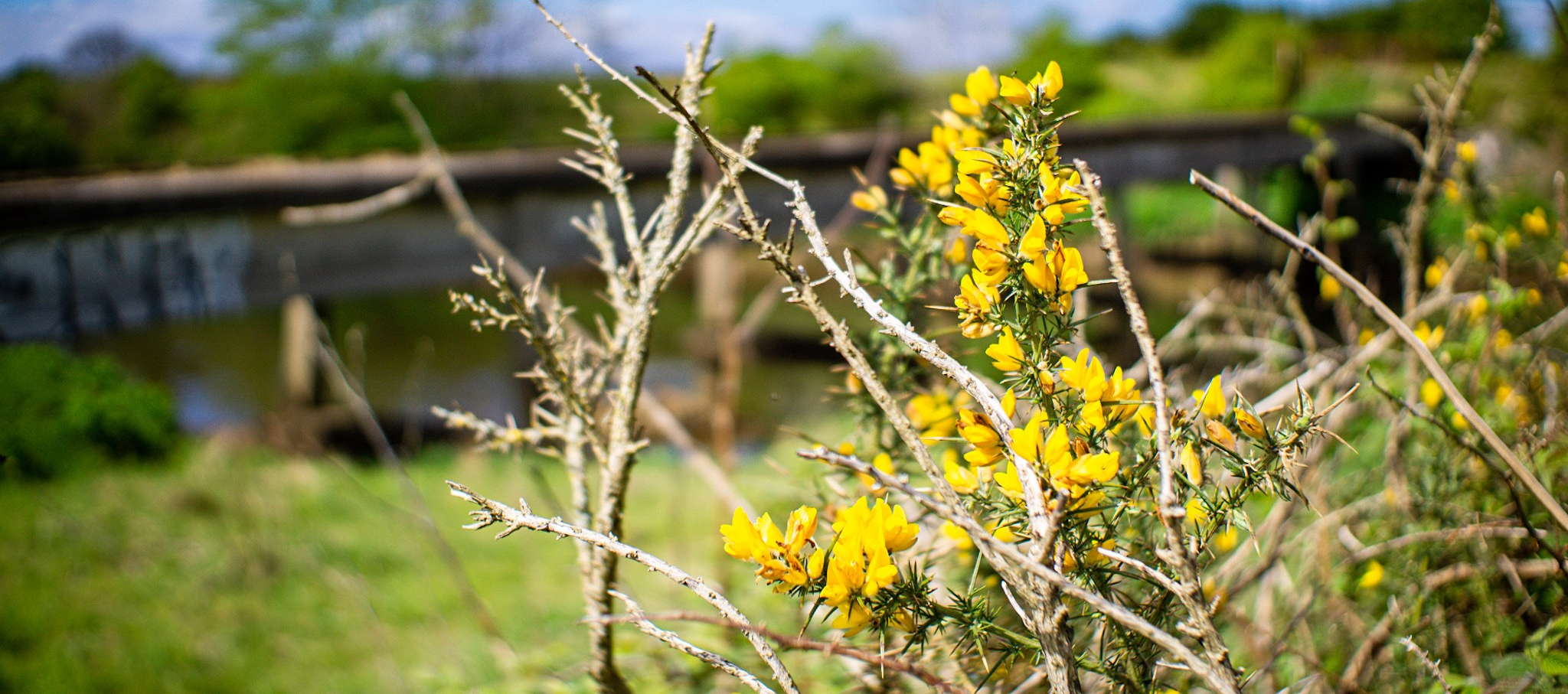 We've narrowed it down to two reasons.
Reason one: for us, we live in a constant state of "on edge", whatever we do, we expect the worst to happen, that's maybe overly simplified, but essentially how we've lived our life until last year. So now we're in a situation where some of our worst nightmares (realistic anyway) are coming true, we've kind of prepared for it in our heads over the years.
Reason two: well that's really the core of this whole piece, it's been getting outside responsibly! We've used the outdoors as a way to help cope and deal with our issues for years without even realising that's what we've doing, so during the first week of lockdown it was tough. We forgot our own motto!
We love a doorstep adventure, but these have very rarely been literal doorstep adventures! They've always involved travelling to a "starting point" and it might only have been a 5/10mins drive, but it was a drive.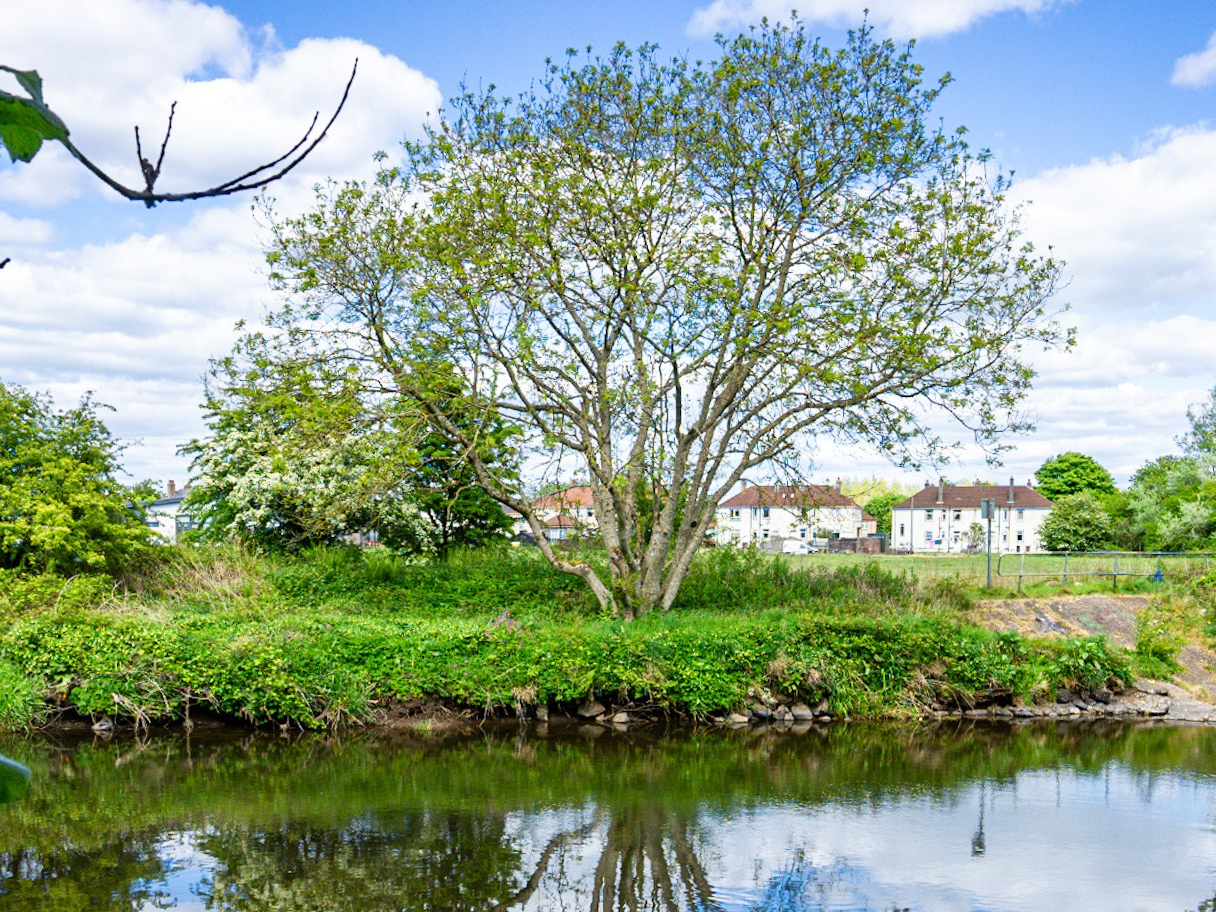 "It's a dangerous business, Frodo, going out your door. You step onto the road, and if you don't keep your feet, there's no knowing where you might be swept off to."
JRR Tolkien, The Lord of the Rings
I love this quote, and it sums up our adventures recently… well, we do have Google Maps, so I guess it isn't 100% accurate! I wish I could say I poured over OS maps for our area, and plotted out routes, but I didn't! Literally what I decided to do was look on Google Maps at the satellite images of the area around where we stay and see if there was anything interesting we could find to walk to. What we found was amazing!
Now I have to admit, we are extremely lucky with where we stay. Once we started looking, it turns out we have an unbelievable amount of possibilities open to us. For many that's not the case, so I have to remind myself that we are in a really fortunate position that others might not be.
Although there'd been a bit of a debate about exactly how long you were allowed to exercise for, we chose to stick to 1hr max, which we found to be perfect! From our doorstep we've found river walks, woodland walks, viaducts, standing stones and even one or two pretty cool abandoned buildings to explore!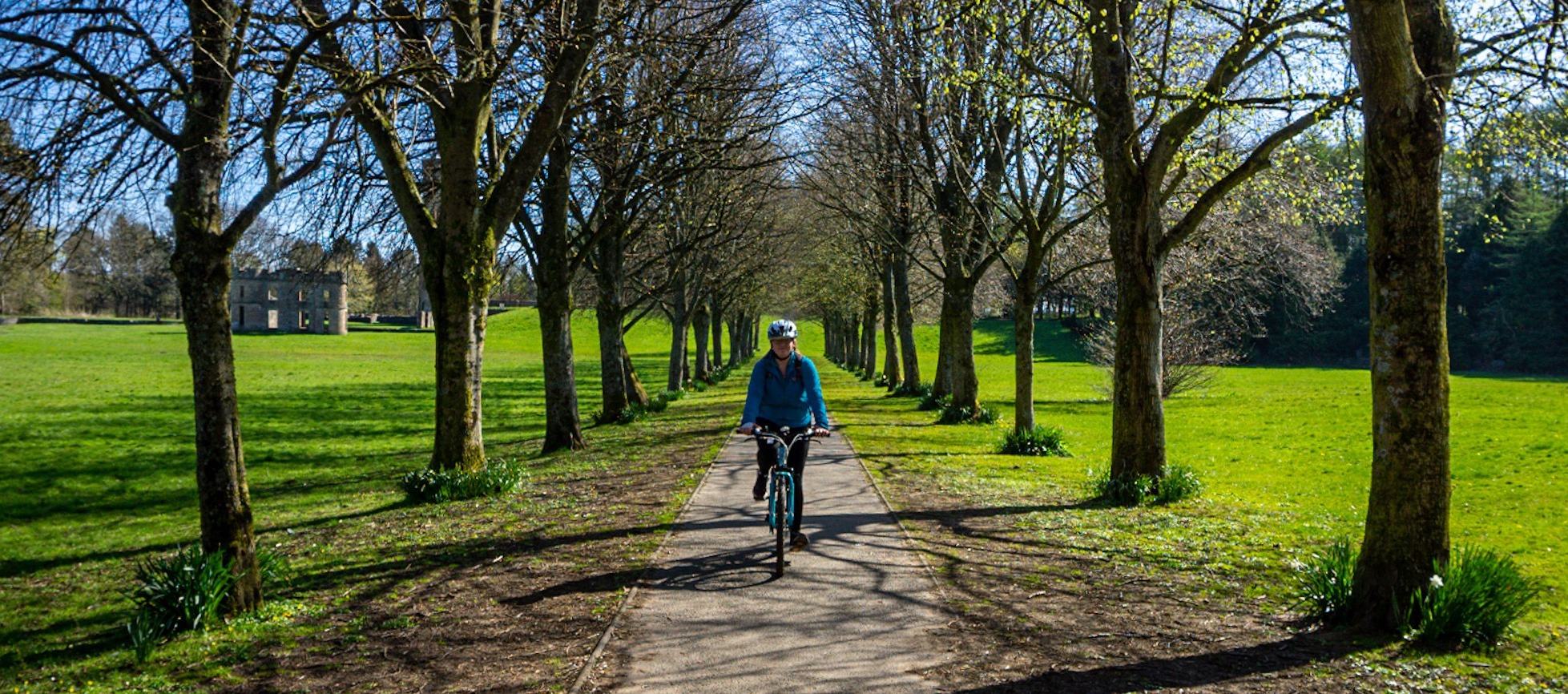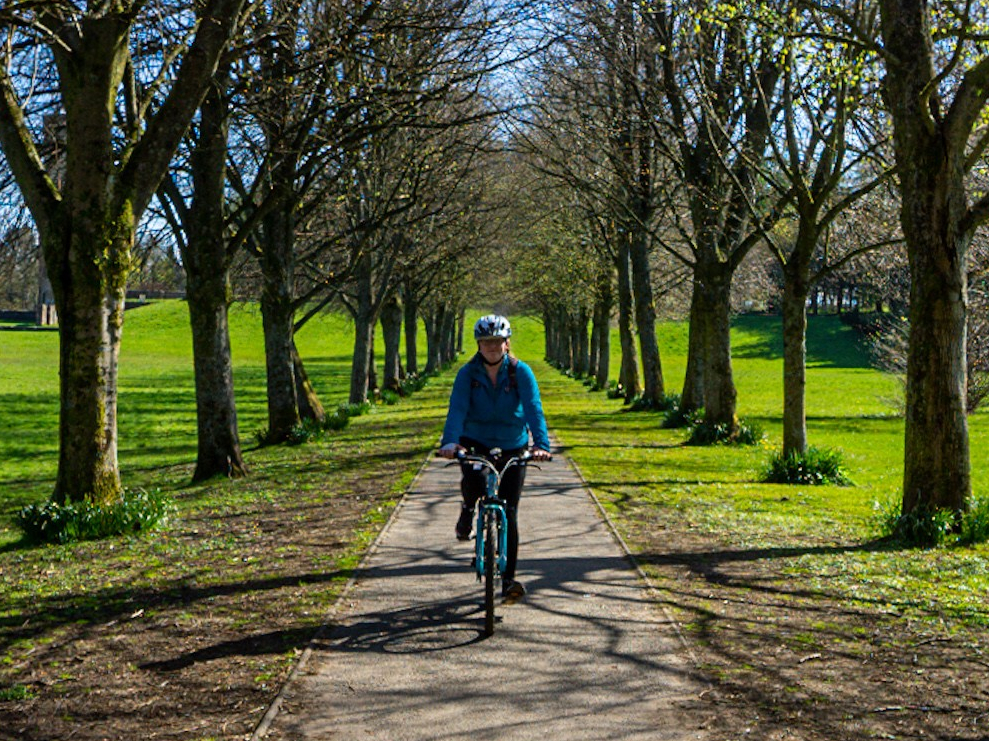 These walks really have hammered home the message "an adventure doesn't have to be an expedition", and you don't always need to travel to find them! They've done our mental health no end of good! I can't actually put into words what a positive impact they've had for us… plus I don't feel as guilty when I add those extra cookies onto the weekly shop!
Lockdown has also given us the opportunity to look at other ways to get our outdoors fix as well.
Rach and I have been together for 10 years (anyone that knows us would say Rachel could have been sentenced for murder and out on good behaviour in less time) and for the last 8 or so of those years cycling has been a real sore point in our relationship! It has literally taken a global pandemic for me to agree to get the bikes out again!
But I've discovered three things. Firstly, I actually do quite enjoy going on a bike ride. Secondly, there are some pretty great cycle paths around us. And finally, bloody hell my bum gets sore.
So two out of three are positive… I'll take that as a win… ohh and I scored some brownie points with Rachel, so that's three out of four actually! We haven't done any crazy distances. Our longest was about 15km and it's always been around the 1hr mark, so it's no "Tour de France", but for us it's been perfect and just another way to keep us busy.
Ok… so the final thing we've discovered is running! Alright, so since man stood up on two legs, we as a species, have known about running, but if there is one thing I really hated, it was running! There was a reason I was always the goalkeeper when I played football and ice hockey… and it wasn't just because I was the fat kid!
One of the best things to come out of lockdown is our new found liking (love is a very strong word, but maybe one day) for running. The "Couch to 5K" app has been an absolute godsend! Seeing a wee graph on our fitness app slowly improving has had such a positive effect on our mental health, and I guess physical as well… though doesn't feel it at the time! Now, again, like the cycling we aren't going to win any races or run any marathons, but if you'd said to me 9 weeks ago I'd be able to run for 28mins (not quite finished yet) without dying I'd have said you were having a laugh, and if you'd asked me to actually go a run… well let's just say the answer I'd have given you can't be put into a public domain!
These are all small outdoor activities, and I know the opportunities aren't there for everyone. You might not have nice walks around you. You might not have a bike. You might not think you're fit enough to go running. But if you keep thinking you "can't", then you never will. It won't solve the problems of lockdown, it would solve you're anxiety, or your depression, or stress, but what getting outside for a wee adventure, in whatever way you can, will help you do is feel just that little bit better. Never underestimate the power the outdoors can have on your mental health! And remember, "An adventure doesn't have to be an expedition"!
If you, or someone you know is affected by anxiety or mental health difficulties then speak to your GP or access information via the NHS website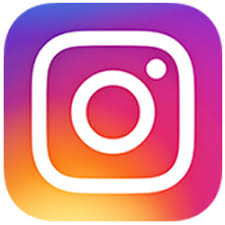 Share your adventures with #mytiso! Follow along for the latest news, products, competitions and more
Tiso Instagram