Memories of Everest
He once said of Everest "It's awful - describing the present situation when commercial expeditions guide hundreds of clients up the mountain at the same time causing long queues - thank god I don't have to go back there!" But Britain's greatest living mountaineer, Sir Chris Bonington aged 85, has hundreds of tales to share from tackling the world's most notorious and highest summit.
Chris led four expeditions to Everest, the first in 1972 to attempt the unclimbed South West Face and then in 1975 the successful expedition. In 1982 he attempted the unclimbed North East Ridge, with a small expedition which sadly ended in tragedy with the loss of Peter Boardman and Joe Tasker. He finally reached the summit in 1985 by the traditional South Col route, the last year when the Nepalese Government allowed only one expedition on the mountain at a time.
A Climbing Friendship
Of course we were very interested in hearing stories about his expedition to tackle the 29,029ft mountain with our late-co-founder Graham Tiso, in 1972. "I've got many, many happy and good memories of Graham" recounts Chris of his friend. "I think we first met in the late 1960s when I was climbing in Glencoe."
"A few years later, an opportunity to organise an expedition to Everest came about, and it all happened in a matter of weeks. In the 70s the great challenge for all mountaineers was the unclimbed South West Face of Everest. In those days the Nepalese government allowed only one expedition on the mountain at a time and it was fully booked into the 80s. I was at the back of the queue so had to hope for a cancellation.
An Italian expedition had been cancelled at the last minute which gave me the chance of taking over their slot giving me just six weeks to plan and organise my first Everest expedition."
The Gear Expert
"I invited Graham to be equipment officer for the expedition and he was just fantastic." Remembers Chris. "He knew his stuff. He had his little mountaineering shop in Edinburgh, in fact I think it was probably the only specialist equipment shop in Scotland at the time. He was a real expert and with his help we literally flung it together with Graham sourcing all the gear and six-weeks later we had a team up on basecamp."
"Graham had also taken on the role of support climber. The weather had closed in, some of us had to retreat and at one-point Graham ended up at camp four on his own in a box tent in this terrible storm. Rocks and stones were being dislodged by the wind, rolling down the mountain and camp four was directly in their path. A rock crashed through the tent and hit Graham on the head. He had a really nasty gash just above his eye and there was a lot of blood. But he got stitched up by the expedition doctor down at base camp and continued to take a full part in
the expedition."
Is It Safe?
Chris Bonington and Graham Tiso, along with his wife Maude, with their passion for and expertise in the outdoors went on to help Berghaus develop gear that was fit for purpose on the mountain.
Chris remembers his first ever climbing kit back in 1951 was pretty basic containing just a second-hand hemp rope and nailed boots. We asked Chris, with all of the changes in product tech, would you say summiting Everest is now safer than ever?
"No!" he said. "Climbing is not remotely about safety! It's about risk management. The development of modern gear has enabled people like our Berghaus athletes Leo Houlding and Mick Fowler to do more and more extreme things because the equipment is now so much better. It means the climbers can push their limits much further."
Chris Bonington and Graham Tiso's 1972 trip disappointingly didn't result in the group reaching the summit. But of that trip Chris reflects: "Ok, so we didn't get up the mountain, but we learned an awful lot and we were ready to try again and go back in '75.
I invited Graham to come with us, but at that time he had a young family, the Tiso business was growing and he couldn't do it. It was the right choice for him at the time and the chain of stores grew into the Tiso we know today, now run by his son."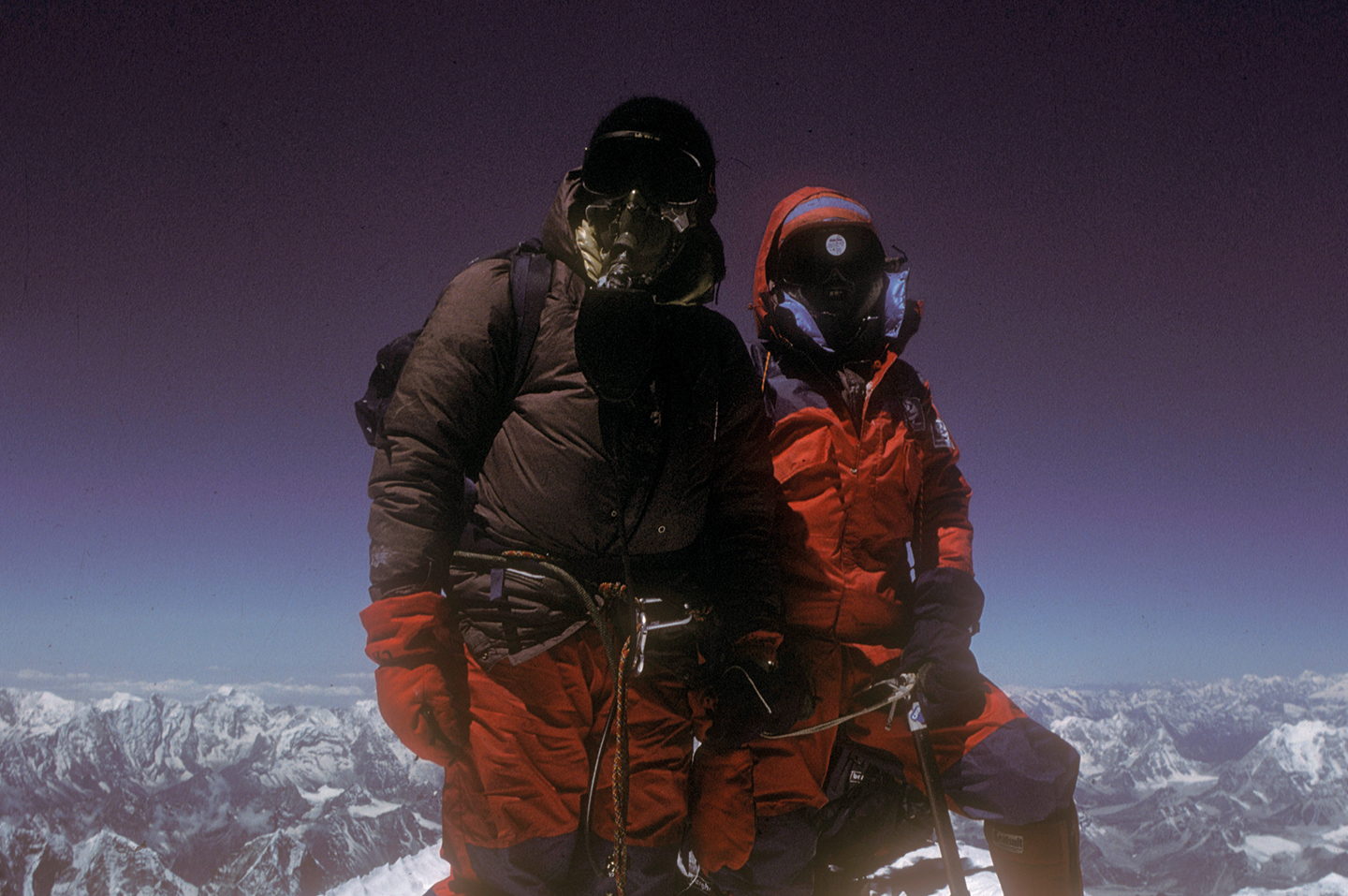 More Sedate Adventures?
Everest wasn't the last of the adventures Chris Bonington and Graham Tiso encountered. Chris said: "Not long after the 1972 trip, Pertemba our Sherpa from the expedition came over to the UK. We took a trip up to Scotland and met up with Graham, who took him sailing and fishing on Loch Ness." A bit more of a sedate adventure for three such intrepid climbers some might think?
Chris reflects: "Graham was always concerned about me, especially as I got into my late 30s and still planning expeditions, he would often ask me: "Chris what are you going to do when you're older. When are you going to stop?"
Of course we now know the answer to Graham's question. Chris Bonington tackled the South West Face of Everest in 1975 and finally reached his goal of summiting its peak in 1985. He certainly didn't stop when he was older, leading expeditions, tackling dangerous and challenging ascents right up until the millennium. He is still active in the mountains today. So Why? We asked him. Why didn't you stop? "We keep going back. It's just what we climbers do!" was his reply.
Sir Chris Bonington is non-executive Chairman of outdoor brand Berghaus and the author of many mountaineering books including Ascent, his own memoir. Chris now lives in the Lake District but still travels giving talks and lectures around the globe.