Our Must Have Walking Clothes for Summer
Summer is here and we've even been treated to some nice weather, making now the perfect time to get out, enjoy the sun and head off on some summer walks but if you're going to make a habit of hiking during the hot weather, you're going to need the right gear.>
We sell walking clothes for men and women that are designed to work for all seasons but there are also some specialist items of hiking clothing that are made with summer in mind and we're going to be sharing our essential summer hiking clothes with you today!
Walking T-Shirts
Winter walking might be all about layering up but summer hikes require light, breathable tops that have great ventilation and can keep you cool and comfortable no matter how high the temperatures rise.
We have a whole selection of fashion t-shirts and technical tees for both men and women, both made by various specialist brands who know their stuff when it comes to walking clothing.
Icebreaker, Bergans, Arcteryx and more, we've got a whole range of t-shirts that are ideal for keeping you cool on your hikes.
TOP TIP: Don't worry about getting too cold by wearing a t-shirt, just pack a light waterproof jacket and if the temperature drops, just layer up!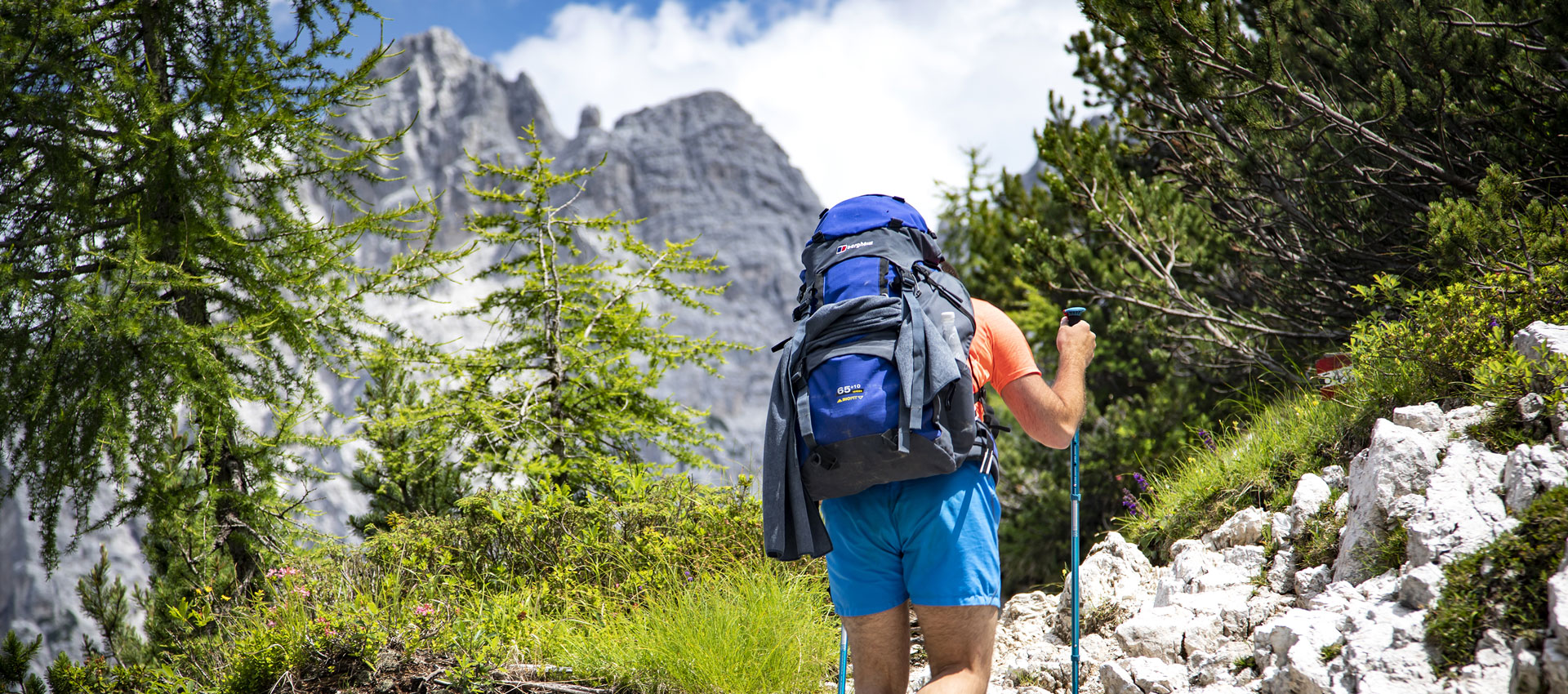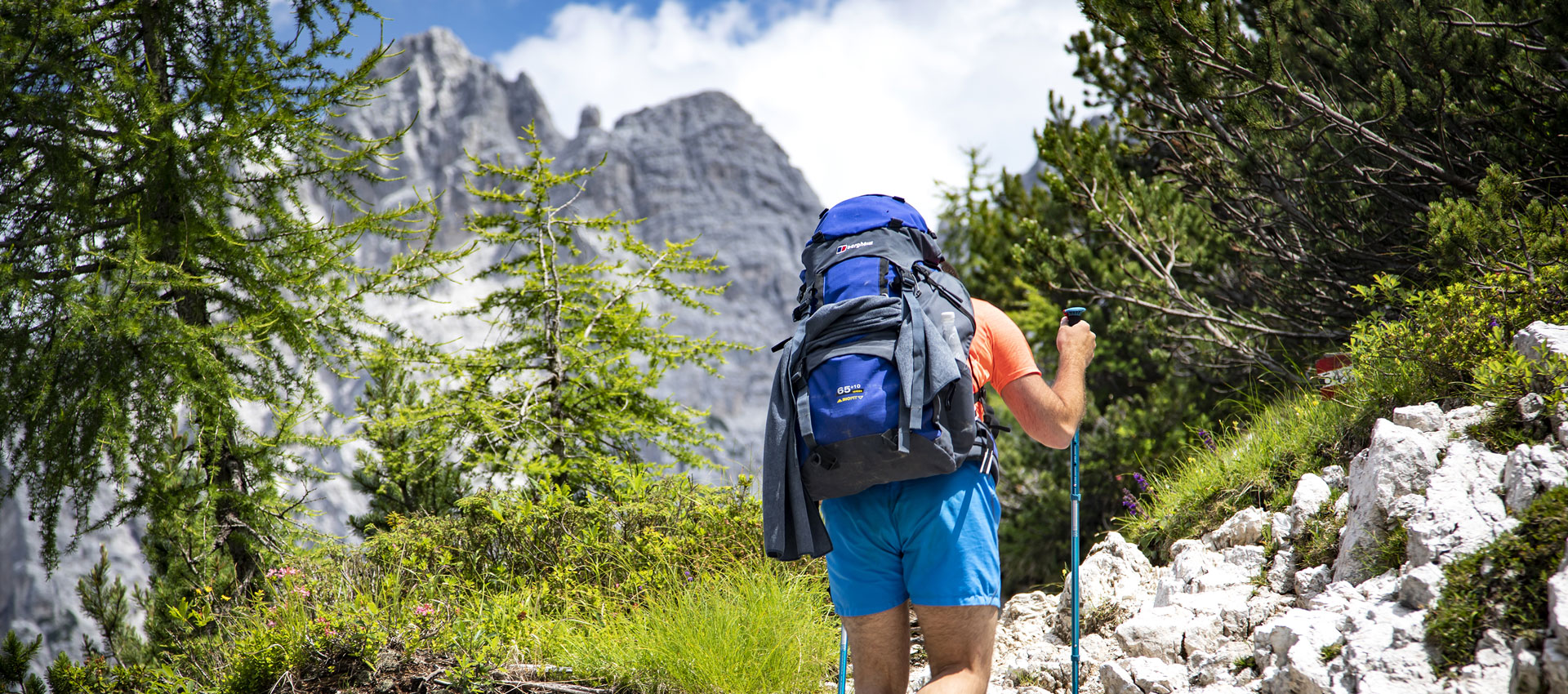 Walking Shorts
An obvious one but an essential, if you're heading off on a hike in the heat, then you want your legs to be free and comfortable, so walking shorts are a must-have in your summer walking wardrobe.
We've got a vast selection of men's and women's hiking shorts that have been practically designed with specific materials and shapes to perfectly do the job.
Whether you want long shorts or something a little sportier, thanks to brands such as Kuhl, Ron Hill and The North Face, we've got the perfect pair of walking shorts for every hiker.
Walking Shoes
Walking boots are ideal for winter as they offer great support to the foot and ankle when making your way through treacherous conditions, as well as keeping your feet warm and dry but they can feel a little heavy and uncomfortable when the weather is hot.
Walking shoes are a great alternative for when the sun is shining but you need a reliable and sturdy pair of shoes for your hike. Offering the same grip as many walking boots but made with lighter weight and more breathable fabrics, walking shoes are ideal for warm weather walks.
Our range of men's and women's hiking shoes are from a selection of the best brands in the business to ensure you're getting the best quality footwear every time.
BUYING ADVICE: Only opt for walking shoes over walking boots if you're walking on smooth, even terrain as routes with loose or rocky terrain will require the ankle support of a boot.
Walking Hat
In the same way you'd wear a woolly hat on a winter walk, you need a summer hat for a summer hike. When you're walking out in the open for hours on end with little to no shade, the sun is going to be beating down on you and the last thing you want is to burn your head or end up with sunstroke.
Picking up a summer walking hat will help keep you cool and protected from the sun all day long, making walking in the warm weather easier. Our walking hats vary from caps to sombrero style hats, all made with breathable fabrics that will help you to regulate your body temperature while you walk.
Sunglasses
Similarly to your hat, you want to do anything you can to keep yourself comfortable and protected from the sun on a summer walk, so sunglasses are a must.
Whether you buy specialist fitness sunglasses or just stick with your regular fashion sunglasses, you want to have a pair that fit comfortably on your face, have good quality lenses and won't slip off as you're moving.
Our range of sunglasses are made with active people in mind and are designed to work with you, not against you as you get on with your adventures. From brands such as Oakley and Bloc, you can guarantee you're getting a reliable pair of sunglasses when you buy them from Tiso.
We hope you've found this useful if you were looking to update your summer walking wardrobe. Grab all the essentials you need for hiking throughout the seasons at Tiso.
Images by Rachel Keenan Photography