New Year, New Goals
The close of the old year and the dawn of a new year inevitably leads to some reflection on what we'd like to do differently in the year to come. Many of us will think about a renewed focus on health, fitness and well being. Here at Tiso we're lucky to work with some fantastic outdoor athletes, including our ambassadors as well as our "Support By Tiso" crew. However, just as important to us are our wonderful colleagues, the majority of whom are enthusiastic and experienced outdoors people. So we thought we'd share some of our New Year's Resolutions with you. And we'd love to hear yours too - drop us a message on our social media channels and let us know what your goals for 2020 are! We might even check in with them (and you) to hear how they are getting on later this year!
Hazel Whyte, Digital Marketing
It's easy to spend time getting caught up in the flurry of working life or commitments to those who are important to me and I can sometimes forget to take time to recharge my mind. So this year, I'd like to spend more time doing what I enjoy most – being on my bike. I am hoping to do the North Coast 500 loop this year, so I'll need to get some miles in before hand.
Stuart McMillan, Head of Multichannel
Keen (lapsed) mountaineer, climber, skier, mountain biker, father of two, keen to get the kids involved in the outdoors.
My resolution is to get back to cycle commuting. It's a 34 mile round trip and I'm not as fit as I once was, so I've gone for an e-bike. It'll massively improve my fitness and mental wellbeing as well as actually being quicker than driving to work, plus it'll also reduce my carbon footprint, reduce my contribution to congestion and hopefully be cheaper!
Rob, Tiso Aberdeen Store Manager
I rediscovered camping late in 2018 after a (long) hiatus, and fell in love with it all over again. I got a new tent (Hilleberg Akto) and resolved at the start of 2019 to make it a regular activity, which as the year draws to a close I'm happy to say I succeeded in.
My two resolutions for 2020 are to start cooking proper meals from scratch - no more freeze-dried or ready-to-eat meals - and to stop using natural gas for camping. To that end I bought a Trangia stove set with a gel burner and am trying my hand at wild cooking over a gel fire. It's working out pretty well so far... I might even start learning how to forage!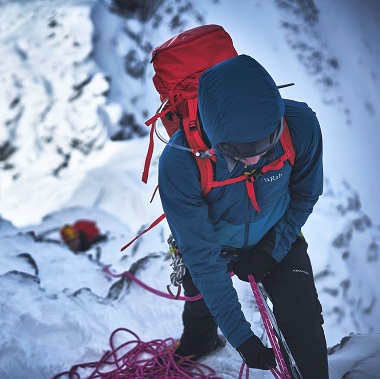 Aaron Hodgson, Digital Merchandiser
I'm an outdoor all-rounder: bouldering, sport, trad, drytooling, ice, and mixed climbing.
My NY Resolution is simple: lead VII, 7 this winter. I've earmarked Darth Vader on the Ben for this.
Heather Morrison, Buyer
Bad-ass buyer, purveyor of fine gin & perennial skier
My New Year's Resolutions are to cycle to work more and smile more (but perhaps not to colleagues).
Colin Sandie, Digital Merchandiser
Cyclist, hill walker and wood worker. Has a penchant for bright colours.
My resolution is to do more mini-adventures and regular exercise – cycling in the evenings, running at lunchtime, mid-week camping, pre-work yoga. I want to take my fitness up a gear and aim to do some events in 2020. I'd also like to improve my woodworking & guitar laying skills. Should be totally do-able!
Bruce Duncan, Digital Merchaniser
My New Year's resolution for 2020 is to start running, and put some miles on my shiny new On Clouds! I would also like to find more time to go climbing and bouldering in the gym.
Sue Macdonald, Buying and Merchandising Director
For my New Year's resolutions, I have set myself two tricky challenges: cycle the Hebridean Way and drink less gin! The Hebridean Way covers 185 miles over 8 islands, including Harris, which has a gin distillery (see resolution 2). The guidebook recommends 6 days, although Mark Beaumont did it in 24 hours when he launched the route back in 2016.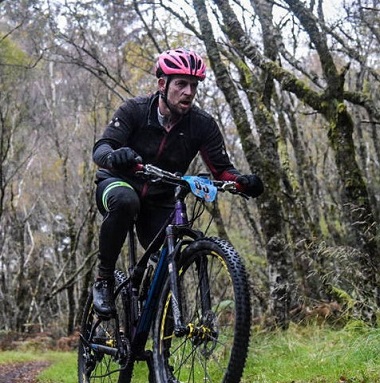 Craig Hudson, Supervisor, Alpine Bikes Glentress
Ex endurance cross country mountain bike racer to world champ top 10 level and mountain bike marathon racer.
My resolution for 2020 is to try and get out more than 2019 as my injury has led to a downturn in my outdoors adventures. Once I get my new bike by spring I will be looking to start training again and do more sportive gravel races and finish the year on the Relentless 24hr race in Oct. I have started my new regime of with a change in diet to a fully Vegan outlook, so far all good so along with the increased exercise i want to get back to 11st 3 again from my current 12st 6.