Winter Olympics 2022

Skiing For Gold

For many folks, the winter Olympics is the place to see sports that are a little less mainstream. From bobsleigh (which usually conjures up thoughts of Cool Runnings for a certain generation) to curling (a Scottish favourite), ice hockey to luge - the Winter Olympics is THE place to see people excel at sports you may have no conception of how to do.

However, the winter sport that more people can identify with is skiing and skiing disciplines makes up one third of the sports in the 2022 Beijing Olympics. The Opening Ceremony is quickly approaching on Friday 4th February and the Paralympics kicking off a month later on the 4th of March. So, with such a range of disciplines on show, here's your guide to the different skiing events at this year's Winter Olympics.
Yanqing, a mountainous suburb just north of Beijing, will play host to the Alpine skiing events. The remaining skiing disciplines will play out in Zhangjiakou even further northwest of Beijing. Because of COVID restrictions, all athletes will be skiing the courses on a level playing field - there's been no extra training or test runs for anybody to gain more experience than others. Every athlete gets two training runs before the official races.
There are 11 events in Alpine Skiing: Downhill, Giant Slalom, Super-G, Slalom and Alpine Combined for both men and women, and a mixed team Parallel. It's been an Olympic event since 1936 when it premiered as a combined event.
Downhill
When you think of top speed, you're thinking of the Downhill discipline. The speeds here are high - competitors will regularly reach 95mph while navigating jumps, sharp turns, and passing through gates, taking risks to shave milliseconds off their rivals. Technique, courage and risk-taking pay off dividends. The course is usually 30m wide with a vertical drop of up to a kilometre and each athlete having just one official run to set their best time, passing through gates on their way down. The Beijing course is 3km long with a vertical drop of 900m and is completely made of artificial snow using recycled rainwater. In the 2018 Winter Olympics, Denmark's Aksel Lund Svindal won gold, though he has since retired and won't be returning to defend his medal. In the women's event, Italy's Sofia Goggia won gold and will be their flagbearer at the opening ceremony in Beijing. On January 23rd this year, she injured her knee in a crash - we wish her all the best with her rehabilitation in time for the Olympic race.
Super-G
A relative newcomer to the Olympics premiering in 1988, Super-G (or super giant slalom) is a slightly more technical event than the full-on speed of Downhill with less vertical drop, closer together gates and more turns to navigate. Again, athletes will only have one run to set their best time. In 2018, the men's gold went to defending Olympic champion Austria's Matthias Mayer - will he defend his gold for a second time in Beijing? For the women, Czech Republic's Ester Ledecká won gold in two disciplines (Super-G and parallel giant slalom in snowboarding) establishing herself as major Olympic talent. One to keep an eye on in 2022.
Giant Slalom
A little less speed than Super-G but more turns and more gates to navigate, Giant Slalom is the first technical ski event. Unlike the previous two disciplines, there are two heats with the fastest skier from the first run going last in the second - but don't be confused, they are running the second heat on a different course! A combination of both heat times declares the winner. Team USA's Mikaela Shiffrin is the one to watch across all Alpine disciplines this year, but she just won gold at the World Cup in giant slalom - can she repeat it again at the Olympics?
Slalom
The most technical event in Alpine Skiing, athletes need to balance accuracy with fast turns and consistency across two heats. Like Giant Slalom, it's two heats across two courses on one day with a combined overall time. The course is formed by alternating pairs of red and blue poles that create gates that the skier must pass the tips of both skis and their feet through. Tight turns mean they'll hit the poles - it isn't against the rules and it can gain milliseconds that make a difference. In 2018 both the men's and women's gold medal went to Swedes, Andre Myhrer and Frida Hansdotter, but they have both since retired so it's all to play for in 2022.
Alpine Combined
This event is as it sounds - one run of downhill and two runs of slalom with the winner having the fastest combined time. It's a heady mixture of pure speed and highly technical skill that the best all rounders will excel at, so keep an eye on Mikaela Shiffrin from the USA.
Mixed Parallel
Debuting in 2018, the mixed team parallel slalom ski head-to-head in one of the most exciting new disciplines added to the Olympics in recent years. Sixteen teams are seeded, each with up to six skiers each. In each round four skiers for each country race against four skiers of another with two opponents skiing at one time. The Mixed Parallel is the last event in the Alpine Skiing Olympic calendar, running on 19th February and will round off the discipline with flair. Switzerland won in its first Olympic year - can they hold onto their title?
For cross country skiing you need to know one thing: there's two styles. Classic style uses a longer ski with a grip (or 'kick zone') under the binding, and the movement is like walking as the skis sit in tracks - you don't pick the ski off the ground. Skating style uses a shorter ski, with no kick zone, and you glide on the whole ski and people look like they're ice skating. Sweden, Finland and Norway typically dominate the podium, but the order is never certain.
There are five cross-country events:
Classic women's 10k/men's 15km: Skiers will use classic style in a time trial format with skiers starting every 30 seconds.
Skiathlon: Skiers make two laps on a course, 7.5km for women and 15km for men. They'll ski the first in classic style then the second in skating style for all round talent to win.
Mass Start: A group start will see women ski 30km and men 50km. They'll use skate style this year.
Sprint: Athletes will have qualified for this with the 30 best times heading to the finals. It's the same distance for both men and women at 1.5km, so it's fast and intense. This year they'll be using skate style.
Team Relay: Four skiers for each team take part skiing 5km for women and 10km for men. The first two athletes ski classic style and the last two in skating style.
Bonus Watch - Biathlon: A totally separate event to Cross Country skiing, but (you guessed it) requires the athlete to combine skate skiing and rifle shooting. The discipline also includes relay, mass start and sprint events alongside individual and pursuit races.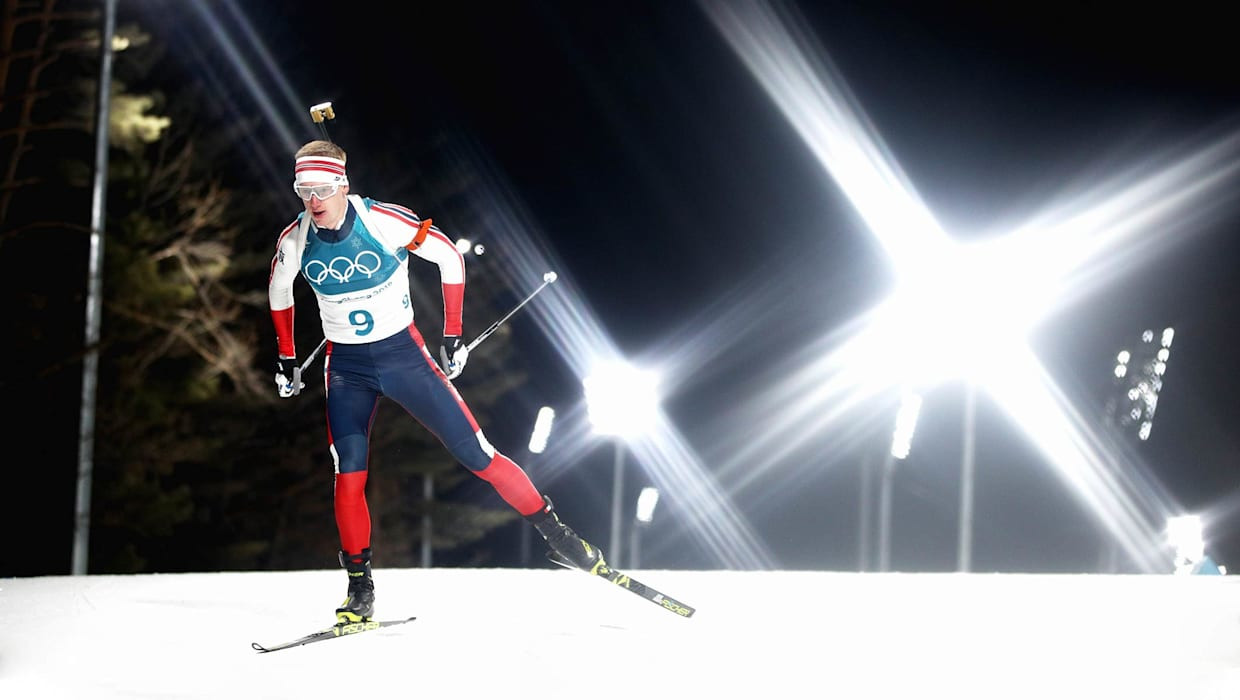 Similar to Biathlon, Nordic Combined pairs cross country skiing with ski jumping - a rather unique mix of skills. Though in a strange 21st Century moment, only men compete.
There's three events on this year's schedule, all of them using the 'Gundersen' method which "determine[s] a competitor's starting position for the cross-country portion of each event following the ski jumping events, which always come first. Once the jumping points are totalled, they are converted into time penalties. So, the winner of the ski jumping would start first in the cross-country, with the other competitions following according to the converted time differences."
The three events are: Individual Normal Hill/10km, Individual Large Hill/10km and Team Large Hill/4 x 5 km. Expect the Norwegians to dominate in Nordic Combined, though it's never a done deal!
The skateboarding of the ski world - Freestyle Skiing combines halfpipes, ramps and rails to allow the athlete to show off the epitome of skill and spatial awareness. Judges mark athletes between 1 - 100 on their acrobatics, difficulty and creativity. There's 13 events: Aerials, Freeski Big Air, Freeski Halfpipe, Moguls, Freeski Slopestyle, Ski Cross for both men and women, and finally a mixed team Aerials.
Ski Cross: A race with four skiers on a track featuring jumps, rollers and banks. It's high adrenaline and if you were to pick any one event to watch, this would be it for excitement. Unlike the other events in Freestyle, this is a timed event.
Aerials: Judges mark athletes on their acrobatics after a jump. Flips, spins, twists - there's everything here.
Moguls: Moguls are a series of bumps on a piste, and this event times an athlete on a run down the course. There's a bit more of traditional skiing skill on the Mogul event, with added backflipping.
Big Air, Halfpipe, Slopestyle: These three events are taking classic mountain biking or skateboarding styles onto snow. Skiers are launching themselves into the air, off of jumps, ramps and halfpipes, grabbing their skis, backflipping and generally making it look easy. There's no margin for error here. Big Air skiing is debuting in Beijing, having premiered in snowboarding in the 2018 Winter Olympics.
Ski Jumping is the event that makes your stomach drop. It's been a main event in the Winter Olympics since 1924 with the women getting a piece of the pie in 2014 and new for 2022 is the mixed team event. It's exactly as it sounds - athletes jump as far as they can from different heights of hills but their run only counts if they can stick the landing.
A 'Normal Hill' is a 70m length hill, while a 'Long Hill' is 90m. On each hill, there's a 'K' point which is a line drawn in the landing area as a target and the jump length is measured against this with athletes losing points for each metre they land short of the K point. Beyond the length of jump, athletes are judged on style on a scale of 0 - 20 from judges, earning a maximum of 60 points. So it's a little more complicated than you might have originally thought!
Kit Recommendations
Since opening our doors in 1977, Blues Ski has been at the forefront of Scottish ski racing. Today we are super proud to support junior racers across Scotland via our Blues Heroes program. To that end we offer a selection of high quality junior ski racing equipment to ensure youngsters get the best possible start to racing.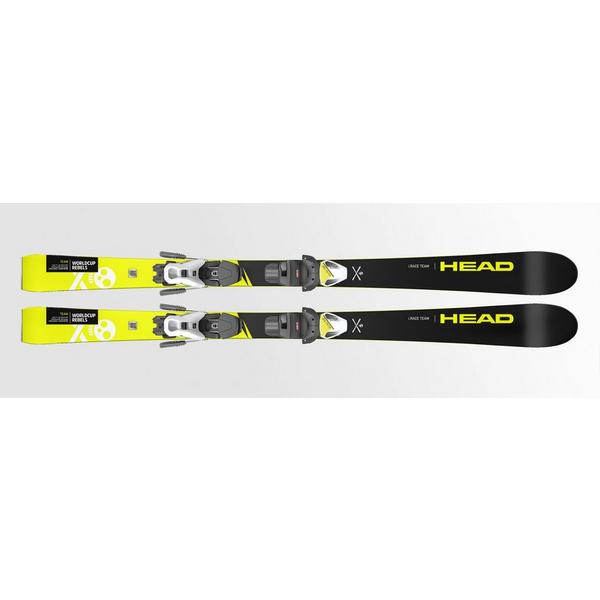 Head's Worldcup i.Race Team JRS is the shortest sandwich construction ski on the market and therefore the perfect speed machine for young kids starting their journey towards training as future racers. With a wood construction and built-in proven HEAD technology, the Worldcup i.Race Team JRS shares the same high-performing characteristics as the adult model.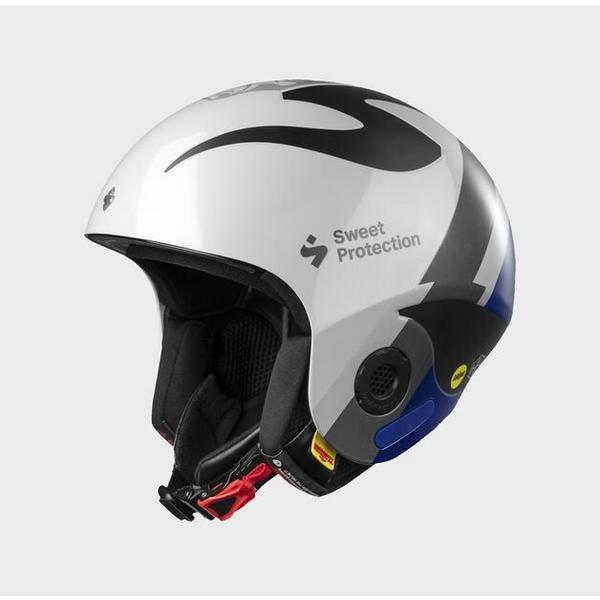 The Volata Mips Helmet from Sweet Protection represents the latest in FIS approved race helmets. Sweet Protection have specially developed a unique 3 layer Mips system designed to reduce rotational forces on the brain. This model can be fitted with the Slalom chin guard making it suitable for all disciplines.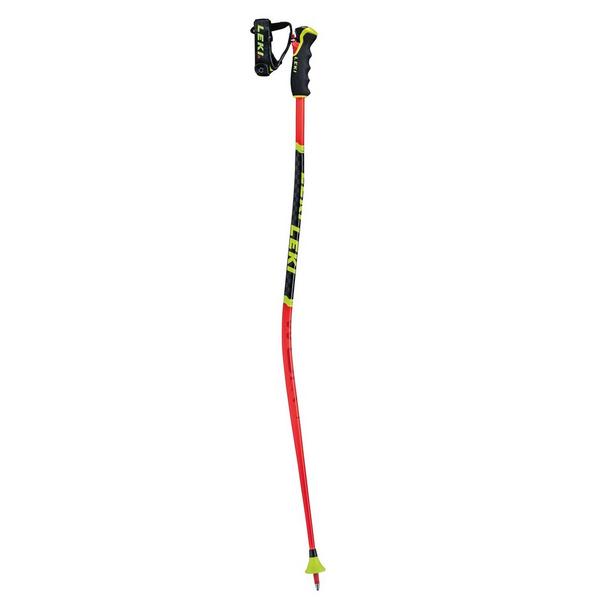 We stock a range of ski poles for different race disciplines, but these Leki WCR Lite are our favourite for Giant Slalom. Every gate will give in to the 16 mm poles made of high-strength aluminum. The GS bend and Downhill basket provide for the optimal aerodynamics which is complemented by the newly developed Trigger 3D Pro G grip.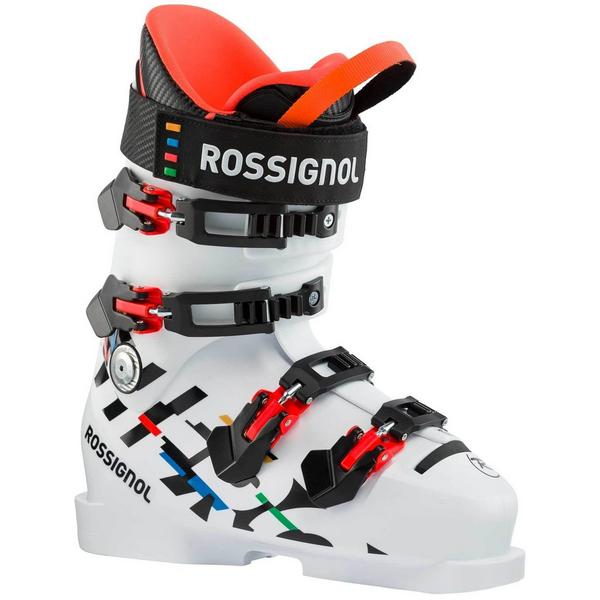 Rossignol's Race Boots are some of our best sellers and the new season Short Cuff model provides a more natural stance of skiers with shorter legs. Designed for competitive racing and on-trail performance, this powerful, high-performance boot features an anatomical 97 mm narrow fit last for technical skiing.