The Polar Academy | Kit fit for the Arctic
Tiso have supported The Polar Academy since it was founded in 2013. This ground-breaking Scottish youth charity identifies '14-17' year old secondary school children, crushed by a lack of self-esteem and gives them the chance to redefine their physical and mental limits.
The Polar Academy participants are put through a rigorous ten-month training programme before being immersed in the wilds of Greenland, navigating through some of the worlds remotest terrain. Their confidence soars with every step.
In Arctic Greenland, The Polar Academy participants can face some of the most challenging conditions in the world. The kit they use needs to be faultless, performing day after day, expedition after expedition. Along with key brand sponsors including Bergans of Norway, Tiso special orders kit for participants fit for the Arctic.
Browse through The Polar Academy's kit list below, including key reviews from the Bathgate Academy expedition team and The Polar Academy guides.
The Bathgate Academy Expedition Team talk Polar Kit
Bergans of Norway - Helium Dome Tent
Emma Severs, Bathgate Expedition Team, Age 14
"During our Greenland expedition we camped out every night on snow or frozen lakes. The temperature would be well below freezing level.
We used the Bergans Hellium dome 3-person tents. We really loved sleeping in these tents. There was plenty of space for three people, it had two doors which made it easy for getting in and out and storm flaps on the outside which we would pile snow onto, this kept the tent stable in the wind.
During the day we would pull all our equipment in our sleds including our tents. Once split between our tent group, we hardly noticed the weight of these tents."
Shop Tiso Tents
MSR - XGK Stove
Mollie Hughes, Polar Academy Guide
"The Polar Academy is known for using the best possible kit, we don't cut corners. Therefore, our stove of choice is the MSR XGK. For over 35 years this stove has been a market leader in extreme-condition stoves.
With a bit of training The Polar Academy team comfortably and independently cook all their meals on the MSR XGK stoves. These stoves are fast, efficient and dependable; exactly what we need out in Greenland."
Shop Tiso Stoves
Merrell - Thermo Chill Mid Boots
Alex Cochrane, Bathgate Expedition Team, Age 15
"We trained for almost a year for our Greenland Expedition! During the winter we took part in three big tyre pulling sessions here in Scotland to prepare ourselves for pulling sleds in Greenland.
For these sessions we used the Merrell Thermo Chill Waterproof mid boots. They were brilliant as the M select Dry membrane kept out any water or snow, they were also very lightweight and super comfortable!"
Shop Merrell at Tiso
Hestra Gloves
Max Kilgour, Bathgate Expedition Team, Age 15
"During our Greenland Expedition our gloves were one of our most important pieces of kit. Keeping our hands protected and warm was so important to avoid any cold injuries.
Hesta is a famous Swedish outdoor and ski glove company. They make some of the best gloves in the world! We were lucky enough to try out a few of them in Greenland. The Hestra Ergo grip active were our everyday gloves, but when it got really cold we could bring out our Falt Guide glove or our pull over mitts. My hands were never cold!"
Shop Hestra at Tiso
Bergans of Norway - Slingsby 34 Backpack
Abbie Heaney, Bathgate Expedition Team, Age 15
"For the majority of our expedition we pulled all of our equipment in our sleds behind us. However, for a couple of days we set up a basecamp and went on a day ski touring trip. This was definitely one of the best days, skiing without our sled felt really free!
.
For the ski tour we carried our gear in our Bergan's Slingby backpacks. These bags were perfect for our day trips. The hip belt was very comfortable, it had loads of pockets for storing all our gear and snacks. Then the best feature were the side ski carry straps, we could attach our skis to them when the terrain got really steep!"
Shop Backpacks at Tiso
Smartwool - Mountaineering Extra Heavy Crew Socks
Kimberley Codona, Bathgate Expedition Team, Age 15
"I really loved using the smart wool mountaineering extra heavy crew socks during our Greenland expedition. They were incredibly warm, even on the worst weather days my feet were cosy!
The best thing about these socks is that they are made from merino wool, meaning we could wear these socks day after day and they didn't smell! (Even the boy's socks…)"
Shop Smartwool Socks
Bergans of Norway - Merino Base layers
Ellis Mackay, Bathgate Academy Expedition Team – Pupil Support Manager
"I really loved using our merino base layers from Bergan's during our Greenland expedition. We basically lived in them during our trip, day and night!
Merino wool is perfect for cold conditions, your body heat is trapped between the natural fibres, keeping you toasty and warm. But merino also works just as good in warmer conditions. Merino is great at regulating your body temperature and it also has protective UV properties.
In Greenland we had a range of different temperatures, from very cold nights to very warm days, we used the same base layers throughout! One of the best features of Merino wool is that it doesn't hold onto odours, this meant we could wear it day after day without it smelling bad!
Shop Tiso Baselayers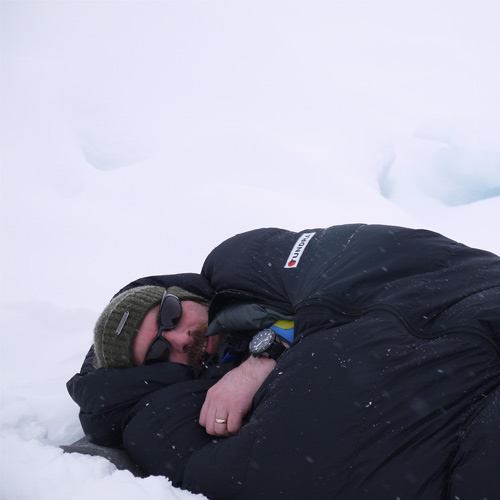 Tundra - Arctic Elite Sleeping Bag
Craig Mathieson, Polar Academy Founder and Head Guide
"Well what's not to like about this sleeping bag? The 880+ FP down is beautifully warm and the waterproof outer really works and breaths. Other sleeping bags seem to just absorb the condensation and moisture from the inside of a tent. Not so with this Tundra bag.
A superb and very well designed expedition bag. The waterproof outer, large volume and full length zip do not seem to have compromised the weight, this bag feels lighter than one of my older equivalent bags without a waterproof outer. Well done Tundra!"
Shop Tundra Sleeping Bags
Bergans of Norway - Arctic Expedition Jacket & Salopettes
George McHardy, Polar Academy Guide
During the expeditions we face a range of challenging conditions from strong winds and freezing temperatures, to often warm conditions and even rain. The Bergan's expedition clothing performs day after day, year after year.
Bergan's have created these items using 3-layer Dermizax fabric, it is highly waterproof and windproof while also being incredibly breathable, essential for the environment we are travelling through in Greenland.
When it is blowing a hoolie out on the ice, you can zip up, pull up your hood and feel pretty invincible inside of this clothing.
Shop Bergans of Norway at Tiso
---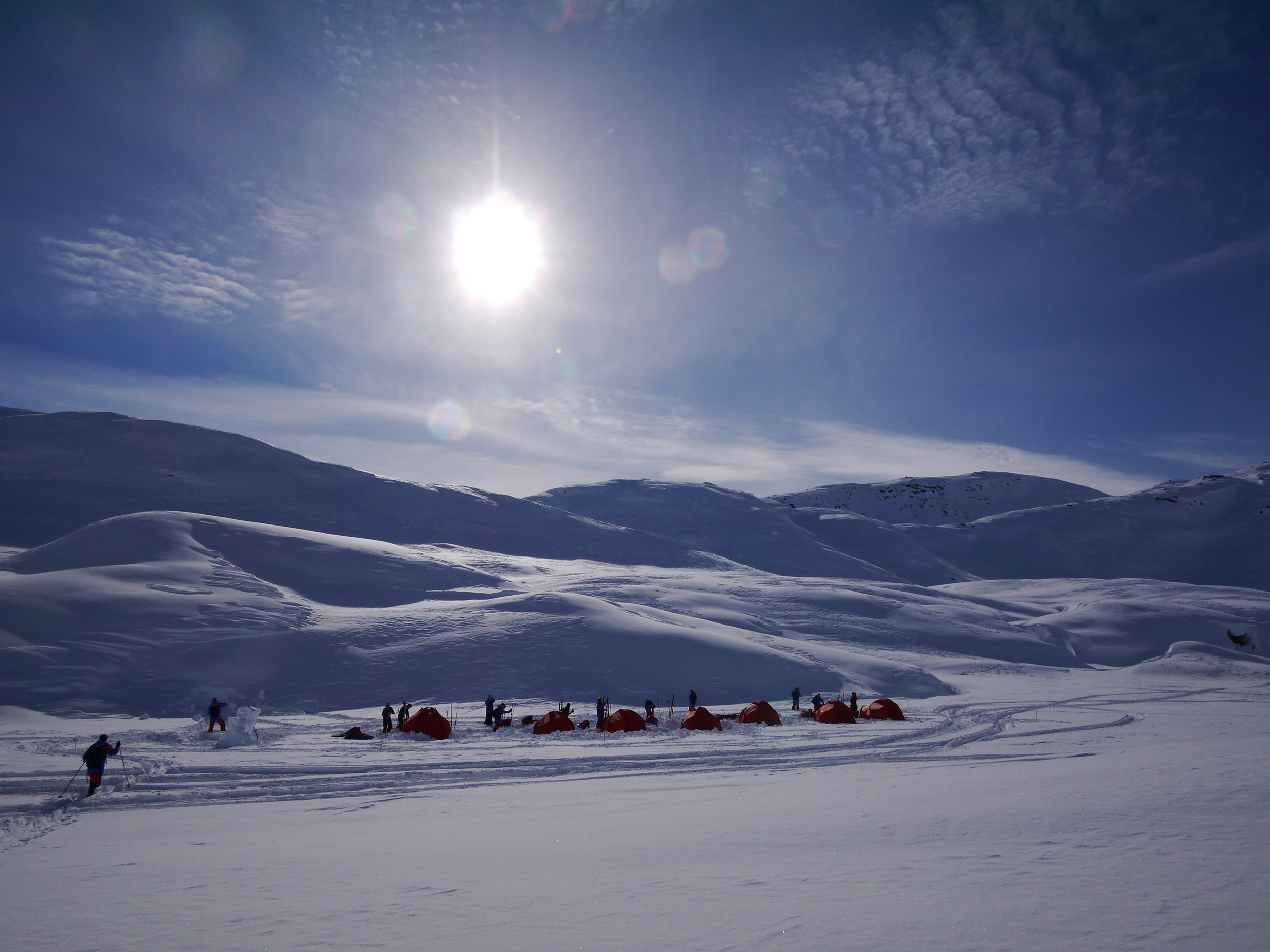 THE NEXT EXPEDITION
The next Polar Academy expedition leaves for Greenland at the beginning of April 2020.
A team of 10 pupils have been selected for the expedition from Bell Baxter High school on Fife. Over the next year this team will undergo a rigorous training programme dubbed 'The toughest youth training programme in Europe' before departing for Greenland.
Learn more about The Polar Academy and follow next year's expedition on their website.
>