A BREATH OF FRESH AIR
RAB x GORE-TEX
What do you get when two giants of the outdoor world come together? Innovation. This season sees British outdoor pioneers Rab partner with waterproofing experts GORE-TEX to make a new range of jackets suitable for the modern mountaineer.
OK, you're thinking a jacket is just a jacket, why is this a big deal? Well, it's the culmination of a long road of experimentation and innovation which promises better performance in real-life conditions. For many years, Rab have pioneered the use of other ePTFE membrane technologies to great effect, with fantastic breathability and waterproofing, but it never had the robustness of a GORE-TEX membrane. Now all those years of refining, tinkering and innovating can be used with the very best waterproofing technologies in the world.
This isn't hyperbole either. Rab have cemented their place as the UK's foremost outdoor apparel manufacturer, having developed many innovations over the years and tested them in the harshest conditions in the world. At Tiso, Rab have been one of our top performing brands for many years, and with good reason - they make excellent kit for all types of mountain sports, and offer incredible value. In terms of balancing quality to cost, you won't find better.
At this point, the innovation kicks in. GORE-TEX offer several variations of their legendary fabric to suit the environment a garment is used in, and Rab have begun using them where they work best, with different fabrics in the one jacket. That means tough materials over the shoulders where your rucksack sits. It means lightweight membranes under the arms to aid breathability. It means more supple fabrics around your body to aid freedom-of-movement. It means the best material for the job at hand. It means better performance, with the backing of two of the biggest and best names in the outdoor world.
Check out our new Rab x GORE-TEX range below to get all the details, or shop online.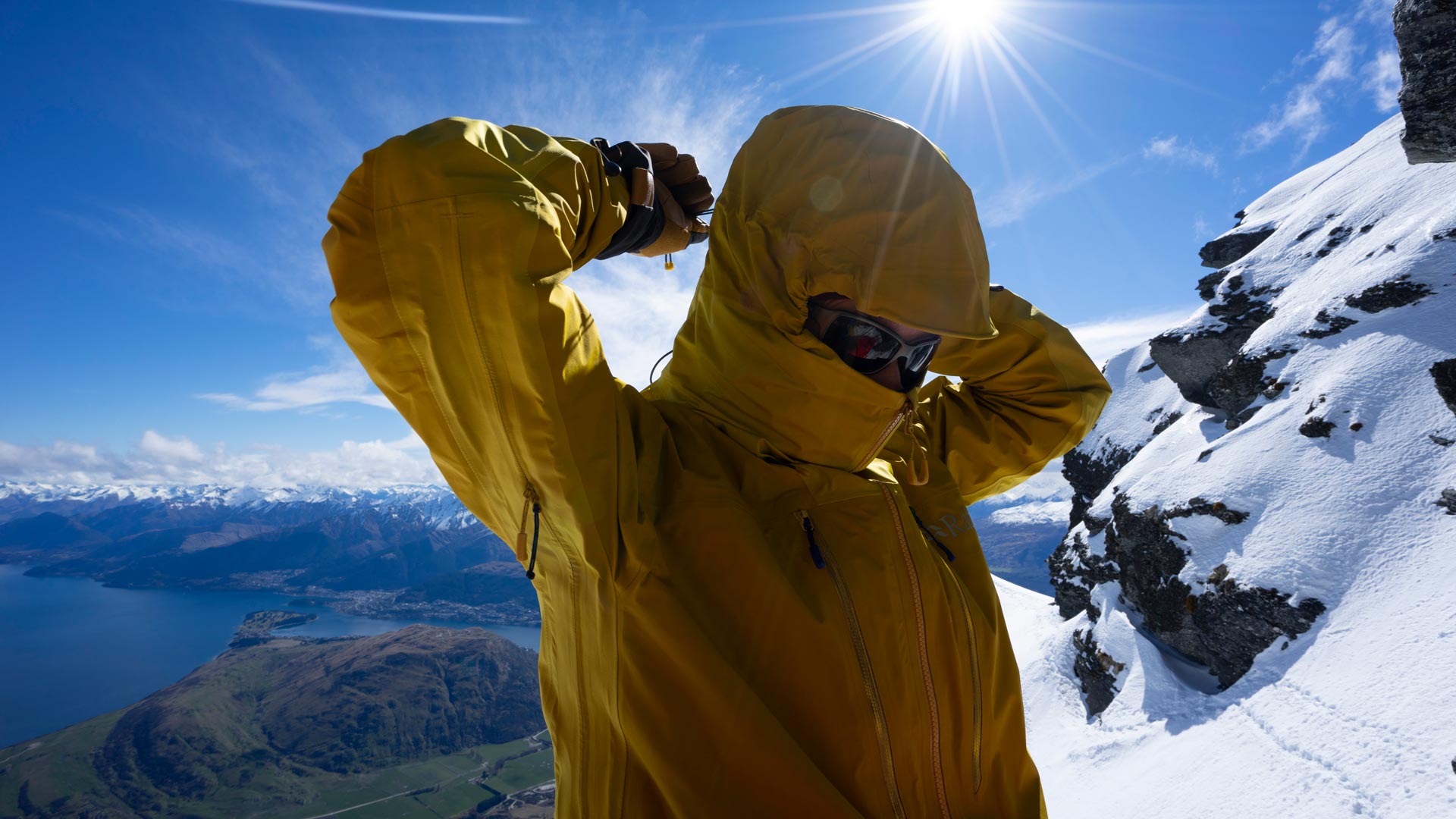 Weight | 470g
Hydrostatic Head | Minimum 28,000mm
Technologies | GORE-TEX Pro & Active
No jacket embodies the innovation of Rab's new range like the Muztag. This is a pure climber's jacket - light, tough and ready for big days out. The mid-weight GORE-TEX Pro material on the shoulders, front and outer arms deal well with scrapes on rock walls and pelting snow, while the GORE-TEX Active panels under the arms and on the back provide breathability where you need it most. Let's not forget you've also got a hydrostatic head all round of 28,000mm - the best in the industry - so no matter what the weather gods throw, you'll be dry, comfortable and protected. If you prefer your ascents to be challenging and aren't put off by the forecast, the Muztag is your ideal companion.
Buy It If | You're a mountaineer through and through looking for excellent, dependable performance for Scottish winter epics and Alpine missions.
Weight | 475g
Hydrostatic Head | Minimum 28,000mm
Technologies | GORE-TEX Pro & GORE® C-Knit™
Following on from the Muztag, the Ladakh utilises the same multi-material construction but with a few crucial differences. GORE-TEX Pro is bonded to a heavy-weight face fabric and placed over the shoulders and down the outer arms to deal with rucksacks and scrapes. Meanwhile, GORE® C-Knit™ is placed on the back, torso and under arms in a lighter fabric offering greater breathability and more suppleness. This makes the Ladakh super flexible and great for climbing and mountaineering where being able to move freely is a real need. Add in the superb waterproofing, 3-way adjustable hood and legendary Rab build quality and you've got the ultimate mountain jacket for all year round use.
Buy It If | You are the consummate mountain woman who wants the best jacket possible for all-year-round adventures and bad weather exploits.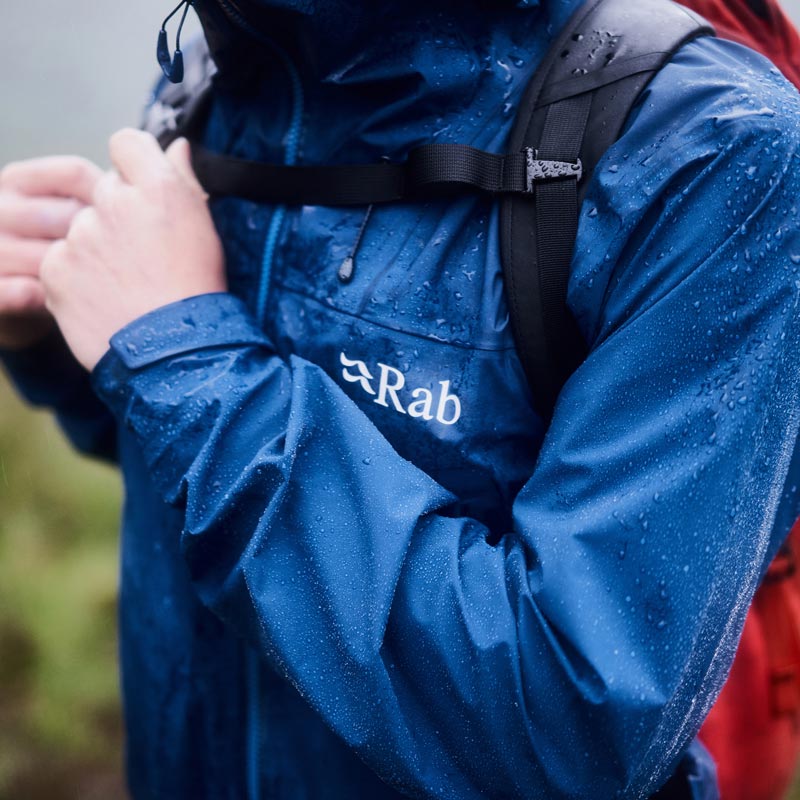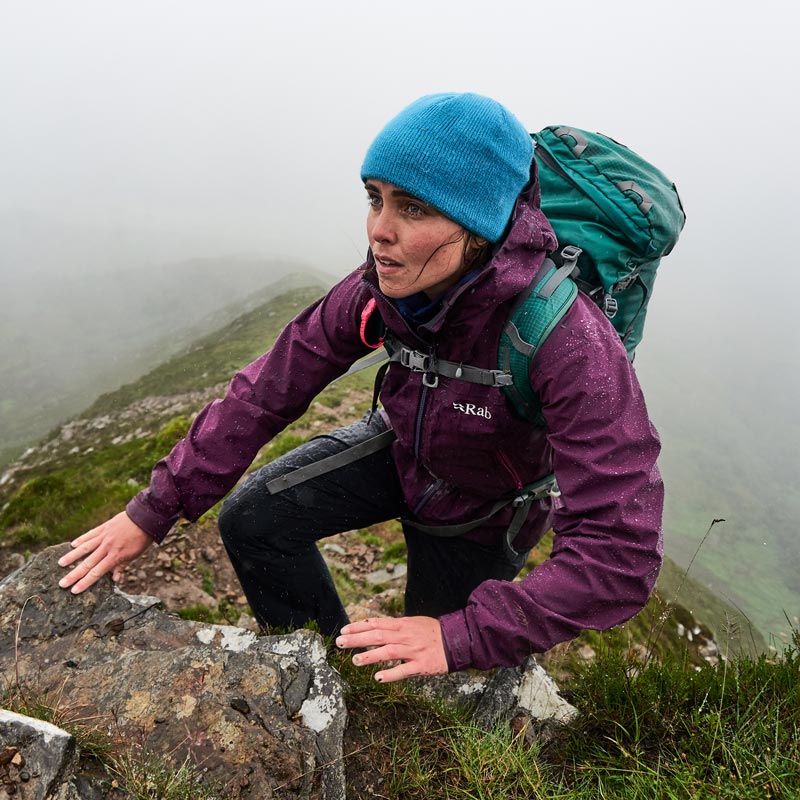 Weight | 525g
Hydrostatic Head | Minimum 28,000mm
Technologies | GORE-TEX
Not into climbing sheer faces with the weather blowing in? Try the Kangri. Not everyone needs and wants the fit and performance of a climbing jacket, and if you are a veteran Munro bagger, you'll know how valuable reliability can be. The Kangri features a full GORE-TEX construction bonded to 70 denier face fabric which is at the super-durable end of the spectrum. Cutting out the mixed fabrics means less seams for yet more toughness. Yet you still get industry leading levels of waterproofing, excellent breathability, and a host of features like pit zips, a multi-adjustable hood and top end waterproof zips. If you're out in the rain day in day out, the Kangri is just what you need.
Buy It If | It's the weekend, and you're going to climb that hill no matter what the forcasters say, and you'll do it tomorrow too.
So what's the bottom line? If you're looking for a waterproof jacket this season, you owe it to yourself to check out the new Rab range. It is genuinely innovative, absolutely reliable, and for the high performance you get, good value too. Pop in store or check out our full Rab waterproof range online.
Winter Missions
Since Tiso opened its doors in 1962 we've been researching, testing & selling the best outdoor gear from all over the world. When we started out, breeches were part of the go-to mountain look! Now we're at the forefront of outdoor technology allowing and encouraging people everywhere to enjoy the hills. We've got the knowledge, experience & equipment to help you meet you mountain goals.
Shop At Tiso
>