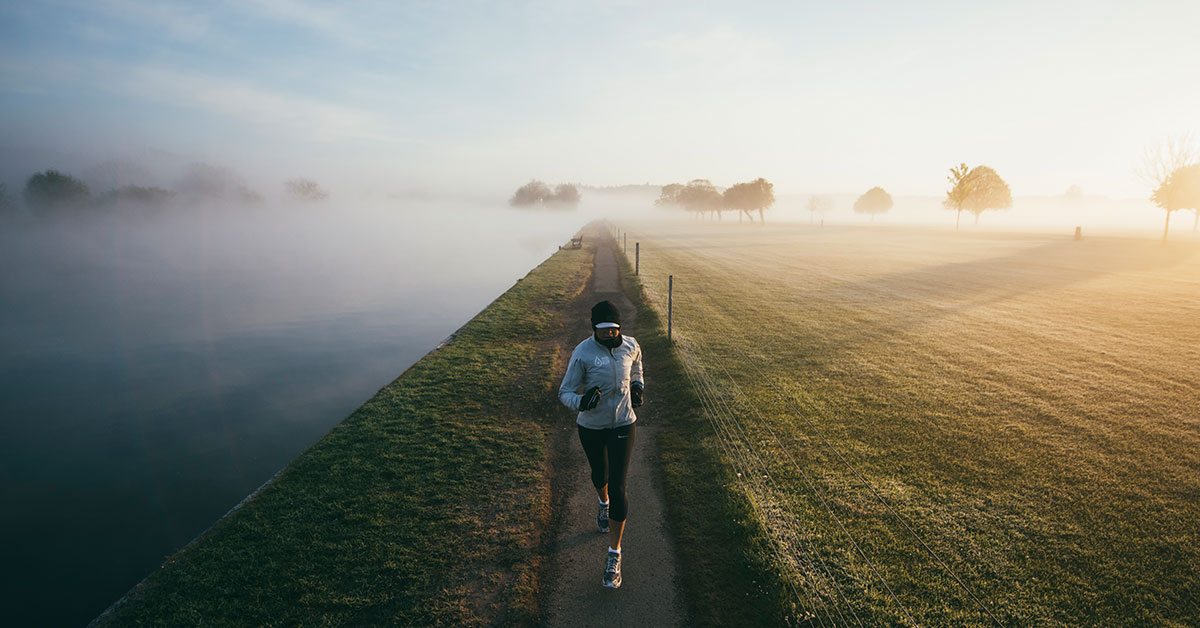 Mina Guli is the founder of Thirst – a global charity dedicated to changing how consumers and businesses value water. She has just taken on the challenge of a lifetime and has just completed the equivalent of 40 marathons, along six rivers, over six continents in just six weeks. Completing her 1,000 mile long route in London on the River Thames at the end of April, which is not a bad achievement for someone who's just turned 46. This epic feat of human endurance allowed Mina to raise awareness for what she calls our 'world water crisis' by not only running the 6 River Run, but also hydrating herself from the very rivers she ran along. 
Watch Mina's Challenge Video Below:
Her journey took her from the Colorado River in the USA, along the Amazon in Brazil, the Murray River in Australia, the Yangtze River in China, the Nile River in Egypt, and the River Thames in London. Mina says, 
"LifeStraw's water filtration products are making clear progress in advancing solutions for today's world water crisis, providing safe water to people all around the world." 
LifeStraw products are portable filtration systems that require no power, batteries or replacement parts. They remove 99.9999 per cent of waterborne bacteria meaning they're perfect for running, hiking, camping and keeping for an emergency. 
"Not only does LifeStraw engineer best-in-class technologies," says Mina, "its team provides sustainable on-the-ground support in countries in dire need of fresh water. I am grateful for their support and privileged to have LifeStraw on my journey."
Mina began her remarkable run on, quite appropriately, World Water Day. She left Las Vegas on 22 March 2017 to run along the Colorado River, carrying a flag with her and asking people to sign it as a demonstration of their commitment towards achieving the sixth UN's Sustainable Development Goal. This flag will be delivered to the UN Head Quarters in New York after her run at the beginning of May.
By running along the most historic rivers in the world, Mina raises a critical message – the world's future and our lives depend on having enough clean safe water. Together, we are asking for an extraordinary commitment from everyone, everywhere to turn the tide. Thirst's vision is a future where the supply of water is greater than demand; to provide enough water for everyone, forever.
Guli, who serves as a World Economic Forum Young Global Leader and was named one of the "World's Greatest Leaders" by Fortune magazine, noted that water usage has had devastating effects across the globe as 650 million people live without water. By 2025, 1.8 billion people, almost a third of the world's population, will experience absolute water scarcity.
The Colorado River, where Mina started her journey, is described as the 'hardest working river in America'. It provides drinking water for 40 million people. In fact, according to the Water Education Foundation, more water is exported from its 250,000 square mile basin than from any other river basin in the world.  
Second on Mina's running list was Brazil, which holds an astonishing 12 per cent of the world's fresh water. The total discharge by the Amazon River alone is greater than the total discharge of the seven next largest rivers of world taken together. As many as 20 million people depend on the Amazon for drinking water, transportation along its network of rivers, subsistence and commercial fisheries, and water for agriculture.
Mina then went on to run in Australia - the driest inhabited continent on earth, with the least amount of water in rivers, the lowest run-off and the smallest area of permanent wetlands of all the continents. According to the Australian Government, about 35 per cent of the continent receives so little rain it is effectively desert, yet international comparisons show that Australia is the highest user of water per person in the world. 
Told by doctors she would never run again after badly hurting her back years ago, Mina built up her fitness firstly through swimming, before moving onto cycling and eventually being able to run once more. Mina first learnt about world water problems when she was nominated to join the Community of Young Global Leaders – a group of young achievers committed to changing the world. This gave her the confidence to launch Thirst in March 2012 across China. 
The Six River Run is Mina's second running challenge to continue spreading her message. Mina says on her personal blog, "When I was little growing up on that big block of land, digging holes for trees, running under sprinklers, I never would have imagined I would be living in Asia, running an incredible non profit, and traveling the world to tell stories about water scarcity and inspire people to believe that every single one of us can make a difference".
Product Picks: