Six Scottish Adventures – Which will you take on in 2018?
New Year for many people starts with New Year resolutions, diets, gym memberships and finally kicking those old habits. But what if New Year resolutions were about doing more instead of doing less?
Scotland is an incredible country and one I am sure most of us would love to explore more often. For some adventure inspiration, we have come up with our top picks of Scottish challenges we would love to do in 2018.
From wild camping on a remote Scottish Island to hunting out the spectacular Northern lights, it is all here on our doorstep. Which challenges will you take on to do more in 2018?
Search Scotland for the

Northern Lights

The Northern lights or Aurora Borealis can be seen from all over Scotland.

Our country actually lies as far north as parts of Alaska, meaning this otherworldly light spectacle can often be seen during the autumn and winter months, when the nights are longer and darker.

The Aurora Borealis has actually been seen as far south as Edinburgh and the borders, but you need perfect conditions.

Head out on a cold, clear night and to an area with little light pollution, be patient, you may have to stay up for most of the night, but when you finally see these dancing lights across the sky, it will all be worth it.
Hike one of Scotland's

Long Distance Trails

Scotland is famed all over the world as a spectacular walking holiday destination. From the highlands to the Islands, the opportunities to experience the great outdoors in our country are endless.

Over recent years there has been an emergence of long-distance walking trails across the country for people to enjoy. These long-distance trails offer a great option for a self-guided walking holiday.

Some routes are well way-marked, offer baggage transfer services and have ample accommodation options. These trails include The West Highland Way, The Arran Coastal Way and the Forth and Clyde Union Canal trail.

However, other routes, in more remote parts of the country, require confident navigation skills, self-reliance and plenty of experience. These trails would include The unofficial Skye Trail and the epic Cape Wrath Trail.

Remember, these trails don't have to be completed in one go, why not break them down and complete a different stage each weekend?

To plan your next hiking trip check out our blog on 10 long-distance trails in Scotland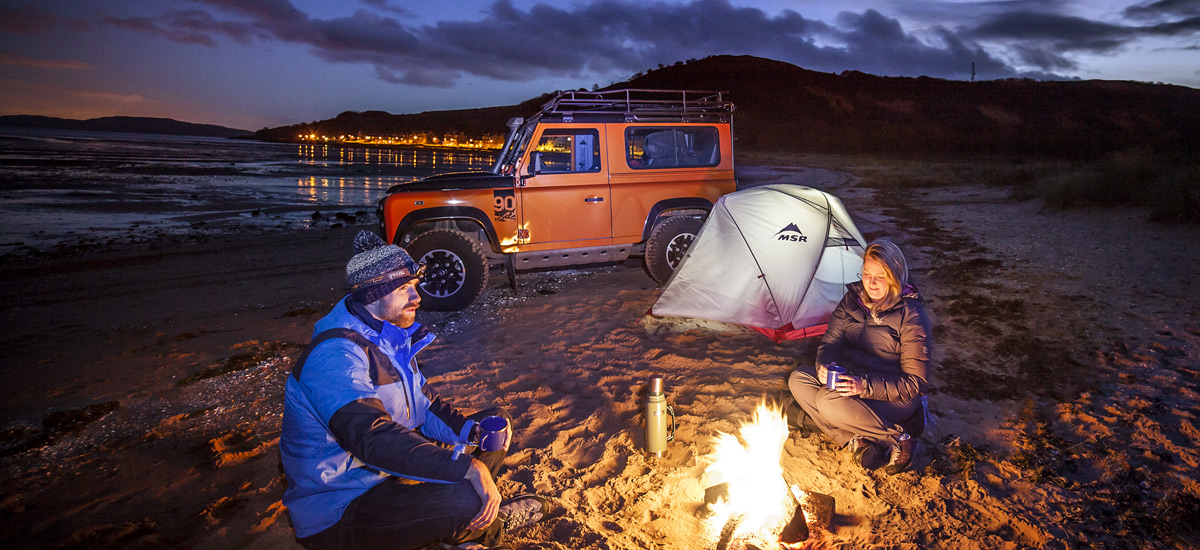 Wild camp on a

Scottish Island

Did you know that Scotland has over 790 islands? From the more accessible Inner Hebrides to the white beaches and turquoise ocean of the Western Isles and in the north the Orkney Isles and Shetland Isles lying scattered 150km north of the mainland.

With Scotland's relaxed national access rights, the islands can be a wild campers dream. Wake up to the sound of waves lapping the shore and spend your day exploring everything these picturesque islands have to offer.

Get inspired with our guide to Wild Camping in Scotland.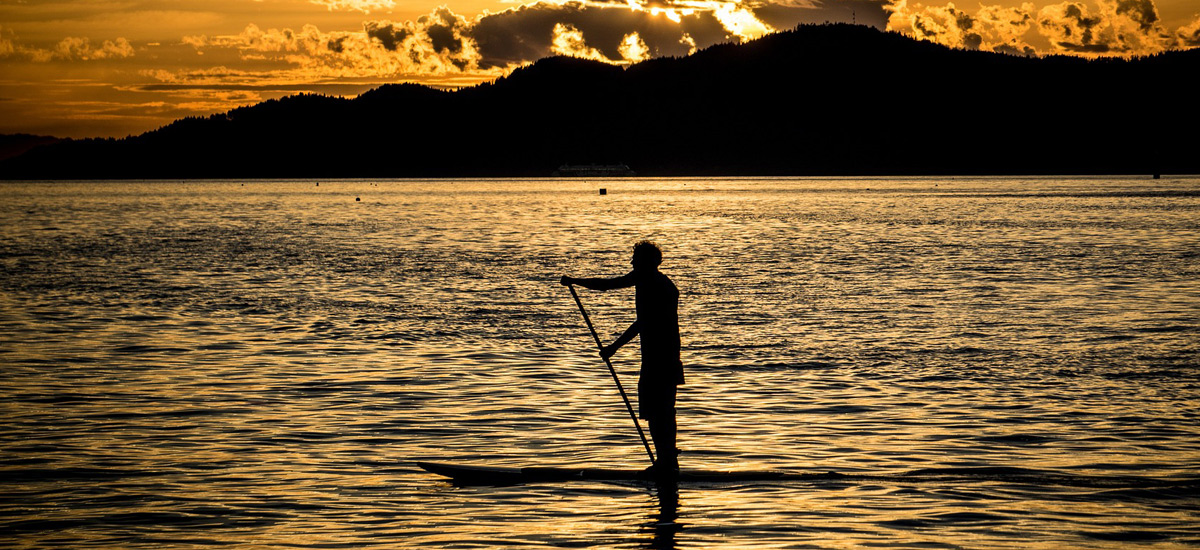 Learn to paddle board on a

Scottish Loch

One of the fastest growing water sports in the world, paddle boarding is an excellent way to explore Scotland's lochs in a way that's easy to pick up and great fun for everyone.

With new developments in lightweight and collapsible paddle boards from brands like the Red Paddle Company, there's more opportunity to pick up the sport with ease.

Scottish Lochs such as Loch Lomond offer the perfect backdrop for paddle boarding. Located just North of Glasgow, the Loch Lomond & The Trossachs National Park is one of the best places in the country to spend a summer weekend in gorgeous natural surroundings and with so many places to visit, it could be the perfect gateway to your first paddle boarding adventure.

Find out more about how you can hire a wide range of water sports equipment from our Glasgow Outdoor Experience Store by visiting the Hire Section of our website.

Fancy paddle boarding or a different water sport? Check out our blog on The Best water sport locations in Scotland.
Go on a Scottish

Wildlife Safari

Scotland is a haven for wildlife, here you can see wild animals that are rare in the rest of the UK roaming free throughout the highlands.

Scotland is a great place for a wildlife safari, we even have our own Big Five! The top animals to spot on any wildlife safari. These include, Red Squirrels, Otters, Harbour Seals, Red Deer and the Golden Eagle. If you are lucky, it is even possible to spot all of The Big Five in a single day.

If sea life is more your thing, head to one of Scotland's three coastlines which are renowned as one of the best places in Europe to spot marine creatures. Scottish waters are brimming with life, small and very large! Eight species of whale can be spotted including Orca's and Sperm Whales as well as Bottled Nosed Dolphins. During the summer months Basking sharks can be regularly seen, in fact, the Inner Hebrides are thought to be one of the best locations in the world to swim with these incredible animals.

Inspired to head off on a wildlife safari? Check out our blog on Scottish Wildlife | Top 10 amazing species and where to find them!
Ski at one of Scotland's five

Ski Resorts

During the winter months, the snow covered highlands of Scotland become a skier's playground.

Scotland boasts five ski resorts dotted all over the highlands so you can make the most of snow based adventures in great conditions.

On the west coast of Scotland, close to Ben Nevis, you will find the Nevis Range Mountain Resort and at the entrance to the stunning Glencoe valley, the Glencoe Mountain Resort. Over on the East side of the country and within the Cairngorm National Park, you will find Glenshee Ski centre to the south, and the Cairngorm Mountain Resort and the Lecht Ski Centre to the north.