#StaffSaturday

Helen Edmund

Tiso, Alpine and Blues staff are experts in their own fields. This comes from experience and a love of what they do, whether that be hill walking, running trails, rock climbing, or spending time on the water. Each Saturday we will be highlighting a different member of staff and talking to them about their outdoor journey. This week we are chatting to Helen Edmund, a photographer, wild swimmer, skier, and all-round adventurer who has a real passion for exploring Scotland.
Which store do you work in and for how long?
I currently work at Glasgow's Outdoor Experience while Buchanan Street remains closed for essential repairs. Before November 2019 I worked in Edinburgh's Rose Street branch part-time, from July 2018. So I've been with Tiso for 2 and a half years now and have worked in 3 stores, 4 if you count my more recent shift between Alpine Bikes / GOE. I love my colleagues so moving around different stores has meant the chance to get to know more of them!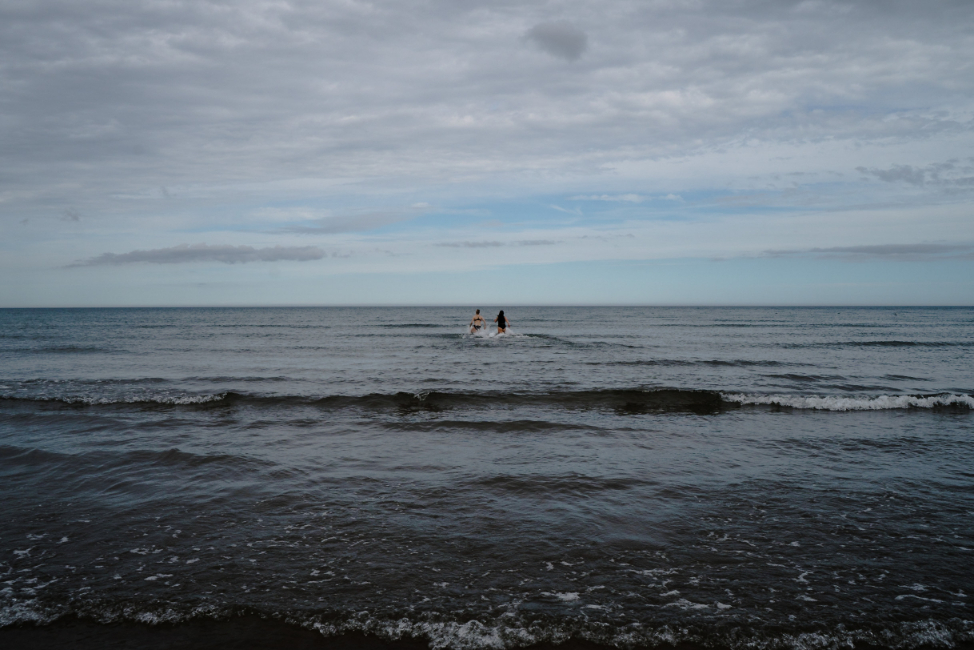 How do you spend your time outside of work?
As well as my work in Tiso, I'm a photographer, so not all but much of my adventuring is centred around making images. Before the pandemic and my confinement to the great outdoors that is Glasgow Green, I enjoyed chasing early morning light on the Ben and the vast landscapes of colour for which Scotland is a goldmine. A day out shooting has the potential weather of June to May, it also has the potential of staying bleak and grey for most if not all of the day. If I'm not out on foot or bike, I'm always keen for a nippy dip - there's so many swimming spots near and far to enjoy. As always though, its paramount that you do your research to stay safe from deep currents and other risks like blue-green algae that the waters can be plagued with in the summer. If anything, it's a reason to keep swimming in the colder months.
What is your favourite bit of kit and why?
Honestly, my favourite bit of kit has to be my bivvy bag - basically a waterproof (and breathable!) bag for your sleeping bag. No pitching, super light, and the best part is you can fall asleep under the stars and if you're weird like me you can keep your camera in there with you so its primed for when you wake up to a glorious sunrise (or a non-rise: equally as glorious).
Where is your favourite place in Scotland to hike and bike?
I think the often forgotten Dumfries and Galloway (where I was born) has a lot more to offer than it may seem from the "top 10 Scottish summits/walks" etc. The rolling hills, lochs and rivers you may well have to yourself are some of the most beautiful and untouched around, and if we can manage to treat the land with respect by being as non destructive as possible then we'll have it to enjoy for many generations to come. In terms of riding, there's some fantastic trails where I grew up, both north and west of Stirling.
Are there any outdoor activities you are really keen to try?
There are so many activities I'm keen to try, but in terms of those of the horizon, I've been keen to snowboard for a wee while now. Although so far it's been too easy to spend time on the snow on skis, I am looking forward to the process and that uncomfortable feeling when you're trying to find your feet, I love learning new things. I'd like to continue surfing, something I started when I lived in Indonesia back in 2013/14. However, at the moment, while based in the city it makes sense to do activities that are closer by, and let's face it, riding in Glasgow traffic can be enough of a thrill.