#StaffSaturday

Niall Robertson

Tiso, Alpine Bikes and Blues Ski staff are experts in their own fields. This comes from experience and a love of what they do, whether that be hill walking, running trails, rock climbing, cycling, or spending time on the water. Each Saturday we will be highlighting a different member of staff and talking to them about their outdoor journey. This week we are chatting to Niall Robertson, workshop manager at Alpine Bikes within Tiso's Glasgow Outdoor Experience, who loves cycling with his wife and kids, both close to home and all round Scotland.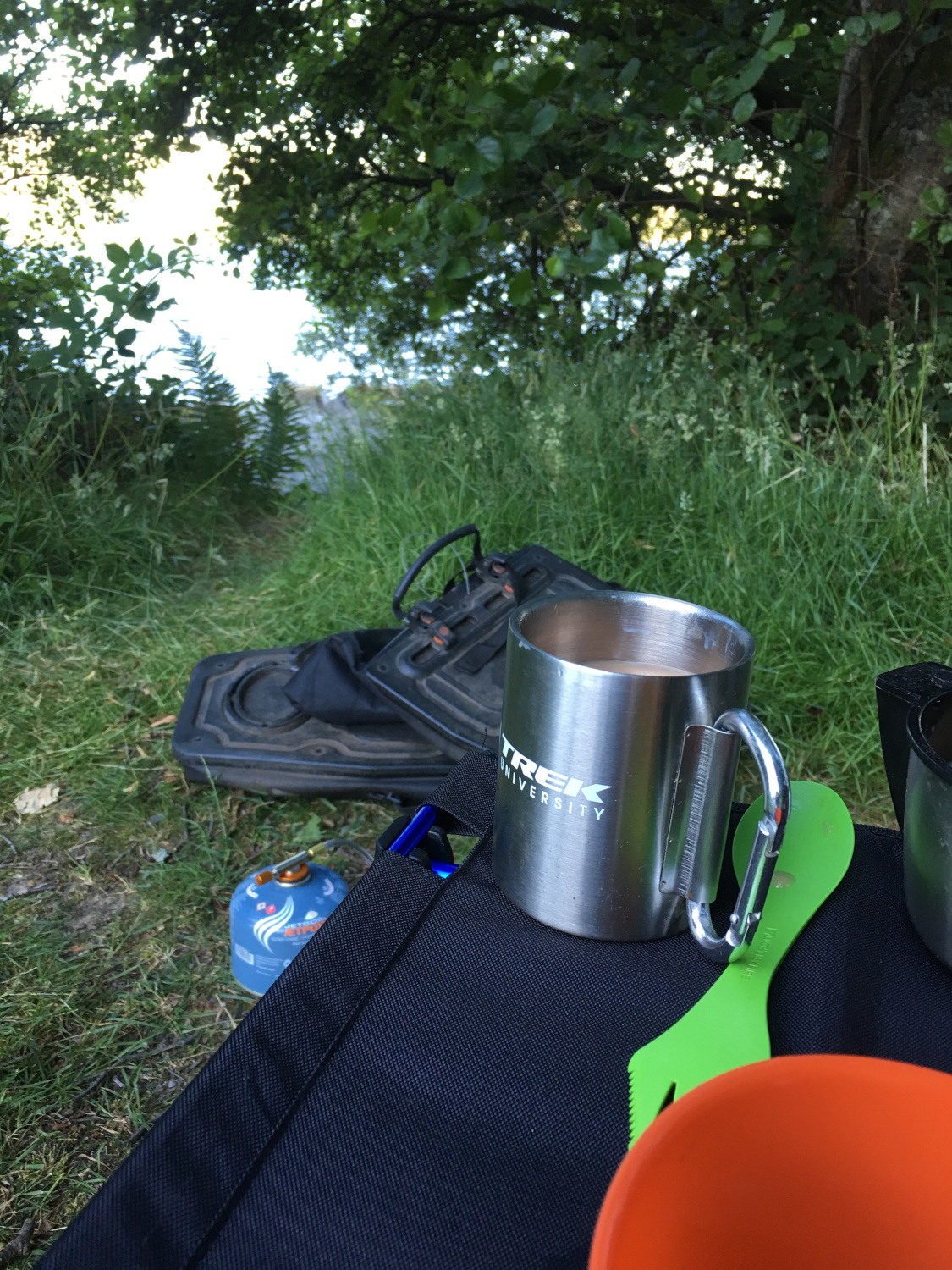 Which store do you work in and for how long?
I work at Alpine Bikes in Glasgow's Tiso Outdoor Experience (GOE), prior to this I worked in Alpine Bikes at St George's Cross. I made the move to GOE in 2015, so I've been with the company six years with five of those at GOE.
What were you doing before joining Alpine Bikes?
Before I joined the team at Alpine, I worked at Dales Cycles for almost two years, I got to run the short lived Queen Street branch, but this closed due to the station renovations. Previous to that I worked in the radio industry as a systems engineer for around twelve years.
What bikes do you have in your shed just now?
Right now in our shed I have a Surly Ogre touring bike, a Cube nature pro 2013, a 1978 Puch road bike and a Trek Dualsport +. The Surly is my main bike, I don't ride the Cube or the Puch much these days. I use the Trek for commuting as it's a 20 mile a day commute. So far I've clocked around 9,000 miles on the Trek and it's still going strong.
How do you spend your time outside of work?
Obviously I love riding, but these days it's mostly rides out with my wife and kids. My other interests include playing guitar and recording music, also jamming in the garden with my daughter who accompanies on fiddle. Another hobby I have would be video games. It's a hard habit to "brake" as I've been writing software, building computers and of course gaming since I was 10.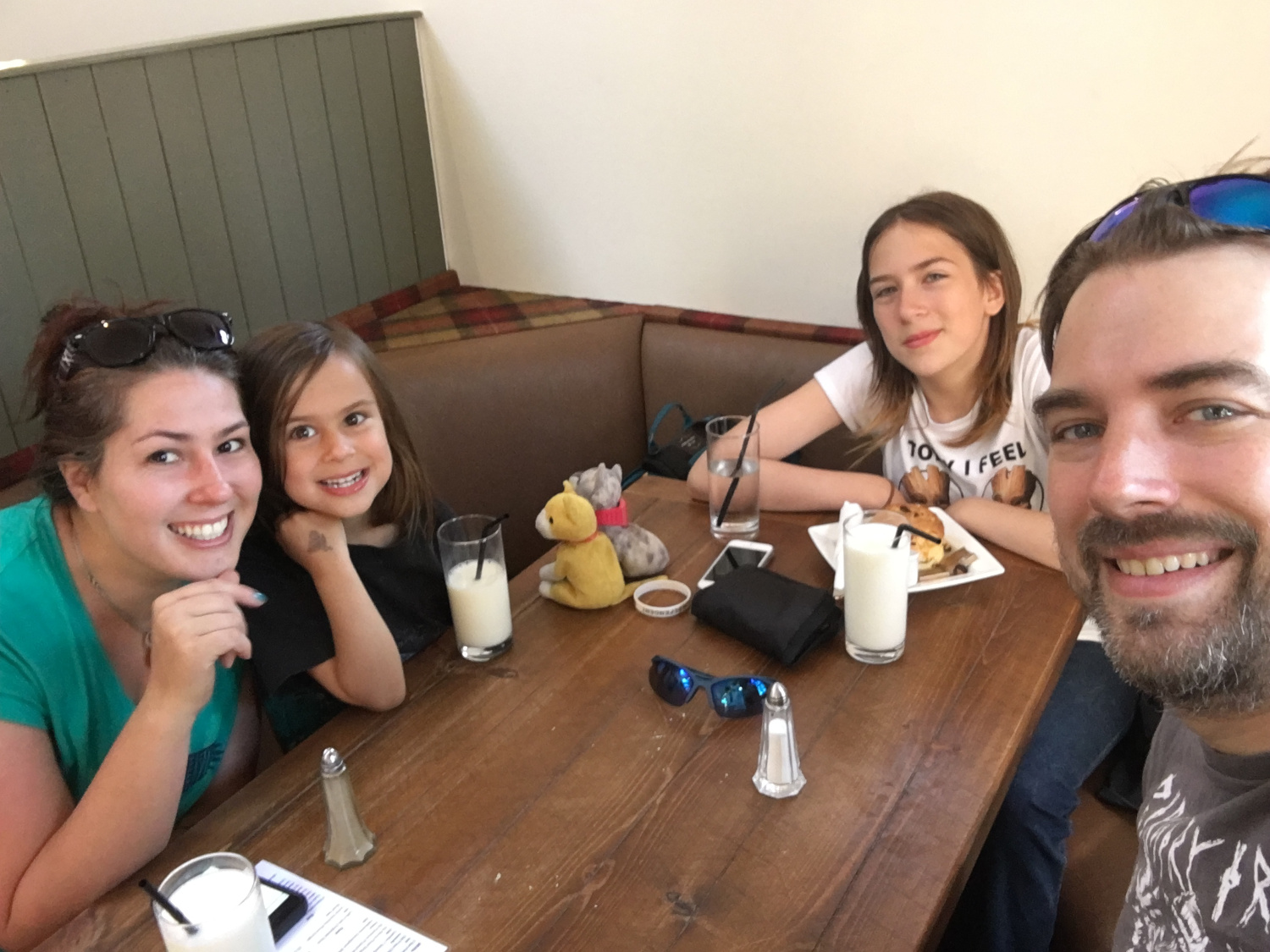 What's been your most challenging moment whilst repairing or riding bikes?
Most challenging repair was an old Trek Y22 full suspension bike from 1996. I had to replace the shock with a modern upgrade with the travel matched as closely as possible and replace the mounting kit to make it work. This and upgrading the rest of the bike while keeping it as original as possible was pretty tough due to the age of the bike. As for challenging rides, the hard winters tend to be a bit more scary when you ride home on a bike in the early dark nights. Ice tyres can only do so much and a few times I've narrowly escaped a freezing dip in the canals, or dragged someone out of them as I had to do two years ago.
Is there an activity you're really keen to try?
I would really love to do longer tours. My furthest one so far was with the family back in 2018 we took the kids on a 100 mile mini tour upto Loch Lomond. The weather that year was spectacular, a whopping 34c, we couldn't have asked for a better trip. The kids absolutely loved swimming in the loch and camping out on the shore.
Where is your favourite place in Scotland to ride?
That's a really hard question, there are lots of places I haven't ridden but would love to ride and there are lots of places I have ridden and would love to ride again. For me it's about doing the miles and seeing that blanket of colours and landmarks on the bike. On the ride to work I've seen some amazing sights by the canal from sunsets, the autumnal change of leaves, to swans hatching. One of my favourite rides is the canal path from where we live to Loch Lomond, it was repaved not long ago and there's plenty of stops on the side to enjoy a rest and some food and the end destination is always worth it.