#StaffSaturday

Nicolaas Samsom

Tiso, Alpine and Blues staff are experts in their own fields. This comes from experience and a love of what they do, whether that be hill walking, running trails, rock climbing, or spending time on the water. Each Saturday we will be highlighting a different member of staff and talking to them about their outdoor journey. This week we're chatting to Nicolaas (Nick) Samsom, a bike nerd for whom riding bikes was established as the norm at a very young age.
Which store do you work in and for how long?
I started as Assistant Buyer for Alpine Bikes in August last year and am based at head office in Leith, Edinburgh above the Tiso Outdoor Experience shop.
What were you doing before joining Alpine Bikes?
While studying a Photography degree in Cumbria I volunteered at a second hand bike shop and after gaining my degree I moved to Edinburgh and got a job at the Edinburgh Bicycle Cooperative.
I worked in various roles and then moved on to working for Hotlines (Bicycle Distributor).
What bikes do you have in your shed just now?
The shed is coming soon! My bikes are currently stored in either our spare room or my in laws garage along with various forks, frames and wheels.
Commuter: Marin Muirwoods 29er and Brompton M6L
Road: Genesis Equilibrium Disc Custom build
MTB: Nukeproof Mega 290 Comp
90s MTB: Marin Palisades Trail Custom build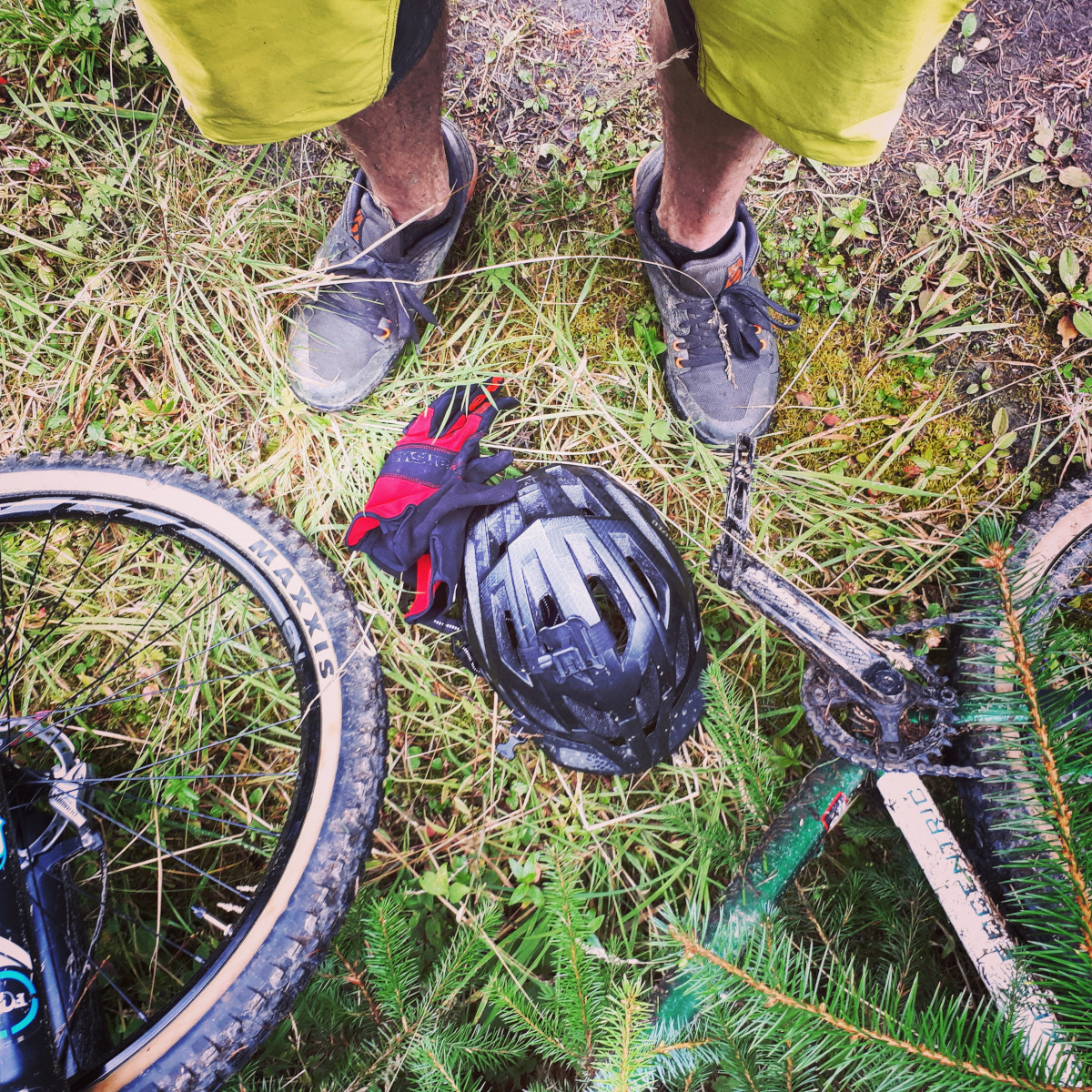 Did you grow up being active or have you found your love of cycling later?
Both my parents are Dutch so while visiting family in the Netherlands I saw a very different cycling culture. Not riding a bike wasn't really an option.
My folks both love spending time outdoors and took my brother and I on cycle tours when I was younger, I guess it stuck.
What's your dream bike build?
The vast majority of cycling I do is commuting so I would choose to build an ultimate commuter.
I would look to get a frame built from stainless steel by Clandestine.cc based in Bristol – Their model 'The Carrier' is a beautiful bike and I love the custom racks and stems too.
Chris King headset, BB and rear disc hub – Reliability is important.
Son Dynamo front disc hub and B&M dynamo lights – No charging of lights in the winter would be nice.
Spank Vibrocore Rims – Vibrocore tech intrigues me, I'd like to see if it makes a difference.
WTB Byway tyres – Tan wall tyres are in at the moment.
Surly Moloko handlebar – All of the handlebar positions.
Ingrid Components 1 x drivetrain – Blingy
TRP Spyke brakes and Paul Component Love Levers – Well made and easy to service
Chromag Contact pedals – Bombproof
Lizard Skins Oury Grips - Colourful
Brooks Cambium Saddle – I love Brooks saddles but I've yet to try a Cambium
PDW Sparrow bottle cages and Velo Orange hammered fenders – More bling
What do you feel is your greatest achievement so far?
My daughter loves cycling! She has now turned one and a half and already loves riding in the child seat, next step – balance bike.
I'm also fairly proud of the fact that I actually completed the 2018 Grinduro Arran course without training, my first ever gravel ride and having never ridden the bike I borrowed.
Is there an activity you're really keen to try?
I've always wanted to give paragliding a go, it looks incredible on a good day.
I would also like to do some longer distance self-supported rides like the Badger Divide or the Second City Divide in the future.