Introducing: Stolen Goat
We welcomed Stolen Goat into Alpine's women's apparel range in the middle of December 2020 right with the build up to Christmas and right before lockdown 2.0. Then January was simultaneously the longest and the quickest month thus far so now we find ourselves here in February waiting for the icy roads to melt feeling like we're coming out of hibernation. But here we are, properly welcoming a new brand to Alpine Bikes.
The joy of cycling often comes from the feeling of freedom. Of getting yourself from A to B and back to A again completely under your own power and discovering new parts of the world along the way (with added coffee). But joy can also be found in the kit we choose to wear and so frequently women's cycling clothing has been based on men's sizing which is neither inspiring nor empowering. But here's where the joy comes in – there are brands who are considerate and thoughtful with, not just their designs, but the tailoring of their kit. When you find something you really want to wear, chances are you might be more motivated to head out on your bike even when the weather is a bit dreich.
Enter: Stolen Goat. Winner of Women's Cycle Clothing Brand of the Year 2020!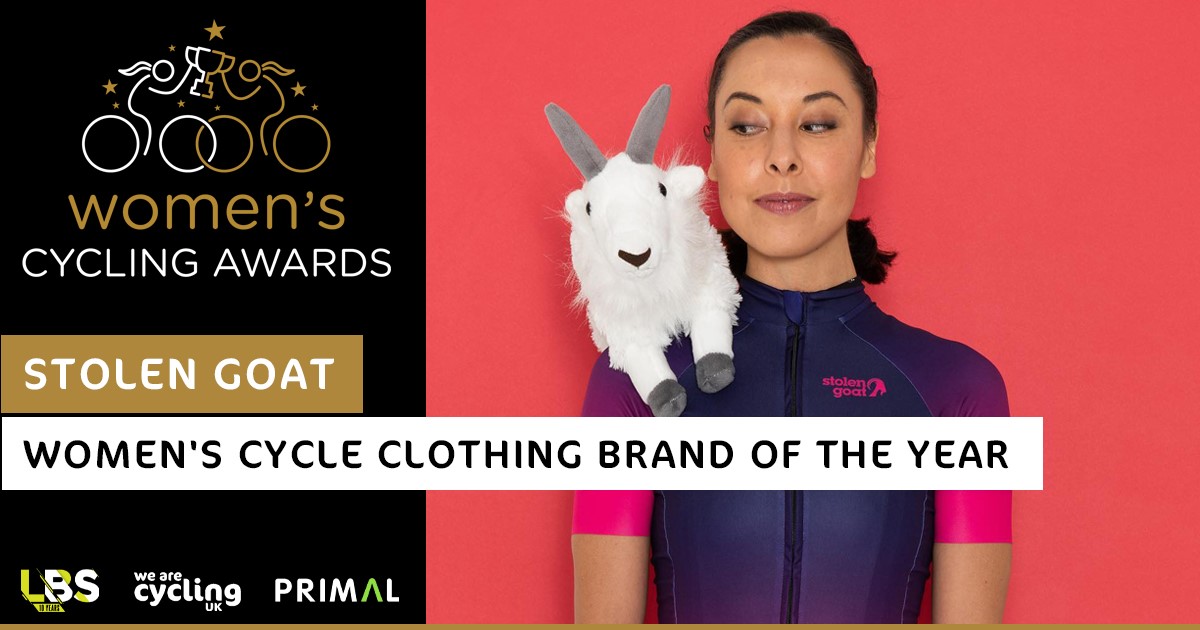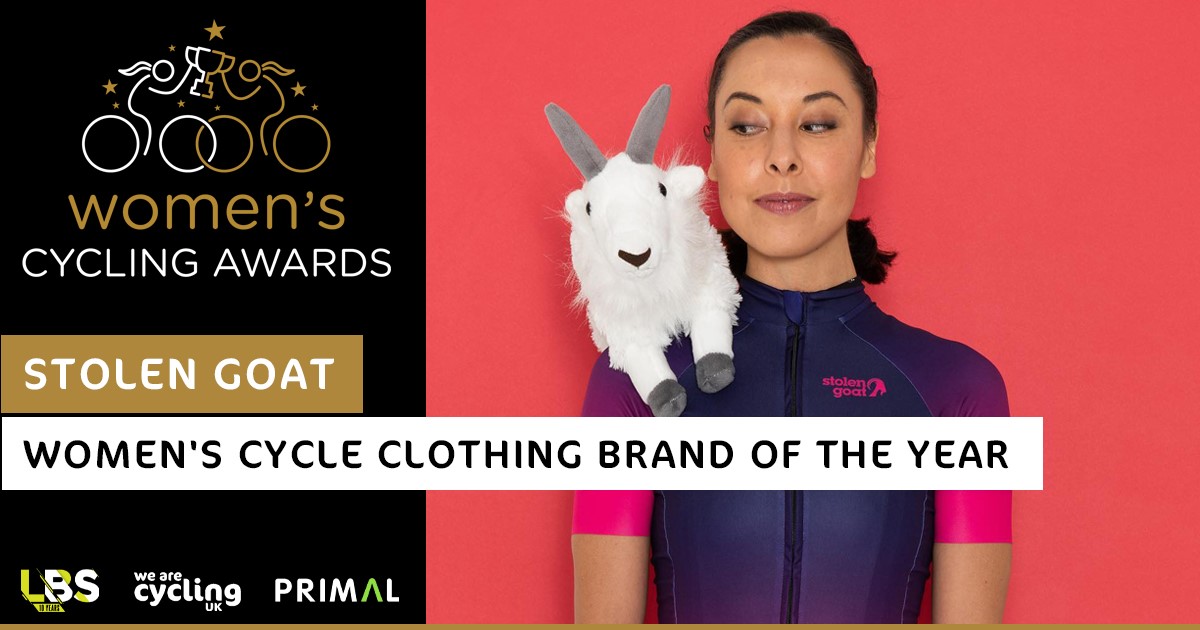 The team at Stolen Goat have their 'why' as, "To inspire people to find freedom through sport so that they can live happier, healthier lives". You can't argue with that. But it's in this philosophy that the foundation for their designs comes in. Don't underestimate the power of feeling good in what you wear and where in the world that can take you. Find you freedom.
Now, there are some pieces of their kit which will be too bright for some. But there are gateway pieces, such as the Ayoki Blue Orkaan jersey, which ease you into the concept of 'colour' and take you one step further away from the full black jerseys you might be used to buying. Soon you'll be finding yourself decked out in multi-coloured wonders like the Raggamuffin 20. It doesn't take long, trust us.
Aesthetics aside, Stolen Goat kit performs. They have different levels of protection from the elements in their range: the bodyline jerseys are for the spring and summer months, the Climb & Conquer jackets for deep winter, and the Orkaan range sitting in the middle. Straddling the in-between temperatures, the Orkaan epitomises versatility. If you could only afford one jersey to take you through 90% of the year, that's your big hitter. The short-sleeved versions are stand alone and breathable for spring and summer but add some Orkaan arm warmers and a merino base layer and it'll take you through to the winter snow. The UK is known for its changeable weather, particularly in Scotland with wind on the east coast and rain on the west, and the Orkaan is constantly our go-to jersey.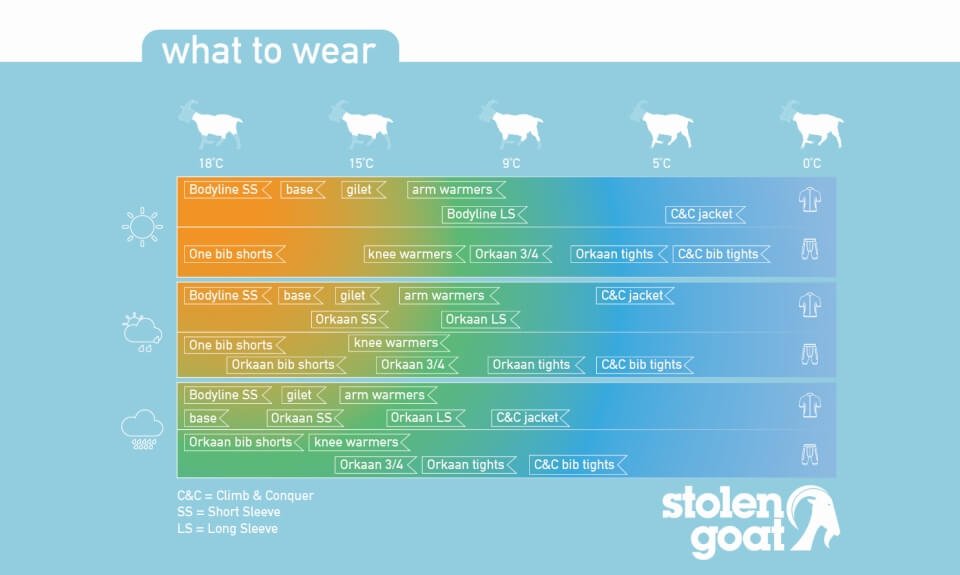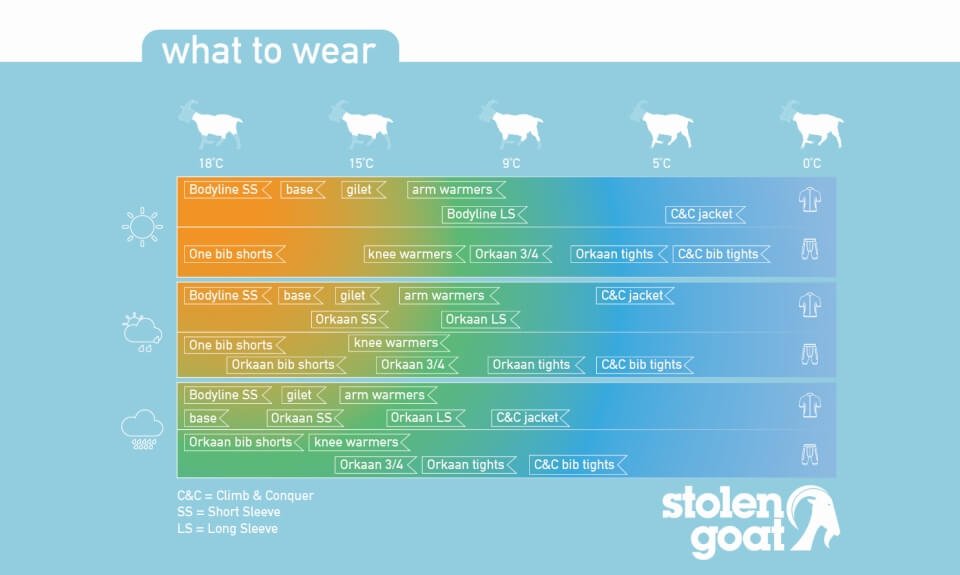 Nicky Shallcross, Head Buyer at Alpine Bikes, says "We wanted to refresh our Ladies road apparel range, Stolen Goat immediately stood out – you can't miss it! It's a brand with a sense of humour which is much needed in these serious times. Most importantly the product is excellent quality and performs. The prints and cuts are flattering and will make any wearer feel good and smile. The Stolen Goat team have been brilliant to work with, we are looking forward to evolving our range and servicing The Herd."
We're thrilled to be stocking such a dynamic, fun and diverse brand to our range and we're really excited to see what 2021 has in store.