#SupportedBySaturday

Ali Murray

Our Supported By Tiso network collaborates with leading adventure photographers and film makers, outdoor advocates, change makers and everyday explorers. We are proud to support and collaborate with this diverse network of inspirational outdoor leaders. This week we are chatting to Ali Murray, a Mum of 2 from Glasgow who loves exploring Scotland and showing her kids the beautiful country in which they live!
Tell us a little bit about yourself? Where are you from, what do you do?
I'm Ali from Glasgow. I have 2 kids aged 11 & 7, and I work for a company down south as well as personal training work online.
What sparked your interest in the outdoors?
I've always enjoyed being outdoors but got into hillwalking when my son was 3 years old. I wanted to explore something different and see a lot more of Scotland than I had. With the hills on my doorstep, it was time to do another kind of fitness activity rather than just the gym.
Where is your favourite place in Scotland to enjoy the outdoors?
I've seen so much of Scotland now but for me, you can't beat Glencoe to walk the hills and I love to paddle board on the lochs.
Are there any outdoor activities you would love to try?
I would love to do more ridge climbing and outdoor rock climbing.
What is on your adventure bucket list
I have just set up a campervan hire business and the support has been phenomenal. This will give us the option to explore more with no restrictions for accomodation.
What is your "motivation" and why do you share it?
I have a few reasons for this - I want to show my children the beautiful country that they live in and for them to enjoy exploring the outdoors. I love to keep fit and I can't think of a better way to do this than to be outdoors doing various activities. I just don't think that you can beat the outdoor life for mental health and it makes me feel free.
What's one piece of advice you'd give to someone starting out doing anything active?
Take your time. It's not a race. It's about being in the fresh air and enjoying what's around you. Having essential kit is key as the weather is so changeable on the hills that it's so important to be prepared.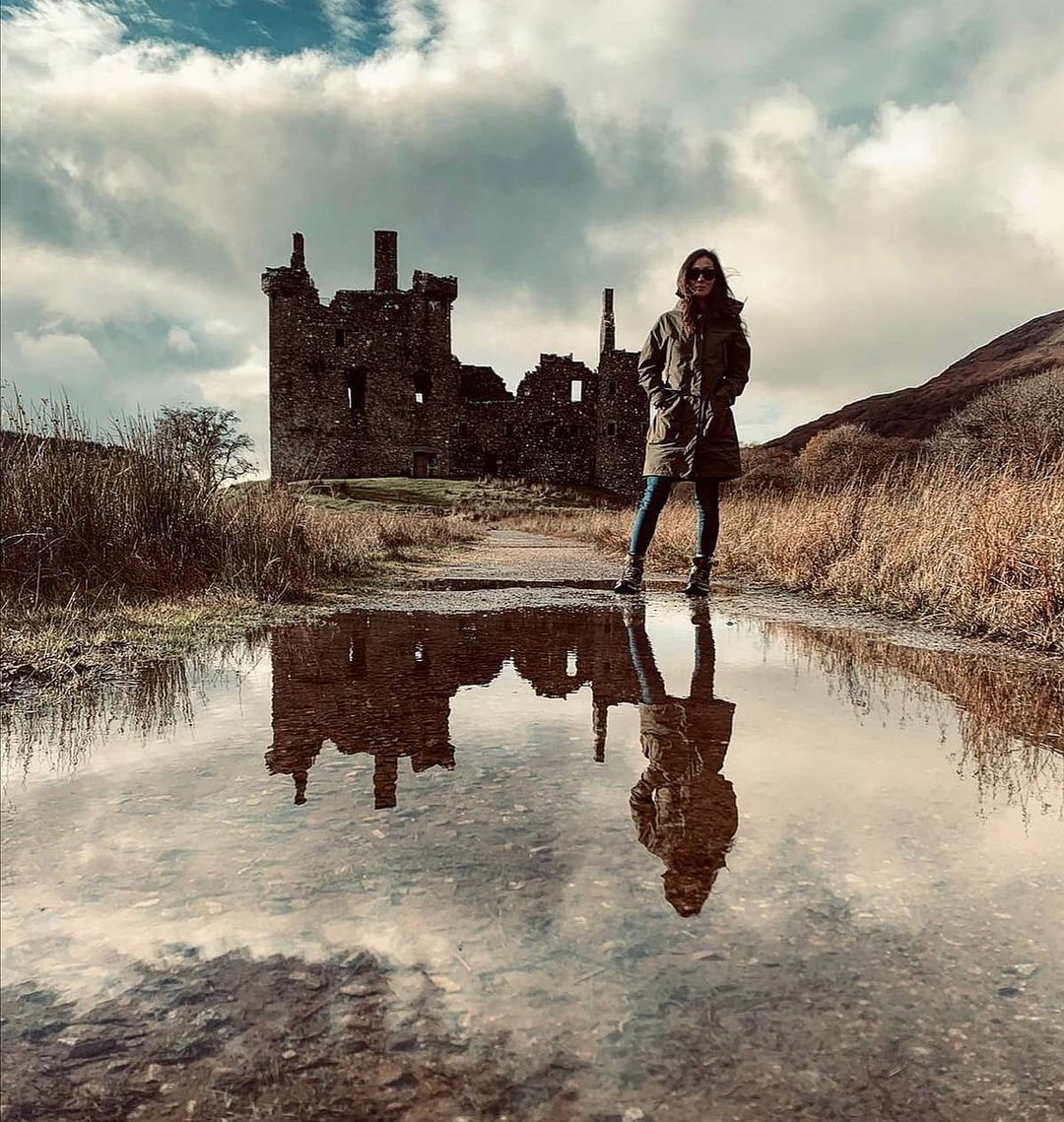 How do you find the time to fit adventuring into a busy life and routine?
This has been a challenge as I am always trying to juggle family and work. But I've learned that taking time for me is absolutely crucial. I feel so refreshed and energised after it.
Describe your perfect day in Scotland
My perfect day in Scotland would be a couple of hills, followed by a nice sunset on the beach with a campfire.