#Supported-By Saturday

Edward Fitzpatrick

Our Supported By Tiso network collaborates with leading adventure photographers and film makers, outdoor advocates, change makers and everyday explorers. We are proud to support and collaborate with this diverse network of inspirational outdoor leaders. This week we are chatting to Edward Fitzpatrick, a Scottish photographer and designer based out of Glasgow.
Tell us a little bit about yourself? Where are you from, what do you do?
I'm Eddie, a Scottish Adventurer, photographer and lover of the outdoors! I'm passionate about adventure, learning & sharing stories to make positive changes in people's lives and their surroundings. Growing up in Glasgow with the Scottish mountains practically on my doorstep always called for adventures! I spend a lot of time on the hills, exploring Scotland's incredible scenery with my camera. My goal is to use photography to show the beauty of the planet we live on, and to encourage genuine connection to the outdoors.
What sparked your interest in the outdoors?
My childhood memories are filled with nature and the outdoors. Spontaneous camping trips, completing my first hike and even swimming in Scotland's freezing lochs. (Which for some reason didn't seem all that cold when I was a kid). As I got older, I decided it would be incredible to walk the West Highland Way. At this point I had never walked a munro, to be honest I didn't even know much about them. But this didn't stop me walking 96 miles from Milngavie to Fort William. Once I reached the finish line and got my photo beside the Sore Feet statue, I knew this might have been the end of the West Highland Way but only just beginning of my love for hiking.
Where is your favourite place in Scotland to enjoy the outdoors?
For me happiness is out in the mountains! But it's safe to say Glencoe is my favourite, it's where I feel most alive! You could be standing on top of a munro or just driving through; in scorching sunshine or hail rain sleet and snow, it will always look incredible. Glencoe has always had a special place in my heart because it always reminds me of adventure, especially that very first one on the West Highland Way. I remember capturing a photo on my phone of a rainbow through the valley, it's funny, because I have taken so many incredible photos since then. Yet, it's the only one I have blown up on a canvas on the wall.
Are there any outdoor activities you would love to try
Honestly there isn't an outdoor activity that I wouldn't want to try. Although I imagine trying this activity on a tropical beach and I'm not sure Scotland is the sunniest of places for this, but I would love to try surfing. I don't care if I am not very good at something, but I will always regret not giving it a go.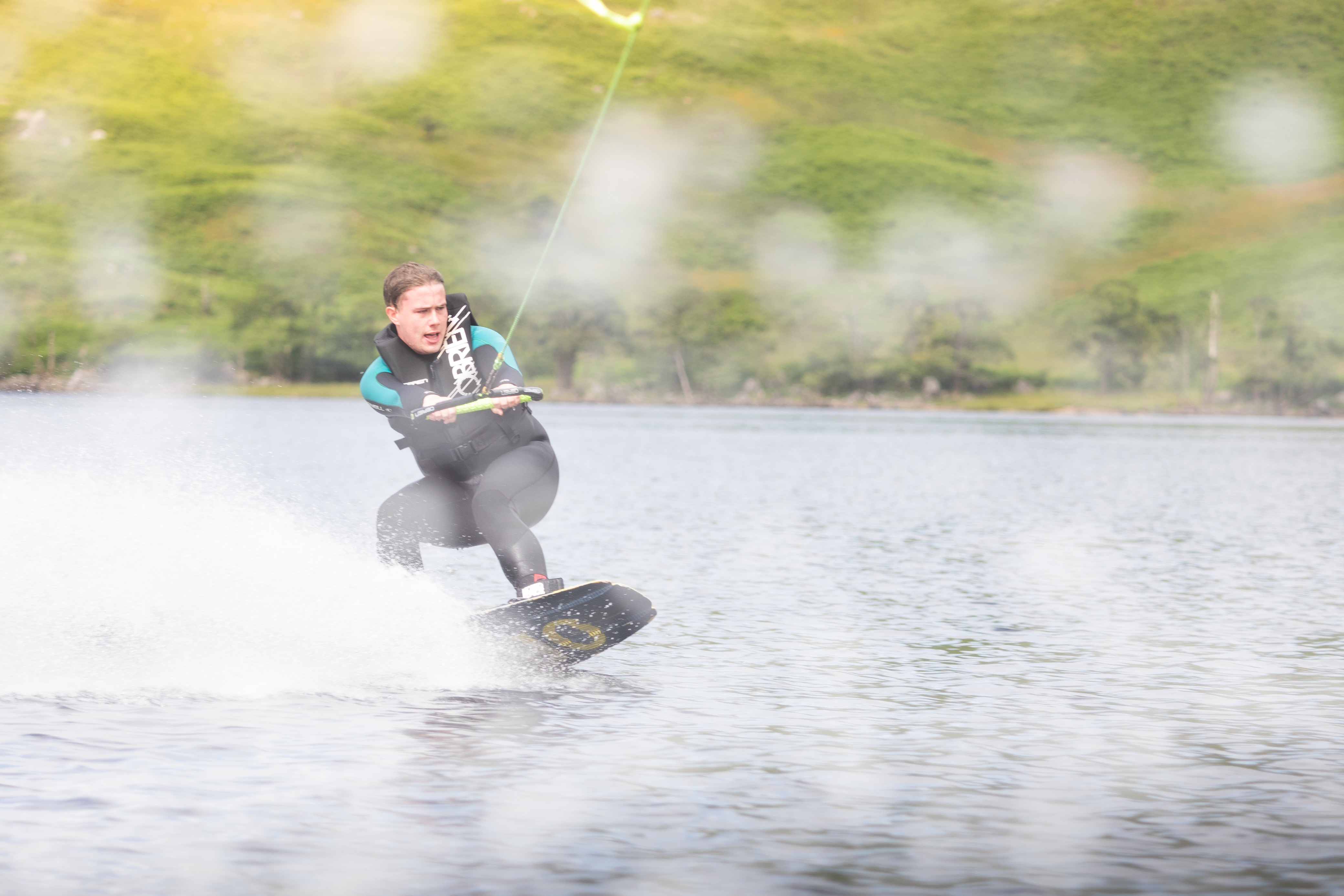 What is on your adventure bucket list
For me, a dream would be to walk the length of Scotland! I want to walk the Scottish National Trail an 864-kilometre long-distance trail between the Scottish Borders, and Cape Wrath in the far north of the Scottish Highlands. Taking on such a challenge by foot and documenting each moment along the way has always been on my adventure bucket list. I would not only love to walk this to say I have walked the length of Scotland, but I would want to capture the amazing spirit and character of Scotland and aim to encourage and inspire others to get outdoors along the way.
What is your "motivation" and why do you share it?
I could tell you something you have probably heard a million times before, and that is that life is too short. But let's elaborate a little bit on that, fill your life with the things you love and make the most of every single day. This doesn't always need to be grand adventures, sometimes it can be as simple as making the most of the little things. I have personally been inspired and motivated by others and I can only hope that sharing this will help at least one person along the way.
What's one piece of advice you'd give to someone starting out hiking?
If I could go back and tell myself one piece of advice when starting out hiking, it would be there is no rush, just get outside and enjoy it! It's easy to overthink, dwell on the weather or worry about not having the right kit. You aren't going to perfect any of these things by staying indoors. Every adventure is a lesson and even after many hikes I am still learning. We already worry enough, so basically what I am saying is to make the most of every moment of fresh air we get!
Apart from the outdoors, what else are you passionate about?
I don't think I need to elaborate any more on my passion for photography, you will never find me in the mountains without my camera. But believe it or not photography is not my day job, it was during university that I first picked up a camera. I graduated from the Glasgow School of Art in 2018, with a BA Honours degree in Product Design. For me design is so much more than simply creating nice products. I am passionate about using design to make positive changes in people's lives, and ultimately make a difference in the world. So, if my day job isn't photography then what is it? Well actually, I spend most days designing mental health support information for young people in Scotland. Our mental health is important, and I always look to support others. This is something that I am really passionate about and believe it should be spoken about more.