#Supported-By Saturday

Ross & Rachel

Our Supported By Tiso network collaborates with leading adventure photographers and film makers, outdoor advocates, change makers and everyday explorers. We are proud to support and collaborate with this diverse network of inspirational outdoor leaders. This week we are chatting to Ross & Rachel, teachers from Ayrshire who love to spend their time outdoors together and also believe an "adventure doesn't have to be an expedition".
Tell us a little bit about yourself? Where are you from, what do you do?
We're Ross and Rachel, teachers from Ayrshire who love to get out hillwalking, paddle boarding, cycling and even scuba diving.
What sparked your interest in the outdoors?
Rachel - I had always spent time outside on low level walks with my family growing up and loved being outside in the fresh air but what really started my passion for the outdoors was a trip to the Lake District before we were married – it had such beautiful views, a wide range of walks and wildlife and I loved exploring the area and wanted to do some more exploring in Scotland.
Ross - I have to be honest; I was never really "outdoorsy" growing up and when we were in our early 20's my parents suggested a trip to the Lake District for walking, I couldn't imagine anything I'd like to do less (maybe skydiving… bit scared of heights!), but I was convinced and did quite enjoy it. It was after we got married in 2016 we went on Honeymoon to Canada and did a coach trip through Rockies that my interest really took off. We were blown away by how beautiful it was. A few weeks after we got back we decided to go for a drive up through Glencoe and I suddenly realised that we had just as stunning places right here at home in Scotland and from there on I knew we had to get out and explore what we had on our doorstep!
Where is your favourite place in Scotland to enjoy the outdoors?
Our favourite place has got to be Arran. Living in North Ayrshire the ferry is literally 15mins from our house and is such an amazing place. Over the last 5 years we have both taken our schools/classes on residential trips to the Arran Outdoor Education Centre on the island and we've been able to get involved in so many activities, see so many parts of it, and most importantly see first-hand the benefits of the outdoors on our pupils!
Are there any outdoor activities you would love to try?
Ross - I would love to try kayaking "properly". I've done it when we've been across with the pupils, but I'd really like to do it as part of a "mini" expedition maybe with a bit of camping. Despite my fear of heights, I'd also quite like to try outdoor rock climbing…it would certainly be a laugh for whoever goes with us!
Rachel - I would love to do some more hills with scrambling and climbing involved. I want to challenge myself a bit more and try build my confidence. I'd also love to get a bit more experience of navigation and map reading.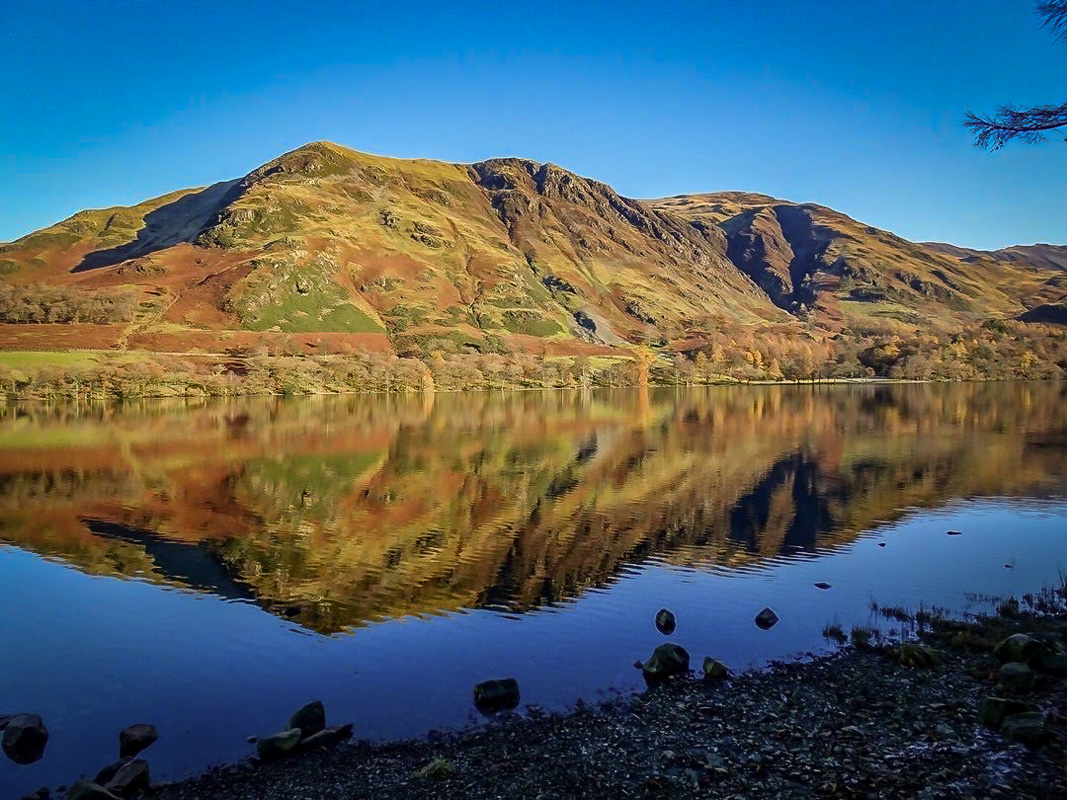 What is on your adventure bucket list?
Rachel - I would love to do a multi-day paddle boarding trip with camping – I don't quite know where yet but a dark sky to admire the stars is a must! Loch Lomond islands would be a good starting point for ideas.
Ross - For this one I'd second Rachel… Just with a kayak or canoe instead of a paddleboard…my balance isn't brilliant on one! Haha. I'd also love to visit the north west of Scotland. As a scuba diver as well seeing the photos of the crystal clear waters sends shivers down my spine!

What is your "motivation" and why do you share it?
Our biggest motivation for everything we do is to help our own mental health and show others that "an adventure doesn't have to be an expedition!" We have really busy careers (like so many others) and although we love following people on their amazing trips, we know that for us it's probably not really achievable. It took us a wee while to realise it, but that doesn't mean we can't still enjoy the outdoors and we want to show others that as well. We want to promote that any time spent outside is good however long or short the walk is, however, big or small the hill is, even the smallest amount of time outside can have the biggest difference. We aren't "adventure athletes" (as much as we'd love to be!), we aren't super fit, but that's ok. When we first started getting into the outdoors more, we thought we had to be, but we've come to realise that you go at your own pace and your own abilities and we try to show that if we can do something, then pretty much anyone can!
What's one piece of advice you'd give to someone starting out doing paddleboarding?
Rachel - A lesson on paddle strokes and self-rescue is a must. Learn about tides if you are going to be going to a sea loch or the sea itself. Hiking – get yourself a pair of shoes/boots that are comfortable and fit you properly. If you are going to put money out on anything, make it shoes as you can layer up on everything else.
What's one piece of advice you'd give to someone starting out walking?
Ross - Get your shoes on and get out there! Also though, be prepared and know your limits! It's ok to say you aren't comfortable with something and turn back if you have to. The hills will be there another time, they aren't going anywhere!
How do you find the time to fit the outdoors into your busy life and routine?
Rachel - Getting outside is our absolute basic necessity so we'll try and go out for a walk in our local area every day after work and then look to go further afield (non-COVID times) during the weekends and in the school holidays!
Ross - Like Rachel said, just getting outside for a wee while can make all the difference. We find time because we want to. When people say they don't have time for something, 9 out of 10 times they do, they just don't realise it. If you want to do something badly enough then you'll find the time to do it. Sometimes it's also about taking that initial step and makingtime to start with and then you fall into a habit of finding that time more often.
Apart from the outdoors, what else are you passionate about?
Rachel - ) Looking after your mental health! This is something that we have both had difficulty with and know a lot of people who have felt the same way. Your mental health is as important as your physical health and it should be treated with the same care you take to your physical health. For us, getting outside is a massive help and this is something that we try to share with others.
Ross - I'm cheating a wee bit here, technically it's still the outdoors. I'm hugely passionate about scuba diving here in Scotland and exploring beneath our waterline! Our mountains, hills, moorlands and lochs (on the surface) are renowned throughout the world for their beauty, but what lies beneath the waves, for many, is left unexplored. Ok, so it isn't the Great Barrier Reef or the Maldives, but the underwater world in Scotland is just as rugged, breath-taking and full of history!