Tiso's 2018 Yearly Round Up | Tiso Blog
2018 has been an exciting year for us here at Tiso! Our staff and ambassadors have been on countless adventures around the world, we have had our busiest year to date with in-store events and lectures and we celebrated important milestones for our business.
During 2018 we once again gave our support to the amazing charity, The Polar Academy and we are already looking forward to following their next expedition in spring 2019.
This year also saw the completion and celebration of our new flagship store in the heart of the Cairngorm national park, Aviemore.
The Tiso Hike Jordan Expedition
2018 kicked off with a big adventure! At the end of March we launched the Tiso Hike Jordan Expedition. Three female adventurers, Mollie Hughes, Cal Major and Bex Band set off on an ambitious journey to hike over 200km of the unforgiving Jordanian Desert.
Self-supported and navigating along traditional Bedouin routes, the team faced scorching temperatures, scorpions and countless blisters.
A stunning short film about the Tiso Hike Jordan expedition was created by film maker, James Appleton. Check the link below, sit back, relax and be transported to this other worldly environment.
Success For The Polar Academy
Here at Tiso we have been supporting The Polar Academy since its beginning, we help our ambassador and charity founder Craig Mathieson in every way we can. The Polar Academy identifies 'invisible' 14-17 year old secondary school children, crushed by a lack of self-esteem and gives them the chance to redefine their physical and mental limits through Polar exploration.
The team of exceptional young adults were immersed in the wilds of Greenland, each hauling their 45kg sledge for 100km. Over ten days, team-work and resilience were paramount as they cooked and camped on the sea ice, met members of the Inuit community, navigated through some of the world's remotest terrain and marvelled at the Northern Lights. Their confidence soared with every step.
The 2018 team were made up of exceptional students from Lochgelly Academy in Fife. Congratulations to Morgan Adam - 14 Kieran Burns - 14 Daisy George - 14 Megan Hargrave - 16 Conner Harper - 16 Carla Masterton - 14 Carol Ann Penrose - Head Teacher Daniel Pratt - 17 Hannah Reid - 15 Lauren Scott - 14 Carrie Wotherspoon - 14.
Claim Your Corbett Campaign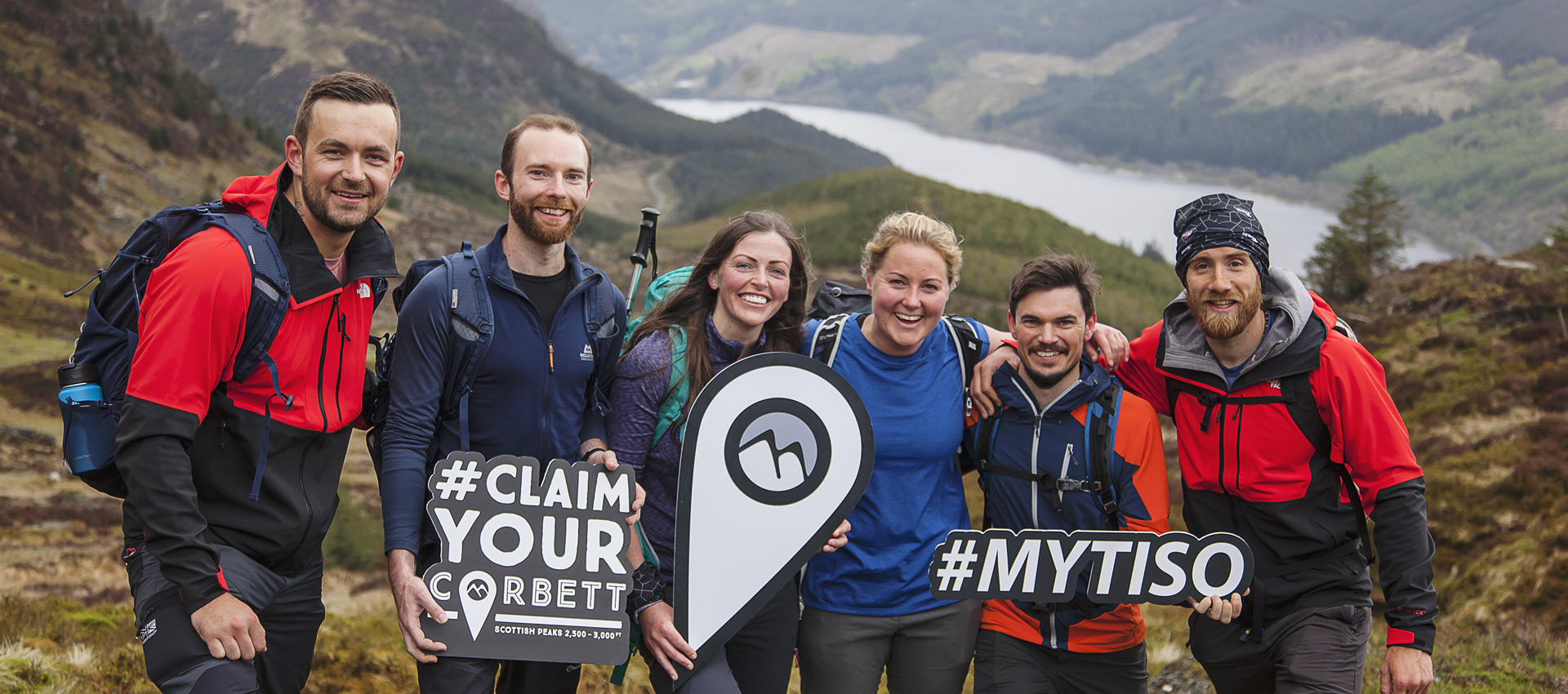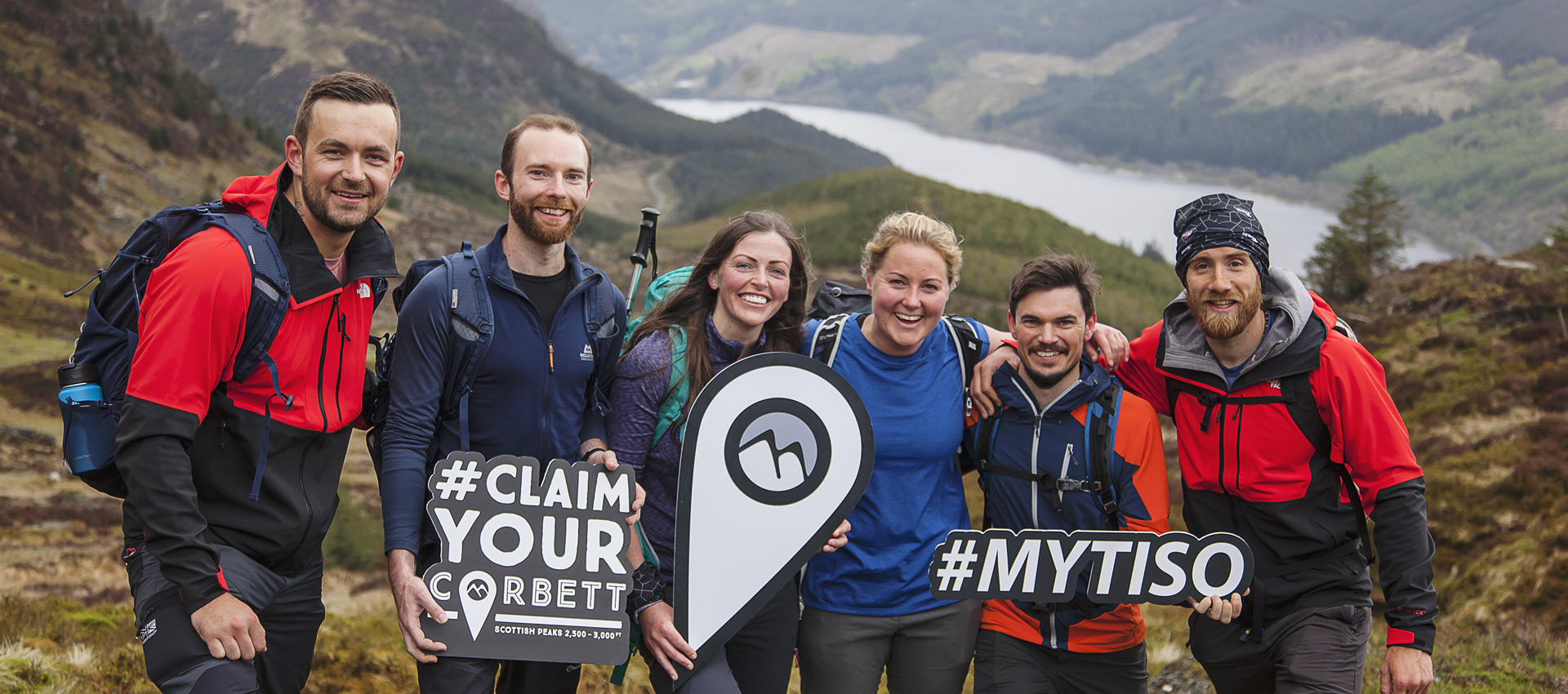 This year we looked beyond the familiar to some of Scotland's lesser known wild places. Corbetts are a class of hills below Munros, ranging from 2,500 to 3,000 feet, and offer some of the finest walking, camping, climbing, paddling and biking in the country.
This summer, we challenged you to take yourself off the beaten track and #ClaimYourCorbett. We launched a photo competition for the best Corbett image and were inundated with incredible imagery of our friends getting out there and claiming their own Corbetts!
Opening of New Flagship Store in Aviemore
On the 4th October we opened our new flagship store in Scotland's adventure capital, Aviemore. With exclusive brands, a licensed café, kids play area, excellent disabled facilities and the largest collection of outdoor clothing and equipment in town.
Chris Tiso, CEO of Tiso Group, said: 'This is a special milestone for the Tiso family and our loyal customers that we have served across Scotland for more that 50 years. Opening an Outdoor Experience store in Aviemore is the natural next step for our business that is immensely proud of its outdoor heritage. As part of the wider local business and outdoor community, I look forward to welcoming customers old and new to our store.'
New Supported By Tiso Members
This year we welcomed new athletes and affiliates to our Supported by Tiso programme! Iona Rendall joined our team this year, Iona is a full time nurse who manages to squeeze in a whole lot of adventure in her spare time. Iona launched the Facebook community Iona's Adventures where she aims to encourage others to join her on adventures and share outdoor experiences. Uisdean Hawthorn, one of Scotland's most accomplished young climbers also joined our team.
Lectures and Events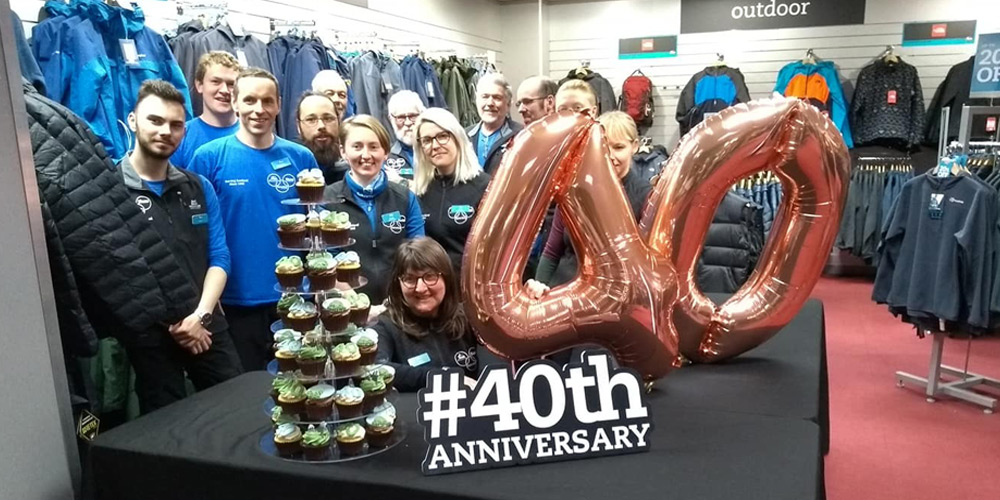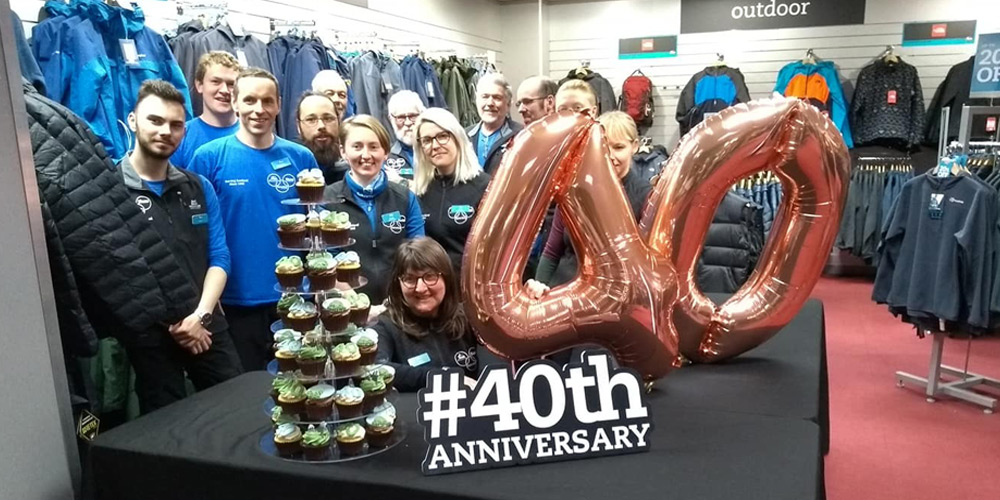 We have had our busiest year to date putting on talks and events across our stores. During the spring and autumn we hosted our ever popular outdoor experience events in our stores across the country. These events are always a huge success with our customers, it may be the complimentary food, drink and goody bags or our host of amazing speakers from the outdoor world, such as, Greg Boswell, Mollie Hughes, Craig Mathieson and Stuart Johnston.
Alpine bikes teamed up with GoWhere Scotland to celebrate their 10th year with a night of inspiration and adventure. We enjoyed a host of ski and bike demo days as well as film screening and outdoor safety lectures. This year we were also pleased to celebrate the 40th anniversary of our Rose St store in Edinburgh.