HOW TO DRESS FOR WINTER ROAD CYCLING
If you've discovered the joy of two wheels during the summer months, the looming winter cold may be a little intimidating and make you want to lock the bike in the shed til spring. Before you reach for the bike lock key, read this blog and you'll be fully prepared to cycle throughout the winter months with confidence and warmth.
CONTENTS
The Secret to Keeping Warm
Start At Your Core
The Bottom Half
Be Bold, Start Cold
Don't Forget Your Extremities
Added Extras

The Secret to Keeping Warm
It's not really a secret, but it's the most important bit of information you'll need to remember when dressing for cycling in winter: layering.
If you only wear the thickest layer you've got, you'll very quickly warm up and start sweating. That sweat will have nowhere to go through thick material, so you'll be overly warm and damp with no layers to peel off to cool down. This especially becomes a problem when you stop and the sweat starts evaporating and you'll cool down very quickly.
By wearing multiple, thinner but cleverly thought out layers, you can respond to any changing temperatures or challenging terrain you'll experience on your ride.
Start At Your Core
Let's build up your winter road cycling kit from the base layer around your core. If you can keep your core warm, it'll help keep the blood in your extremities warm too.
A good base layer will be breathable and excellent at wicking sweat off your skin so you don't feel damp for the whole of your ride. Keeping sweat off your skin will also help post ride where evaporating sweat can very quickly cool you down. Synthetic fibres can wick and breathe just fine and tend to be a little lighter on the wallet, but if you can stretch to a merino or merino blend fabric then you'll gain extra benefits.
Merino wool has the functionality of synthetic – it wicks and it's breathable, but it also stays warm when wet and doesn't hold a smell. If we're considering the environment too, merino doesn't release microplastics when you wash it.
Our Recommendations:
Men's Endura Baabaa Blend Baselayer |
The addition of 20% merino wool to the synthetic mix makes for a highly wicking garment that is soft next to your skin, is warmer when wet, and doesn't smell nearly so much as pure synthetic garments.
Women's Endura Baabaa Blend Baselayer |
The addition of 20% merino wool to the synthetic mix makes for a highly wicking garment that is soft next to your skin, is warmer when wet, and doesn't smell nearly so much as pure synthetic garments.
The Bottom Half
What you wear on your legs comes down to the type of riding you're doing. If you're riding a short commute to work, then waterproof over-trousers work well to protect your clothing from any road debris or spray which may come your way. You can wear these over anything – so if you're not the type of person to get too sweaty, then just wear your work trousers underneath. If you get a little warm but you're not travelling very far, then any running leggings or base layer will work great.
Alternatively, mountain bike trousers can work extremely well for commuting if you're not keen on lycra. They tend to be waterproof (or at least thoroughly water resistant), warm and rugged with tapered ankles to protect from chain rub.
Our recommendation for commuting:
Endura MT500 Spray Trouser |
These waterproof, 3 layer seam tapered trousers give you the ultimate protection and extreme comfort. They'll keep you warm without overheating and dry without getting sweaty. The front panels are also super stretchy to give freedom of movement you need on a commute.
Altura Nightvision Waterproof Overtrousers |
The Nightvision Overtrouser slips easily over your shoes and shorts to provide comprehensive protection from the elements. Full waterproof construction with taped seams, and good breathability means you can keep the rain and spray at bay.
If you're on a longer winter ride, then bib tights are your ticket to comfort. Winter bib tights are full leg length, usually with a zip at the ankle to help getting them on and off and have more coverage up your back to help keep your internal organs warm. The internal fabric can be fleecey for added comfort and warmth and may have a DWR coating to make them water repellent.
Whether you go for the bib or a standard waist tight is down to personal preference and your budget, but the more you can cover your core the better and bibs offer impressive coverage and comfort.
Our recommendations for longer winter rides:
Men's Endura FS260-Pro Thermo Bibtights II |
A high quality gel-insert pad and warm fabric that has been treated to make it water repellent ensures your temperature will be carefully regulated. The rear of the bib covers most of your back to bring the warm comfort of the Thermoroubaix® fabric to your core.
Women's Endura Pro SL Bibtights |
Featuring stretchy, windproof panels on the front and seat panels to keep out the chill winds of autumn and winter, a DWR coating shrugs off spray from the road and warm Theroroubaix fabric, these bibs were made for winter. If you're concerned aboutcomfort breaks, there's a discreet dropseat feature which needs to be on all bibtights!
Extra tip: Tuck your base layer into your bibs and wear the straps over the top. This helps keep your base layer from riding up, ensuring crease free comfort. Base layers need to be the first point of contact with your skin to provide the best performance.
Be Bold, Start Cold
Everything you wear on top of your base layer all depend on how cold it really is and whether or not you're expecting rain.
If you've got a merino base layer on and the temperature is around 5-10 degrees, then you're likely to be comfortable in a medium thickness long-sleeved jersey or softshell jacket. These can be unzipped a little to enable some venting and temperature control but use windproof fabric to stop the worst of the cold gusts getting in.
If the temperature is at risk of dropping further, put on a jersey and a jacket to begin with and remember that it's perfectly OK to take a layer off during your ride! Here's where thinner, packable layers come in handy. Whip your jersey off and put it in your jacket back pocket to stop overheating.
If it's due to rain, then wearing a jacket or jersey with a DWR coating will let the rain bead off, or a really good waterproof rain cape will fit into your back pocket to take on and off when needed.
For commuting purposes, the emphasis is on visibility. Waterproofs made in bright colours are specifically made to be seen in traffic, usually with reflective patterns. The more you pay, the more ventilation and breathability you get.
Our recommendations for dry, cold rides:
Men's Gore C3 Phantom Gore-tex Infinium Jacket |
The new Phantom jacket from Gore has been updated with GORE-TEX Infinium fabrics with GORE WINDSTOPPER product technology, so it's totally windproof, breathable and durably water resistant, but lightweight enough to not be bulky on a long ride.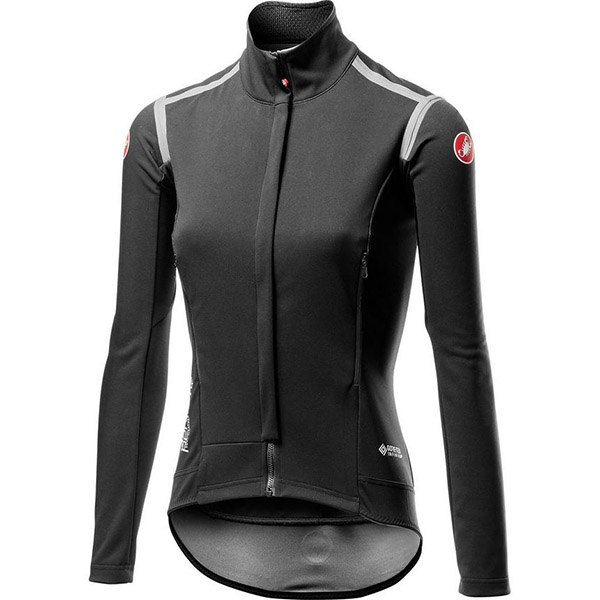 Women's Castelli Perfetto RoS Jacket |
Made from new Gore-Tex Infinium Windstopper fabric, this jacket is totally windproof, breathable, water resistant and stretchy. The Perfetto RoS is probably the most versatile jacket in our range this year. It's suitable for a wide range of temperatures and conditions, as well as being super comfy on the bike.
Our recommendations for commuting:
Men's Endura Urban Luminite Jacket |
With a waterproof rating of 10,000mm, you can get caught in a prolonged heavy downpour and still be dry once you arrive at work. If you've got a tough hill or a particularly long ride, you can unzip the vents under the arms to help regulate your temperature and give further breathability so you don't get sweaty.
Women's Altura Nightvision Storm Jacket |
A fully waterproof jacket with a reflective print for extra visibility. The waterproof fabric, taped seams and fleece lined collar will keep you dry and snug whilst a variety of storage pockets let you keep essentials close to hand. The underarm and back vents allow great breathability so you don't overheat.
Our recommendations for rain capes/jackets:
Men's Gore C5 ShakeDry 1985 Waterproof Jacket |
The Gore-Tex membrane is the outer surface of this jacket, meaning rain immediately rolls off the surface. The membrane itself is very waterproof and extremely breathable with no outer face fabric holding vapour in. The ShakeDry 1985 is real top-drawer performance developed in conjunction with Gore Elite Athletes.
Women's Endura FS260-Pro Adrenaline Race Cape II |
An ultra light-weight and translucent waterproof shell jacket with a touch of stretch for the perfect fit. It provides excellent rain and wind protection at an affordable price and you will be amazed at how small it packs down to. There is also a men's version which is more budget friendly.
Don't Forget Your Extremities
If you've taken care of your core, then the rest of your body will be warmer overall. However, you'll still need dedicated protection for your fingers, toes and head.
Hats
If it's just due to rain, but it's not particularly cold then keeping your head dry is priority. Sealskinz are the one of the best in the market for waterproof accessories and if you ride with glasses, the peak on their waterproof all weather cycle cap will help keep the rain off your glasses as well as your head.
Sealskinz Waterproof All Weather Cycle Cap |
A lightweight three layer classically styled waterproof cycle cap is crafted to be worn under your helmet in a variety of weather conditions. It'll also help to keep you warm when you're stopped at the cafe mid-ride.
If it's not due to rain, but is pretty chilly, then wearing either a headband or full skull cap will make a huge difference to your overall temperature and keep your ears warm.
Endura FS260-Pro Headband |
This headband is nice and low profile to fit under your helmet while keeping your ears covered in soft Thermoroubaix® material. This keeps the warmth in and even provides some water repellancy.
Endura Baabaa Merino Skullcap II |
Merino wool is nice and stretchy providing a snug fit. It's also warm, breathable and soft, so perfect for keeping the cold air from your head. The thin material fits easily under your helmet so you still have a comfortable fit.
Gloves
There's a plethora of gloves on the market so your choice comes down to personal preference, but ultimately you need to check the weather before you head off. Features such as gel padding, different fabric on the thumb for a nose-wipe, touch screen capabilities or waterproofness are considerations beyond the thickness of the glove. It can be a trial and error process and most people who ride for more than one winter will end up with a few different types of gloves for a variety of weather conditions.
Recommended Worst-Weather Glove |
The Sealskinz Waterproof All Weather Glove is the best bombproof glove you can buy. If you're likely to be out in the very cold and very wet, this is what you'll want on your mitts. The waterproof material is sealed for excellent performance and durability while the attached liner allows for excellent freedom-of-movement and control.
Recommended Commuter Glove |
The Altura Nightvision V Waterproof Glove will keep you going throughout winter. The slimline glove has been design so its comfortable to wear, not adding too much bulk so you can still feel the brakes and change gear. It features a thermal lining and an Amara suede palm for durability and grip in the wetter conditions.
Recommended Road Glove |
The Gore C3 Gore-Tex Infinium Stretch Mid Glove is totally windproof and extremely breathable, great for keeping out the winter cold without your hands over heating and sweating. It's also a highly water resistant material with 4-way stretch which massively increases comfort. What it boils down to is comfort and control with easy movement over brakes and gear shifters.
Recommended MTB Glove |
The Fox Ranger Water MTB Glove has a waterproof top fabric and fleece-lined waterproof palm which help keep rain, spray and mud out, making sure your fingers stay warm and ready for action. The DWR treatment allows water to bead and run off while the AX suede palm provides grip even on wet handlebars. Conductive thread allows you to use your touch-screen devices with ease and the slip on design minimised seams for reliability.
Feet
If you're anything like some members of the Alpine team, wet and cold feet make for a grumpy ride. For winter, getting a seriously good pair of shoe covers can make the difference. You can get non-neoprene overshoes which will keep your feet very warm as they're designed to keep the wind out of your shoe. They may keep your feet dry from road spray but if you experience proper rain your feet will still get wet. Gone are the days of plastic bags over your socks – now a pair of neoprene shoe covers offer great performance at an affordable price.
Our recommendation for overshoes:
Castelli Diluvio Pro Overshoe |
This improved overshoe has 33% thicker neoprene from previous versions and a raised height to cover the lower leg up to just under the calf muscle. The seams are glued and stitched for added protection from the rain, and the 4mm thickness adds extra warmth. An ultra warm overshoe to keep your feet warm and dry in the worst weather.
Added Extras
There are all sorts of optional extras you can add to your cycling wardrobe to make winter cycling much more comfortable. These range from waterproof socks to neck buffs to leg and arm warmers for added layers. In early Autumn or late Spring wearing a comfortable short sleeve jersey with arm warmers is the perfect combination. Layering up with arm warmers give you the benefits of a long sleeve jersey with the flexibility to pare down to a short sleeve when the temperature changes (the same goes with leg warmers and shorts).
Again, these come down to personal preference but depends on the weather conditions and how warm or cold you run. These extras are much cheaper than jackets and bibtights, so you can accessorise til your heart's content.
Here are some of our favourites:
Recommended Neckwarmer |
The Buff midweight Merino Buff was created for versatility and protection against cold. Midweight Merino products are a good fit for fresh and cold weather and worn with cycling kit will keep that breeze out on the descents.
Recommended Waterproof Socks |
100% waterproof protection to stop a wet-feet induced bad mood or blisters. A popular sock with all kinds of cyclists, the Sealskinz Waterproof Cold Weather Mid Length Socks with Hydrostop will keep you dry, protected, and comfortable during any cold rain, snow and mud. Pair these with a great set of cycling overshoes and you're ready to ride through the elements.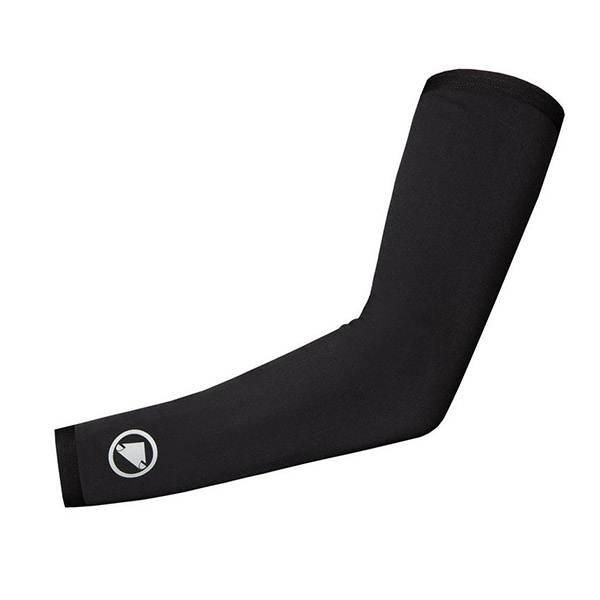 Recommended Armwarmers |
These FS260-Pro versions use gorgeous ThermoRoubaix material which not only keeps the wind and chill out, it also helps keep water out too. Silicone grippers keep the arms in place without constrictiing movement.
Recommended Legwarmers |
These FS260-Pro versions use gorgeous ThermoRoubaix material which not only keeps the wind and chill out, it also helps keep water out too. Double sided silicone grippers keep the legs in place without constrictiing movement, with the reverse side holding fast to your shorts for ultimate comfort ad no slipping.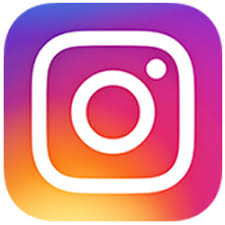 Share all your cycling adventures with us on Instagram! Follow along for the latest news, products, competitions and more
Alpine Bikes Instagram Home