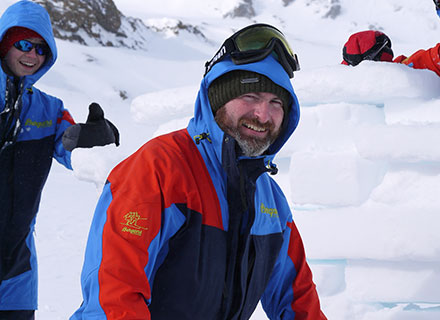 Our Instore Team
---
For over 50 years, Tiso has proudly offered customers a choice of high quality technical equipment and apparel to pursue their own outdoor adventures. We pride ourselves on our knowledge of the outdoors, and we only stock the best gear we can find. At Tiso our staff know what they're talking about because at Tiso, it's not about how much we can sell you. It's about helping you find what you need. We don't just stock it and flog it. We use it. Test it. Live with it.
Ski Servicing
---
At Blues we operate a dedicated ski servicing and repair centre located in our Tiso Outdoor Experience store in Edinburgh. Our workshop is open year round and is fully equipped with an extensive range of specialist ski tuning machinery and tools. In addition we employ a team of experienced and fully qualified ski technicians. Our dedicated workshop staff at Blues work full time, specifically on ski servicing, and are passionate skiers themselves.
Find Out More
Bike Servicing
---
At Alpine Bikes we have been caring for our customers' bikes for over twenty five years and we are very proud to be known for our quality workmanship, our expertise, our attention to detail and our affordable pricing. To enhance our servicing, we have improved the choices that our customers can make. We have designed our servicing around your bike, rather than having services that meet the needs of our workshop.


Find Out More
Tiso group have had long standing partnerships with Scottish Mountain Rescue, John Muir Trust, Scouts Scotland, The Sandpiper Trust, The Polar Academy and Countryside Learning Scotland. Additionally, Tiso has been supporting British expeditions to Mount Everest since the 1970's and continues to support a number of Scotland's greatest explorers, including Polar Academy founder Craig Mathieson and Everest summiteer Polly Murray.
We Support The Following.