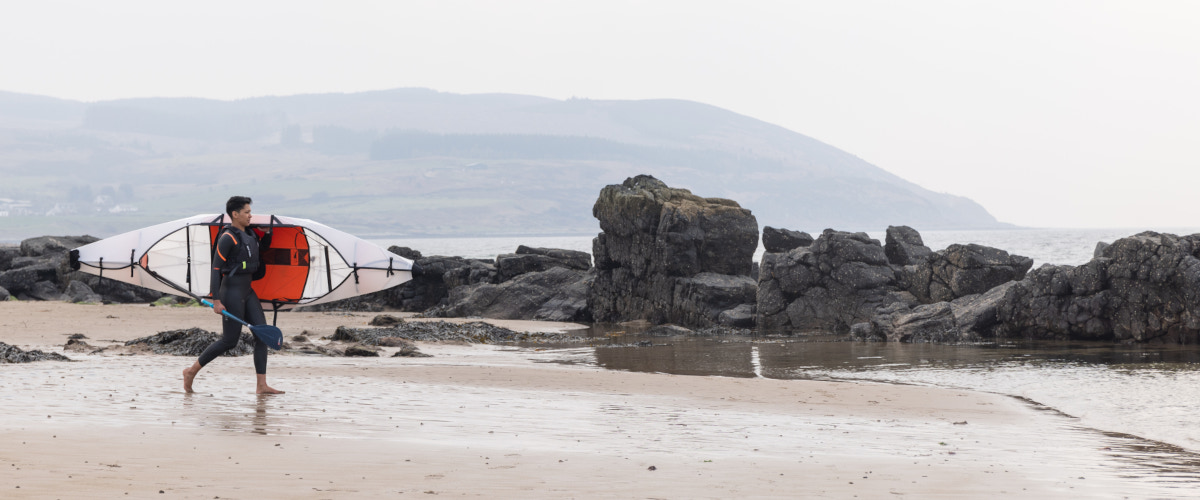 Watersports Safety | Top Tips
Taking part in watersports is a great way to have fun and stay active. In addition to offering a whole host of health and fitness related benefits, getting out on the water can also provide valuable opportunities to bond with friends and family and to experience the beauty of your surroundings in a whole new way.
As with all activities, however, it is important to realise that participating in watersports does present potential dangers and safety should always come first. Whilst 'search and rescue' services are often present at popular spots, they should only ever be relied on as a last resort. Therefore, it is best to make sure you have as much information and education as possible to mitigate risks and help you avoid getting into potentially dangerous situations.
With that in mind, we've put together a list of six top tips to follow to make sure you stay safe and get the most out of your day on the water
Contents:
1) Get the right training for your activity of choice:
Watersports activities are extremely diverse and take place in a wide variety of environments, including out at sea, at the beach, on lakes, and in rivers and streams. Safety precautions vary depending on the activity itself and where it will take place, for example safety requirements and considerations for open-water swimming in a lake are of course very different to sea kayaking off the coast.
Making sure you have as much information and education as possible is really the most effective way of ensuring that you get the most out of the activity you choose, feel safer / more confident out on the water and most importantly, avoid any potentially dangerous situations. With this in mind, if you are thinking of taking up a new watersports hobby, we recommend that you get specialist training and advice from either a professional or governing body to get you started.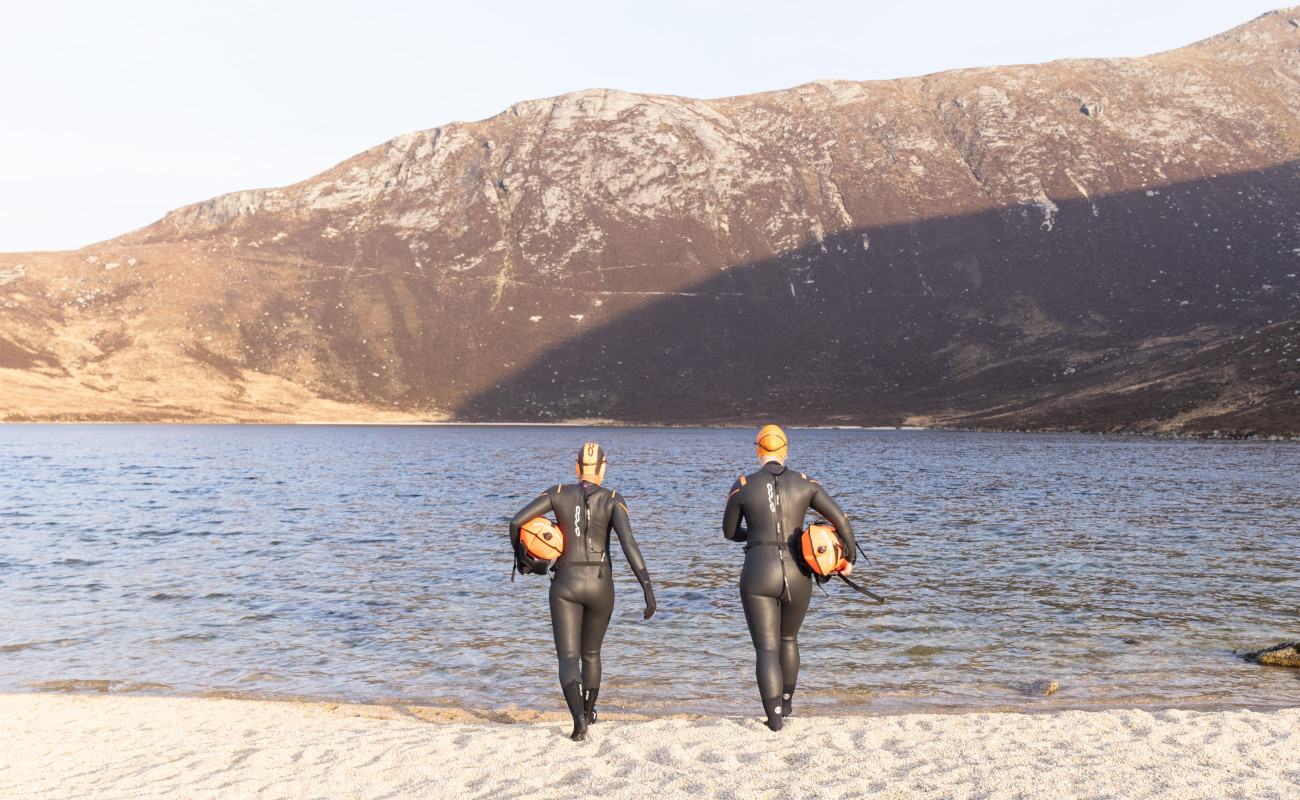 There are training providers in all disciplines located across the country who can direct you to a skills or safety course suited to your needs. Alternatively, you might consider joining a club or and society in your local area who can offer you qualified support and guidance and maybe even get you involved with you to your local water sports community. Many watersports participants are a member of this kind of organisation and choose to channel their activity through organised trips and events, which is a great way to ensure you always have an expert close at hand should you require assistance or have any questions.
Canoeing & Kayaking:

Visit the Scottish Canoe Association website to find training and safety course providers in your local area. Their website also features a series of handy videos offering comprehensive advice on a range of subjects from stand up paddleboarding (SUP) to sea kayaking, as well as a series of easy to digest PDFs that include checklists to make sure you have everything you need for your next paddle.
Paddleboarding:

The BSUPA offer 'ready to ride' lessons which introduce basic SUP techniques and the fundamentals of location selection to help you avoid any negative or dangerous experiences. Use their Online Portal to find your local BSUPA school or club and book a session with a partner school directly.
Open Water Swimming:

The Scottish Swimming website is equipped with a Club Finder Tool to help you find your local swimming club who can offer direction and suggestions for beginners and those looking to get into open water swimming.
2) Plan your trip carefully:
If you choose to use your own equipment on accessible waters without supervision, taking the time to put a plan in place is a great way to ensure that your water sports excursion runs as smoothly as possible. This could include anything from researching a suitable location to estimating timings for your trip, putting together a kit list and plotting out a route.
No matter where you decide to go or what you decide to do, it is recommended that you always take a companion with you if possible. If someone else is there, they can raise the alarm if you get into difficulties or vice versa. It really could be a lifesaver. Most importantly, when you have put a plan in place, make sure that someone is aware of the details, particularly where you are heading and what time you expect to return.
3) Visit a supervised spot wherever possible:
One of the easiest ways to stay safe if you are planning a water sports adventure off the coast is to choose a location that is lifeguarded wherever possible. The RNLI patrols over 100 beaches in the UK during the summer months (May – September), ensuring that there are lifeguards present to help if you get into difficulty and answer questions about conditions in the water.
Furthermore, life-guarded beaches are also equipped with flags to indicate whether or not it is safe to enter the water and to mark out separate areas for bathing/body-boarding and other watersports . Make sure you take the time to familiarize yourself with these flags and use the RNLI's website handy tool for locating your nearest lifeguarded beach.
4) Make sure you have all the right gear:
A Communications Device:

It's important that you always have a reliable means of communication close at hand when you're out on the water so you can raise the alarm if you encounter difficulties and require assistance. We strongly recommend that you are equipped with the means of calling for help that is best suited to your activity. In the majority of cases, a mobile phone in a waterproof case should fit the bill, but if you are planning a trip further offshore, you may find that you are unable to get a signal and require more specialist equipment, for example a Satellite Communications Device.
The
Garmin In Reach Mini 2
is an impressively compact and satellite communications device that offers GPS functionality, 2-way-communication and interactive SOS capabilities. Plus, with its IPX7 water resistance rating, you can drop it in up to 3 feet of water for 30 minutes without worrying about it dying if it gets wet. Alternatively, you can always invest in a waterproof pouch like the
Trekmates Phone Pouch
to keep your mobile phone safe and dry when you're out on the water.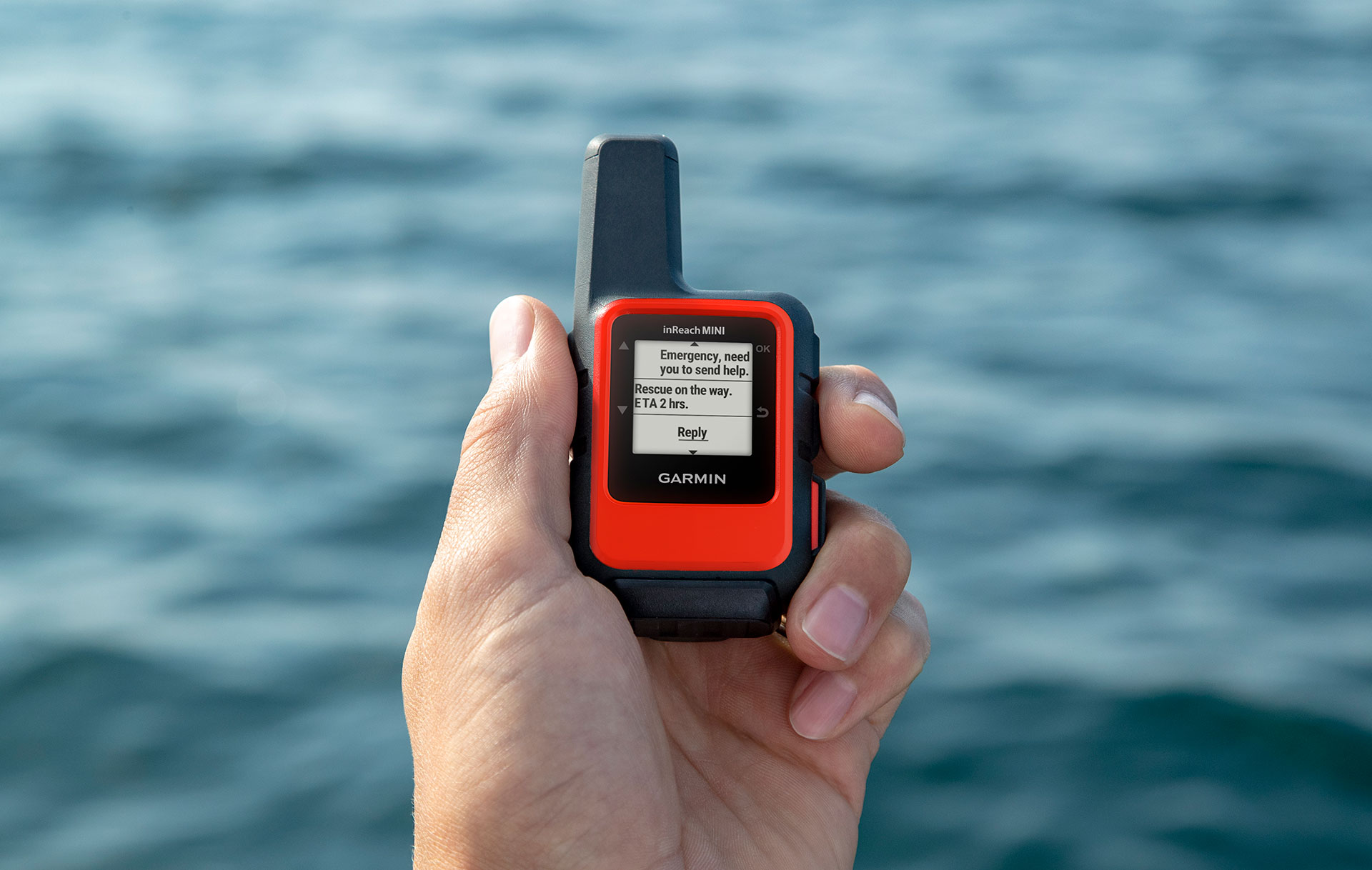 A Wetsuit:

Water temperatures of below 15°c can result in cold shock which can increase your breathing rate by as much as tenfold and prompt an involuntary inhalation of water into the lungs. Average sea temperatures in the UK are just 12°C, meaning the risk of suffering from cold water shock in UK waters is significant throughout the year. With this in mind, it's essential that you are kitted out with a wetsuit of an appropriate thickness for the amount of time you plan to spend in the water and for the type of activity you're doing. Use the handy guide below and visit the Tiso.com Wetsuits page to explore our extensive range of wetsuits and find the right fit for your needs.
A Buoyancy Aid:

Research has revealed that wearing a life jacket can increase your chances of survival increase by up to four times should you find yourself immersed in cold water. Whatever activity you are taking part in, wearing a well-fitted, well-maintained lifejacket or buoyancy aid could save your life. Check out the RNLI's guidance on lifejackets and buoyancy aids for guidelines on selecting an appropriate flotation device and explore Tiso's extensive range of lifejackets.
A Helmet:

Whilst water-based sports may initially appear safer than their land-based counterparts, a head injury or concussion in water actually has the potential to be much more serious, as it can result in drowning. Furthermore, there are other risks involved with being in the water where potential hazards can lie under the surface and out of sight. With this in mind, do yourself a favour and wear a helmet whenever appropriate to help protect you from serious injury. Follow the 3 Steps below to help you find the perfect watersports helment for you...
1) Find a helmet that is designed to suit your sport of choice
2) Measure your head properly - Measure the circumference of your head using a soft tape measure. Run the tape over two of your fingers (to ensure it is not too tight a fit) and around your head at the widest point.
3) Ensure that the helmet has the proper safety certificate - Not all helmets are certified. Those that are go through rigorous tests designed to push them to their absolute limit, ensuring that you can trust them to provide reliable protection. All of the watersports helmets we stock at Tiso are approved to CE watersport safety standard EN1385, meaning you can be safe in the knowledge that you are getting a quality piece of kit.
Shop Watersports Helmets
A First Aid Kit:

Accidents can easily happen out on the water, so you should always carry a first aid kit just in case. From bandages and plasters to antiseptic wipes and painkillers, a well-stocked first aid kit is sure to prove useful and will give you peace of mind that you are prepared to treat any minor injuries. Check out the Waterproof First Aid Kit from Lifesystems, which is the ideal companion for canoeing, kayaking and rafting expeditions.
A Whistle:

Alongside a first aid kit, another piece of safety equipment that can come in handy and even save lives is a whistle, which can be used to alert people to your location and allow you to warn other of potential danger.The Hurricane Whistle from Lifesystems is one of the loudest whistles available and is designed to perform in all weather conditions, making it a great choice for your watersports expeditions.
4) Check the forecasts:
Weather:

Make sure you check the weather forecast before setting off and if you are planning a longer outing it's a good idea to receive regular updates as things can change quickly. Most importantly, be prepared to change your plans or even cancel your trip altogether if conditions are unfavorable. Whilst this might be disappointing, there will be plenty of other chances to get out on the water.
Tides:

If you're planning to head out to the coast you will need to check the tides and currents for your chosen location. Remember, even if you aren't swimming or taking part in some form of watersports you can still be cut off by the tide, which is responsible for a significant number of RNLI rescues each year. Tide times and heights very throughout the month and you can easily get caught out if you haven't checked. The Met Office have a dedicated Forecast Page for coast and sea which also features tide times. Alternatively, there is Admiralty EasyTide, the UK government's tidal prediction service which provides free access to 7 day tidal predictions for more than 600 UK port locations.
5) Respect any warning signs:
It might seem obvious, but if you visit a site with signs that say something along the lines of, "Don't swim", "Deep water" or "Beware," make sure you follow this guidance. Ultimately, a sign is there for a reason and even if the danger might not be immediately apparent to you, someone who knows the area well holds the opinion that it is not safe enough for you to use. Familiarize yourself with the National Water Safety Signs below so you can recognize when a body of water presents potential dangers.
6) Make sure you know what to do in an emergency:
If you do find yourself in an emergency situation or spot someone in trouble, it's essential to know who to call for assistance. Remember that even if your phone shows no service, you should try calling 999 or 112 anyway, as in an emergency your phone will be able to use another phone network.
Calling for Help:
- In Inland Waters: Call 999 and ask for the Fire & Rescue Service

- In Sea and Coastal Areas: Call 999 or 112 and ask for the Coastguard
If you really want to ensure that you are fully prepared to deal with an emergency that might arise, you might want to consider enrolling on the the Royal Life Saving Society's Survive and Save Program which provides training in water safety and lifesaving. Whatsmore, you can also register your leisure vessel (i.e. canoe) with the coastguard through their voluntary safety identification scheme, the SafeTrx Service. This is free for owners and skippers of all types of small craft and ensures that HM Coastguard have the relevant information they need to mount a search and rescue should you get into difficulties.