Olympics 2020

Climbing for Gold

This summer, for the first time ever, climbing will become an Olympic event at the Tokyo 2020 Games. Two events will be held, one for men and one for women, and although it is officially known as 'Sport Climbing' the proposed format will consist of three disciplines: lead climbing, speed climbing, and bouldering. Many of the world's best climbers have qualified, including Men's favourite Adam Ondra and GB's very own Shauna Coxey, so make sure to tune in from Tuesday 3 – Friday 6 August to catch all the action from the Aomi Urban Sports Park.
Speed Climbing
Competitors have spent hundreds upon hundreds of hours training on the 15m route in advance, so be prepared for some serious speed here (5-6 seconds for men, 7-8 seconds for women). This will be an explosive and entertaining watch! Edinburgh International Climbing Arena is one of the few UK climbing walls to have the Olympic speed route set up, so go and have a try to see how you match up against the world's elite.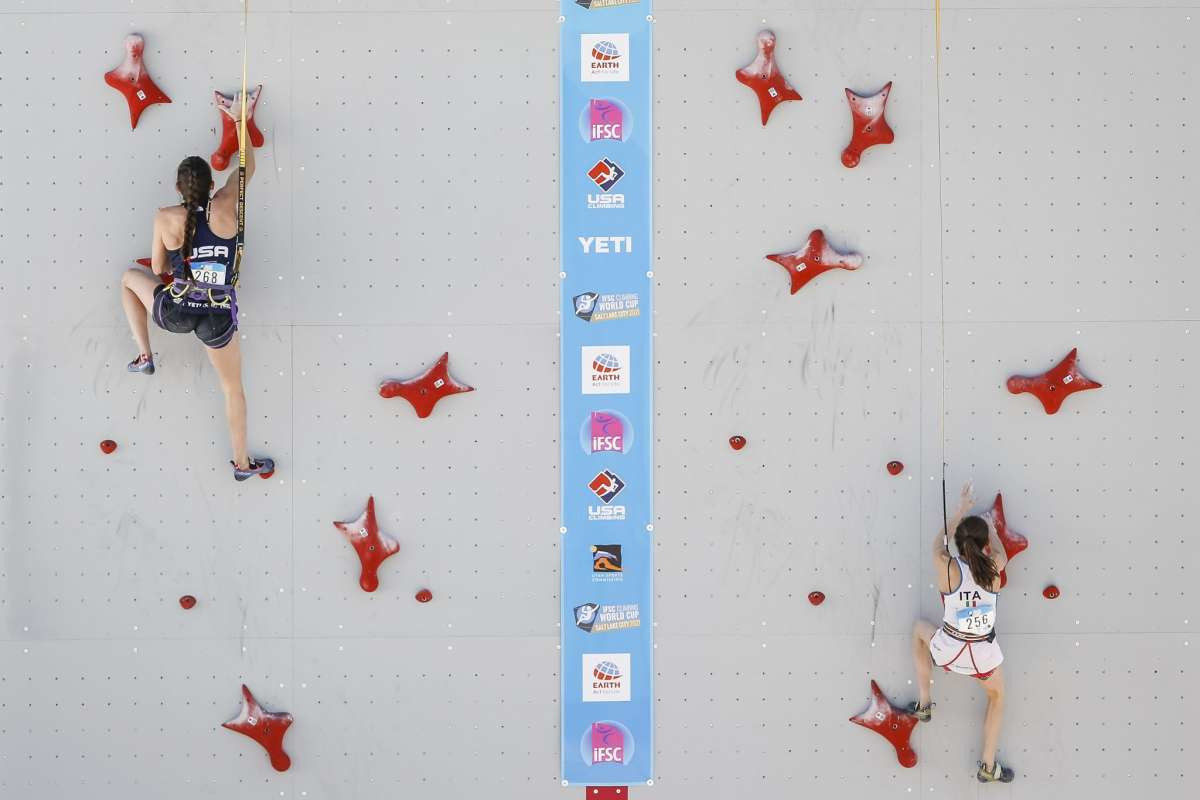 Bouldering
Over four set boulders of increasing difficulty, competitors get four minutes to reach the top of as many of them as they can. The ability to carefully plan and execute moves, while being constantly aware of the time limit, adds to the stress levels of both the competitor and viewer!
Lead Climbing
Climbers here have six minutes to climb as high as they can on a wall measuring more than 15m in height. Like in the bouldering part of the competition, climbers only get to see the route minutes before they climb it, but unlike bouldering they only have one shot. Expect some demanding routes and some pretty exciting and dynamic moves in order to top the route!
We have put together a list of our top kit picks and indoor climbing essentials. Who knows, maybe you're the next GB contender in waiting for Paris 2024?
Kit Recommendations
Men's: Suitable for year-round climbing, the Technician harness from Black Diamond is the only climbing harness you will need thanks to its feature-rich but lightweight characteristics, and bombproof build quality.
Women's: For all-around female climbers who know that time spent fiddling with leg loops and adjusting a pinching waistbelt is time wasted, the Women's Black Diamond Momentum Harness delivers a time-saving design for all styles of climbing.
Men's: The Scarpa Arpia has been designed to help aspiring climbers progress swiftly through the grades in just about any climbing style. The Arpia is primarily designed for indoor use, but also excels outdoors across sport, trad, and bouldering.
Men's: The Solution Comp is a softer and more sensitive re-boot on the original fan-favorite. With more rubber coverage on top of the toe and a more traditional, tapered heel, the Comp allows surgical precision on micro holds, enables powerful toe hooks and foot jams and provides super precise heel-toe camming performance.
Women's: For tough Sport climbs and committed bouldering moves you need ultimate confidence in your shoe - this is where the design and technology in the Instinct VS-R comes into its own. This shoe will appeal to plastic masters and those of a lighter frame, where the extra feel and sensitivity of the Vibram Grip 2 compound will be best suited.
Women's: The Vapour V is a performance rock shoe built around the women's specific low volume FRW last, with a slightly asymmetrical, slightly down turned shape and a medium to low angled toe box to strike a balance between confident smearing and refined toe power. A full length Talyn midsole works with the Bi-tension rand system to offer the optimum level of support. Vibram Grip2 rubber gives optimum friction.
The Edelrid Kinglet 9.2 60m is a high-end sport climbing rope with extremely pleasant handling. The 9.2 mm diameter means low weight and the materials used result in balanced climbing characteristics.
The Mammut 9.8 Crag Classic 60m is a perfect choice for all-around climbers and intented for single pitch sport and trad climbing crag use. With excellent handling, the 9.8 is the best combination of diameter, weight and reliable durability.
A safe drying agent is added to the best magnesium carbonate available to create maximum sweat absorption and give you extra grip. Comes in a re-sealable bag.
Made from Italian pharmaceutical grade Magnesium Carbonate chalk and combined with the Pennine woven fabric which allows for consistent transfer of chalk to the climbers' hands
Whether you're new to leading or replacing old gear, Trango's Sport Climbing Package has the essentials you need, including: 10 Phase Quickdraws, 4 React Screwlocks, and 2 60cm Low Bulk Slings.