Doing Your Part For Bothies
Whilst you don't have to pay to stay in a bothy, there is a considerable cost associated with these fine resources which comes in the form of the cost of materials necessary to repair and keep the buildings wind and waterproof, plus the time and energy expended by volunteers in undertaking this work. It's up to every bothy user to use these shelters with respect so that others can enjoy them. What does this mean in practice? It means take all rubbish home with you, move well away from the bothy to go to the toilet, keep the bothy as clean as possible, and generally play your part in keeping bothies in a good condition for others to use.
Volunteer carrying new window frames to Dibidil Bothy on Rum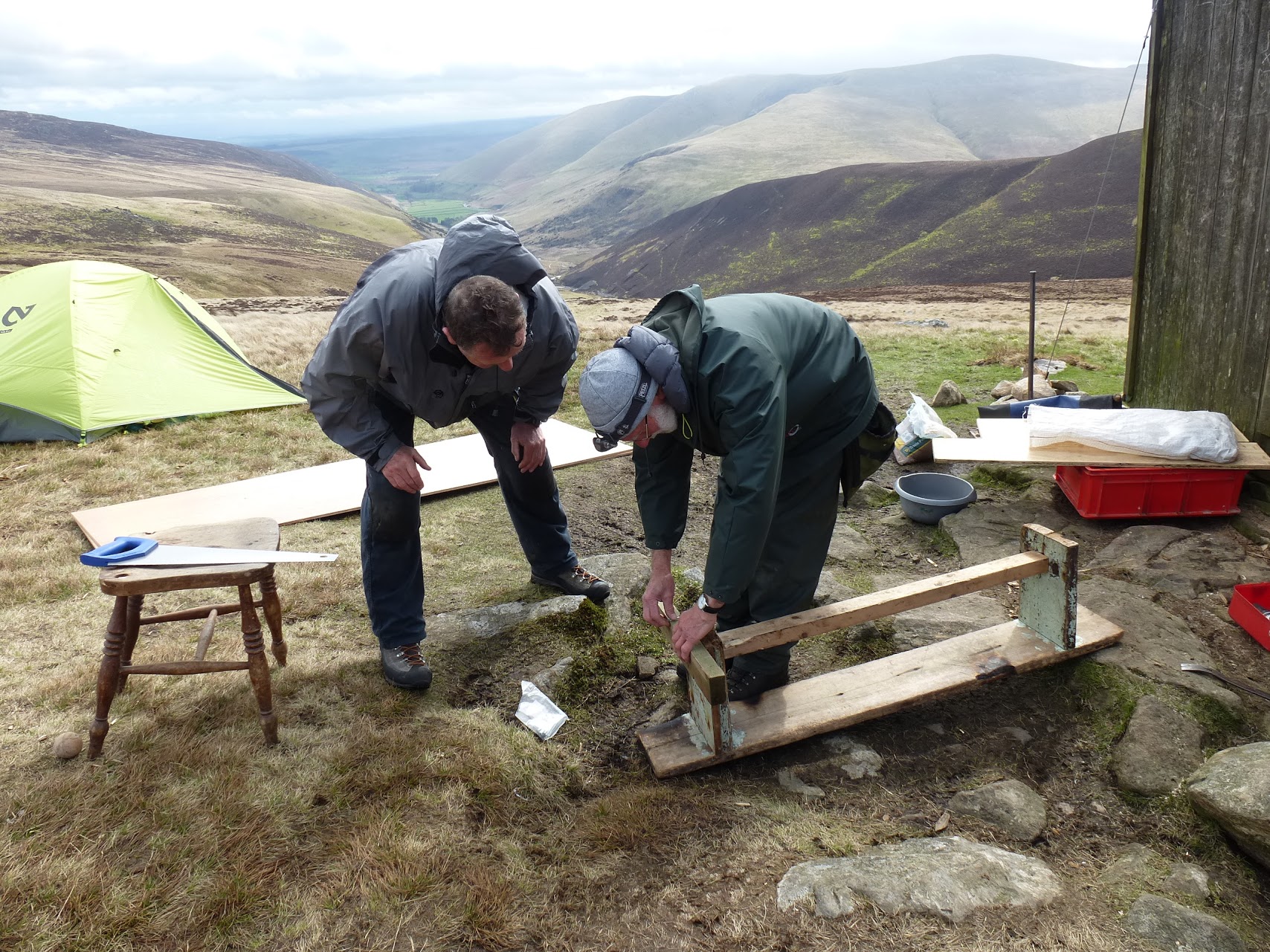 Repairs with a view at Lingy Hut in the Lake District
Even with the most conscientious of users, bothies still require maintenance beyond cleaning, and that's where the Mountain Bothies Association come in. This organisation is responsible for the upkeep of the buildings that it has been allowed to maintain. This work might take the form of a coat of paint or strenthening a bench, all the way through to installing a new roof, toilet or stove. It can also include the complete renovation of a ruined building to provide a new open shelter. It's worth noting, the MBA doesn't own these shelters (with a couple of exceptions) but works with the owners to keep them standing.
Work party at Hutchison Memorial Hut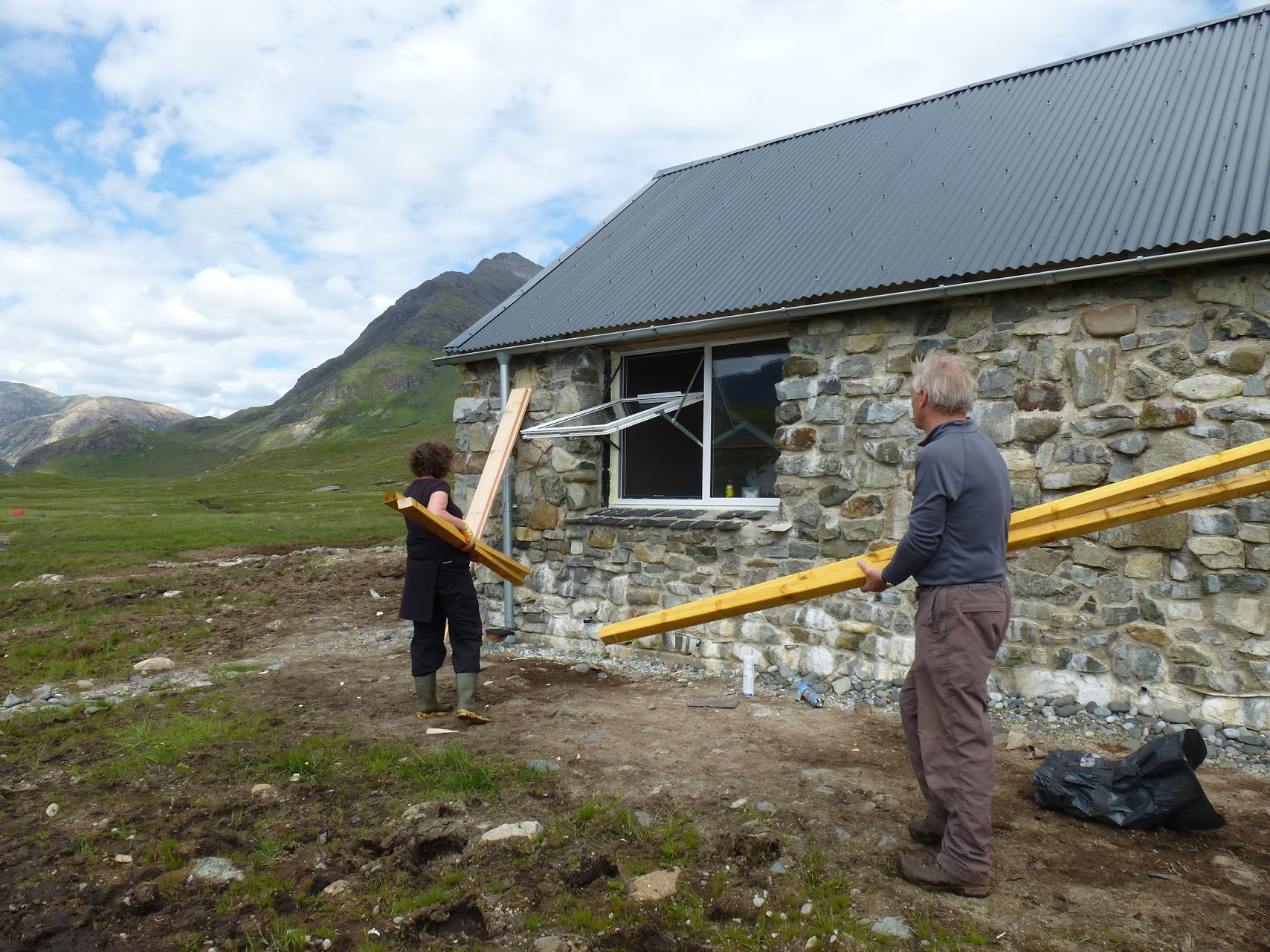 Building the new bothy at Camasunary
The MBA is a voluntary organisation, and the bulk of work carried out on bothies is by volunteer work parties. Without the time and dedication of volunteers, the bothy network as we know it would not exist. Likewise, funding comes from members and donations only, so if you are a regular bothy user, it is well worth considering taking an active role in maintaining the network. Whether you have suitable skills to repair buildings and interiors or not, the MBA always require assistance to reach these remote locations, and joining a work party can be a great way of meeting like-minded people, not to mention spending time outdoors making a real difference to the outdoor community.
To find out more about the Mountain Bothies Association, how to join or donate, visit their website here.
Extensive restoration at Abyssinia bothy in the south-West Highlands
Extensive restoration at Abyssinia bothy in the south-West Highlands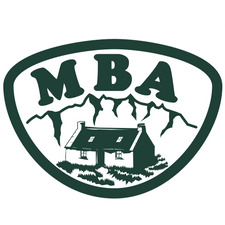 Visit the Mountain Bothies Association website to find out more about how you can help preserve bothies for future adventurers
Mountain Bothies Association
Duke of Edinburgh's Award - Recommended Retailer of Expedition Kit
Tiso are the official supplier of kit to all Duke of Edinburgh's Award Expeditions. If you are a participant or leader, we can provide advice, one-on-one fitting, facilities, planning tools and approved DofE kit, all delivered by our expert staff. Not to mention 15% off for participants, and 20% off for leaders.* Get your expedition off to the best start.
*Exclusions apply
Find Out More