- CSS LINKS -->
Annapurna Circuit Trek | Tiso Staff Stories
This Autumn, Aleks from our Buchanan Street store decided to fulfil a dream by going trekking in Nepal. This is her story...
Namaste - Hello! I am Aleks and I work in Buchanan Street Tiso store. This year I decided to make one of my dreams comes true and go to Nepal. Along with my other half Michal, I headed for the Annapurna Circuit, this trek offers so much, from the variety of scenery of both the northern and southern Himalaya to the variety of cultures and kind people. The trek is rated as one of the most beautiful in the world.
The Beginning
Everything starts in Besisahar. We decided to take a jeep to Dharapani, together with local Nepalese people. This allowed us to save time and avoid walking on the road at the beginning of the trek which wouldn't be the nicest way to start.
However, we barely got there. Why? Landslides. They are unavoidable if you go trekking in Nepal during monsoon season (June - late September). Therefore, we had to wait 4hrs for an excavator to clear the way.
I think it is a perfect moment to explain why we chose the first half of September for our trek and the pros and cons of travelling in Nepal during the monsoon season...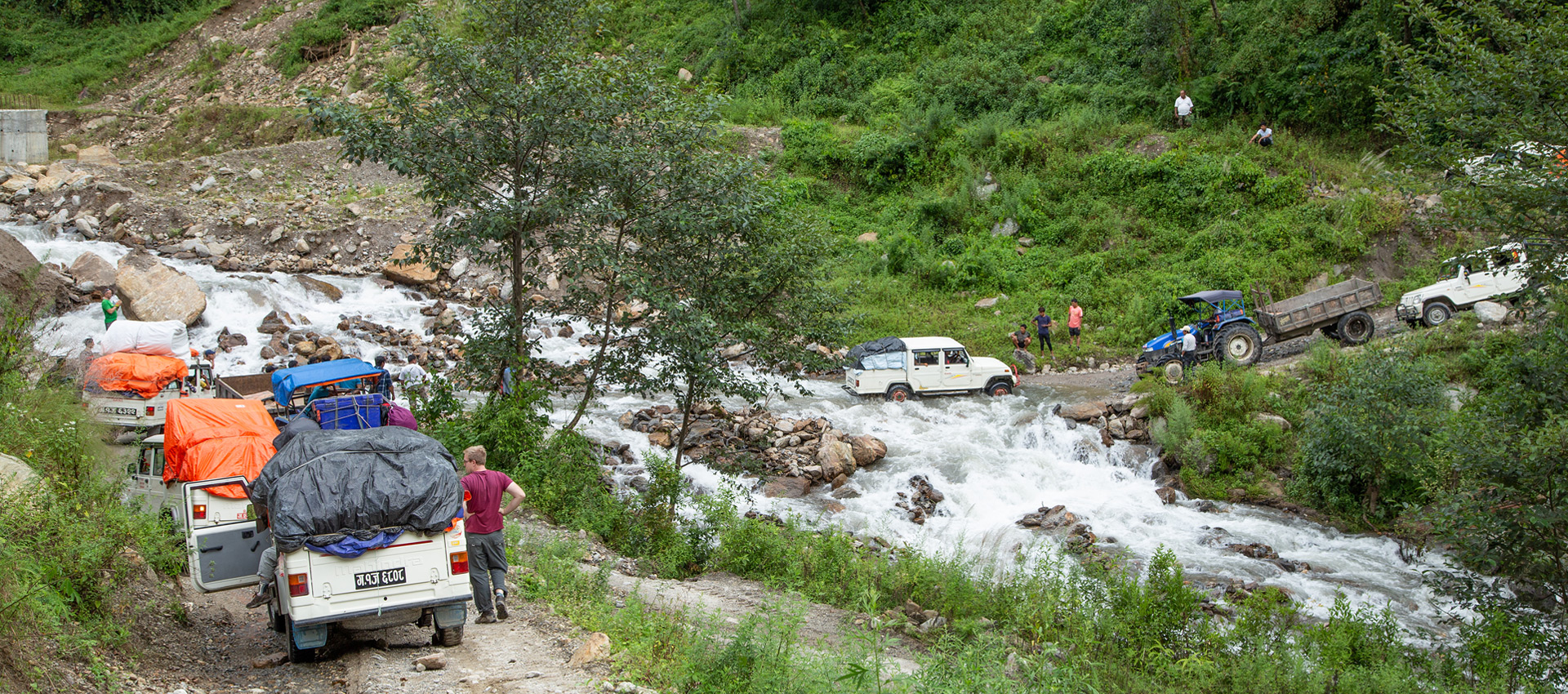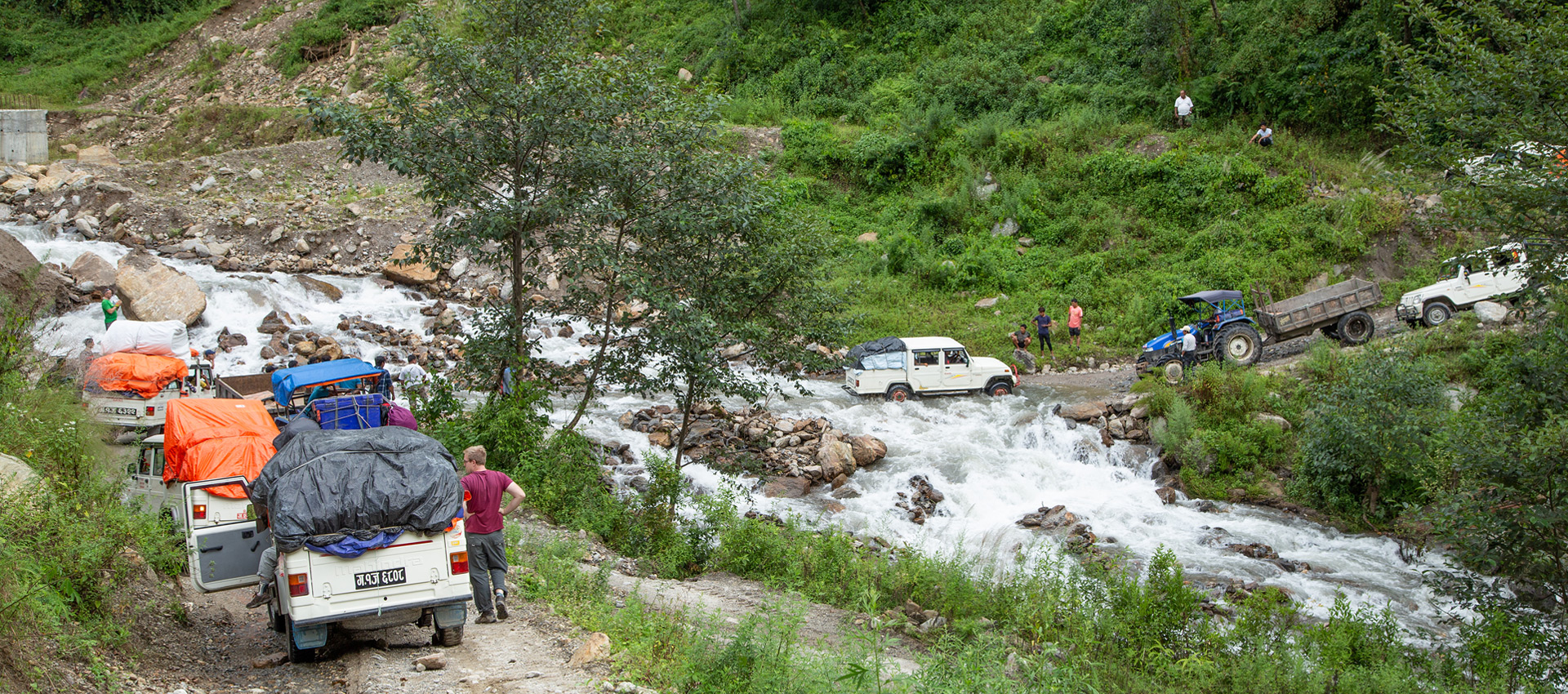 PROS:
1. There are not many trekkers and tourists which means that you can enjoy the trail and its views. Therefore, you do not waste time in traffic and do not need to do teahouse reservations, hotels and transport in an advance.
2. It is warmer, which can be beneficial on the top.
3. You have more chance to get better contact with locals who are not overwhelmed by tourists and you can easily make friendship with other trekkers.
4. Everything is much cheaper than in a high season.
5. The length of the day is longer than in a high season.
Cons:
1. It may be too hot for some people at lower level.
2. Some teahouses are closed as well as some bakeries - 'apple pie season' starts at the end of September! :(
3. Because of the rain there are delays.
4. It is cloudier, but sky in the morning is clear.
Our driver had amazing skills and, in my opinion, jeeps are the safest way of transportation in Himalaya Mountains. The local people in Nepal have a great sense of humour! I loved the word 'maybe' which is their answer for most of the questions. We were the only foreigners in the jeep and I think we managed to understand enough, despite language difficulties.
Acclimatisation
We arrived in Manang, where it was time for acclimatization to begin. There are many things to do around Manang. In my opinion, one day is not enough. We only saw Gangapurna Lake and the views from above it.
You could also make a trip to see a big Buddhist sanctuary with people painting inside it. There is even a tiny cinema with cool movies like Himalaya or Touching the Void and you can buy essential things in the shops, like snacks, toilet paper, water bottles, clothes and other equipment. It would be a great place to chill for a few days and make sure that you are acclimatized well.
From Manang the trekking path starts very steeply and there are some hard sections later on. It is getting harder mainly because of the altitude, we had almost 2000m of ascent to do over two and a half days.
The way from Letdar to High Camp is very short. However, there are very steep sections, mainly from Thorung Phedi to High Camp and you can barely catch a breath. If there is a clear sky you can see a lot from the top. High Camp is the most remote place on entire trek. There is no electricity, signal, shower or anything like that.
Our High Point
Now, the real fun begins. Waking up at 4am with the a day ahead of pretty tricky hiking up until you reach the very, very top at 5416m is not the nicest prospect. However, you quickly forget a hardness of this part because of amazing views around you.
I can't compare the views from this section to anything else than Himalaya Mountains. Yes, there is a true unique atmosphere of Himalayas. That happiness and all emotions during that day made it an unforgettable experience. I was happy that I could share it with others and my other half.
After hundreds of photos on the top, we started going down. Matthew called it 'the day in the hell' because of about 1600m descent. I couldn't feel my legs at the end of the day in Muktinath but after all, we managed to go for a pint and play cards in Bob Marley pub with almost everyone met during the trek.
Muktinath offers a lot. You can experience a mix of cultures here and different religions - the lowland Hindus and highland Buddhists. From now you are stepping into the Gandaki Gorge, which is the deepest canyon in the world, and busy pilgrimage and trade route that is still controlled by Thakali and Mustang tribes.
We continued trekking to Jomsom where we decided to take a bus due to bad weather and our flight cancellation. The bus was the worst choice ever and I recommend to taking a jeep. It was one of the most frightening experiences in my life!
We were just above a precipice too many times. Eventually, the bus stopped because of numerous landslides ahead of us. We had to walk 15km and arrived just before the night in Tatopani.
Exploring Nepal
This was the end of our trek but not the adventure. We continued it to Pokhara next day and after an amazing day spent there we went to Kathmandu. Those two cities are worth to explore for sure.
Pokhara is calmer and you can relax there after Annapurna Circuit even a few days. There are so many things to do, see, buy and eat! Kathmandu is super busy and I would not stay there for more than two days but I am not a fan of hectic cities. Nevertheless, I like this place, its colours, temples and cultures…and monkeys!
For me Annapurna Circuit is on the top of my traveling, backpacking and hiking experience. It is not only because of the Himalaya Mountains itself but many different aspects, like the totally new experiences, the beauty of cultures, the people we met along the way and the small lessons I learnt about myself. No matter what obstacles you encounter, completing the Annapurna Circuit will be remembered forever.
DHANYAVADA! THANK YOU