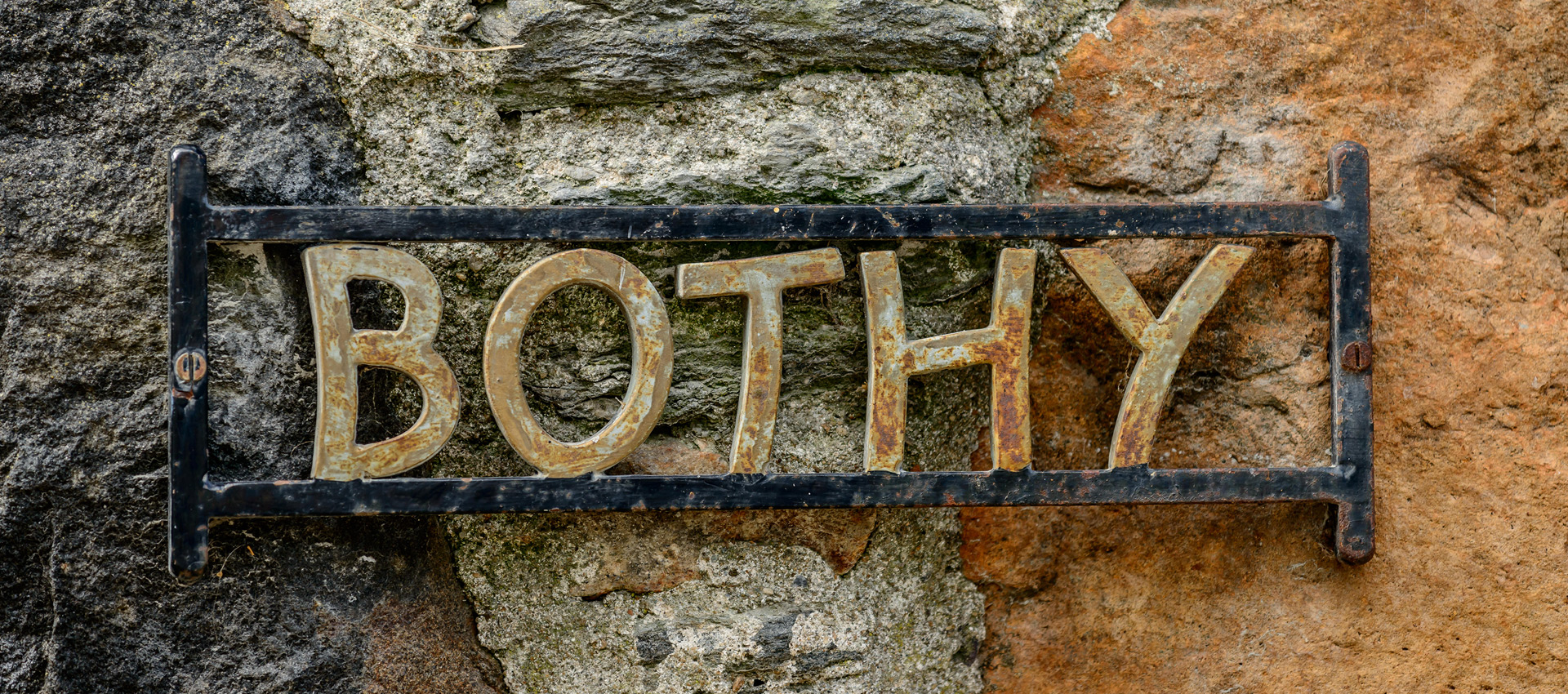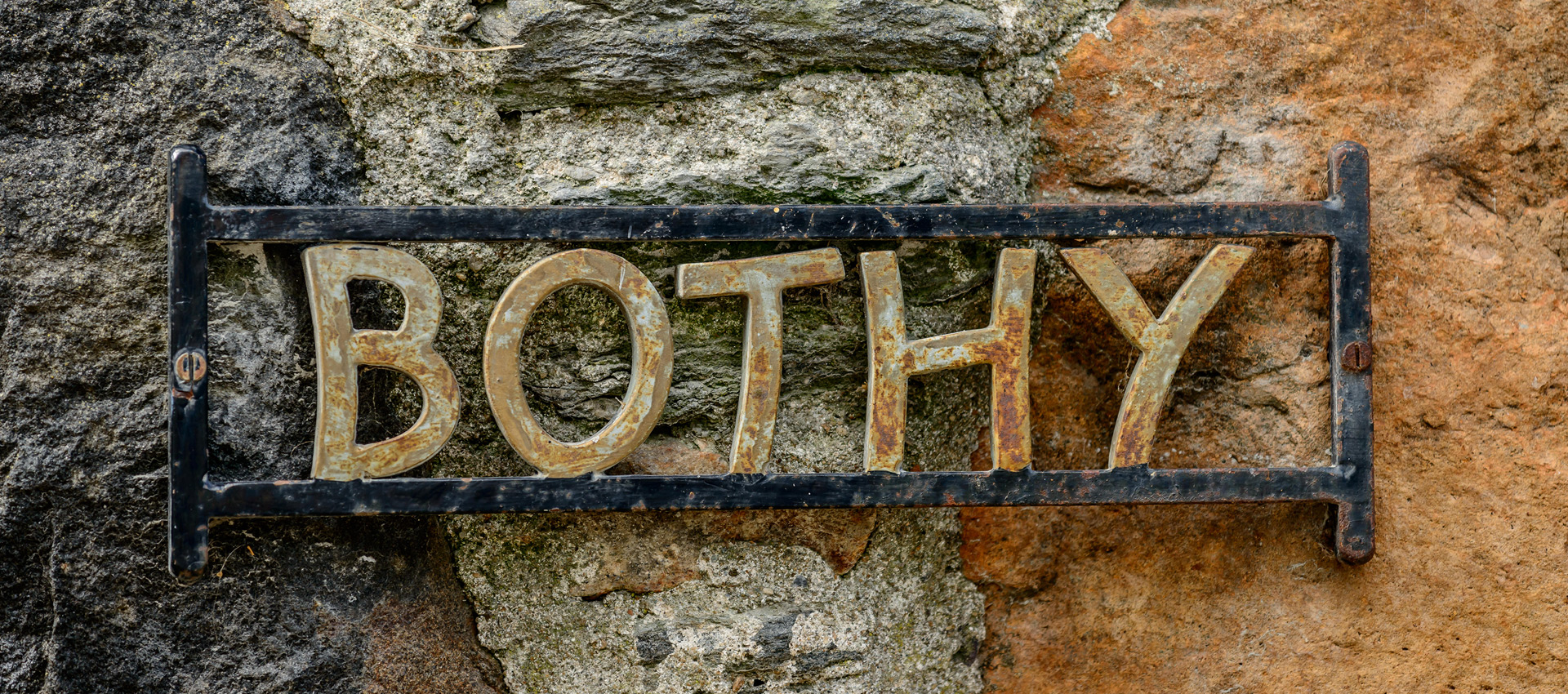 Scotland's Top 10 Bothies | Tiso Blog
Bothies can be defined as a basic shelter, cottage or hut located in wild or remote areas of the country. The Mountain Bothy Association (MBA) run close to 100 bothies across the UK, with the vast majority being in Scotland.
We have picked our 10 favourite bothies across Scotland to help with some weekend adventure inspiration. If you are looking for a bothy perfect for wildlife spotting, solitude, Munro bagging or family trips you will find our top suggestions below.
1. Gelder Sheil Stables
*Best for families
Walk in: 3 Miles on a Track
Grid Ref: NO 257 900
Set directly across from a royal hunting lodge commissioned by Queen Victoria in 1865 on the Balmoral Estate, the bothy lies beside the Gelder Burn on the path leading up to Lochnagar's impressive coire. The bothy has enjoyed a major renovation and now offers beautiful accommodation. The Ballater Chiels, a charitable group of local tradespeople and business owners, funded and carried out the refurbishment, and it was officially opened by Prince Charles.
2. The Lookout
*Best for panoramic views
Walk in: 1½ miles on path
Grid ref: NM 413 763
A former coastguard watch station situated on the cliff top above Rubha Hunish in Skye, this is one of the most unique bothies maintained by the MBA. It has been restored with as few alterations as possible and provides sleeping accommodation for three people. The views over the Minch are stunning and you may be lucky enough to catch a glimpse of whales and dolphins from its large, panoramic windows.
3. Tomsleibhe Bothy
*Best for Wildlife
Walk in: 4 miles on a track
Grid ref: NM 617 372
Located in the heart of Mull's fabulous landscape, the bothy is a great place to stay if you like to spot wildlife. In the quiet valley, you may well see buzzards, peregrines and short-eared owls. There is also an Eagle Watch centre in Glen Seilisdeir and otters and seals can often be spotted from the harbor at the nearby village of Salen.
4. Strathan Bothy
*Best for Solitude
Walk in: 3½ miles on a straightforward track and boggy path.
Grid ref: NC 347 612
Strathan is situated on the edge of the remote Parph, an uninhabited 100-square-mile sweep of alluvial moorland, topped with peat and heather, stretching between Kinlochbervie, Cape Wrath and Durness. Once a shepherd's cottage, it is now a much-loved retreat from the world. You can easily reach the fabulous beach of Sandwood Bay, owned and maintained by the John Muir Trust, from the bothy.
5. Hutchison Memorial Hut (Etchachan Hut)
*Best for Munro baggers
Walk in: 8 miles on track and path from Linn of Dee
Grid ref: NO 023 998
One of the very few purpose built mountain shelters in Scotland, the Hutchison Memorial Hut was built in 1954 in memory of Dr A G Hutchison of Aberdeen who was killed in a climbing accident in 1949. It is wonderfully situated in Coire Etchachan at a height of about 2,500 feet. Once described as having "dubious comforts", recent renovations by MBA volunteers have turned this basic doss into a cosy shelter popular with Munro baggers and rock climbers alike.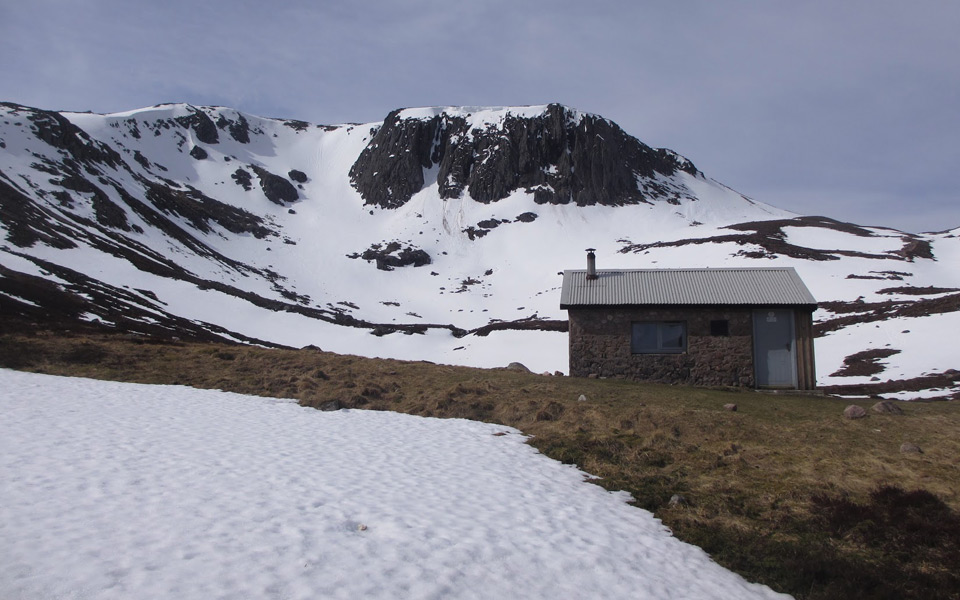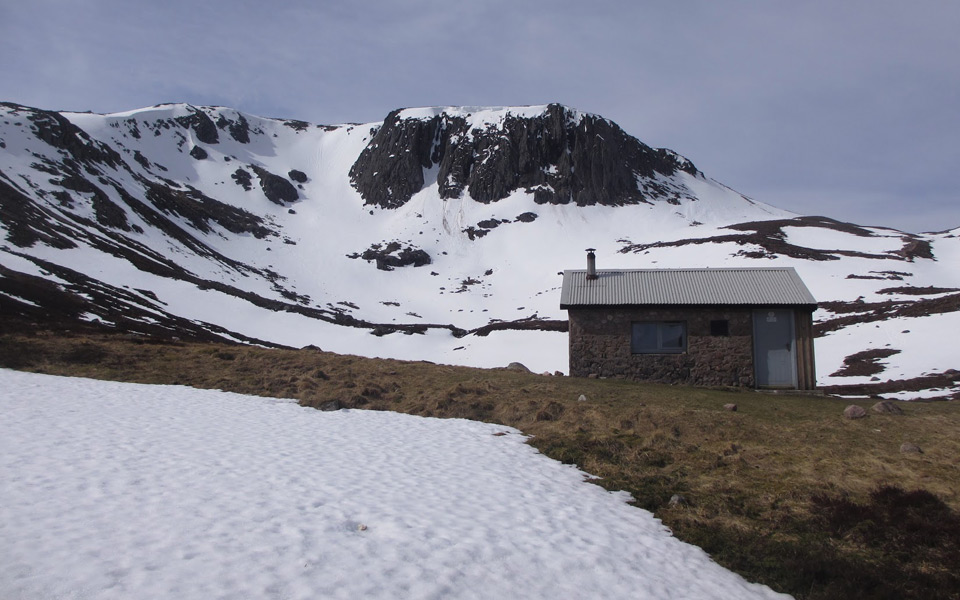 6. Shenavall
*Best for Spectacular Scenery
Walk in: 4½ miles on a straightforward track and boggy path.
Grid ref: NH 066 810
A flagship MBA bothy, Shenavall is one Scotland's best-known open shelters and a visit is the perfect introduction to the delights of bothying. It is spectacularly located on the edge of the Fisherfield Forest, south of Ullapool, in an area known as the Great Wilderness.
7. Cruib Lodge
*Best for the Islands
Walk in: 4 miles on a path and vague trails that can be quite tough
Grid ref: NR566 829
Sitting above the tide line on Jura in one of Loch Tarbert's numerous hidden coves, Cruib Lodge is a fabulous find. The bothy once served as accommodation for the estate's stalker and pony man, the stables, as well as a larder where deer carcasses and game birds were hung. Discover secret caves, raised beaches and basalt dykes along the coast of the island, or follow the stream above the bothy to a wild swimming spot in a waterfall plunge pool.
8. Dibidil
*Best for Adventure
Walk in: 5 miles on a mix of straightforward and challenging paths. There is a serious river crossing if in spate.
Grid ref: NM 393 927
The bothy is another island gem, this time on Rùm's coastline. Dibidil was built in 1848 to house a shepherd and his family when sheep were introduced after the Clearances and when most of the population was forced to emigrate to Nova Scotia. It was occupied for just 40 years before the island was turned into a sporting estate. The building was rescued from ruin by the MBA in 1968 and the renovation was challenging because of the location.
9. Glendu Bothy
*Best for Mountain Biking
Walk in: 4 miles, easy tracks
Grid ref: NC 283 338
One of the MBA'S most well-maintained bothies. Part of the Glendu estate, this spacious bothy consists of 2 ground floor rooms and 2 attic dormitories. Located in the northern highlands and can be easily accessed by foot or mountain bike.
10. The Schoolhouse
*Best for History
Walk in: 4 miles on a good tracks
Grid Ref: NH 340 975
The Schoolhouse served a scattering of gamekeepers' families in the high country west of Oykell Bridge until the late 1930's. After WW2 it became a farm store and then an unofficial bothy but by 2008 it had declined to a state of dereliction. The MBA was approached by the building's owners with a view to saving the building and in the summer of that year, the Associations volunteers undertook a full renovation. One of the rooms has been returned to its former state as a classroom. The children have long gone from the glen but their school carries on in its new role as an open shelter.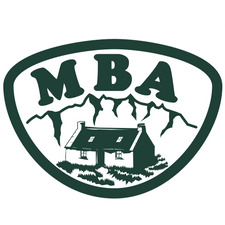 Visit the Mountain Bothies Association website to find out more about how you can help preserve bothies for future adventurers
Mountain Bothies Association