4 UPGRADES TO IMPROVE COMFORT ON YOUR ROAD BIKE
A few key changes to your bike set up and some component changes can make the world of difference to comfort. Have a look at our top areas to improve road bike comfort.
If you've ever watched the cobbled classics in the spring, you'll be able to appreciate how important comfort is to the pros. When your riding 150+ miles on rough roads, comfort is imperative. However, every rider can benefit from a more comfortable set up, no matter how tough the terrain, and these key upgrades could help you ride longer and ride faster.
Bar Tape
As one of the crucial touch points of your bike, making your bars comfortable to hold is paramount. For the cobbled Classics, pros will often double wrap their bars, using two full rolls of tape. This is a great method of making a reduction in vibrations, and many riders use this set up all year round for all roads. However, there are a couple of downsides. Firstly, the second roll of tape adds significantly to the diameter of the handlebars which could be an issue if you have smaller hands. Secondly, it means more expense in buying a second roll of tape.
Other tape solutions include thicker, or gel-filled, tape. With the addition of different materials, from standard cork through to stickier compounds for grip and smoother materials for comfort, there are numerous choices. Here are our favourites.
Supacaz Super Sticky Kush Tape - £33
A tacky tape that adds some class to any bike. The bar tape of choice for Peter Sagan, the finish adds extra grip but also extra cushy comfort. With a 3mm thickness, the Super Sticky Kush keeps bar diameter low for small hands with enough comfort to keep your miles long. Shop Online
Bontrager Gel Cork Tape - £15
This is great, traditional cork tape. Nothing too fancy, but with a lovely feel and excellent durability. If you want to try double wrapping your bars, this is a good place to start - you don't want to spend a fortune on tape that will be covered up straight away. This humble cork tape also comes in a dazzling array of colours to match every bike - because looks matter. Shop Online
Saddles
Perhaps even more obviously than handlebars, a saddle is vital to ensuring comfort whether you're riding 5 miles or 95 miles. Different shapes of saddle suit different people, depending on a number of factors like your flexibility, the bike it is going on, how athletic you wish to perform, etc. Those with greater flexibility who want a more aggressive, racy position normally suit a flat, long saddle. Conversely, the more upright you ride, a rounder saddle can offer more support.
Supporting your sit bones properly is the name of the game. To that end, many saddles come in different widths, in addition to different shapes. Our staff are trained to help you get an optimum fit and can help you choose the correct style and width for your body and the type of riding you do. Furthermore, some of our brands offer an unconditional comfort guarantee. This means you can be measured for a saddle, purchase and fit to your bike, try it for up to 30 days and return it if it doesn't suit you. Comfort is everything, and worth getting right.
Have a look at some saddles from our range, or pop in store for advice and fitting by our experienced staff.
Fabric Line Shallow Race 142mm - £75
Fabric saddles use a unique construction method that results in no seams, rivets, stitching or anything else, which makes for a wonderfully clean look. The Race Line Shallow is a brilliant all-rounder to suit the majority of riders, as well as being a more affordable place to start. The 142mm width is a good middle ground for most adult riders and the titanium rails keep the weight light for those who are looking for marginal gains. The full length pressure relief channel is really the big selling point here though: taking as much pressure off your soft tissue and moving your weight towards your sit bones with plenty of support is the way to solving a lot of saddle soreness issues. Shop Online
Bontrager Arvada Comp - £50
Bontrager saddles are available in up to 3 widths, and the Arvada is a great option for the everyday cyclist looking for all day comfort. Like the Fabric option above, the Arvada reduces soft tissue pressure with a strategic cut out in the saddle shell, but keeps the traditional saddle design if that's the aesthetic you're after. All Bontrager saddles are eligible for our Unconditional Comfort Guarantee, so you can buy it, try it, and if you're not convinced, return it for a refund or another option. Shop Online
Bontrager Boulevard - £35
The Bontrager Boulevard saddle has been designed to give excellent comfort for riders that like a more upright sitting position on their bike. It pairs a full cut-out with sleek styling that looks great while also providing a plush comfortable ride. As with all Bontrager saddles, the Boulevard is available for our comfort guarantee, so it's well worth seeing how much comfier you could be. Shop Online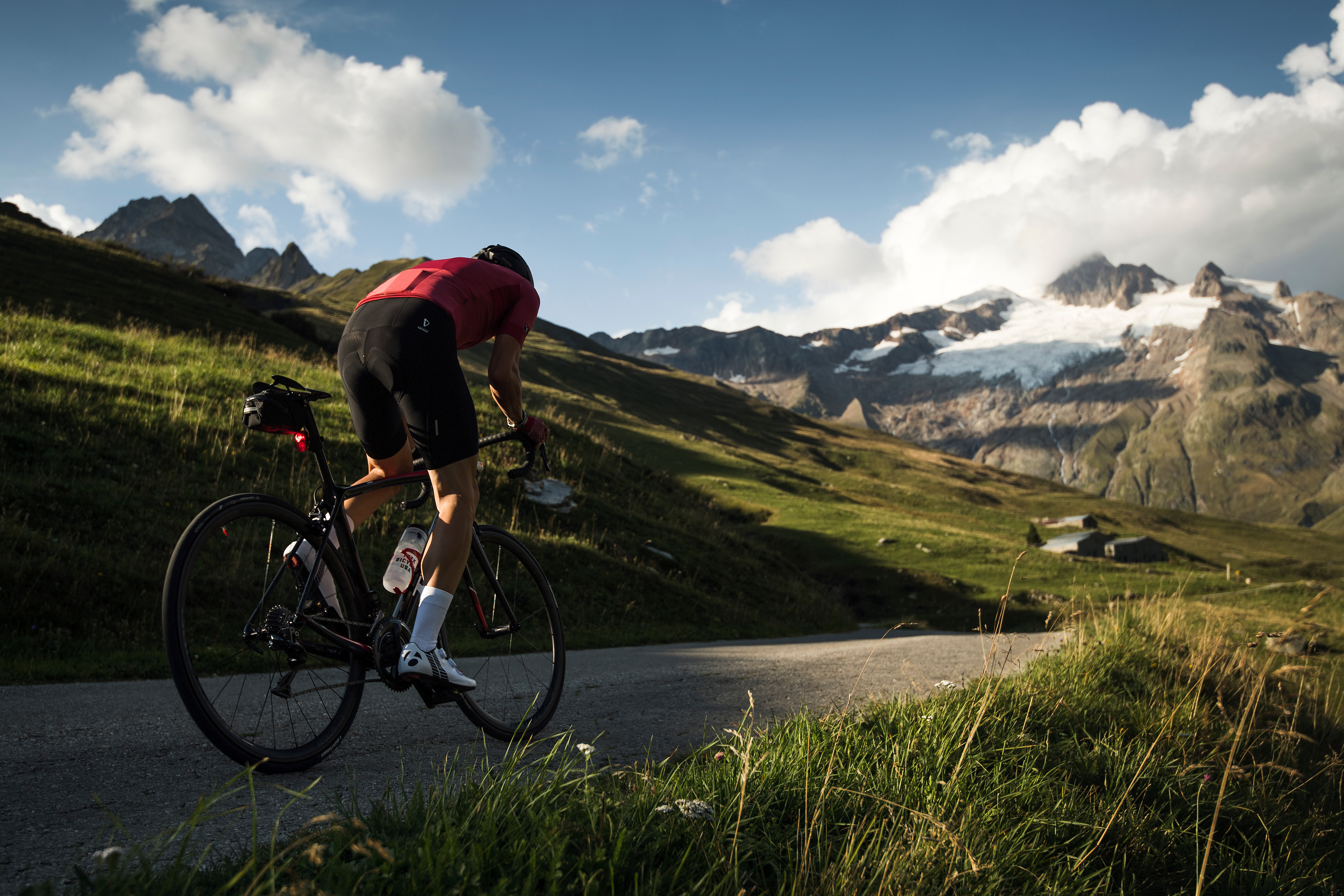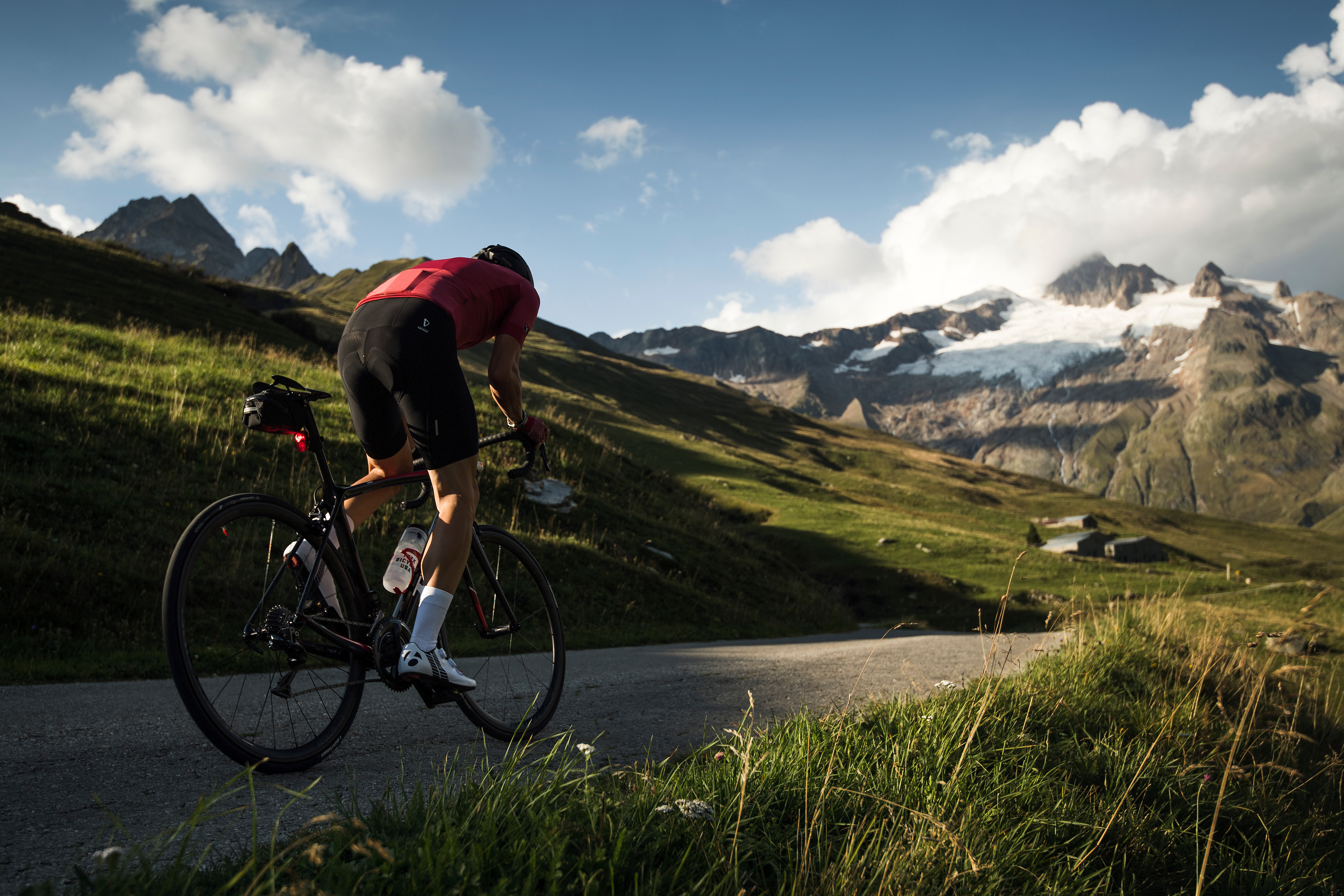 Shorts
Shorts really go hand in hand with saddles. Well fitting shorts are an absolute joy to wear - comfy, stretchy, you don't even know you're wearing them. However, there is a wide gulf when you can buy a pair at £30 and pair at £200. So what's the difference?
A balance of materials, design, workmanship and features mean there is a vast gulf in the quality of shorts. For road cycling, our first choice is always bibshorts. The bib part means you don't have any tight waistband digging in around your middle when leant over in the saddle, which improves comfort immensely. Furthermore, having a layer of material covering your back keeps your kidney area a little warmer, and means your jersey won't ride up past your waist band.
Next up is the quality of the pad, or chamois. While it might seem like a lump of foam, better chamois have cuts and grooves to enable a better range of movement. This reduces friction and improves comfort. Other considerations include leg grippers - better quality shorts have wider leg bands so as not to dig in - and materials - some garments are designed to have stretchy material where you need it, and tougher material elsewhere which gives more support to your muscles, much like compression clothing.
As always, fit is personal, so pop in to your local store to see and try the full range. Here are some of our favourites.
Endura FS260-Pro Bibshort - £85
Endura's FS260-Pro range features high performance products at a wallet-friendly price. The 600-series pad is contoured to provide a perfect fit that moves with your body, with gel inserts for long-term comfort. It's only once you get on the bike that you feel how well cut these shorts really are, as everything just seems to fit. The upper mesh bib uses wide straps for comfort and the raw-edge hem with silicone grippers keeps them in place without digging in. Shop Online
Endura Xtract Bibshort - £55
Probably the best balance of performance and cost we have in the range. The Endura Bibshort provides comfort on road rides of 2+ hours while providing excellent value for money. The 400 series gel pad is 15mm thick with an antibacterial and wicking microfibre finish. The gel inserts are strategically positioned with extra dimples to improve comfort on pressure points. Shop Online
Castelli Endurance 3 Bibshort - £130
A great pad is useless without great fit. The seams are placed around the hip area to create a perfect shape on the bike. The Endurance Evolution fabric has a soft hand while providing good compression and excellent moisture management. And it's all held in place with the amazingly comfortable GIRO3 leg gripper. Shop Online
Shoes
Feet are the next part of the contact point equation. typically, if you ride a road bike, you will using clipless style pedals, which meas your feet will be doing many thousands of revolutions every ride in almost exactly the same position. A bad setup here can cause all sorts of problems with knees, ankles and hips, which is why it's good to have a professional help you with setup and explain how moving the cleat can make a difference.
Shoes themselves are a balance between stiffness, support and weight. Unlike running shoes, a stiff sole is required to pass power through the pedal rather than waste it bending the shoe. Supporting your foot properly can help keep your ankle, knee and hip in good alignment, so considering replacement insoles is a good idea when buying any cycling shoe. Finally, weight. Cyclists have an obsession with keeping weight down - why would you want to lug around more than you need? Finding the right balance can be tricky, but as always, our staff are on hand to help should you pop into one of our stores.
Here are three picks from our current range which offer great a great balance of comfort and performance.
Bontrager Solstice - £90
Bontrager's Solstice range offers top quality at reasonable prices, and the shoe is no different. The velcro closure system ensures a comfortable, adjustable fit while the nylon sole has a medium stiffness that won't cause your feet to ache from being too firm, nor will you lose much power. Using data gathered by Superfeet, one of the world's leading orthotics manufacturers, Bontragers fit is second to none with room where you want it and snug everywhere else - a winning combo. Shop Online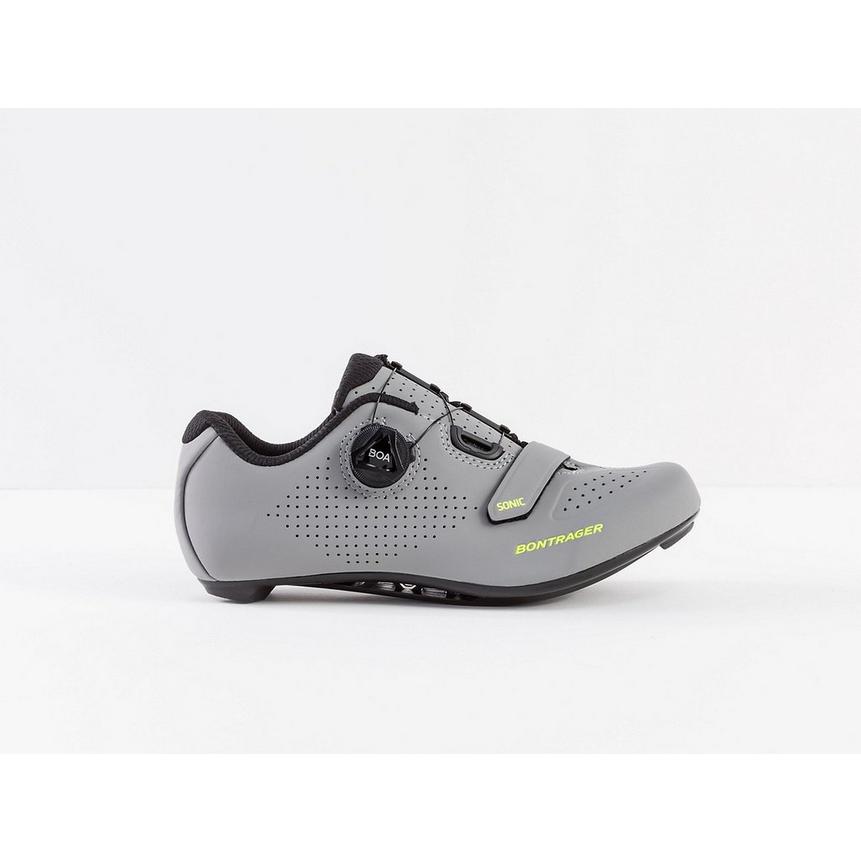 Bontrager Women's Sonic - £115
The Sonic shoe offers exceptional performance and pro looks. A supportive footbed provides a secure pedalling platform while the BOA lacing ensures the shoe stays snug without pinching. Able to accept 2 or 3 bolt style cleats, the Sonic is a versatile road shoe ideal for any type of road riding. Shop Online
Bontrager Mid- Arch Footbed - £25 £15
A good footbed can improve any shoe, and if you feel like you aren't getting the support you need from your current pair, why not try a new footbed before opting for a new pair? Bontrager's footbeds are designed with input from orthotic specialists Superfeet and come with three levels of arch support. Our staff can help assess your feet and stance to offer the correct level of support, and with our Comfort Guarantee, if you don't feel the benefit, you can return them with no questions asked. Shop Online
The Final Word
Comfort can help you ride faster, ride further, and ride happier. If you are stuggling to find your groove and not sure how to improve the fit on your bike, pop in to one of our stores for expert advice.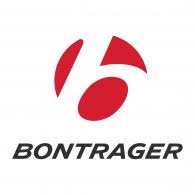 Bontrager are one of our primary clothing brands for road cycling. With all of their products qualifying for the Unconditional Comfort Guarantee, it means you can come in store, be fitted by one of our trained staff, take the item away and use it. If after proper use, and within 30 days, you aren't satisfied, you can return to store for a full refund or for a different model. If you are looking to make a change for the better, make Bontrager your first stop.
SHOP BONTRAGER