- CSS LINKS -->
Step Up To High Altitude Treks | 5 Overseas Treks to Push Your Comfort Zone
Is 2020 the year to step up your adventures? Here in the UK we do have incredible hiking opportunities on our doorstep but have you ever considered pushing your comfort zone on an overseas trek?
The opportunity to experience new cultures, exciting mountain environments and testing your physical and mental limits at altitude can be a life changing experience.
We have put together a list of our 5 favourite treks to tempt you in 2020!
Kilimanjaro
Location // Tanzania, Africa
Duration // 6-10 days
Max Altitude // 5,895m
Experience // Good first trekking expedition
Kilimanjaro rises abruptly out of the African Savannah with its summit reaching a lofty 5,895m above sea level. Kilimanjaro is the highest mountain in Africa and qualifies as one of the seven summits. It is a brilliant challenge for fit walkers and doesn't require any altitude or mountaineering experience.
Kilimanjaro can be climbed via one of seven routes, with the most popular being the Machame or the Marangu route. All routes pass through a huge variety of environments. As you leave the Savannah and pass through the park gates you enter into the rainforest followed by dessert and then into alpine environments, gradually gaining altitude as you climb, finally you will emerge onto the roof of Africa.
As you will be travelling through such a variety of environments, your kit needs to be versatile and appropriate for each. Temperatures on Kilimanjaro can change from 30c at the base of the mountain to almost -30c at the summit.
Mount Everest Basecamp
Location // Nepal, Asia
Duration // 14-21 days
Max Altitude // 5,544m
Experience // Good first trekking expedition
A trek to Mount Everest basecamp is a life changing adventure. From the hustle and bustle of Kathmandu you will fly to Lukla airport located at 2,860m above sea level where your trek will begin.
Hiking through the Khumbu valley you will pass ancient monasteries, remote villages and visit Sherpa teahouses; all the while being surrounded by the jaw-dropping scenery of the world's highest mountains. After days of trekking, you will reach Mount Everest basecamp. Ahead of you will sprawl the notorious Khumbu icefall, the Western Cwm and the Lhotse face all paving the way to the summit of Mount Everest, 8,848m above sea level.
This high altitude trek gets significantly colder and more barren the higher you travel, with temperatures at basecamp as low as minus 10c in the trekking season.
Stok Kangri
Location // India, Asia
Duration // 10-14 days
Max Altitude // 6,153m
Experience // Some trekking experience would be a benefit
Stok Kangri stands at a lofty 6,153m above sea level and is the highest mountain in the Ladakh region of northern India.
You will fly from New Delhi to Leh, one of the highest airports in the world and a truly spectacular flight over the Himalayas. The best conditions on the mountain are found between June and late September when the weather is most stable.
This is a demanding expedition and fitness levels need to be high to cope with the altitude and long summit day (10-12 hours). However, this mountain will reward your efforts with breath-taking views out over the Himalayas and a true expedition experience!
Mt Damavand
Location // Iran, Asia
Duration // 8-11 days
Max Altitude // 5,610m
Experience // Good first trekking expedition
Damavand is Iran's highest mountain and also the highest volcano in Asia! It is a hidden gem for trekkers and a great first experience of high altitude, its summit reaches 5,610m above sea level.
The most popular route via the south side of the mountain offers a non-technical, long, but straight-forward ascent, with a stop off at the Bargah Hut, 4,200m.
This mountain is a beautiful sight with its almost conical shape. It is actually an active volcano, still spewing some volcanic gases! However, it is perfectly safe and a popular trekking peak, with hundreds of summits each year.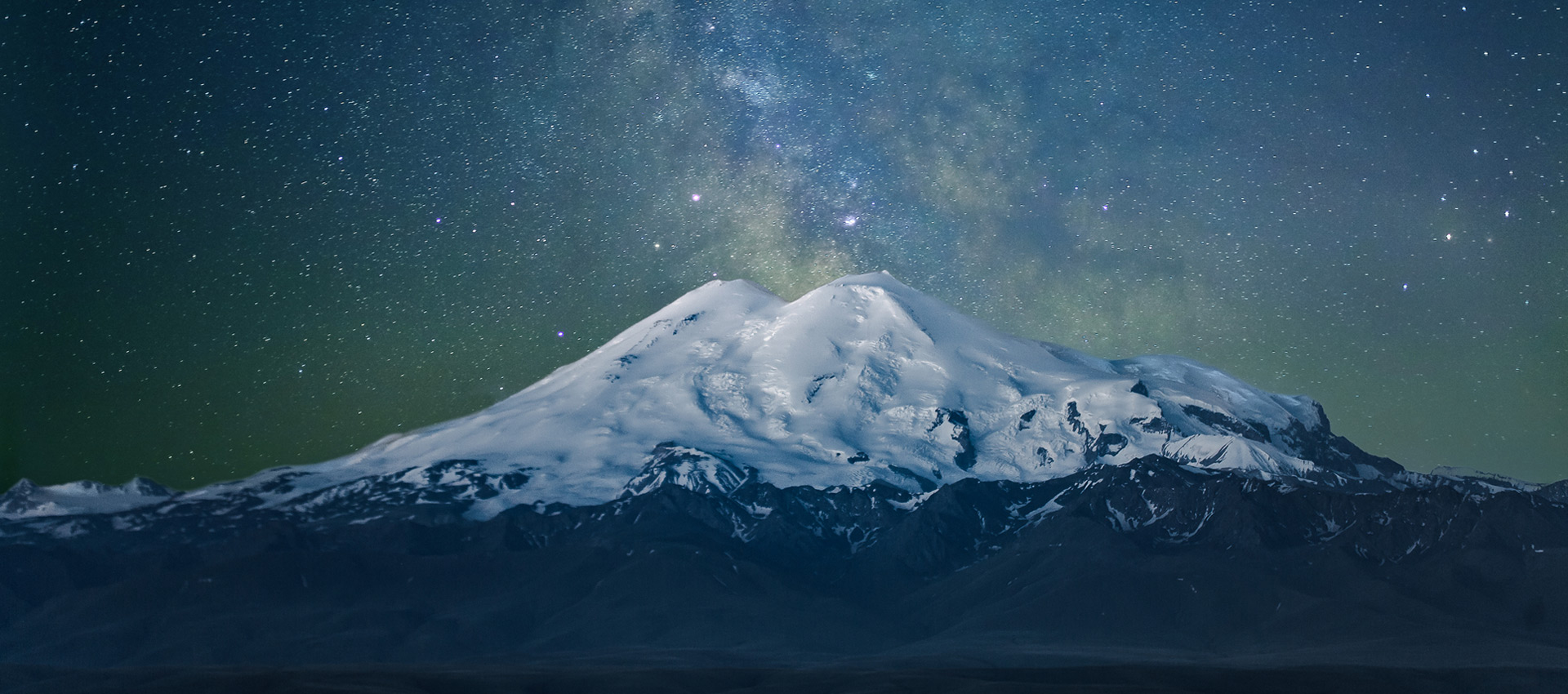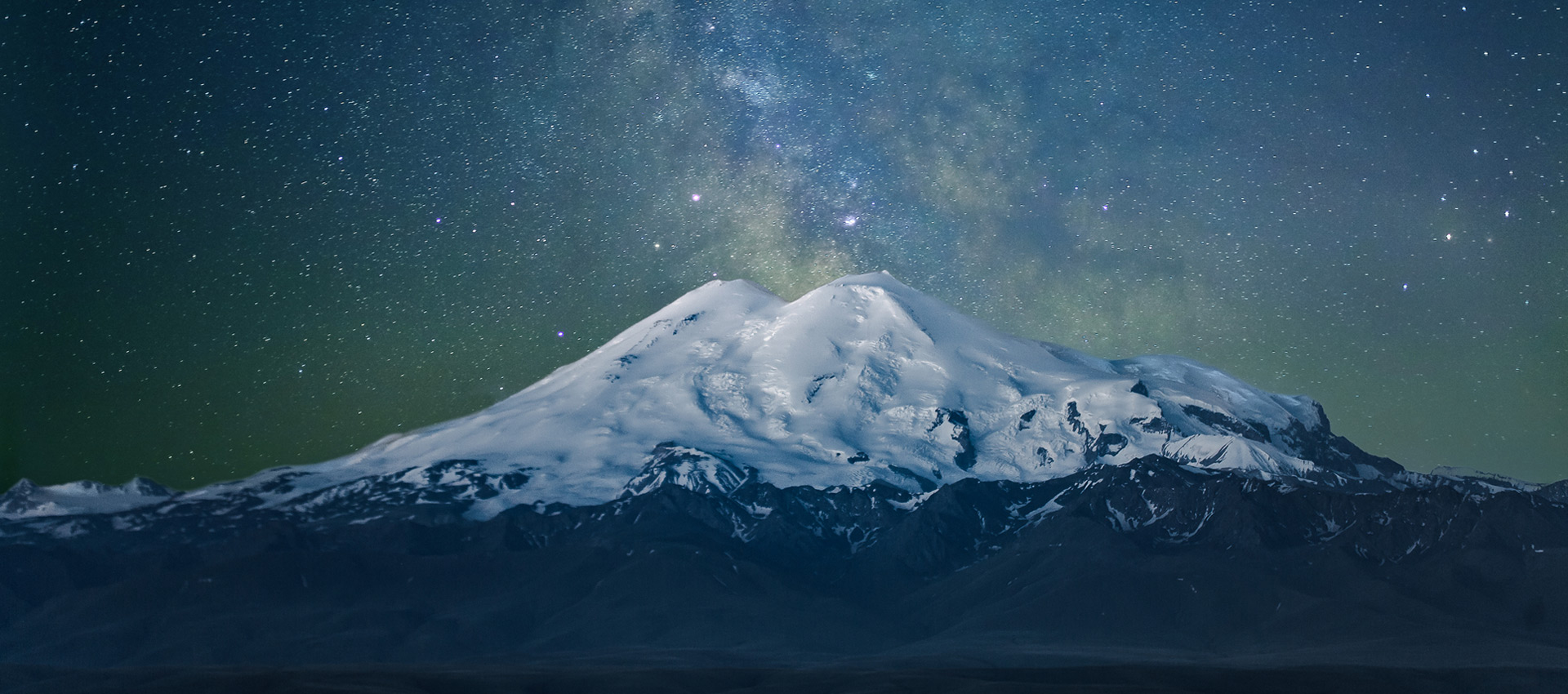 Mt Elbrus
Location // Causasus Mountains, Russia
Duration // 10-12 days
Max Altitude // 5,642m
Experience // A challenging climb, trekking and some mountaineering experience recommended
Mount Elbrus is Europe's highest peak and one of the famous 7 summits. A climb to the summit of Mount Elbrus is a technically straight-forward ascent but does require the use and knowledge of mountaineering equipment.
This dormant volcano is located in Southern Russia's Causasus mountain range, offering an exciting expedition and a perfect first big alpine peak.
The most popular route follows the northern route and ascends the west peak of this twin peaked mountain, allowing you to stand on the highest point in Europe!