How To Choose An Insulated Jacket | Down Vs Synthetic
Welcome to the wonderful world of warm jackets.
Designed to do exactly what it says on the tin – it's not always that simple to understand the differences between these lovely, puffy jackets. Whether you are curious about the differences between down & synthetic insulation, hood vs no hood or even what the best jackets are to buy, we are here to help. In this guide, we hope to answer some of your questions and help you find a warm jacket that suits your every need.
Down Vs Synthetic
Let's start with one of the most common questions we get asked, how exactly do these jackets keep you warm?
Insulated jackets can be split into two categories based on their filling material; they are either made from down insulation or synthetic insulation. One isn't necessarily better than the other as they are both superb at keeping you warm and have varying performance pros & con's. Ultimately, it depends on what you are going to use the jacket for.
Down Jackets
Down jackets are made using a fine layer of fluffy feathers from ducks or geese to keep you warm. They are great at retaining heat as the loft from the feathers trap warm air in tiny pockets and spread it across your body. The main attraction of a down jacket is the weight to warmth ratio. This means that down jackets can remain lightweight as they require less stuffing to achieve the same warmth that you get from synthetic down. The drawback of down insulation is that it struggles to perform when wet. If you were to get caught in a sudden shower, or any moisture gets onto the insulation, it will clump together resulting in all that retained heat disappearing and potentially ruining the jacket. To combat this, some down jackets use "hydrophobic down" which has been treated to handle moisture better. However, we still don't recommend getting caught in the rain with any down jacket unless it is specified as waterproof or you have an extra waterproof shell to wear over the top.
Pros
Lightweight
Better warmth to weight ratio
Compresses to a better pack size while retaining its lofting capabilities
Durable and will last decades with good care
Cons
Doesn't perform well in the wet
More difficult to care for
Usually more expensive than synthetic jackets
Synthetic Jackets
Synthetic jackets are designed to perform similarly to down jackets, except they use man-made insulation to replace the need for animal products. Typically these fibres are polyester. Synthetic jackets are designed to emulate the heat production of down jackets but with greater breathability and at a lower cost. Despite design efforts, synthetic jackets typically still have a higher weight to warmth ratio, resulting in the jackets becoming heavier as they require more insulation to mimic down characteristics. Some people lean towards synthetic jackets if they are performing higher exertion activities, such as climbing or ski-touring. This is due to your body producing a high amount of heat during these activities; therefore, the higher chance of heat loss becomes less problematic. Another important benefit of a synthetic jacket over a down jacket is the ability to handle moisture. A synthetic jacket can still perform well even when wet as it can dry quicker and re-loft quicker.
Pros
Performs well in the wet
Best suited for high exertion activities
Easy to care for
Usually less expensive than down
Cons
High warmth to weight ratio
May lose heat quicker than a down jacket
Jacket Features
Once you have figured out whether you want a down or synthetic jacket, you can have a look at some features you may want on your jacket.
Fill Power - Fill power is the rating used to represent the quality of down in a jacket. After a standardised lab test, the fill power is calculated by how many cubic inches one ounce of down fills. A higher fill-power number means the down takes up more space in the jacket, resulting in more air being trapped. It is important to note that a higher fill power number doesn't necessarily mean the jacket is warmer as it also depends on the weight of the down used too.
Weight - Depending on your needs, you may be looking for an insulated jacket for everyday use when the Autumn and Winter weather arrives. You may also be planning a hiking trip where you carry everything on your back. Naturally, lighter, space-saving jackets can cost more money which is something you may want to include in your decision-making process.
Hoods - Again, the decision of a hood is up to personal preference. Hoods can be great as they add extra warmth and keep the wind out. On the other hand, you may like to use your jacket as a midlayer resulting in the extra bulk of a hood being too irritating.
Pockets -Some jackets come without any pockets and some have extra internal zippered pockets, how important are these features to you?
Insulated Waterproofs
Feeling cold isn't fun but being wet and cold is even worse. Insulated jackets are great at keeping your core-temperature up, however, they aren't designed to protect you from the rain. A happy medium are insulated waterproofs that are made just like insulated jackets but have a waterproof shell outer. Some jackets can be found as "3 in 1" jackets, where the internal insulated jacket can be zipped in or out as part of a layering system. Other insulated waterproofs are just heavier and warmer versions of a traditional waterproof jacket. If you are out with the dog or exploring some winter walking routes, an insulated waterproof can be a great idea for when the weather is being unpredictable.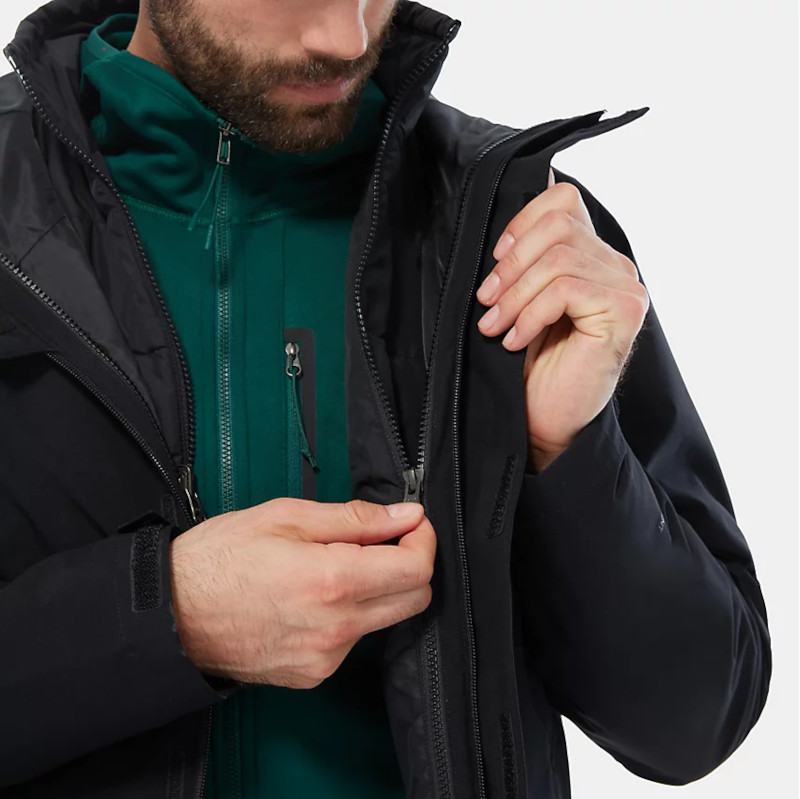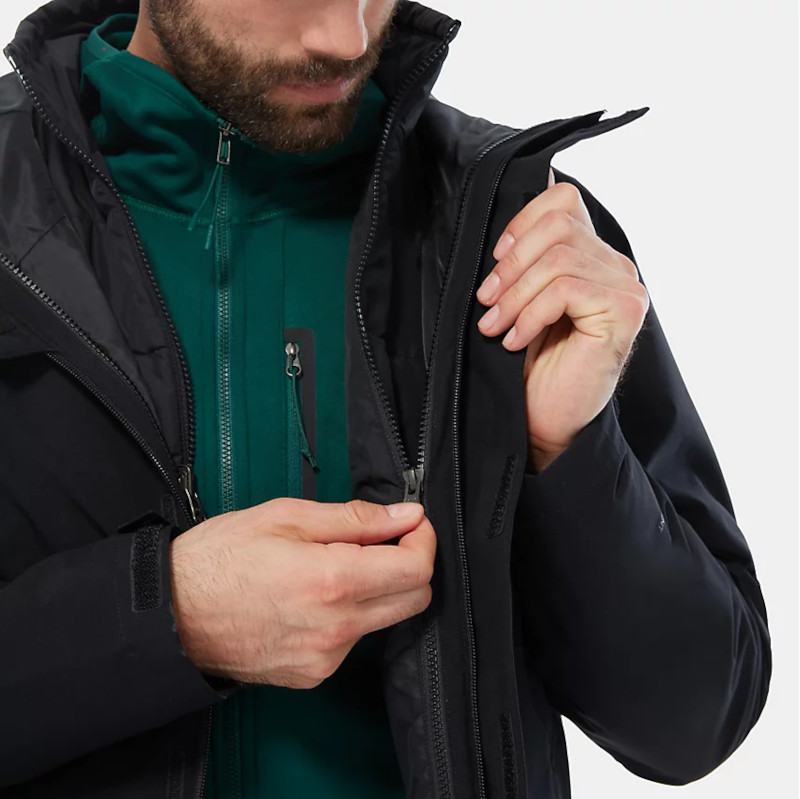 Pros
Best of both worlds
Can be good value fo rmoney as you don't require multiple jackets for varied protection
Cons
Insulated waterproofs tend to be bulker and heavier
Stylish and Warm Jackets
If you aren't in the market for the latest piece of hi-tech equipment, that doesn't mean you have to settle for less when it comes to a warm jacket. There are plenty warm and stylish jackets that are perfect for everyday activities. The same design principles have been used by brands to create longer length parkas, anoraks and casual jackets that will look great and keep you warm. Whether you are walking round your local park or just nipping to the shop, these jackets will keep you looking great and feeling protected.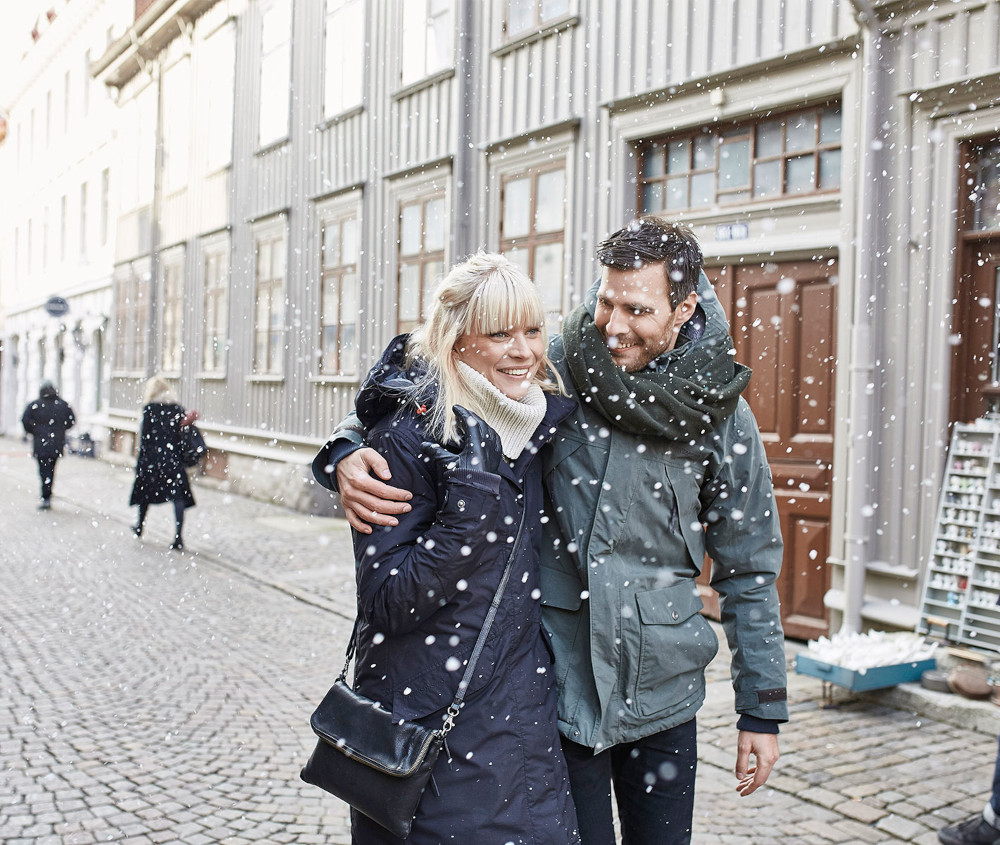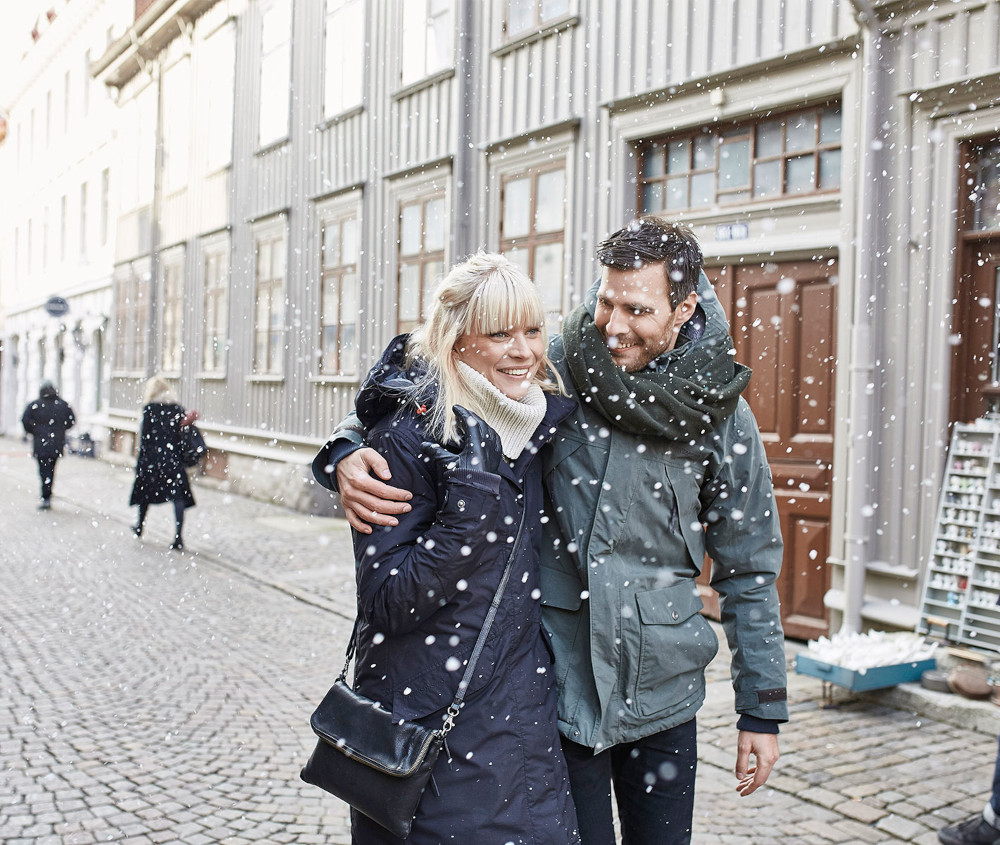 Our Advice
Every version of a warm jacket has its advantages and disadvantages. Think about what your trip entails; What will the weather conditions be? How much weight do you want to carry? How much do you want to spend? Once you have found the right insulated jacket for you, it's time to get out and explore.