Best Men's Walking boots for 2019 | Recommended Kit
Walking boots are one of the most important items of your outdoor kit. A good quality, well fitted walking boot can make the difference between an enjoyable day in the hills and a less pleasant experience.
Here at Tiso, we often get asked "What are the best walking boots you stock?" This is a hard question for any sales assistant, because the best walking boot for YOU will be very different to the best walking boot for the customer next to you. Choosing a new walking boot is a very individual task, you need to pick a boot that fits your specific foot shape.
Other factors to consider when choosing a new boot are, the type of walking you would like to do? And the amount of use you would like to get out of the boot? Are you planning on bagging Munro's every weekend, daily dog walking or the occasional family hike?
To make this easier to digest, we have split our Top Pick boots into three categories, detailed below -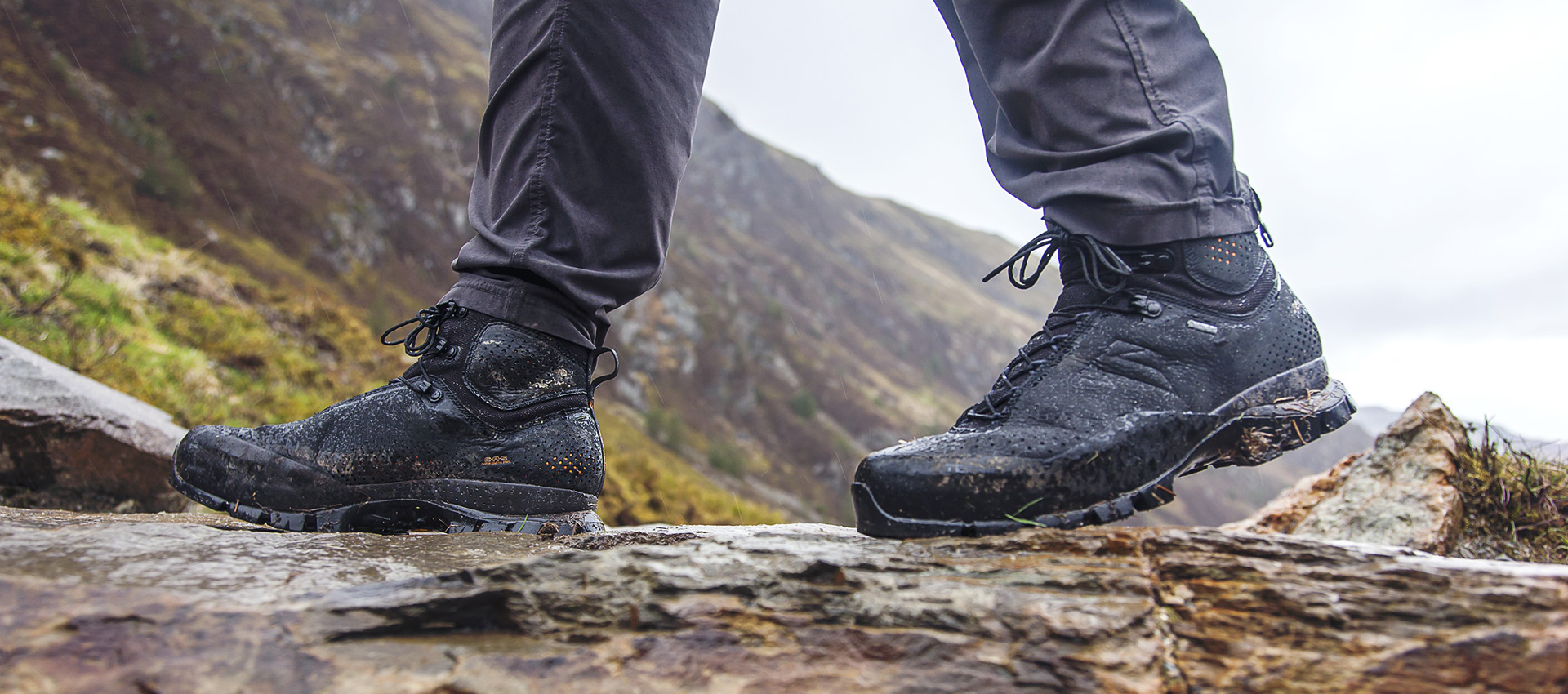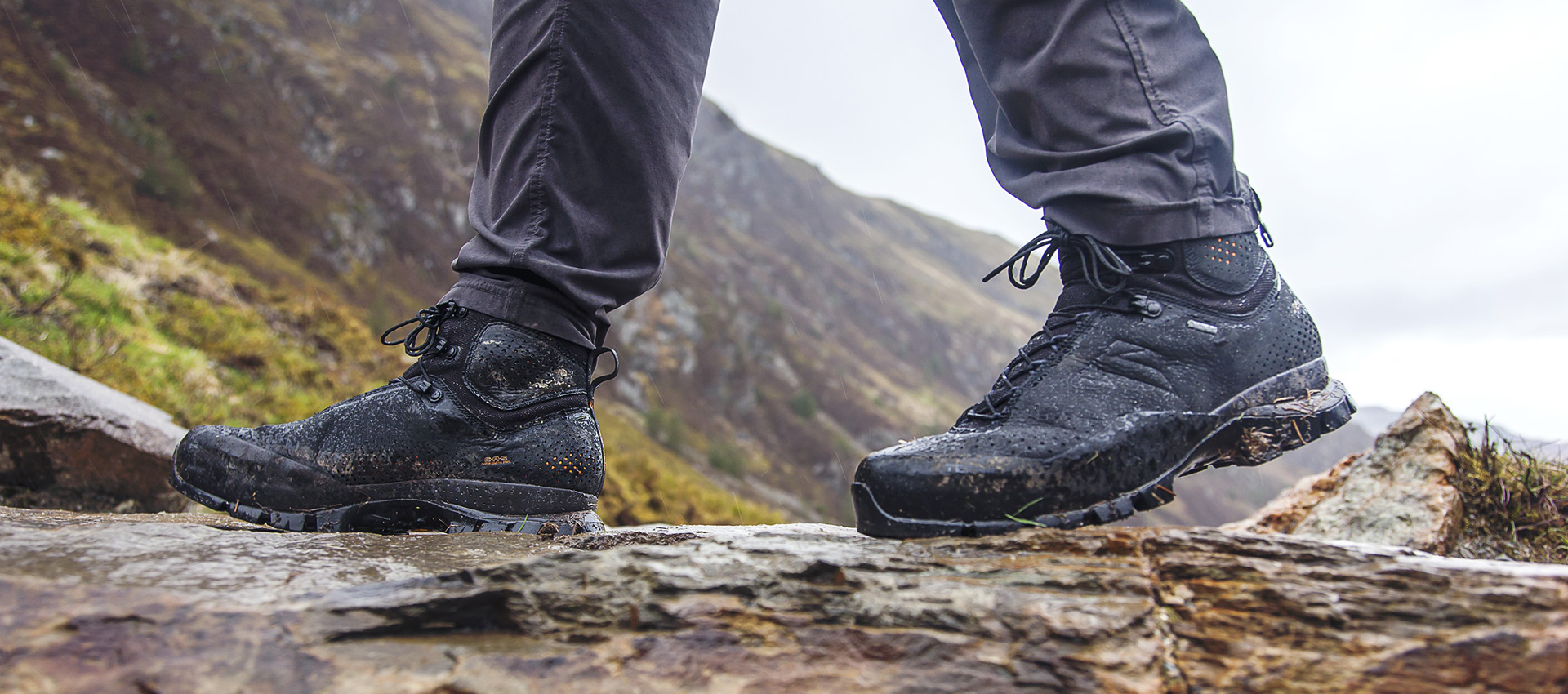 Lightweight Walking
Ideal for day walks, dog walking and hotter climates. These boots are light, waterproof and comfortable.
Midweight Walking and Backpacking
These type of boots are designed to be more durable and supportive (and are therefore heavier) than lightweight boots, and are intended for trips over moderate terrain. They are suitable for going cross country and venturing onto steeper and more rugged landscapes.
Top-End Boots
Top-end boots are designed for extended trips, big mountain days and long-term use. They are therefore generally heavier, more rigid, more supportive and durable than the previous types of footwear.
Lightweight Men's Walking Boots 2019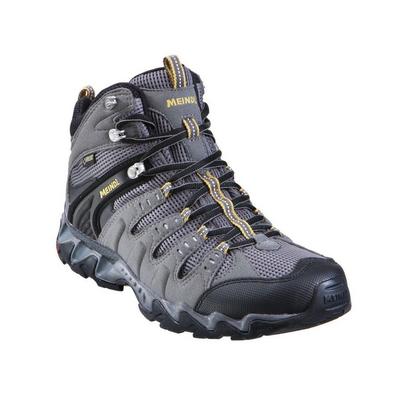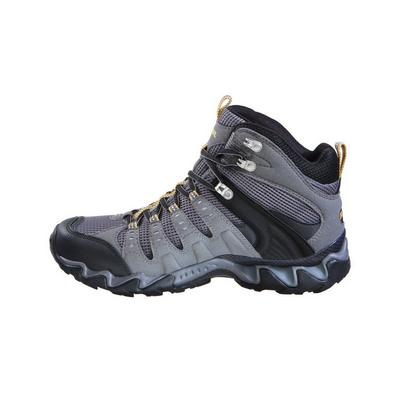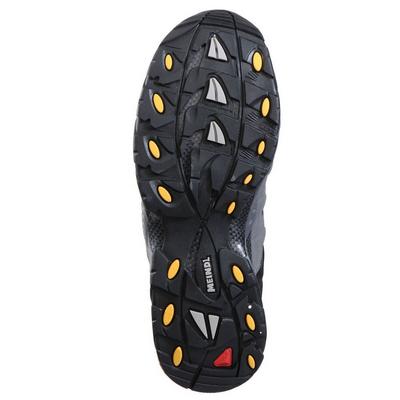 Meindl Men's Respond Mid GTX - £155.00
The Meindl Men's Respond Mid GTX Boot offers more support than a trainer, but it lighter and more flexible than a traditional boot.
The Respond is extremely stable, waterproof and comfortable for travelling quickly. The higher ankle gives you more support over uneven terrain while the Gore-Tex lining ensures your feet stay dry and comfortable all day.Shop Meindl Men's Respond Mid GTX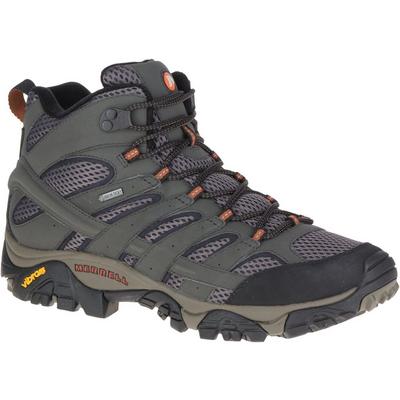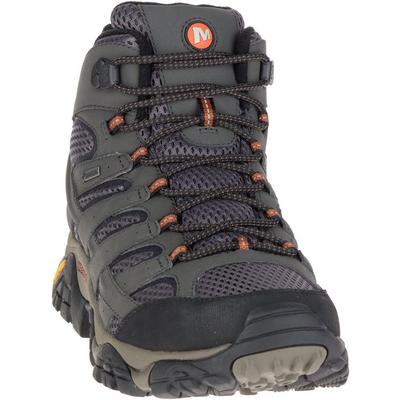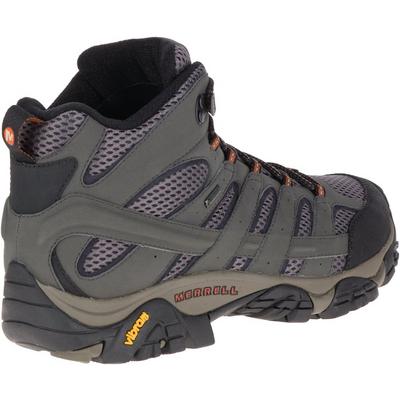 Merrell Moab 2 Mid GTX - £125.00
The men's Moab 2 Mid GORE-TEX® boot is the ultimate shoe when it comes to comfort. With a durable synthetic leather, supportive footbed and Vibram® traction sole, as soon as you put this shoe you will see what all the fuss is about.
The GORE-TEX® waterproof membrane offers exceptional breathability and waterproof performance, while the Merrell air cushion in the heel absorbs the shock when you're speeding along the trails.Shop Merrell Moab 2 GTX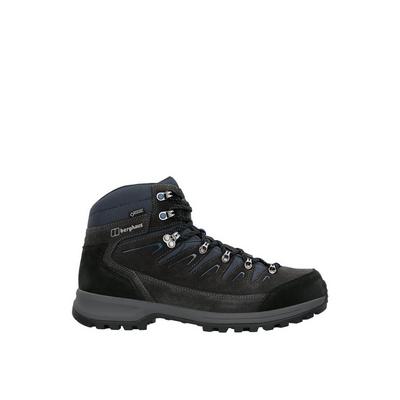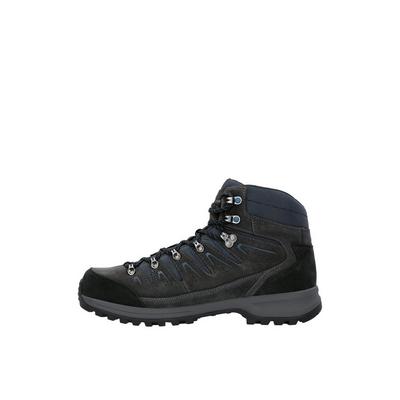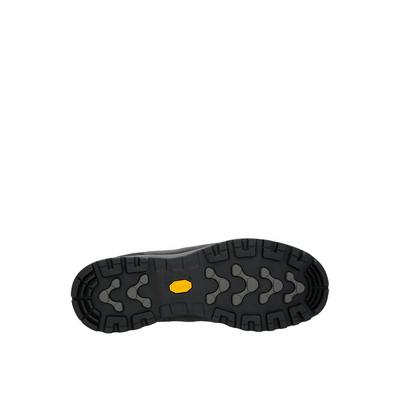 Berghaus Men's Explorer Trek GTX - £140.00
The Men's Explorer Trek GTX Walking Boot from Berghaus is a classic suede walking boot designed to offer essential protection on fells, dales, hills and mountain trails.
A durable yet breathable suede and mesh upper is combined with a GORE-TEX Performance Comfort Footwear Lining to protect you from the elements. Shop Berghaus Men's Explorer Trek GTX
Midweight Men's Walking Boots 2019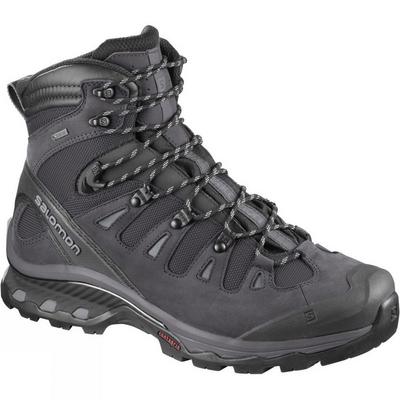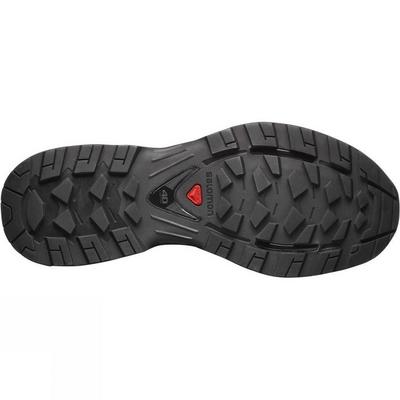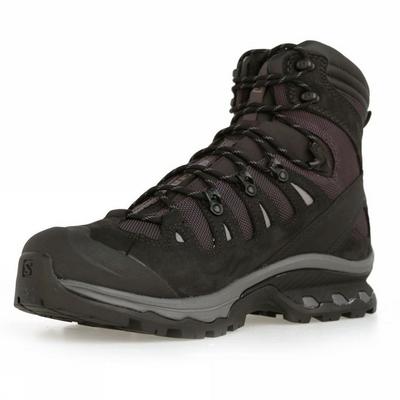 Salomon Men's Quest 4D Gore-Tex Boot - £180.00
The Men's Quest 4D 3 GTX Boots from Salomon are all about optimum comfort with technologies specifically designed to offer you walking comfort in a lightweight and waterproof boot.
The Quest 4D 3 GTX are light and cushioned yet supportive enough for backpacking or longer treks, they will help to keep your feet happy while you're on the move. Shop Salomon Quest 4D GTX Boots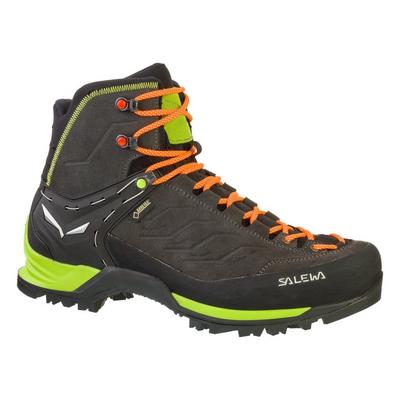 Salewa Men's Mountain Trainer Mid GTX Boot - £195.00
Ideal for all kinds of mountain terrain, the men's MTN mid gore-tex boot will give you excellent protection and support. The highly wear-resistant upper and Gore-tex lining will keep your feet dry and protected from the rough terrain.
The mid height of the boot gives your foot that bit of extra support you will need when tackling uneven ground.Shop Salewa Men's Mountain Trainer Mid GTX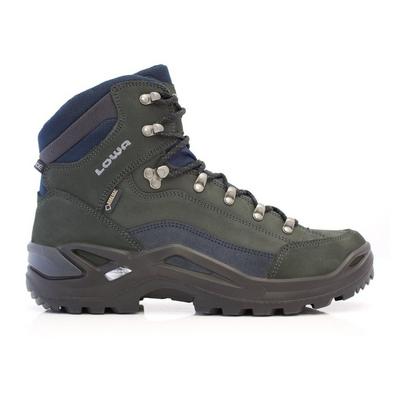 Lowa Men's Renegade GTX Mid - £185.00
The Lowa Renegade Gore-Tex Mid is quite likely the best-selling outdoor boot in Europe. Thanks to its sturdy upper of nubuck leather combined with suede split leather and an innovative sole construction, this classic among multifunctional boots can be called into duty for a wide variety of needs yet is outstandingly suitable for hikes on groomed trails or paths.
The GORE-TEX® lining keeps the boot absolutely waterproof and offers the best and most comfortable temperature regulation. Shop Lowa Men's Renegade GTX Boots
Top-End Men's Walking Boots 2019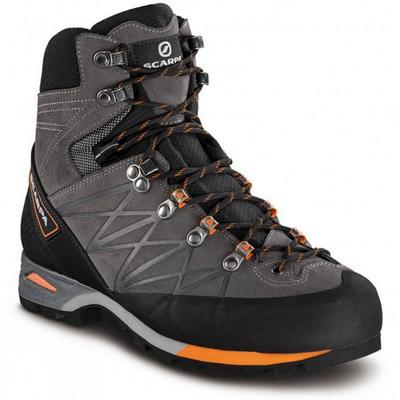 Scarpa Marmolada Pro OD - £240.00
The Scrapa Men's Marmolada Pro OD is a lightweight boot made with an OUTDRY® membrane which ensures durable weather protection and breathability.
Best suited for alpine and demanding trekking hikes, the Scarpa Marmolada OD is both comfortable and sturdy. Shop Scarpa Men's Marmolada Pro OD Boots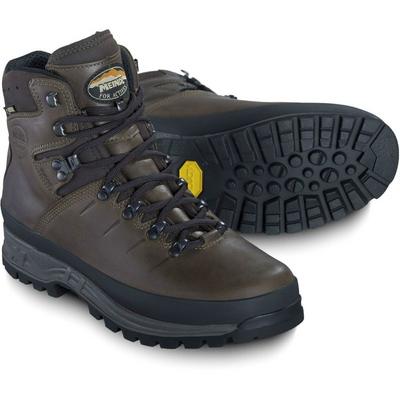 Meindl Men's Bhutan MFS GTX - £210.00
Taking Meindl's extensive experience of combining high-quality leather uppers with a Gore-Tex lining, means this boot is robust and will keep your feet dry from external wetness and will move moisture generated within the boot out with ease.
Ideal for tackling Munro's in Scotland, or for low level treks in the major mountain ranges. Shop Meindl Men's Bhutan MFS Boots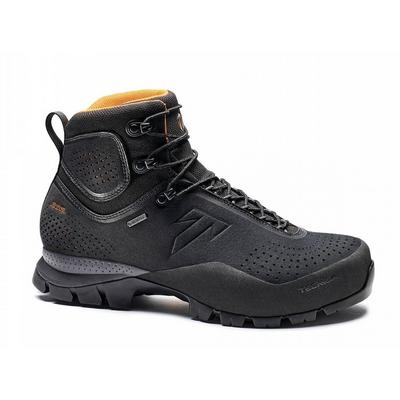 Tecnica Forge Heat Moulded boot - £240.00
Designed to have the same level of customisation as modern heat-mouldable ski boots, the Forge boot has a customisable upper and insole that can be heat moulded to your exact foot shape by our boot fitters in-store.
This boots meet the demands of serious trekkers who are looking for the highest level of comfort and protection to move confidently on variable terrain for single or multi-day treks. With a Nubuk leather upper and Gore-Tex liningShop Tecnica Forge Boots