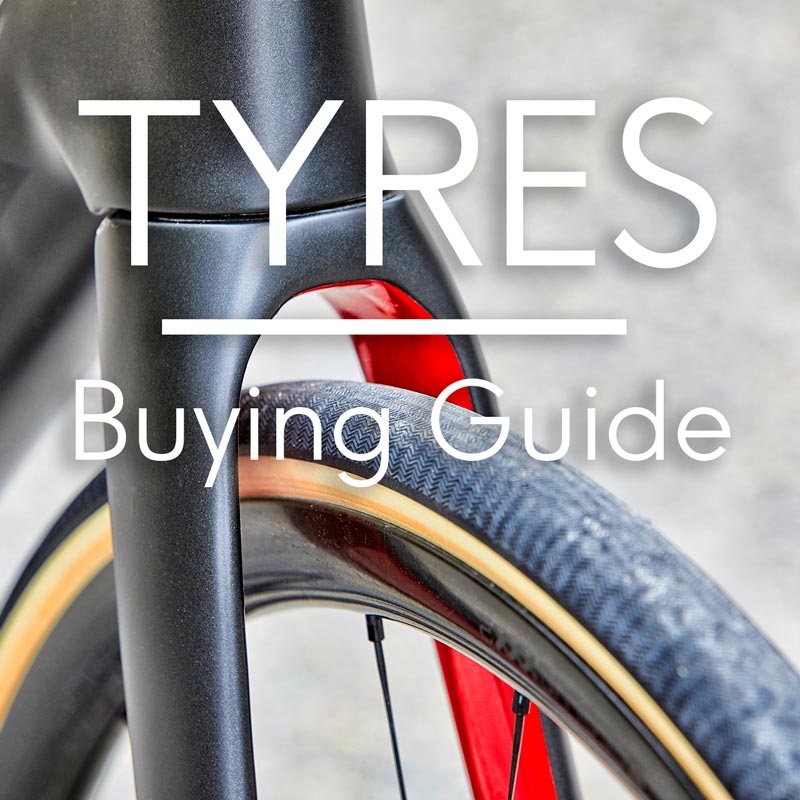 TYRES BUYING GUIDE
Beyond the chassis of your bike, tyres are one of the most important factors in determining how it rides. Do you need maximum grip, or maximum speed? Maybe a combination of both? Or maybe puncture resistance is key? Answering some of these questions will help you roll on the right rubber.
CONTENTS
Size, Width & Volume
Compounds & Plies
Tread Patterns
Tubeless & Tubes
Pressure
Worn Out?
Our Picks
Essential Tools
Shop For Tyres
SIZE, WIDTH & VOLUME
They might look like a simple ring of rubber, but tyres are sized very specifcally. Let's get into it.
First off is the diameter. This is fixed for every wheel so you must buy a tyre the same diameter as your wheel. Mountain bikes are typically measured in inches (26", 27.5", or 29") whilst road and cyclocross bikes are often 700c (an old term from the early days of cycling). So far, so simple.
Next up is width, where things get tricky. To some extent, you can choose the width of tyre to suit your riding style. Wider tyres produce more surface area with the road or trail, and so more traction (or grip). Wider tyres also mean higher volume, and greater volume means greater comfort. The increase in rubber, with a larger volume, allows impacts to be more effectively distributed so you feel less vibration. However, more width means more rubber, which means more weight, and greater surface area on the ground makes for more drag too.
You must also consider the clearance on your bike. Road bikes will not be able to fit a wide cyclocross tyre, just like mountain bikes typically can't fit a super-wide fat tyre. A final consideration is you rim width. Putting a wide tyre on a narrow rim changes the intended shape of the tyre and can feel unstable as the rubber isn't properly supported. Likewise, a narrow tyre on a wide rim will be stretched and offer poor ride quality.
So, a whole lot to think about. Here's some simple guidelines:
1 | Diameter is non-negotiable - get the same diameter as your wheel
2 | Width is down to user preference, but beware of the limitation of your rims and frame to ensure the tyre fits properly
3 | Choosing a width means deciding what you want your tyre to do, for example:

You want a tyre for road racing. You need minimum weight at the expense of comfort, so stay narrow: 700 x 23 or 700 x 25
You want a tyre for commuting. You need comfort, grip and reliability, but still something efficient: 700 x 32 or 700 x 35
You want a tyre for long distance off road riding. You need light weight but plenty of grip: 2.1" to 2.3" wide
You want a tyre for riding technical off road terrain. You need maximum grip: 2.4" to 2.8" wide
There's a lot to think about when choosing the size of your tyre. If you're struggling, pop in store or contact us for some advice!
COMPOUND & PLIES
So you've picked your size, now let's think about construction. Rubber isn't uniform - it comes in many different strengths, ranging from harder compounds to softer, typically in a range (for bike tyres) from 70 to 40. For commuting, it would be useful to have a hard wearing tyre so you can ride many miles without wearing out, and a tough rubber to protect against punctures (60-70). For mountain biking, it would be better to have a softer compound to provide more grip (40-50).
Tyres are made of plies, or layers, of rubber. A dual ply tyre might use a hard compound underneath a soft compound to provide a happy middle-ground between durability and traction. Sometimes, a manfacturer will include a puncture resistant layer between plies to protect against sharp objects. These are most often found on commuting or road tyres.
So what have we learned? A soft compound rubber is grippy, but will wear out faster, and will feel slower (or harder going) when pedalling. A hard compound rubber will last longer and offer greater puncture protection, but will offer less grip. Plies are built up to offer different riding characteristics. Simple. Sort of!
TREAD PATTERNS
OK, the obvious one, tread. For off road use, a chunky tread will give more grip, while a shallower tread will roll quicker. Shaped knobs are designed to either roll easy or provide traction, as well as shedding mud and debris. Here more than anywhere, is where you have to decide what priorities you have and how you want your bike to perform.
Some tread patterns have become well known due to their great design, like the Maxxis Minion DHF & High Roller. You'll find many off road tyre tread patterns look very similar, and it's only small changes to the design which can make a large difference on the trail.
On road, it's a bit easier as the only tread you're likely to find is very shallow grooves to displace water on wet roads.
TO TUBE OR NOT TO TUBE?
We could write a whole guide just on tubeless, but let's break it down to the basics. Typically, most bikes come with rubber inner tubes which are airtight and sit between the tyre and rim. When inflated, they push out the tyre to your desired pressure. Tubeless is a technology that seals the tyre directly to the rim with (you guessed it) no tube inside. This is achieved with the use of a sealant to make the system airtight. You need a tubeless specific tyre & rim to use this system, though it should be said you can use a normal tyres with these rims too, & you can use a tube with tubeless tyres.
So why would you use tubeless? Let's look at some pros and cons:
If a sharp object pierces the tyre, there is no tube to pop, & often the sealant can seal the resulting hole as you ride.
Tyres can be run at lower pressures as there is no chance of the inner tube pinching and splitting (great for MTB).
Without an inner tube, the tyre can more easily flex to the terrain, offering better grip and comfort.
With sealant, tubeless tyres can be more difficult to fit, and can take longer to change.
If you get a puncture the sealant can't seal, it can be difficult to repair.
Tubeless tyres are typically more expensive than standard tyres.
The bottom line is this: for performance cycling, whether on or off road, tubeless gives a better ride. Especially for mountain biking you should definitely consider running tubeless. For leisure cycling, for commuting and other general riding, a standard tyre & tube works just fine.
UNDER PRESSURE
Another factor to consider in the quest for the ultimate tyre is what pressure to run. Tubeless tyres mean you can run a lower pressure with the same rolling resistance as a normal tyre. However, the right pressure can make or break a ride: too low and it will feel like hard work, too hard and you won't have enough grip.
For mountain biking, you would typically run low pressures to get maximum grip on slippy rocks and roots. For road riding, it's all about finding a pressure that is comfortable. As a guideline, try 27 - 32 psi on a mountain bike (with a little more in the rear tyre), and for a road bike, anywhere from 80 - 100 psi depending on your preference. For the dedicated rider, a pressure guage is a great tool to ensure your bike is optimally set up.
WORN OUT?
Do you know when your tyres need replacing? Here's a few key indicators to help you out:
Cracked Rubber | Typically if you haven't used your bike in a while, the rubber can harden, crack, and will defnitely need replacing.
Worn Knobs | On MTB tyres, when the knobs wear low, you will have substantially less grip than you shuld have.
Bulges & Blisters | If the tyre degrades to the extent there are soft spots that bubble up, it definitely needs replacing.
Nicks & Cuts | Keep an eye out for small cuts, especially on road tyres. This is an area to watch out for, but not necessarily a need to replace immediately.
Flat Spots | On road tyres, periodically check the roundness of the tyre. If it starts getting flat, it's wearing thin & needs replaced.
Punctures | Multiple punctures usually means it's time for a new tyre.
OUR PICKS
OK, enough blethering! Here's some of our favourite tyres from across our range:
ESSENTIAL TOOLS
Some tools make changing tyres a lot easier: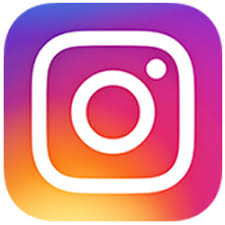 Share all your cycling adventures with us on Instagram! Follow along for the latest news, products, competitions and more
Alpine Bikes Instagram Home
Change Up A Gear
Alpine Bikes are proud to work alongside Trek Bicycles & Bontrager to bring you the biggest range of bikes, apparel and equipment in Scotland. Whether you want to test yourself on the road, feel the thrill of speed through the forest, or pack your bags for a big tour, we've got you covered. Pop into your local Alpine Bikes store to see the full range.
See More Trek