STOVE BUYING GUIDE
Cooking outdoors in an intrinsic part of the camping experience and at Tiso we understand that you need to have the right stove to work with. Whether you are cooking up a storm at a campsite or rehydrating your food on top of a Munro, the right camping stove will make all the difference.
This guide is designed to highlight the differences between the various categories of stoves and why these differences make them more appropriate for the various styles of camping. There are five main types of stoves that Tiso range – Personal Stove Systems, Fast and Light Stoves, Multi-Fuel Stoves, Family Camping Stoves, and Alcohol and Other Fuel Burning Stoves.
BUYING YOUR FIRST STOVE
CONTENTS
All-in-One Stove Systems
Fast & Light Canister Stoves
Multi-Fuel Stoves
Family Camping Setups
Alcohol Burners
Alternative Fuels
About Fuels
Essential Extras
FAQs
Shop For Stoves
STOVE SYSTEMS
If you are mainly boiling water for dehydrated meals and warm drinks, and it will be just you or one other person then a Personal Stove System could be a great option. These are amongst the most efficient stoves and allow the burner to screw directly into the top of a gas canister, and the cooking pot to attach directly onto the burner, meaning the whole system is connected, stable and sheltered from the wind.
Personal Stove Systems are designed to ensure maximum performance when it comes to boiling water rapidly, and are best suited for solo backpacking, wild camping, use at altitude, and four-season use.
Fast boiling time
Complete system including pot
Suitable for use at high altitudes and sub-zero conditions
Highly efficient burning especially in windy conditions when other stoves struggle
Compact & easy to use
Uses isobutane fuel canisters which can be difficult to find in remote parts of the world
Not ideally suited to cooking actual meals - mainly used for boiling water for de-hydrated food or drinks
OUR PICK | Jetboil Flash 2
Efficient, reliable, robust. This is a firm staff favorite offering fast boil times in a very user friendly design. As the name suggests, it's quick and efficient even in the breeze and with the lightweight pot, lid & stabiliser included, it's got everything you need for comfortable & light camping.
FAST & LIGHT
Fast and light stoves include top-mounted gas stove systems where the burner screws in directly to the top of a gas canister, and remote systems connected by a hose. For weight-conscious campers that are predominantly boiling water, Fast and Light Stoves tend to be the lightest and most compact stoves. However this doesn't mean that they are the least powerful, in fact they have been designed to be as efficient as possible. Ultralight and with a tiny pack size, you will hardly notice a stove like this in your backpack.
The canister stove is best suited for solo, ultralight backpacking trips, wild camping, and three-season use.
Ultralight
Very compact
Easy to use
Relatively inexpensive
No pot or accessories included
Can struggle in windy conditions (without optional wind shield)
Unregulated - efficiency of the stove drops in cold temperatures & higher altitudes
Uses isobutane fuel canisters which can be difficult to find in remote parts of the world
OUR PICK | MSR POCKET ROCKET 2
A design classic. Simple, extremely light & compact, and great value too. As a do-it-all stove the Pocket Rocket 2 suits any camper.
MULTI-FUEL
Multi-fuel stoves do exactly what they say on the tin (or bottle, or canister!); they can run on a variety of fuels including LPG gas, White Gas, Unleaded Petrol, Diesel, and Jet Fuel without having to change anything on the stove (check individual stoves for which fuel sources can be used). The top category choice for international travel, expeditions, and at altitude due to their reliability, multi-fuel stoves can be used with various different pots making them infinitely more versatile than other systems. Furthermore, the cooking set up has a lower centre of gravity than top-mounted gas stove systems, allowing you to utilize a windshield to maximise heat retention without the risk of the fuel canister overheating.
Best suited for: expedition use, mountaineering, international travel, cooking for larger groups, and year-round use.
Highly efficient in sub-zero & high altitude conditions
Cheaper to run than canister stoves
More sustainable than canister stoves (just top up the your fuel bottle)
Highly versatile as can run on many different fuel sources
Good for large groups - excellent stability is easier to use with larger pans
Bulkier & heavier than other systems
No pot or accessories included
More complicated to use compared to canister stoves
Requires maintenance to keep working efficiently, especially when switching fuels
OUR PICK | OPTIMUS POLARIS OPTIFUEL
The Optimus Polaris Optifuel is the benchmark for maximum versatiliy and ease of use in outdoor cooking. The Optimus Polaris delivers excellent cooking performance with LPG Gas, White Gas, Kerosene, Diesel, and Jet Fuel without having to change anything on the stove!

FAMILY CAMPING
Family Camping Stoves are more suited to adventures that don't take you too far from the car, where you want to replicate the experience of cooking in a kitchen, but outside. These stoves are generally bigger and sturdier with a wider base that allows you to use heavier pots and pans for elaborate meals and more diners. The burners also have a larger diameter in comparison to other stove systems, which ensures a more even spread of heat rather than a small hotspot in the middle that runs the risk of burning your food. Although portable they are not suited to be carried over a long distance.
They come in different shapes and sizes – from a single burner to two burners and a grill. This allows you to cook up a storm in the outdoors whether it's a romantic dinner under the stars or a cooked breakfast for 10.
Best suited for: campsite camping, car camping, group cooking, and three-season use.
Sturdier stoves with larger burners enable more elaborate outdoor cooking
Excellent for catering to large groups
Many different shapes, sizes & capacities to suit
Ideal for car, campervan or campsite camping use
Portable, but heavy and cumbersome - not suitable for carrying large distances
No pot or accessories included
OUR PICK | DYNASTY COMPACT II
The Go Systems Dynasty Compact II is a single burner, self-contained burner stove perfect for camping trips. Supplied with its own carry case, this single burner stove operates from a click in bayonet cartridge. It has wide ranging flame control and Piezo Auto-start ignition.
ALCOHOL BURNERS
Alcohol burning stoves are a popular choice amongst long-distance hikers due to the fact they are lightweight and compact. However, boil times are a lot slower than canister stoves such as the MSR Windburner and PocketRocket, but they are simple, dependable, and highly durable. Often equipped with a simmer ring to provide better temperature control and a screw lid to save any unused fuel, these are simple, safe and effective stoves.
Best suited for: wild camping, long-distance hiking, and three-season use. Alcohol burning stoves are also popular with Duke of Edinburgh Groups and Scouts due to their safe & container operation.
Extremely lightweight
Compact
Fuel is easy to source
Safe, quiet & contained
Excellent value
Can be bought as a set with pots & accessories
Slower boiling times than other stove systems
Less efficient in cold, windy conditions
Burns fuel relatively quickly
OUR PICK | Trangia 27 1UL
A 1-2 person cook set featuring everything you need to cook up fine dinner in the wild.
ALTERNATIVE FUELS
Stoves/Kettles that use naturally-sourced solid fuel such as sticks, pine cones, bark, dry grass, dry animal dung, etc. As long as you can forage some fuel then you will be able to boil water for dehydrated meals and warm drinks, irrespective of the weather conditions.
Best suited for: camping, fishing, trekking, hiking, car camping, base camp expedition use, backpacking, disaster kits, and four-season use.
Naturally-sourced fuels make them incredibly versatile
Come in a range of sizes from 1-2 people to groups at base camp
Boils quickly and efficiently
Reliable and low maintenance
Efficient in strong winds & adverse weather
Neither lightweight or compact
Fuel sources vary by location, but can often be scarce
OUR PICK | Kelly Kettle
Probaby the most comprehensive cookset we sell, offering all the extras in a neat package. For base camp use and feeding groups, the Kelly Kettle is hard to beat.
FUELS
A key consideration when buying a stove is what type of fuel it needs and how readily available that fuel is in the location you need to buy it.
Gas Canisters | Gas Canister Stoves use a propane/butane or isobutene mix cartridge that attaches by screw thread to the stove. Car Camping Stoves tend to run on butane/propane gas but have different attachments. Smaller stoves tend to be compatible with the classic gas cartridges. All canister stoves suffer a performance drop in cold weather. The colder the fuel, the lower the vapour pressure, and the lower the burner output. As far as the fuel, the output pressure in any canister stove is governed by the temperature of the gas inside the canister. As temperature drops, so does pressure. The result can be noticeably longer boil times. However, each brand uses different mixes to allow them to be used in a range of temperatures. So keep in mind the temperatures you are anticipating and buy an appropriate mix of gas. Gas is readily available in outdoor stores but as you go more remote you may struggle to find some, so stock up before your trip and remember that too much is better than none!
Multi-Fuel | These stoves can be powered by a variety of fuels including LPG gas, White Gas, unleaded petrol, Diesel, and Jet Fuel without having to change anything on the stove (check individual stoves for which fuel sources can be used). These fuel sources are often more readily available abroad than gas canisters, and work exceptionally well in severely cold weather conditions and at altitude, making them a popular choice for remote, high altitude expeditions. The downside is that burning some of these fuel sources can lead to yur stove needing to be cleaned and regularly maintained, and unlike canisters, can be messy decanting liquid fuel into the appropriate bottle.
ESSENTIAL EXTRAS
The right accessory can go a long way towards improving the efficiency of your stove:
FAQs
What is the most user friendly stove? In terms of all round use, the personal stove system is super easy to use, comes with all the accessories you need, and is highly efficient. If you're happy with dehydrated meals, this is probably the stove for you.
What stove is best for cooking actual food? For actually frying up vegetables, cooking bacon, etc, you should consider a Fast & Light, Multi-Fuel or Family Camping Stove. For more than 1 or 2 peple, definitely go with multi-fuel or family stoves as these are a lot more stable and great with bigger pans.
I'm going travelling. Which type of stove would be best? Breaking the world down very basically, standard gas canisters can be found all over the developed world. If travelling to Central Asia, remote South America or Africa, a Multi-fuel stove will give you more chance of finding fuel (& peace of mind).
Are Multi-Fuel stoves difficult to use? In a word, no. However they do take more care & preparation than canister stoves. Don't be afraid though - once you've learned the relevant procedures, they are very straight forward.
My child is doing the Duke of Edinburgh Award. What stove would be best? From a safety point of view, alcohol burners like a Trangia are extremely safe. However, a more efficient Fast & Light stove is still very safe to use and are more powerful, which matters a lot when waiting for water to boil!
What is the fastest boiling stove? From setup to that first cup of tea, the Personal Stove System is the fastest stove!
Where can I find out more information? Drop us an email, contact us online or pop into our stores to speak directly with the experts.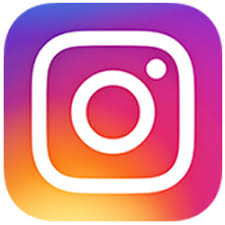 Share all your camping adventures with us on Instagram! Follow along for the latest news, products, competitions and more
Tiso Instagram Home
Camping At Tiso
We. Love. Camping.
Since Tiso opened its doors in 1962 we've been researching, testing & selling the best tents from the very best brands. It's the part of the outdoors we love the most. Pop into any of our stores to get expert advice from our knowledgable staff, and shop the best range of camping kit in the UK.
Photo by Rachel Keenan | rkeenanphotography.com | IG
See Our Camping Range
>