HYBRID BIKE BUYING GUIDE
As the name suggests, hybrid bikes offer a bit of everything. They're light enough to pedal easily, efficient for riding on tarmac, comfortable enough for rough roads, strong enough for light off-road use, and super practical if you want to carry luggage or shopping. Here we have a look at some of the options in the world of hybrid and leisure bikes.
CONTENTS
Types Of Hybrid Bikes
All-Rounder
Sport
Leisure
Sizing
Considerations
Electric Bikes
Our Picks
Shop For Hybrid Bikes
TYPES OF HYBRID & LEISURE BIKES
Despite their general versatility, some hybrid bikes specialise more than others. If you are only riding on tarmac and paved surfaces, suspension isn't really required. Whereas if you want maximum versatility, a bike with larger volume tyres and suspension could be really handy. Let's have a look at the options.
ALL-ROUNDER
The all round hybrid bike typically features a front suspension fork, mixed tread tyres and a comfortable, moderately upright riding position. This is the type of bike you could ride anywhere, from roads, bike paths and canal tow paths to country lanes, farm tracks and even forestry fire roads. It's tough enough to fit a myriad of accessories, from mudguards and racks to a child seat, and can cope with just about anything you throw at it. As a general bike, it fits the bill perfectly, being equally adept at weekend rides with the family, daily commuting or even touring.
SPORT
A sport hybrid bike effectively sacrifices some of the capabilities of the all-rounder to save weight. With narrower tyres and no suspension fork the sport hybrid is faster and more efficient for riding on roads and paved surfaces. The riding position is also a little different, bringing your weight forward a little, and being a little lower at the handlebars. This puts you in a more efficient riding position. All together, it makes the bike better for those using it for fitness, or for a specific purpose like commuting. If you think you'll be riding off-road with any sort of regularity, it's probably not the style of bike for you.
LEISURE
Leisure hybrids are exactly as they sound. A bike for short distance casual cycling, be it for pleasure, for work or for nipping to the shops. It's the type of bike you'll see everywhere on the streets of Amsterdam and Copenhagen. These bikes prioritise comfort and practicality. The riding position is quite upright for comfort, and great visibility in traffic, plus the bike will likely have a rack, mudguards, kickstand and other items that make transporting items easier. Frames often feature a very low top-tube, making the bike easy to mount and dismount, which is another boon for riding in towns and cities. Bikes of this shape are very much unisex and make riding in normal clothing, and making cycling a part of everyday life, considerably easier.

SIZING
All of our bikes listed online have a size guide included (based on the manufacturer's recommendation) which will give you a definite size for each model of bike. We can't list all the variables for every model of bike, so if you are at all unsure about sizing, give us a shout at hello@tiso.co.uk.
Some of our hybrid bikes come with different shapes of frame in the same model. From a traditional diamond frame, to a 'trapeze' style frame with a dropped top-tube, to an 'easy-entry' style with just one low slung tube making up the heart of the frame. All of these bikes are classed as unisex, and the sizing is consistent among the different shapes. When selecting a bike to purchase, frame sizes are typically a number. A number on its own refers to a standard diamond-shape frame, a number prefixed by a 'T' refers to a trapeze-style frame, and a number prefixed by 'EE' refers to an easy-entry-style frame.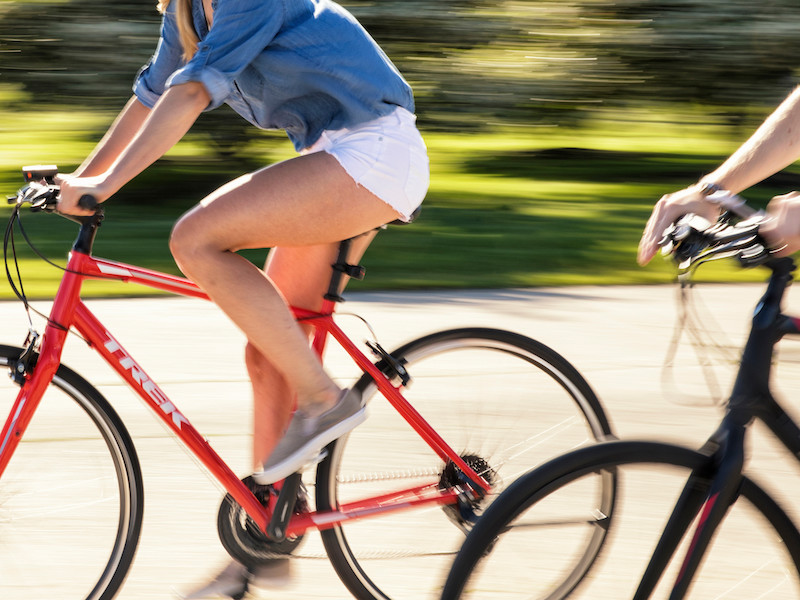 CONSIDERATIONS
So, you've decided what type of riding you want to do. What else should you look out for? You could easily get hung up about every component on the bike, but let's look at some of the most important decisions:
Frame: The foundation of every bike, getting the frame right is key. Consider the frame style - trapeze and easy-entry style frames are considerably more practical for everyday use while standard diamond shape frames are better for longer rides. Also consider what accessories you may want with the bike - make sure the frame has mounts for a rack or mudguards if you plan on fitting them.
Suspension: A suspension fork can improve comfort and traction, but at the expense of extra weight.
Gearing: Most bikes use standard gears featuring derailleurs and a chain. This is a common, robust system that is easy to maintain and offers a wide gearing range to suit a wide variety of terrain. Some hybrid bikes will come with hub gears. This is where all the gear options (typically around 8 gears) are located inside the rear hub using an arrangement of cogs. This means the outside of the bike has just one cog and a chain. This system is simple, super reliable, and cuts down on maintenance. Further to this, some bikes use a hub gear in conjunction with a belt drive instead of a metal chain. The belt has the advantage of being quiet, doesn't need oil, and lasts a lot longer than a conventional chain. This system is as maintenance-free as a bike can get, and is clean and quiet too. For regular commuting, it's an ideal system.
Brakes: The vast majority of hybrid bikes now come with disc brakes rather than traditional rim brakes. Disc brakes offer better performance in adverse weather and provide more clearance for larger volume tyres and\or mudguards. Brakes will either be cable or hydraulically operated. Hydraulic is more powerful, more reliable and generally better, though more expensive. Cable is easier to maintain, though needs more looking after, and considerably cheaper.
Tyres: As the main contact point of the bike, tyres are vitally important. Mixed tread tyres allow you to ride on rougher roads with more confidence and control, while slicker tyres are more efficient and faster on paved surfaces. Look out for tyres with puncture-resistant casings which can help prevent any mechanical episodes during a ride. Wider tyres are more comfortable and reduce vibrations while narrower tyres are typically faster as they have less weight and contact area with the ground.
Accessories: Fitting racks, mudguards, bottle cages, kickstands, lights and other accessories can take your bike from being functional to ideal. It's worth checking these accessories can fit your bike, and also budgeting for them.
ELECTRIC BIKES
In the last 5 years, electric bikes have taken off in a big way. Advances in battery technology and more powerful motors mean that the current crop of electric bikes are astoundingly capable, enabling you to ride further and faster. So what should you look out for when choosing an electric bike? All the considerations listed above are still relevant, but there are a couple of additional things to look out for:
Battery: The battery is probably the single biggest consideration. The bigger the battery, the more range (this is measured in WH – 250-500WH is standard) but also, the more capacity a battery has the heavier it will be. You can often buy replacement batteries but these are very expensive (around £500) so getting it right when you buy the bike is key.
Motor: As the motor on most e-bikes is integrated into the frame, it's not something you can change further down the line, so getting it right when you buy the bike is important. All manufacturers use an on-board computer to control the power to provide a natural feeling, so the power comes gradually and not all at once. It's worth pointing out some different systems too: Cannondale use a motor built into the rear hub. This is a lighter system than the usual motor, and means the bike looks a lot sleeker without the enlarged tubes of typical electric bikes.
OUR PICKS
Here's a few of our favourite hybrid bikes from across our range: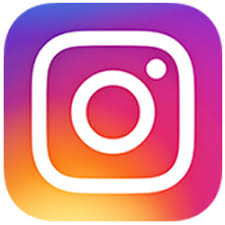 Share all your cycling adventures with us on Instagram! Follow along for the latest news, products, competitions and more
Alpine Bikes Instagram Home
Change Up A Gear
Alpine Bikes are proud to work alongside Trek Bicycles & Bontrager to bring you the biggest range of bikes, apparel and equipment in Scotland. Whether you want to test yourself on the road, feel the thrill of speed through the forest, or pack your bags for a big tour, we've got you covered. Pop into your local Alpine Bikes store to see the full range.
See More Trek