SKI BOOT BUYING GUIDE
The right pair of boots can make or break your time on the slopes. Get it right and you can ski to your heart's content in comfort and control. Get it wrong and each run can be a battle to keep going. Here's our guide to picking the right pair and finding the optimum fit.
Before we get into the details, check out our boot fitting video where we follow newbie skier and Blues Team member, Helen, when she goes for her first ever boot fit:
THE START | CONSIDERATIONS | FITTING | BOTTOM LINE | BOOK YOUR FIT
THE START
When deciding on ski boots, it's a good idea to think about what you want or need beforehand. If you're a beginner, we'd highly recommend coming to one of our shops to get the expert advice from our staff. If you're a seasoned skier, we'd still recommend coming in store to get the benefits of a full fit, but you should have an idea of the features you need, and what you have skied in previously. Think about:
Budget: There's a vast difference in price between ski boots, varying by their intended use, features, materials, skier level and more. However, you should seriously think about saving some cash for the extras that really make a difference:

- Custom or supportive footbeds can really enhance comfort and control
- Boot bags keep your boots safe in transit and storage – well worth it when investing several hundreds of pounds.
- High quality socks. Don't underestimate the difference a good sock can make. Modern ski boots have insulated liners , so you don't need super thick socks for warmth – start thin and aim for a precision fit rather than bulking out.

What You Want To Ski: Touring boots with walking mechanisms might be the height of cool, but if you aren't really heading out touring, it's a lot of wasted tech and time. However, there's nothing to stop touring boots performing well on the piste so you can have a versatile option for the future. Fit counts for more than tech – prioritise comfort and you won't go far wrong.
Timescale: Buying boots just before your annual ski holiday is a risky business. If possible, allow time to wear your boots indoors – the more you wear them, the better the liner will mould to your feet and the more comfortable you'll be. Get along to an indoor slope for some ski-time too before heading to the big mountains.
Customisation: If you're struggling with fit, either in new or current boots, you can consider customising them. Whether that means re-moulding liner boots, grinding plastic shells, heating shells, adding heel lifts or a dozen more alterations, make sure to pop in store where our staff have the experience to help get you the perfect fit.
CONSIDERATIONS
Choosing the right boot means balancing a number of factors:
Stiffness: Broadly speaking, stiffer boots are more performance orientated. The stiffer shell is harder to bend the boot forward and so transmits more feel and power through the ski, giving more control. A men's boot is typically rated from 80 – 130, and a women's from 70 – 110. More advanced skiers will benefit from the increased stiffness which really comes into its own at higher speeds and more demanding terrain. Softer boots perform better at slower speeds and so suit less experienced skiers. A final consideration here is weight: regardless of ability, a stiffer boot might be required for heavier skiers; conversely, for lighter skiers, a more flexible boot might bring the best performance.
Last: Ski boots often provide a measurement of the width of the last. This is the measurement across at the widest part of the boot and allows you to compare boot widths, however: not every brand measures in the same way so this shuld be a loose guide only. An in-store fitting specialist will naturally take this into account when recommending boots, but when researching or buying online, it's a useful way to compare fits between different models.
Liners: Virtually all ski boots use custom liners. These are typically insulated to keep you warm, and designed to mould to your foot. This process is often done via an oven kept in-store and should take up the excess space between the liner and shell when fitted back into the boot.
Shells: Many ski boots have customisable shells. By applying heat, the shell itself can be moulded around your foot providing even pressure and eliminating hot spots. There is also the option of grinding some of the plastic in particularly problematic areas.
Strap: The Velcro strap at the top of the boot is the final tightening process. A wider strap helps cradle the leg more effectively, which is great for advanced skiers. A thinner strap gives a bit more room for maneuver and suits less experienced skiers.
THE ACTUAL FITTING
Unlike a pair of shoes, fitting ski boots can take a bit of time. First up, consider footbeds. Like virtually all footwear in the world, ski boots don't come as standard with particularly supportive footbeds. If you know you have high arches or have suffered with foot pain previously, a performance footbed is a must. Even if you haven't suffered foot pain before, a high quality footbed increases performance on the slopes and should be a big consideration.
At first, ski boots can feel too short and tight, even having measured for size. By flexing your ankle a little your heel will slide back in the boot freeing up some space.
Keep the boots on for around 10 or 15 minutes to let your body heat soften up the liner. The liner will then compress in places as your feet continue to move around. At this point your toes should feel just about at the ends of the liner in a very snug fit. Make sure the buckles are not overly tight – the fit should be sufficiently good without increasing pressure through the buckles.
Key to comfort is to eliminate movement within the boot, so your heel should feel very secure when simulating skiing positions. Ski boots often loosen over time so a snug new boot is good – try not to be tempted into sizing up unless the length is causing issues.
The start of the fitting process: discuss your needs, measure your feet and analyse your arches by our professional fitters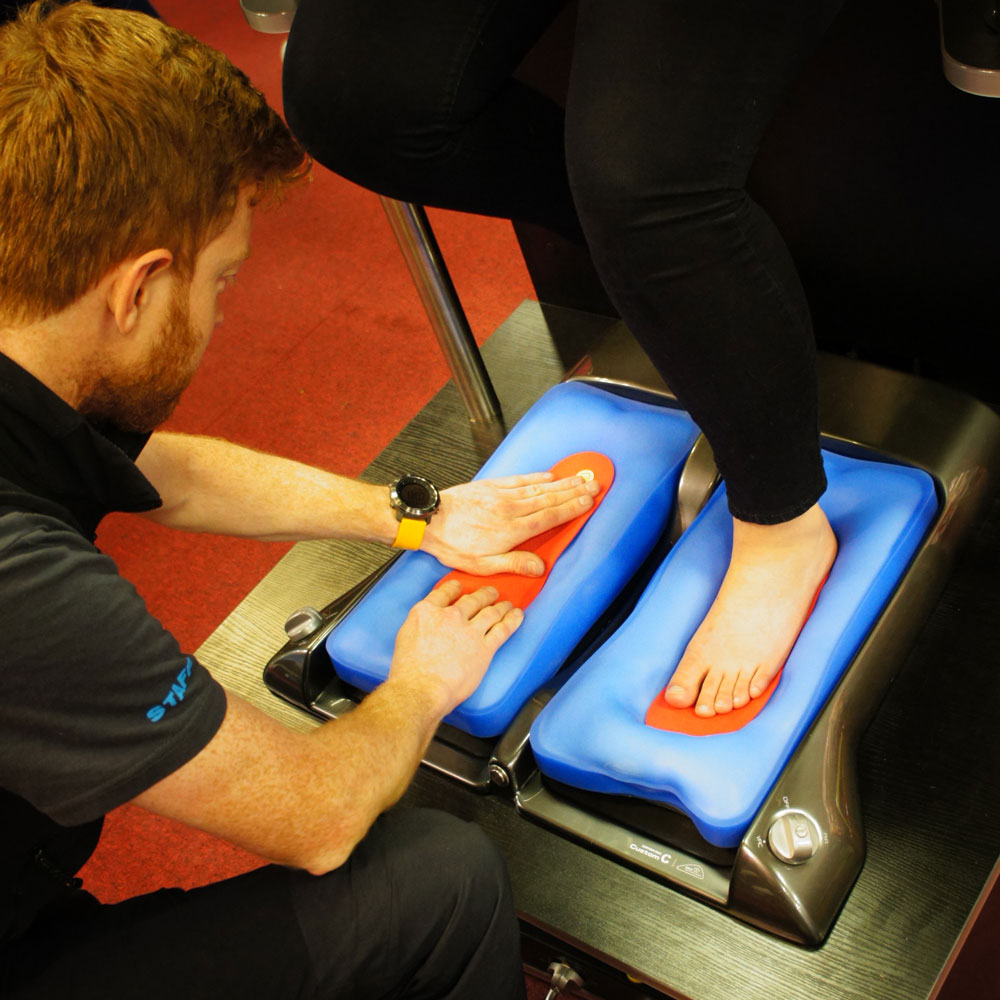 Insole moulding. The right insole to match your foot will enhance your skiing non end
Testing for movement and fit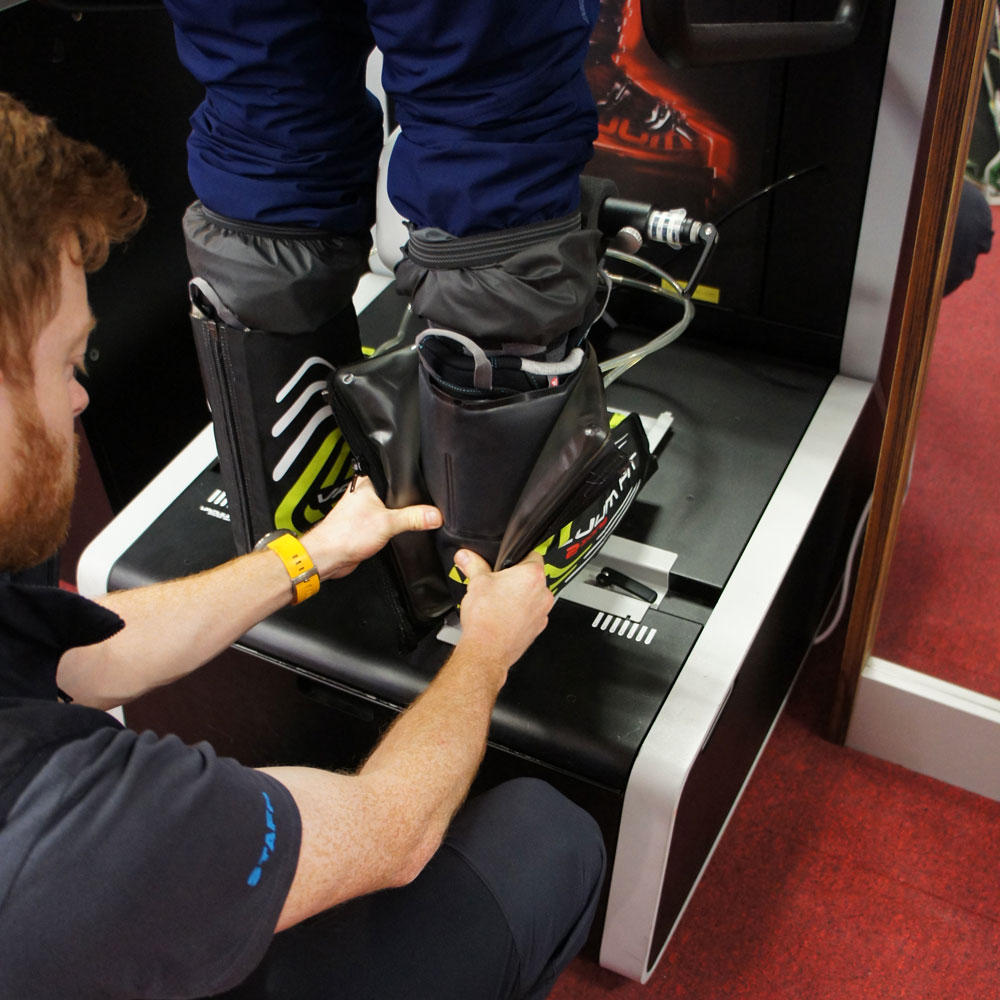 Fischer's unique heated Vaccuum fit moulds the entire boot to your foot
A happy customer with a perfectly fitting boot!
THE BOTTOM LINE
If you take away one thing from reading this guide, it should be that there's no substitute for coming into one of our stores and getting a proper (free) boot fit from our expert staff. Feet are very personal, everyone is different, and just because a boot is great on paper, look the business or has won loads of reviews, it might not be for you. It's also worth saying that you can ski just about anything in just about any boot - prioritise comfort over technical features and you'll come away smiling.
FIND YOUR FIT
Pop in store or book a fitting appointment with our in-store experts. With stores across Scotland, and years of experience fitting boots for every skier, from racers to tourers, beginners to pros, we've got the knowledge, experience and equipment to take your skiing to the next level.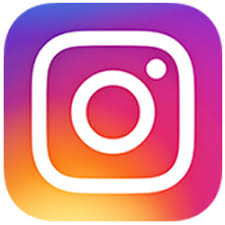 Share all your skiing pics with us on Instagram! Follow along for the latest news, products, competitions and more
Blues Ski Instagram Home
Get Your Ski On
Skiing is in our blood. Since 1977 we've been supporting budding racers & Olympic athletes, ski tourers, mountaineers and everyone who loves the thrill of skiing. Find all the kit and knowldge you need in our Blues Ski stores, located within Tiso shops across Scotland.
SHOP OUR SKI RANGE
>