Ten Tree | Inspired By Nature. Made By Nature
Tentree believe that big changes start small. For two Canadian entrepreneurs, their desire to reforest the Earth started with the clothing brand Tentree. Since its germination they have planted more than 30 million new trees, with 10 trees planted for each purchase
Founded in 2012, Tentree makes lifestyle clothing for the outdoors - whether you are a city dweller or a die-hard mountain hiker, their clothes can be worn interchangeably. With sustainability and an ethical mindset at the heart of the company, founders and customers they are able to plant 10 new tress for every purchase made. Since its germination, they have planted more than 30 million new tress with an aim of 1 billion by 2030.
Sustainable Materials
With the fashion and textile industry at the top of the list for pollution as well as being the largest consumers of natural resources, tentree are committed to making products from sustainable materials whilst being fully transparent about their impact.
Tencel - A solution to saving our waters. Tencel is a wood pulp fibre from sustainably and responsibly managed forests that features throughout tentree's seasonal collections, including their signature t-shirts and lightweight clothing. A naturally soft, long lasting and sustainable material, it is also smooth and safe for sensitive skin. Produced in a closed loop chemical process, Tencel is one of the numerous ways the brand is committed to protecting the environment.
Recycled Polyester - Say goodbye to "single use" plastics. Tentree works with companies like REPREVE to collect PET single use drinks bottles and gives them a new life in your wardrobe. Durable and comfortable recycled polyester fibres produce some of the most comfortable materials for wear, such as fleece jumpers and hoodies. What's more, by giving post-consumer waste new life it lessens the need for virgin polyester fibre to be produced from fossil fuels.
Organic Cotton - Totally natural. Organic cotton is grown without harmful pesticides, herbicides and GMO seeds, using 90% less water and reducing CO2 emissions by 45% compared to conventional cotton farms. Organic growing techniques also helps to sequestre carbon from the air into the soil as soil health improves. Organic cotton is safe to wear on sensitive skin and its light and comfortable material leaves you feeling good.
Hemp - A fibre that's been around all along. Hemp uses far less water than conventional cotton and yields far more fibre. As a clothing fibre, it is durable and breathable. By using hemp in their fabrics, tentree are being kinder to soils on our planet
Buy one plant ten. By Starting a company that plants trees for clothing, rather than the other way around, tentree has created a sustainable business model with which communities are thriving on. The tree planting "projects is can be small or large in scale. Their large scale projects can involve the plantation of over two million trees with the aim of limit erosion along a coastline. The smaller planting projects might involve planting twenty trees in a community space. Regardless of whether the projects are large or small, they are all important. Such planting projects in Cambodia, Mexico, Tanzania (and many more!) has created sustainable jobs where there were none.
The bib design is even better for winter riding. Winter bib tights means you get an extra layer of fabric, often fleece lined, around your kidneys which do a brilliant job of keeping you warm when the weather is cold.
Ethical Manufacturing And Beyond
Tentree applies the same values of transparency and sustainability to the people who make their clothes as they do to the management of their planting projects. Proud to be a certified B-Corporation, they uphold the highest regard and respect for their employees, communities, and the environment. Tentree have also joined forces with many well respected NGOs including the Eden Reforestation, Trees for the Future, Plant With Purpose, and One Tree Planted. These principles and collaborations ensure that all the people who work with tentree are respected, valued, and feel safe. Recently, they've added a Factory Ledger to their website listing all of their supply chain factories and if any are covered under third party social compliance, such as Fair Wear Foundation and Fair Trade
Beyond making clothes to wear anywhere and saving the planet, tentree has fostered a large online community with a shared love of nature. In February 2022, Tentree had 2.3 million Instagram followers. When the company posted a picture of a tiny tree with the promise of planting 500,000 trees for 5 million likes, it became the third most popular post on Instagram of all time.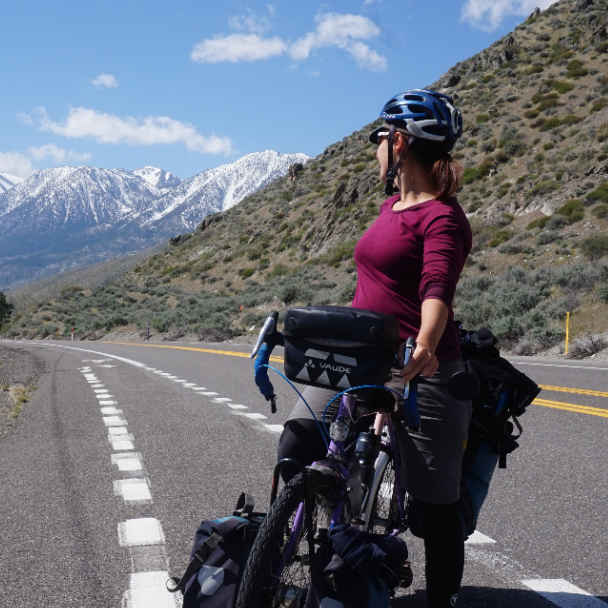 by Helen Langridge
Helen is a Digital Merchandiser in the Tiso Office. She lives for exploring the world by bike.