v
Which Vango Family Tent is Right For You
With such an array of tents in their repertoire, choosing the right tent from Vango can be a tough choice. There are plenty of tents to cater for all families on all kinds of camping adventures and we're going to be helping you choose the right one for you today!
The Best 'One Adult, One Child' Tent
If you're taking a camping trip for two, just one adult and one child then a two-person tent should be all the room you need, particularly as they're designed for two adults which means you should even have extra sleeping room if one of the campers is a child!
Vango have a fantastic selection of durable and spacious two men tents, five of which we have available for purchase here at Tiso. In particular, the Vango Delta 200, Vango Nevis 200 and Vango Scafell 200 come highly recommended as comfortable and reliable two-man tents and they're affordable too ranging in price from £110 - £199.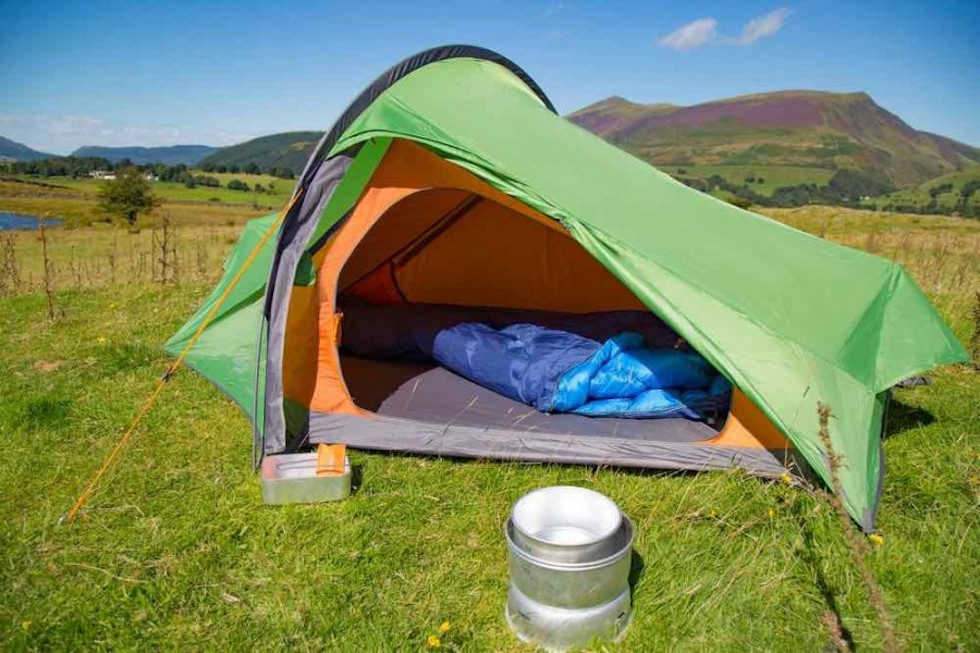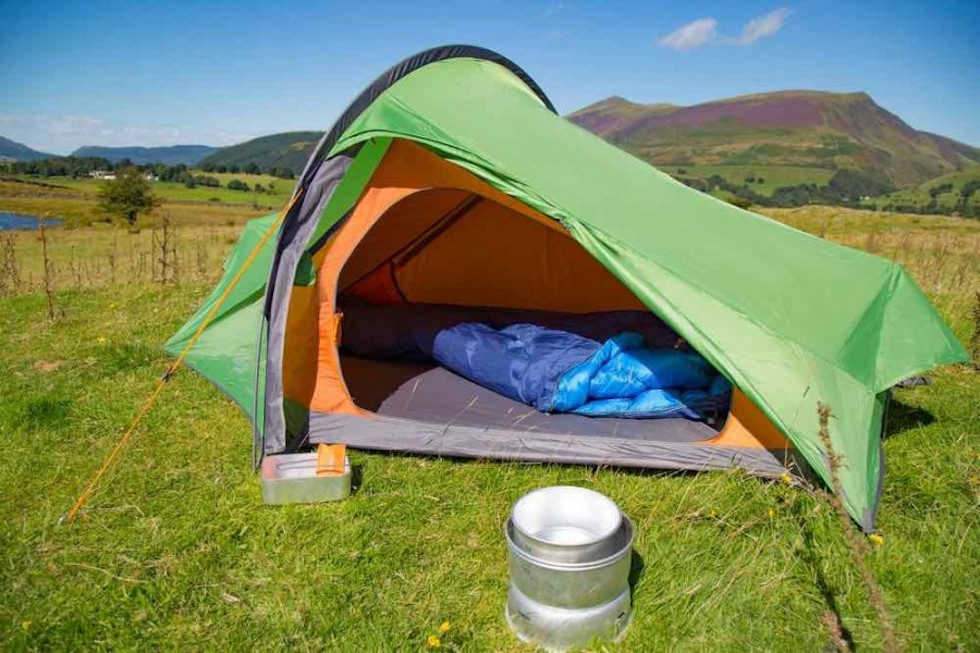 The Best Small Family Tent
One parent and one child? Two parents and one child? One parent and two children? If you're a family of two or three looking to enter the world of camping, a smaller, three-person tent is the perfect fit for you.
Here at Tiso, we sell three 3 person tents from Vango, ranging in price from £80.00 to £250.00. Although designed to sleep three people, if you're camping with children, these tents will all feel extra spacious as the allocated room per person is designed with fully grown adults in mind, so when camping with kids, you'll get that little extra room to move about.
Both the Vango Beta 350XL and the Vango Scaffel 300+ tent are designed to offer a separate sleeping space and living area which is an ideal situation for many families, particularly with young children as it allows for room to relax and play outside of your sleeping space.
The Best 'New to Camping' Family Tent
Decided to try camping for your family holiday this year? Not sure what you're doing when it comes to getting the tent up and running? One of Vango's inflatable tents is the easiest option for the 'new to camping' family.
Available at Tiso are two 4-person inflatable tents from Vango which are perfect for two adults and two children or one adult and three children, however, these can sleep up to four fully grown adults if you have older children.
The Vango Santo Air 400 from Vango is a new model and is designed to be their best inflatable tent yet. Constructed to make camping easy, even with children running around, this quick to inflate 4-man tent does a lot of the pitching for you whilst still having a rigid and strong structure which is essential in any family tent.
A front porch area leads into the main sleeping compartment, providing extra room for socialising or storing belongings.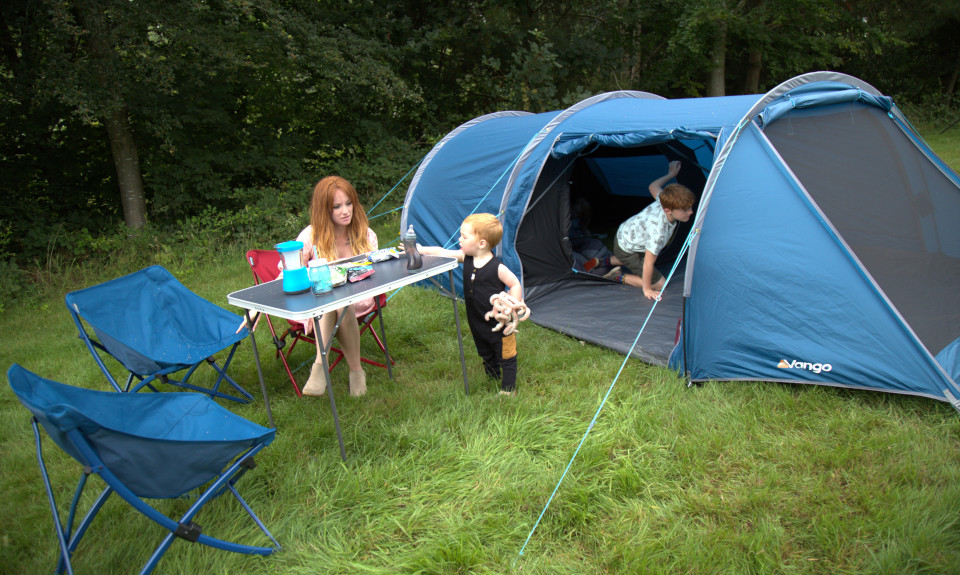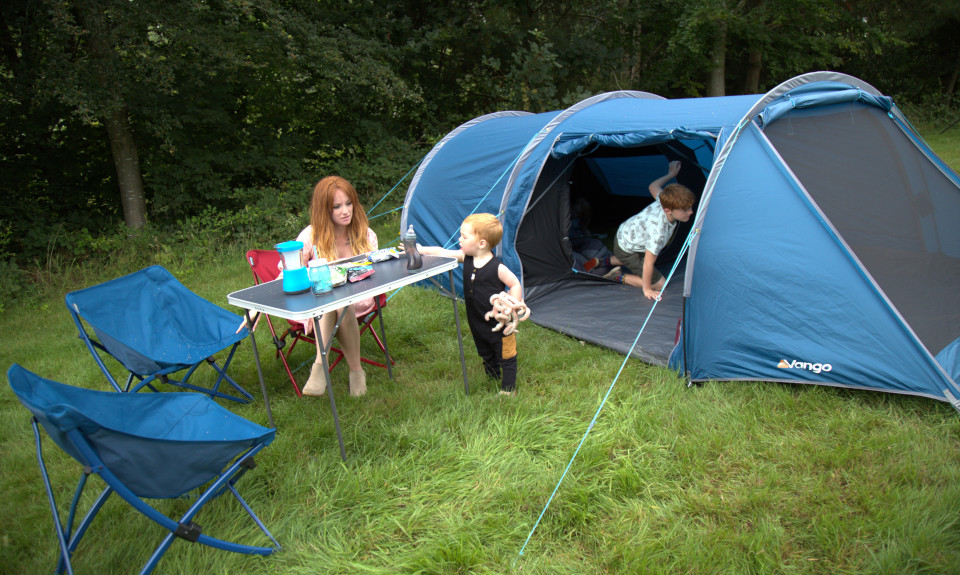 The Best Large Family Tent
Whether it's two adults and three children or one adult and four children, if you're a larger family looking for a spacious and comfortable tent for your camping holiday then the new Vango Amalfi 500 tent is the perfect option.
An easy to pitch 5-person tent with plenty of room to sleep 5 fully grown adults as well as having a generously sized living/storage area separate to the sleeping compartment, the Vango Amalfi 500 is high in quality and performance.
So, whatever size of family you are or what your needs are when it comes to your perfect tent, Vango are bound to have the right camping accommodation for you!