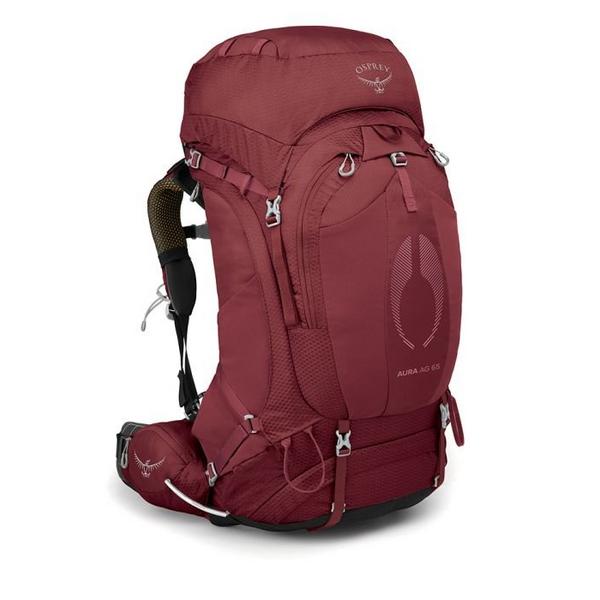 Tents
Let's start with your shelter for the night.
Whether you are camping solo or as a duo, you want a tent that is lightweight yet, tough enough to withstand varying weather conditions and continuous use. When carrying all your kit, you want a tent that is compact with a small packed size. You should also look out for the hydrostatic head of your tent, as this will determine how waterproof the tent will be - the higher the number, the more waterproof it is.
There are other options for shelter when wild camping such as bivys or tarps, however, we recommend starting out with a tent.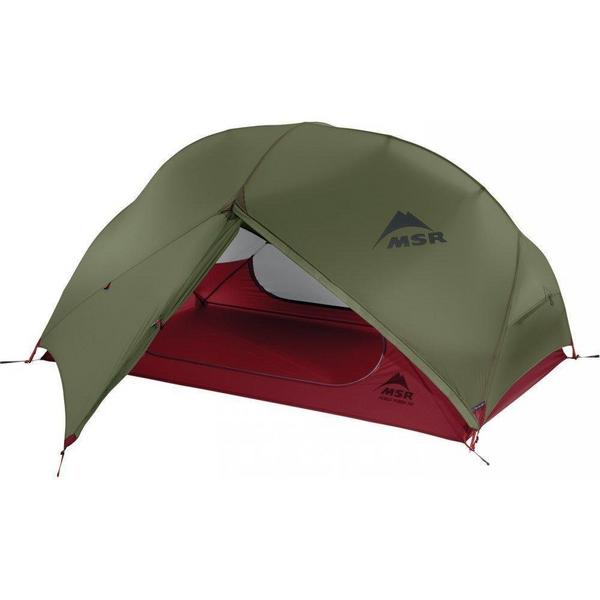 The MSR Hubba Hubba NX 2-Person Tent is a hugely popular two-person tent as it balances an excellent weight to space ratio. Although this tent is super lightweight it doesn't compromise on weather protection. Ripstop nylon is used for the flysheet and a 1200mm hydrostatic head ensures you get a water-tight tent with good ventilation.
For further reading, read our Review of the MSR Hubba Hubba NX2!
For further reading on our wild camping tents, check out our buying guides for Top Solo Tents and Top Duo Tents.
Or watch our Video on long-time Tiso staff favourites Hillreberg's Nallo 2 and Nallo 2 GT:
Sleeping Bags
Sleeping bags are an important piece of kit. They are essential to maintaining your core body temperature as night falls. Like tents, it is important to consider what specifications meet your needs in terms of the weight and pack size of a sleeping bag.Down filled sleeping bags offer excellent pack size and weight to warmth ratio, however, synthetic filled sleeping bags are more affordable and can be easier to care for.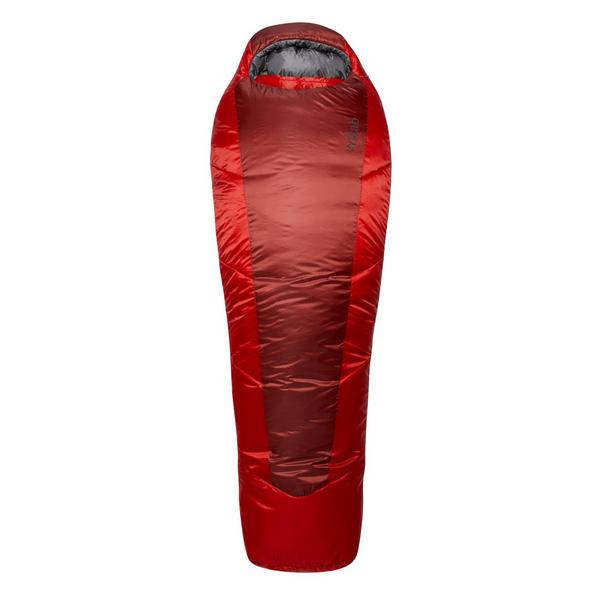 Rab's Solar Eco 3 Sleeping Bagis made from 100% recycled materials and is equipped with a durable water repellent coating made without harmful fluorocarbons. A resilient and durable sleep system, the Solar Eco 3 features a concertina construction to trap air and increase warmth, it is best suited to camping, backpacking and mountain trekking in colder, changeable weather conditions. Weighing in at just 1.249kg and with a pack size of just 40 x 22 cm, the Solar Eco 3 comes with a handy compression bag, great for travelling light.
Sleeping Mats
Now, the key to the perfect night's sleep, is a comfy sleeping mat!
Sleeping mats come in all different shapes and sizes but their main purpose remains the same: to provide a comfortable sleeping platform and offer some insulation from the ground underneath.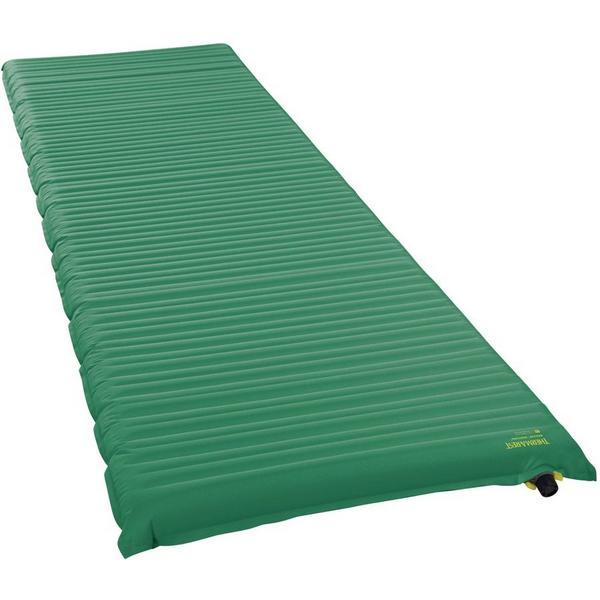 Stoves
When you have been out all day, the last thing you want for dinner is a flattened sandwich. Using a small personal stove is a great way to have a hot, cooked meal.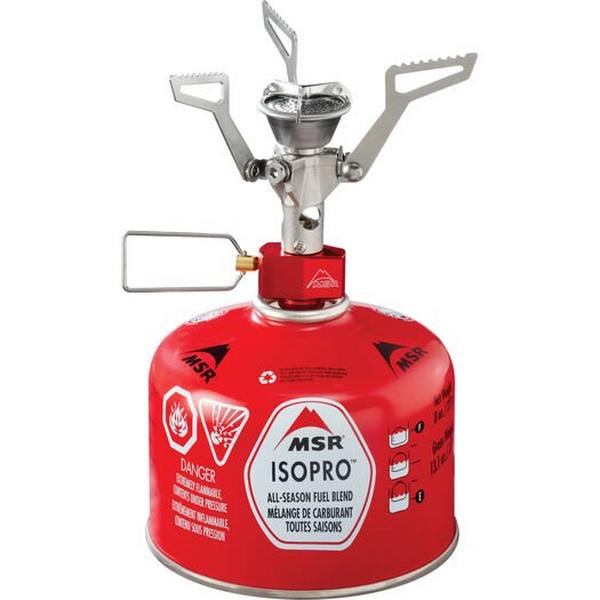 The ultralight MSR Pocket Rocket 2 stove can boil 1 litre of water in 3.5 minutes. This stove is perfect for wild camping adventures when space and size are crucial.
... or Stove Kits
Often overlooked, pots are just as important as the stove for a successful outdoor dinner. Pots and pans come in all shapes and sizes, so you want to choose something with a decent water capacity that won't be awkward to stash in your backpack.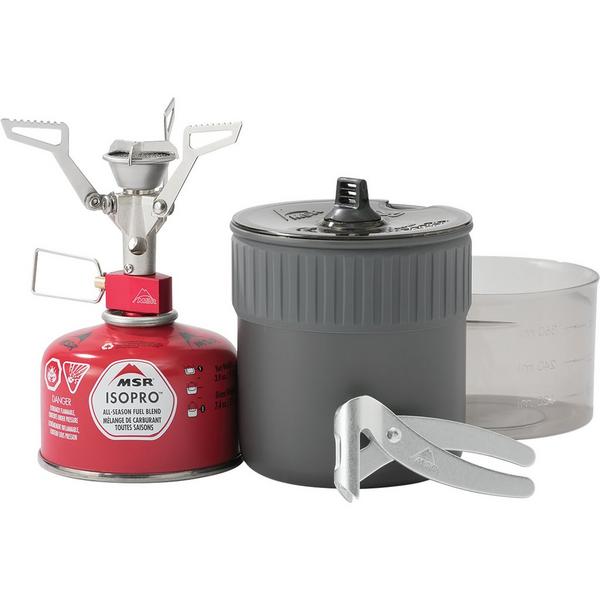 The MSR PocketRocket 2 Mini Stove Kit is an exemplar of functionality.
Weighing less than 300g, it is an ultra-compact kit that saves on weight and space. Everything you need fits effortlessly together, including the stove and gas meaning no space is wasted. Use it to make coffee, boil-in-the-bag meals, or homemade pasta dishes – the options are endless!
Lighters
Light your stove with a fire starter and you needn't worry about soggy matches!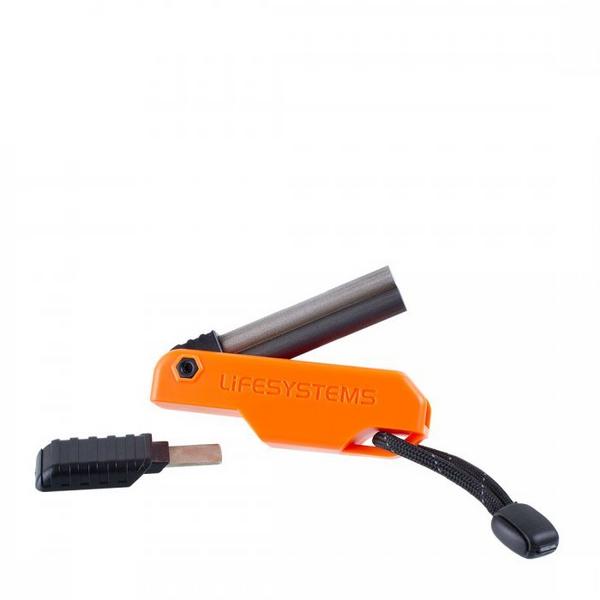 This Dual Action Fire Starter by Lifesystems will be your best friend for igniting fires in all conditions. You no longer need to worry about snapped matches filling up your pockets.
Food
It's all very well having the kit to rustle up a tasty campsite meal but how do you take all the ingredients? Some people like to stick to traditional instant noodles and pasta. This is great and can easily hit the spot after a long day outside. However, if you want to spice up your dinner or intake maximum calories, why not try some of our freeze-dried meals? Lightweight, nutritionally balanced and delicious, these meals only require boiling water to prepare.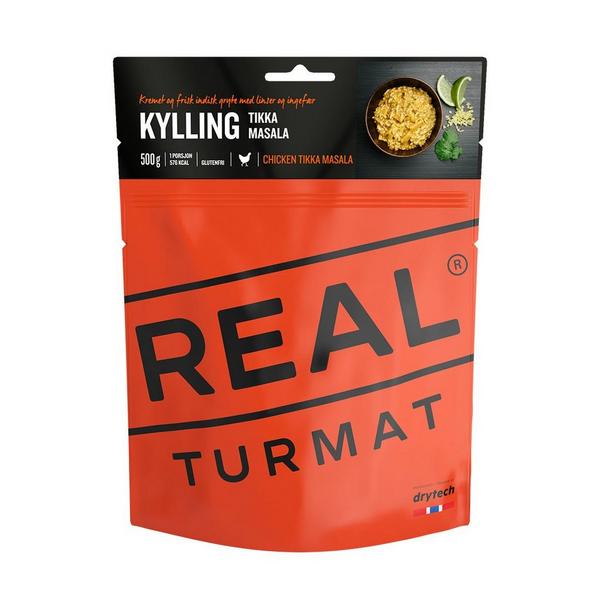 How does a Real Turmat Chicken Tikka Masala sound?
Real Turmat is a Norwegian company that makes high-quality freeze-dried expedition and wild camping food. They make it easier to enjoy tasty food outdoors. Easy to carry, easy to prepare. Just add hot water.
Don't forget you'll need something to eat it with too! Like this Light My Fire Spork
Toilet
As previously discussed, without access to public toilets you'll need to dig a hole for your human waste, for this, a trowel will come in handy!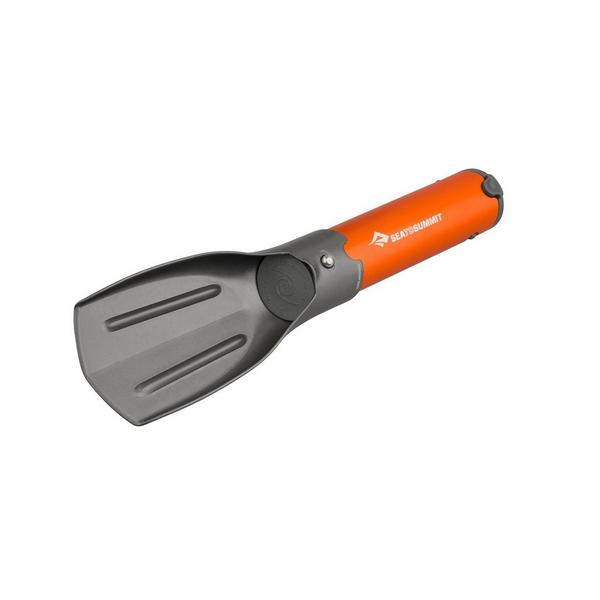 Sea to Summit's Pocket Trowelis durable, lightweight and compact. Constructed from strong reinforced nylon this trowel is equipped with a clever handle that retracts back into the blade to save space in your backpack, it is ideal for practising 'Leave No Trace' principles whilst wild camping. Furthermore, there is a handy storage compartment within the handle that can be used to store toilet paper.
Emergency Supplies
We often get comfortable visiting the hills, but no matter your experience, it is always important to be prepared for an emergency.
Here is a list of the extra bits'n'bobs we think are important to include on your mandatory kit list.
Emergency Shelter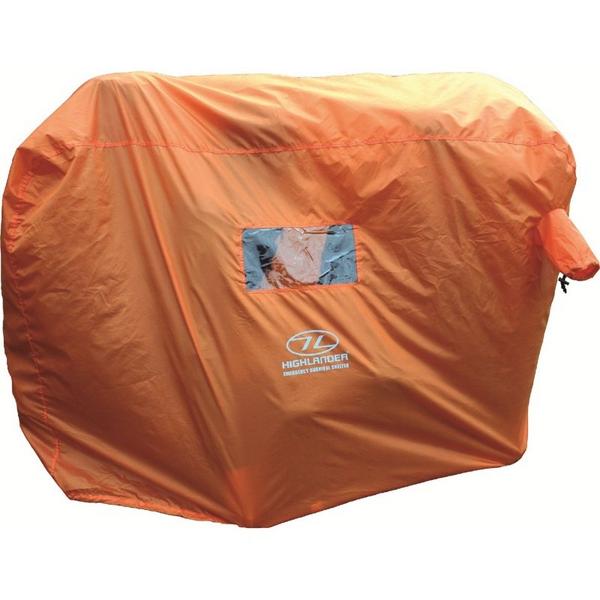 You don't want to ever have to use it, but you'll be glad to have it with you when you do. Lightweight, windproof and sometimes waterproof they are a must for staying safe in the outdoors.
First Aid Kit
The best way to carry all essential items that enable you to deal with common injuries effectively. This Camping Specific First Aid Kit is recommended by the Duke of Edinburgh Award.
Treatments for burns, cuts, grazes, blisters and other minor injuries is important in preventing infection and this pack provides the basic first aid items.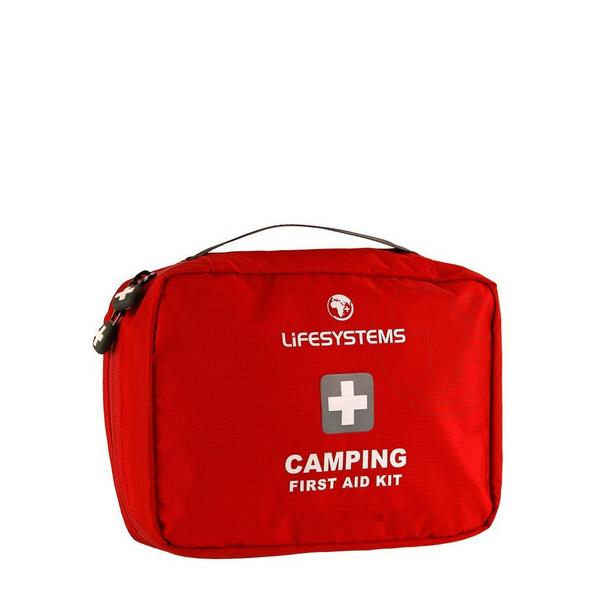 Map & Compass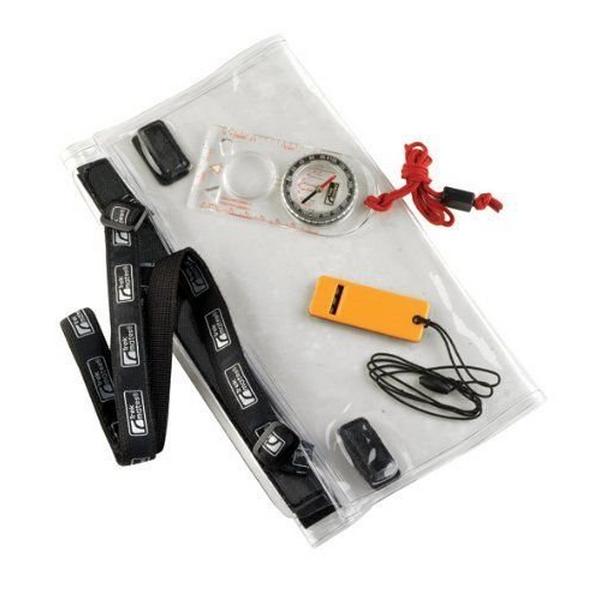 A sure way to know where you are and where you are going. A map and compass are essential for avoiding dangers without relying on modern technology.
Using a plastic, clear case stops your map from becoming illegible in the worst of weathers and comes with a handy cord to hand the whole thing around your neck.
Headtorches
Ideal for early rises before the sun or setting up camp in the dark. A headtorch is an absolute essential for any outdoor activity - save your phone battery for what you really need a phone for.
The rechargeable Petzl ACTIK CORE headlamp offers 450 lumens of power, which, along with its multi-beam design, makes it ideal for dynamic outdoor activities like mountaineering, running, hiking and backpacking. It comes with a rechargeable battery that fits most Petzl headtorches.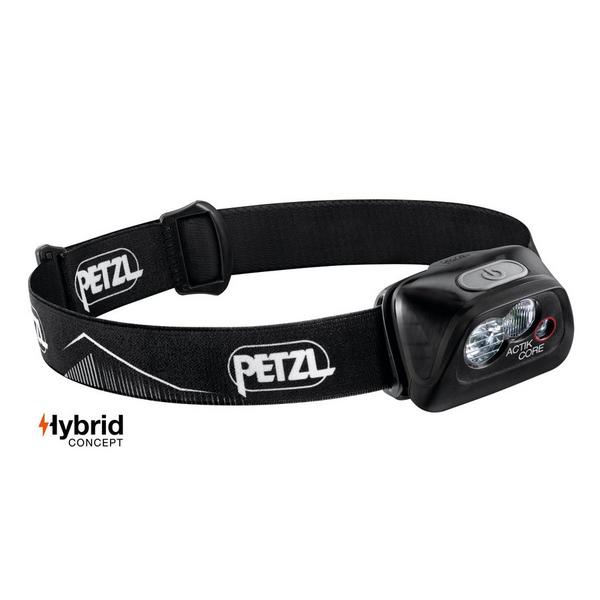 Water Purification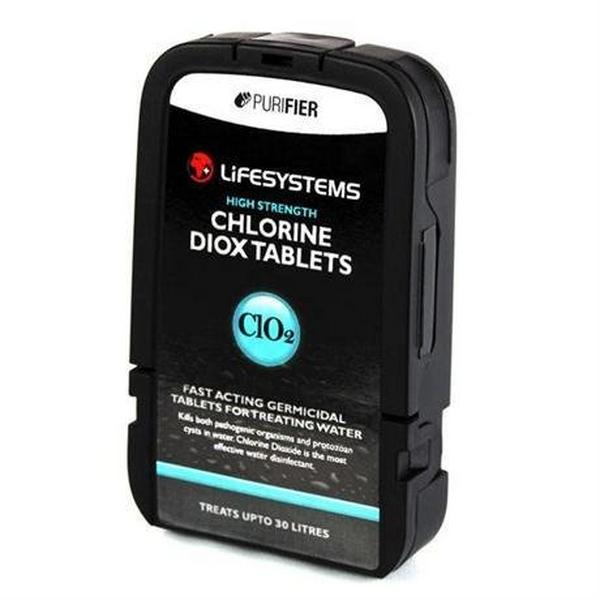 Instead of boiling water to keep it clean, pop some water purification tablets in your bottle to keep your water clean and refreshing.
If you find the taste particularly offputting, there are larger water filters available to filter your water before you put it into your drinks bottle.
Wild Camping offers the mind a place to switch off and enjoy life. It strips life back to basics and encourages you to connect with nature. Whether you have summit camped all your life or you now want to explore outside the comforts of a traditional campsite - there is a wild camping adventure awaiting you. As you can see, there are some crucial pieces of kit to consider when it comes to wild camping safely. If done properly and responsibly, the kit will look after you and you will end up with some great stories to tell!