Tiso Tips

How to get into Winter Hiking and Mountaineering

Are you the type of person that loves exploring Scotland's lofty Munros, Corbetts, and Grahams in the summer? But do you find that as soon as November hits you hang up the hiking boots until the snow melts and the days get longer? We're here to help you change that! We believe that winter is the time of year when Scotland's natural beauty can be its most spectacular, and when some of the most exciting adventures are to be had. To help you find your feet in getting the most out of the snow, we are going to share some know-how and help you find the right equipment to get your New Year launched with New Adventures.

Stepping out onto the hillsides in winter can be a daunting challenge at first. You should be aware that the tracks you safely follow in summer can be completely hidden by snow, navigation can be tricky, and calling Scotland's weather patterns fickle would be an understatement at best. On top of the added kit requirements, do these feel like some of the reasons that might be holding you back?
Prepare for the Route
When thinking about where you want to begin to start your journey in winter-walking, it's cruical that you do a bit of research first. We stock a huge range of maps and guidebooks that offer detailed and high-quality information on Britain's mountains and beyond. Walk Highlands is also a fantastic resource for finding Scottish trails with difficulty grades (summer conditions), route maps, and community reports.
Once you have found a route you want to explore, it is vital that you then assess the suitability of your desired route for your own skill level, and importantly the weather. We would recommend that you consult a range of different forecasts to help you get a complete picture, the Met Office reliably report on a wide breadth of UK mountains, and the Mountain Weather Information Service offer great analyses, even for peaks not covered by the Met Office. Importantly, in winter, you should check the SAIS avalanche forecast to understand the risk of avalanches. Avalanches, whilst often small and not threatening at a distance can hit with enough force to knock you off your feet, potentially putting you in harm's way. Check out our in-depth Winter Mountaineering Top Tips for a full breakdown to help you understand how to interpret the SAIS forecast!
Keep on checking the weather in the run-up to your mountain day and just before you go, it is better to be flexible and aim to go out on a day with ideal conditions as opposed to forcing yourself to get out there no matter the weather. You'll enjoy your day more and get far more out of it as a beginner.
The Kit Talk
Let's get to the fun stuff - The Kit. Taking the leap to invest in the right gear is an important step. We've put together a comprehensive list of our top recommendations which will keep you comfortable and safe on the mountain:
Footwear
When choosing the right pair of boots, you should think about pairing it with the adventure you are undertaking. Generally, a good winter walking boot for a beginner should have at least a B1 rating, or if you want to get into more technical mountaineering, a B2 will serve all your needs well. Now, if you never knew that boots have different ratings, we understand that this can be tricky to get your head around, so let's break it down:
B0 - This is your three-season walking boot for hikes when the temperature is far warmer, they are usually more flexible and built with only a thin upper layer of fabric or leather. You would not wear crampons with this type of boot because it does not have a platform at the heel to support them.
B1 - Perfect for beginners wanting to get into winter walking but aren't interested in technical mountaineering. These are much stiffer than your summer boot but allow a bit of flex and are built with a thick layer of leather providing great insulation and support in deep snow. They can support flexible crampons, but the design is intended for use on easy and not super technical terrain.
B2 - These are almost stiffer four-season mountain boots with a thick upper and a high ankle profile to give you the best levels of support and insulation when moving on tricky terrain or kicking steps into the snow. They usually have a heel welt for crampons with a heel bails (plastic clip) rather than a basket. Ideal for a mix of walking and mountaineering.
B3 - These are very stiff, technical mountaineering boots that are usually highly insulated. You would use these for winter climbing and technical mountaineering or high-altitude objectives. They will usually have toe and heel welts to fit technical crampons with heel clips and wire toe bails.
Come into any one of our stores and try on different pairs for yourself to understand the difference, or check out our explainer video on fitting! To help put you on the right track here is a curated list of some of our recommendations:
Winter Walking Footwear
If you're looking to explore the outdoors in winter but don't wish to get into technical mountaineering, then we would point you to the SL Active Winter Mountain Walking Boot. It ticks all the boxes with compatibility for C1 walking crampons, a sturdy build with thick water-resistant leather and an insulative lining. Its Vibram sole is made from vulcanised rubber, making it durable and resistant to wear and tear. The plush leather lining on the interior of the boot is comfortable, making this boot an all-around great experience to walk in, especially if you are not so familiar with the feel of winter boots.
Winter Mountaineering Footwear
If you are looking to explore more technical terrain, we have several great beginner-friendly options for you. The following boots are built using the best in current footwear technology such as Vibram soles and waterproof membranes but are slightly better suited to different approaches:
Ideal as this strikes the perfect balance between a technical mountaineering boot allowing you to face any challenges you come across whilst being lightweight enough to be comfortable for longer mountain treks. The sock fit means your feet will feel hugged and well-supported. Best suited for those that want a versatile shoe that can face mountain challenges but still work for longer treks.
Geared towards more technical routes but still beginner-friendly due to its comfortable fit and light weight. The back of the heel feels well supported whilst the toe box is really well protected due to the full rubber rand which wraps around the boot. The flex collar at the rear of the boot really helps on the descents of a hike to mitigate ankle pain by preserving freedom of movement. This boot will be able to operate effectively on British terrain in winter but is also an excellent choice for summer alpine mountaineering and trekking.
When it comes to socks, we would point you towards a good pair of merino socks for many reasons. Not only are they super comfortable, but they also dry quickly and retain warmth even if they do get wet and you can wear them for a few outings before they get on the stinky side.
Layer Up!
Three layers with a waterproof shell are appropriate for almost all temperatures and conditions that you could face in the U.K. You want to make sure you have:
Thermal Baselayer: Merino wool is a good choice because of its fast drying, odour control and heat retention properties. Check out the Mons Royale Yotei Range for quality merino baselayers that offer performance and ultimate comfort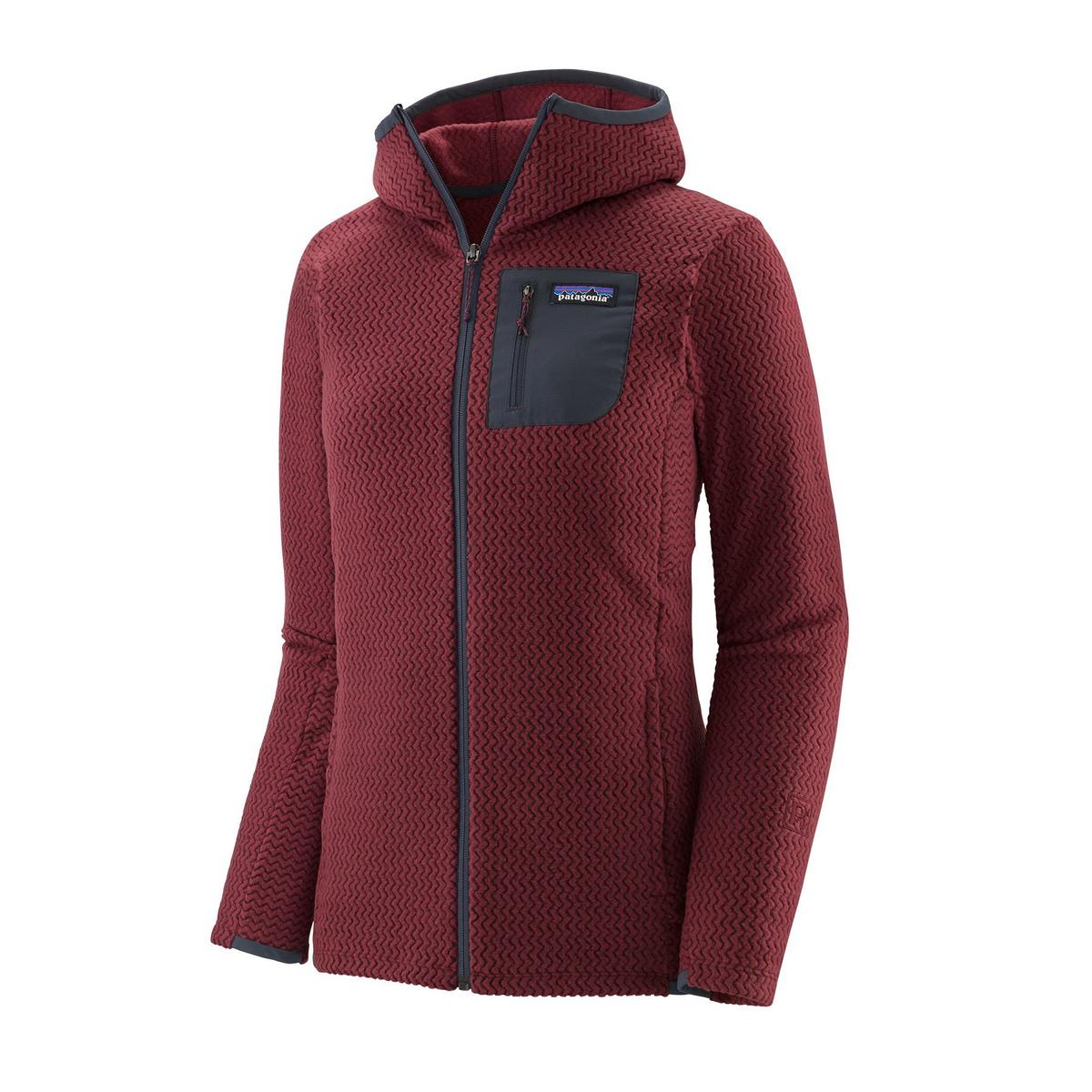 Effective Midlayer: Ideally, you want something that is not too thin, has a comfortable hood, and accessible pockets. But does not make wearing a jacket on top inconvenient.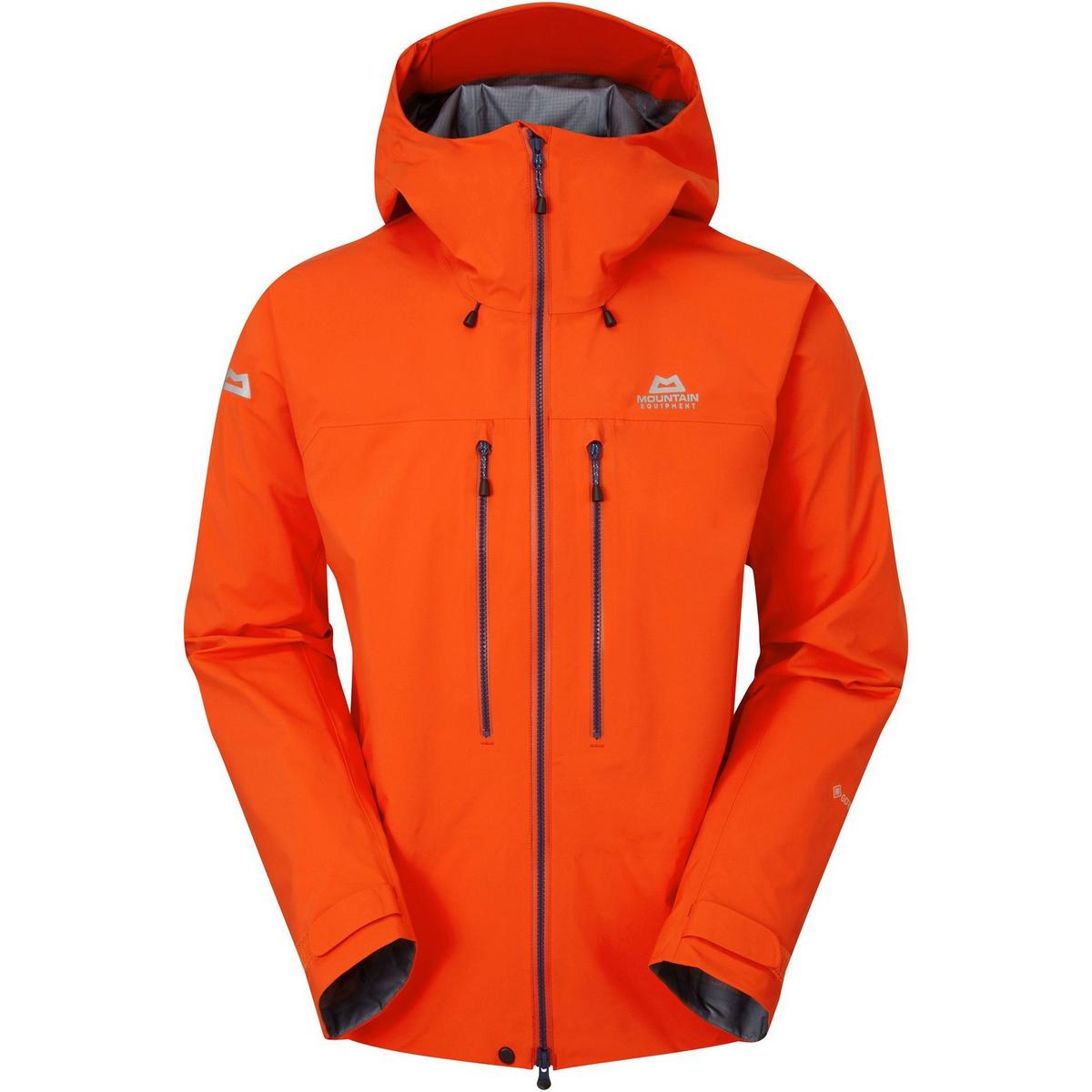 Waterproof Shell Jacket: A durable waterproof shell jacket that can be thrown on as an outer layer to provide protection from the elements is vital to always have in your pack. Even if the weather forecast looks great just because of the changeability of Scotland's weather. Whether you choose a down or synthetic jacket, this will help keep the cold weather out, and the all-important body warmth in.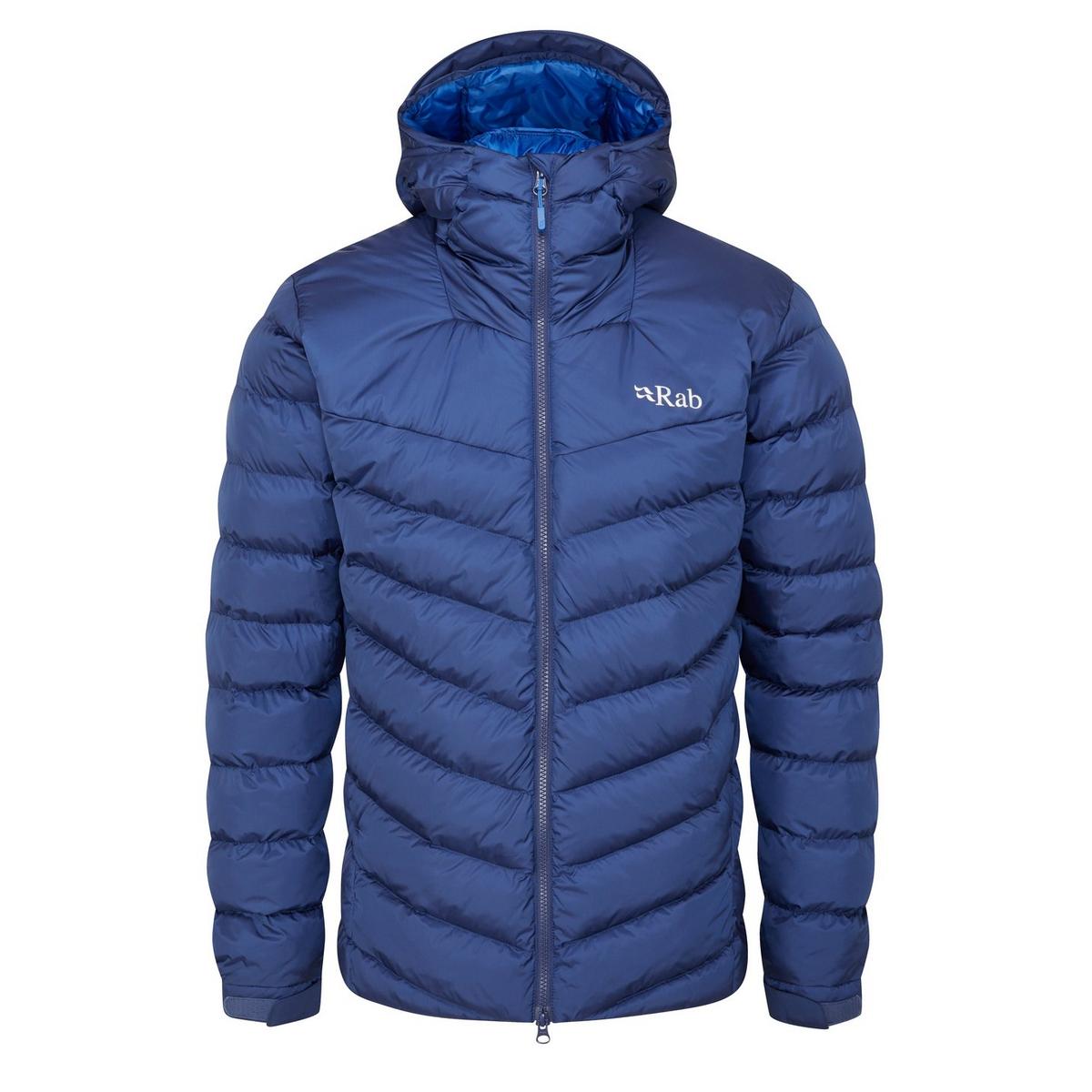 Down/Synthetic Filled Jacket: A good warm jacket for winter mountaineering that can be thrown on in the case of extreme cold should be lightweight and wind resistant, heavy baffled down jackets are great for retaining warmth and stopping wind chill dead in its tracks, however, they lose their warmth retention when wet. For the Scottish Mountains, in the winter a well-designed jacket with synthetic insulation will be more durable and resilient to rain and wet but potentially at the cost of being slightly heavier. Also, both are excellent for their packability and will fit well in the pack without taking up too much space!
Checklist
What To Carry
Waterproof Jacket (with hood)
Spare insulating layer
Spare gloves/mitts (at least two pairs)
Spare hat
Map (waterproof or in a waterproof case)
Watch
Headtorch (and consider a spare)
Mobile phone and battery pack
Sunglasses
Goggles
Food (including emergency high energy food) and drink
Hot drink in a flask
You may have heard the damning phrase, "All the gear, but no idea". It essentially means that someone has invested in the kit and assumed that it is enough to lead them to success. You need to understand how your gear operates for your purchase to be worth it. Fortunately, learning these skills is extremely fun. We work with some amazing and professional instructors over at Xplore Scotland who are running amazing skill courses this winter season. With them you can learn everything from winter navigation to tips on best practices, helping you learn how to operate safely on the mountains. We also run an equipment hire service, allowing you to rent out and try before you buy on a wide range of mountaineering products. We really hope this guide has helped you with working out what you need to kick start your year with some bold new adventures!
Share your winter adventures with us using #mytisomicroadventure for a chance to be featured on our social media platforms!
@tisoonline